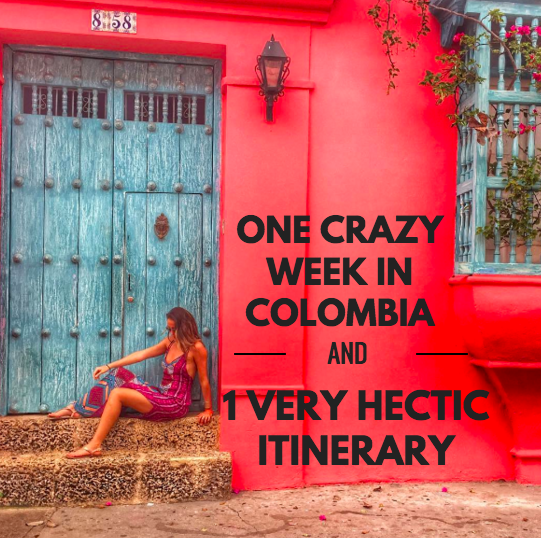 When a $400 flight landed in my hands for Colombia, it was set. I would be spending 1 week in Colombia during the week of Thanksgiving. I don't have self control for cheap flights.
However, as soon as I started to look up things to do, I realized that 1 week in Colombia wouldn't be a lot of time. Colombia has a lot to offer, from modern high-rise cities like Medellin, to traditional cities like Bogotá to romantic beach towns like Cartagena.  There's also plenty of beautiful mountains, coffee plantations, and national parks to explore. With only 1 week in Colombia, how would we narrow it down?
This itinerary includes Bogotá, Medellin, Cartagena and Tayrona.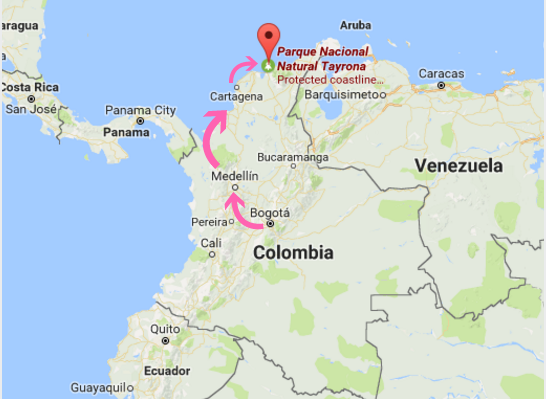 Day 1: Bogota
We landed in Bogota and checked into the Masaya Hostel. I highly recommend staying at this place, it was really cute and right smack in the middle of the Candelaria district. La Candelaria is the historic center of Bogota: cobblestone streets lined with boldly colored colonial houses, museums, and government palaces. Since we arrived late, we hit up a local bar and then called it a night. La Candearia is a great place to party with local students and bohemians, but be careful there at night. For other nightlife options, head to Parque 93 or Zona T.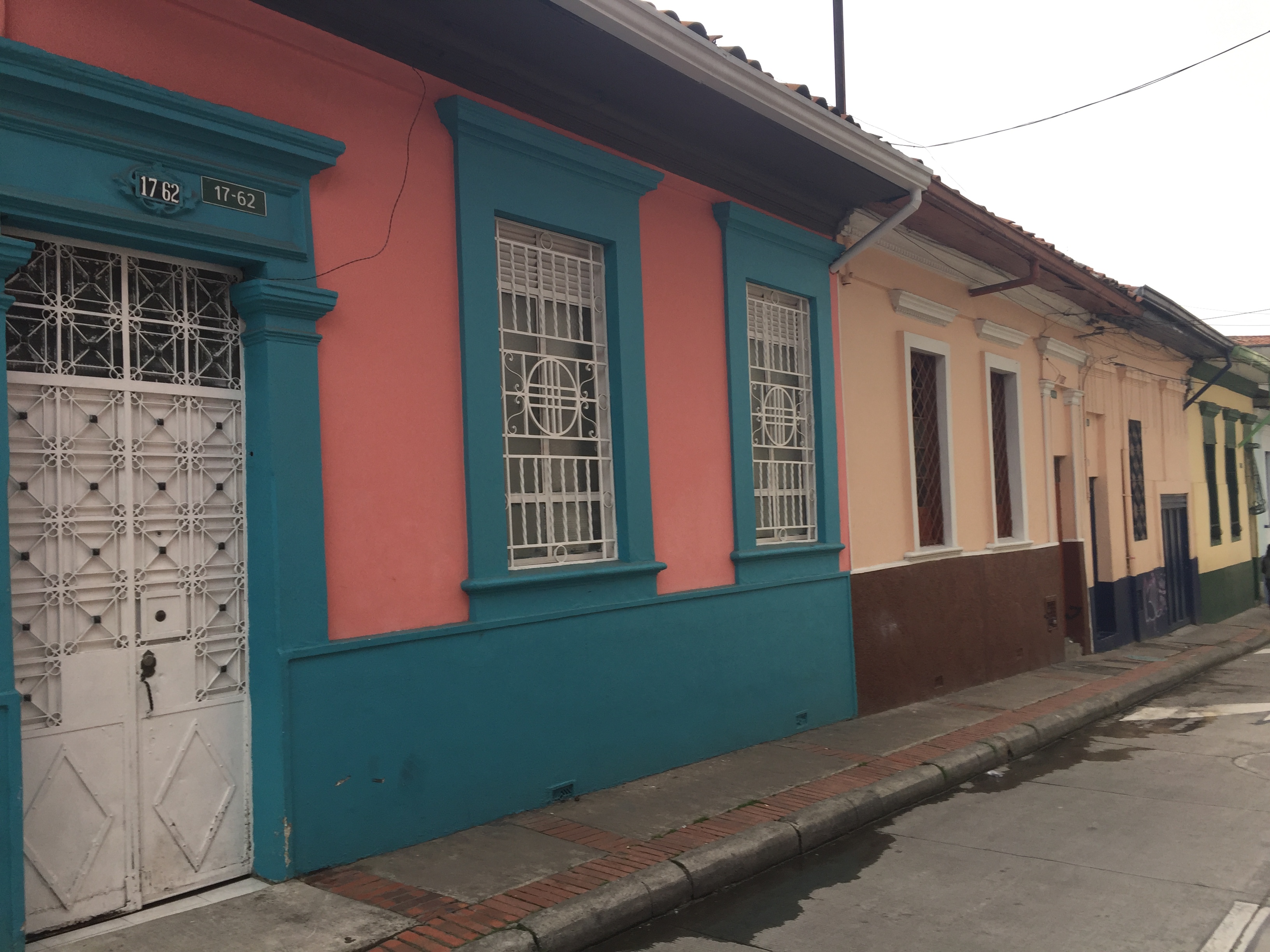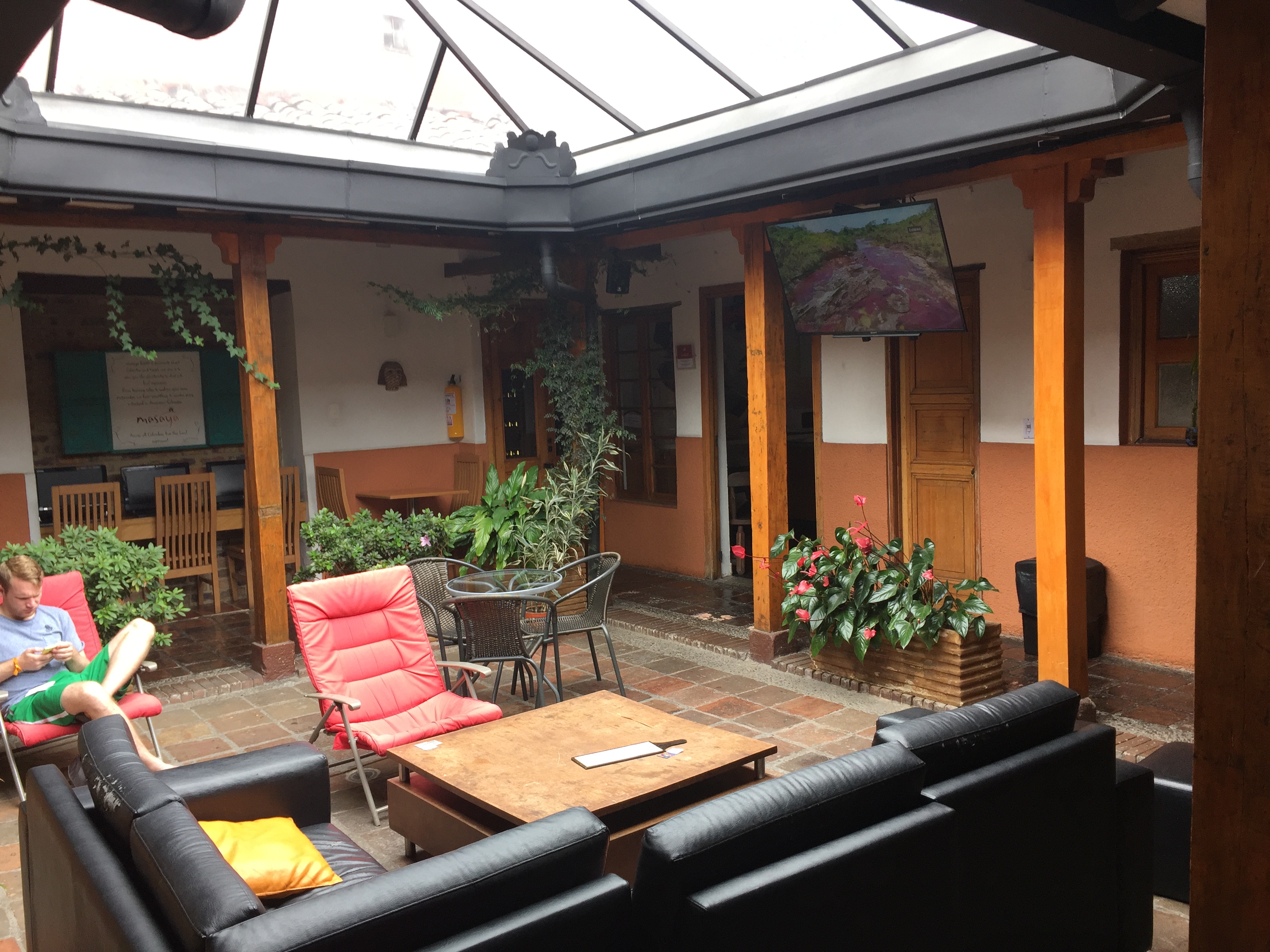 Day 2: Bogota
We woke up and took the cable car up to Monserrate, a massive mountain in the center of Bogota. On top of Monserrate, there is a church, restaurants, and tons of souvenir shops. All that sounded great, but we were visiting for the view.

My cousin (and the rest of Colombia) had amazing things to say about Andres Carne in Chia, so we decided to have our Thanksgiving dinner there. Chia is 45 minutes outside of Bogota, but anyone in Bogota will tell you that you absolutely, positively have to go to this place (and I agree). You can find out more about that here.
Although Chia is 45 minutes away, you can still get there relatively cheaply with Uber ($20-$30).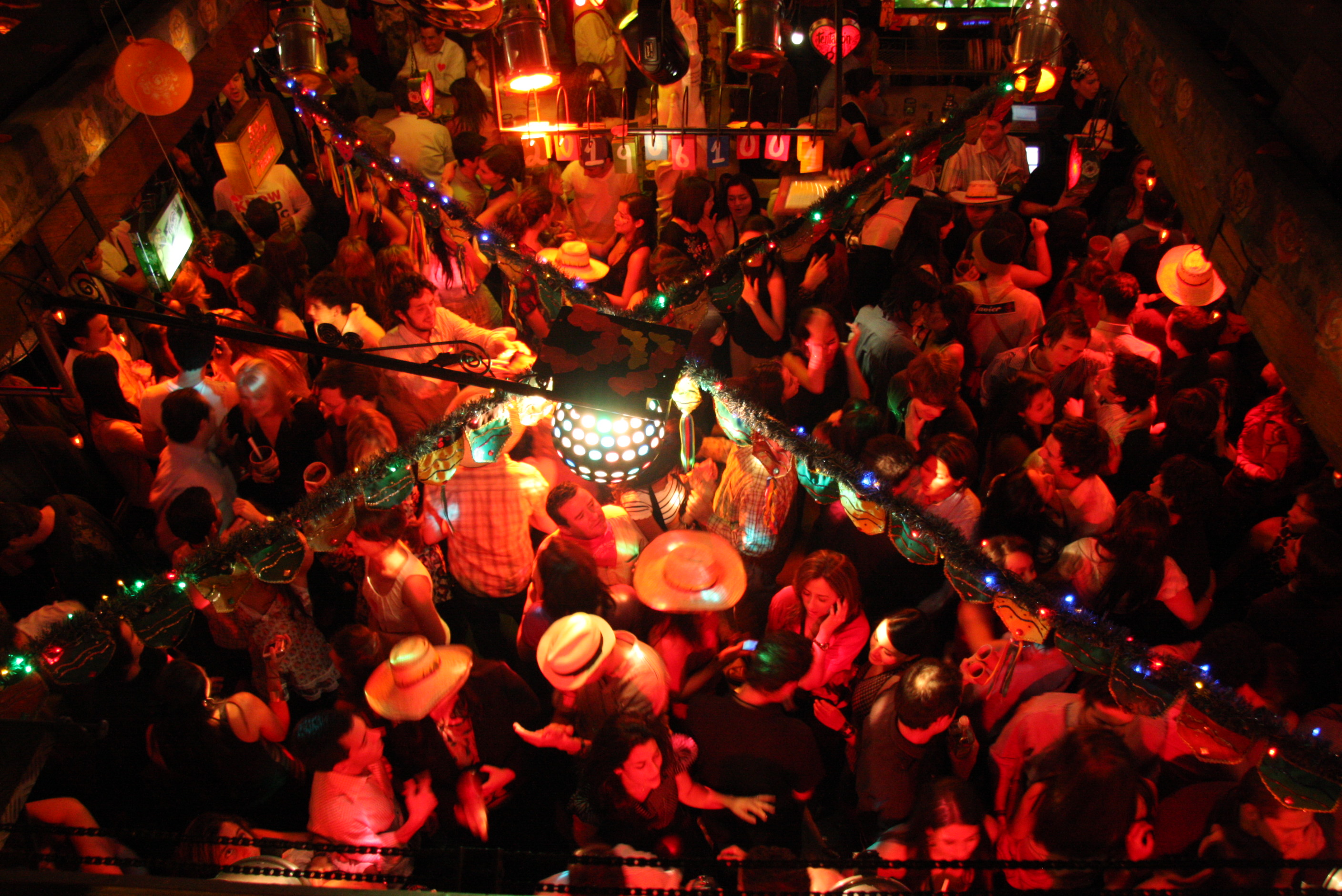 Day 3: Medellin
We flew into Medellin  in the morning and checked into the Happy Buddha Boutique Hostel. Medellin was a whole different animal than Bogota. Think modern sky rises, cement sidewalks, international restaurants and bars with rooftop terraces. 
We went out in Medellin, and forgot the rest.
I can tell you to head to Envy if you're in the mood for a swanky pool side rooftop that overlooks the Medellin skyline.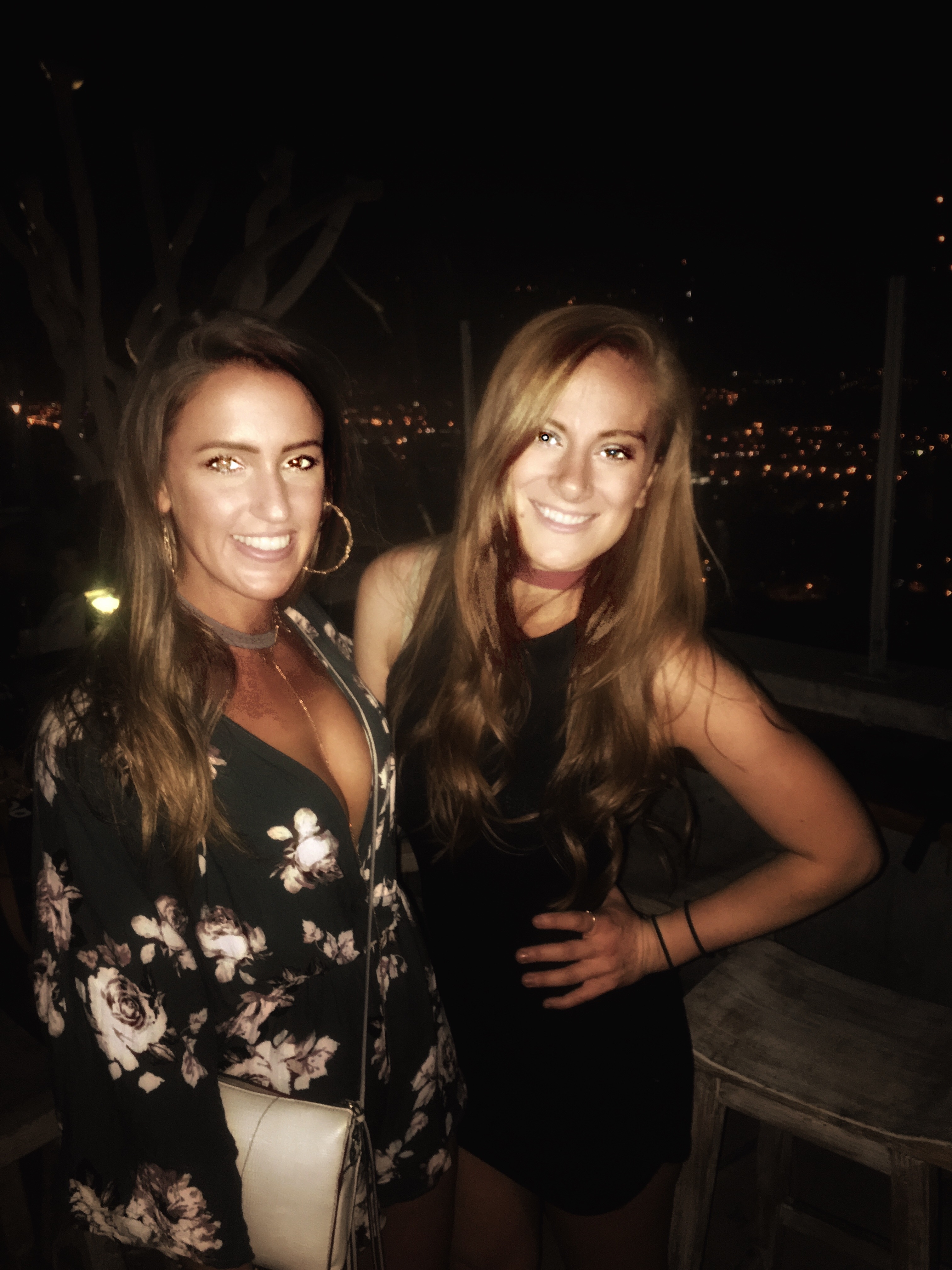 Day 4: Medellin/Cartagena
If you're still alive the next morning, go paint balling at Pablo Escabar's house (seriously) or try your hand at paragliding. We didn't do either, since, well, we weren't alive. But I do regret it.
At night, we flew to Cartagena and ordered cocktails and hors d'oeuvres for dinner in Plaza Bolivar. You'll need a mild night after what you just experienced in Medellin.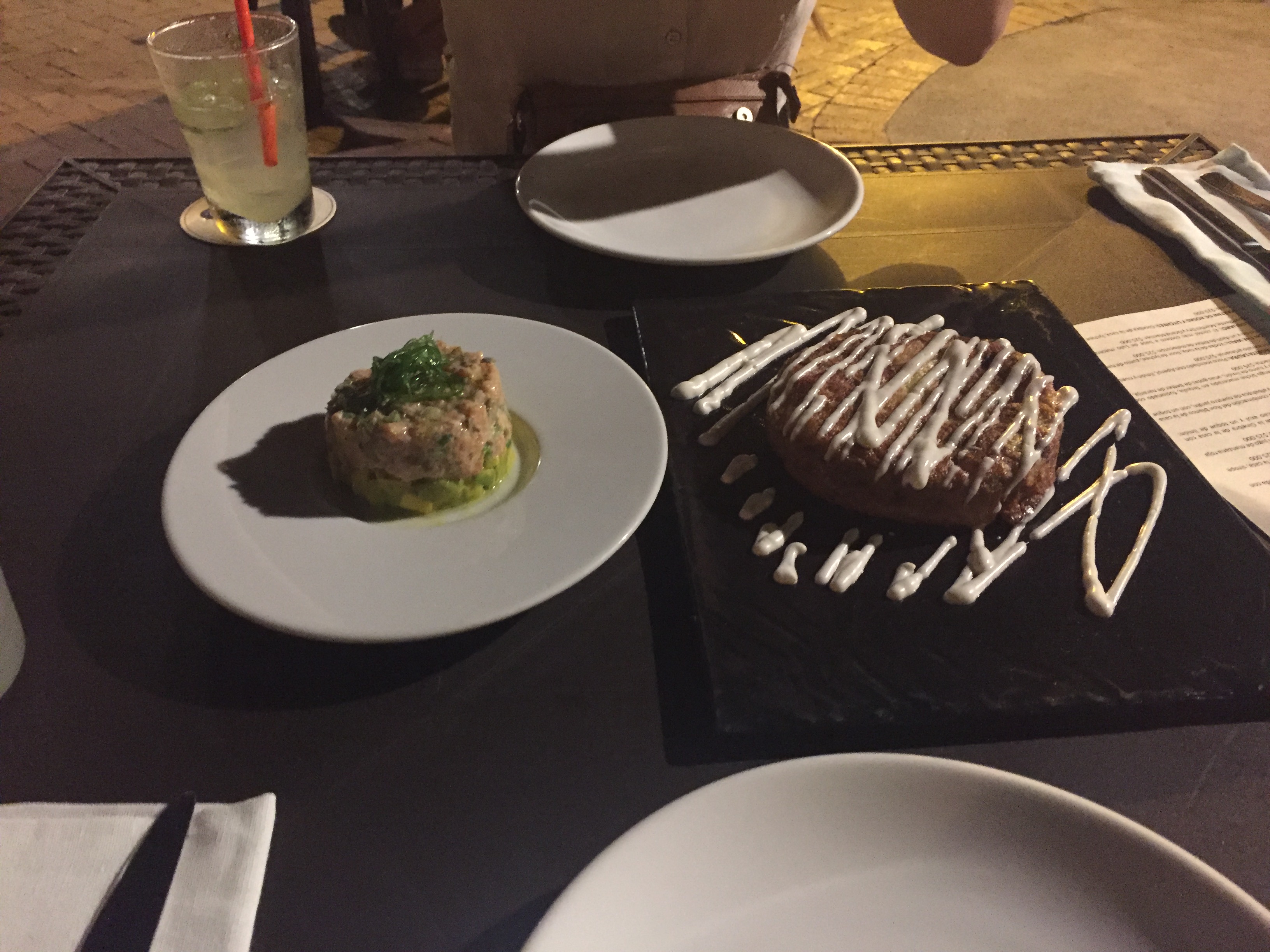 Day 5: Cartagena
Wake up and stroll along the brightly colored streets of Cartagena. Most of the hostels and hotels can provide a map that will show you how to see the important sights by foot.  Afterwards, take a short Uber ride to Castillo San Felipe for a great view of the city.
For sunset, head to Cafe Del Mar and order a pitcher of Sangria. The restaurant sits on top of the wall surrounding the walled city of Cartagena and faces West towards the setting sun. Once it's dark, head back down the streets of Cartagena and find a picture perfect balcony to grab some dinner. We ate at Monte Sacro Restaurant, and if you go there order the Del Mar (and a few bottles of wine).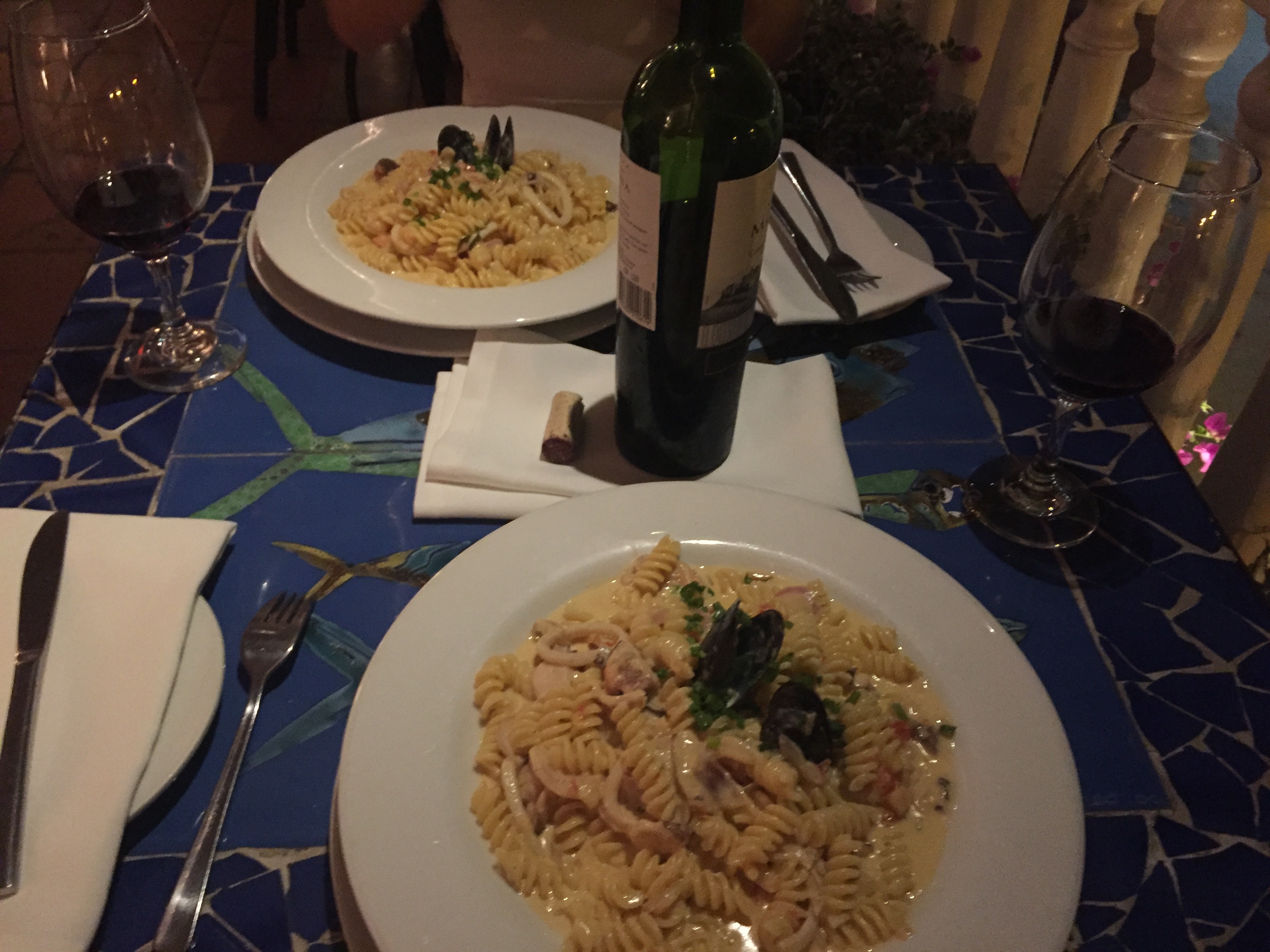 Day 6: Tayrona
Take the bus to Santa Marta early in the morning. The bus is 3 hours, but account for longer, since transportation in this part of the world is hardly ever on time.
Drop your stuff off at the hostel in Santa Marta (I recommend staying at The Dreamer Hostel since it's the closest to Tayrona and also because it's awesome). Then, head straight to Tayrona. You can either rent a hammock or a tent to sleep on the beach for the night or hang out there during the day and head back to Santa Marta afterwards.
Tip: Get there early, the hike takes about 1-2 hours and tents/hammocks tend to get sold out if you plan on sleeping there. The entry fee for the park is 35,000 COP (around $20) .
Day 7: Finally Some Sleep
Fly from Santa Marta to Bogota and then home or fly straight home. 🙁
Have any questions about our itinerary for 1 week in Colombia? Ask away below!