If you only have 2 days in Tokyo, you may be feeling a little overwhelmed.
Tokyo is one of Asia's mega cities, and with a city this size, it may seem hard to zone in on what to do and see while you're here. Here is our complete guide for 2 days in Tokyo:
Day 1
One look at the map of Tokyo's subway system is enough to make you pass out, but it's a little more simple once you realize that everything is color coded. Our first stop will be Meiji-jingu-mae Station on the Chiyoda and Fukutoshin Subway Lines.
Find the The MEIJI SHRINE
Start off your 2 days in Tokyo by visiting it's most famous shrine. Stroll along the park near the Meiji-jingu-mae Station in Shibuya to find the entrance to the Meiji Shrine. This park is a nice getaway from the city where you can find seasonal gardens and beautiful outdoor areas. Near the shrine, there will be little papers or wooden boards where you can write prayers.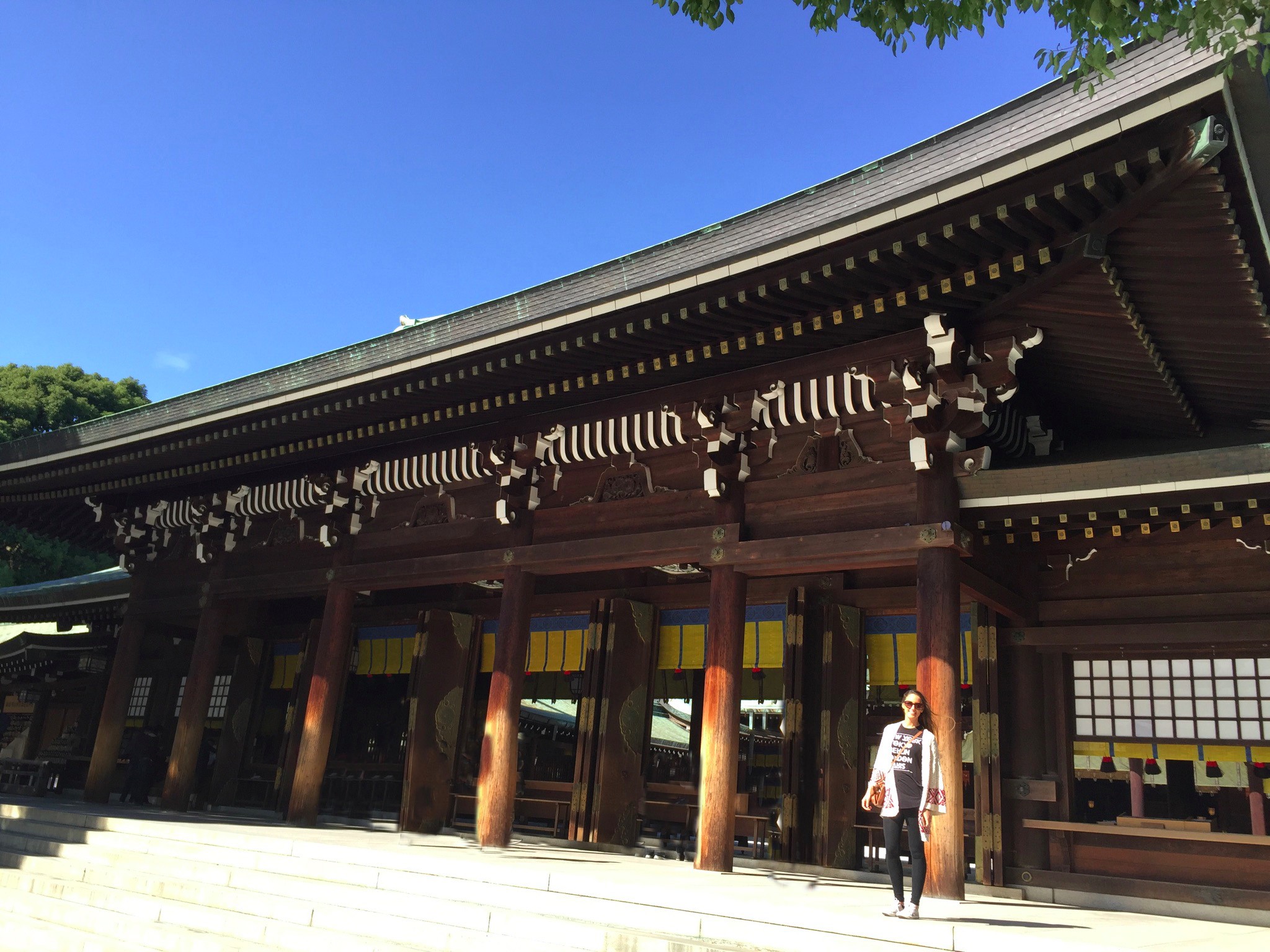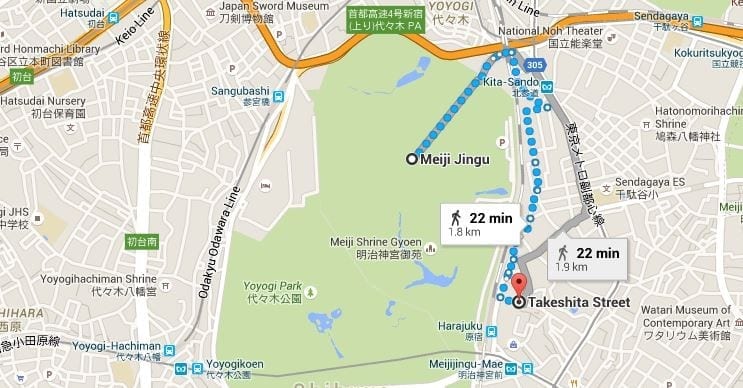 People Watch in HARAJUKU
Backtrack to Takeshita Street in Harajuku for some of the best people watching in Tokyo. Harajuku is filled with extremely fashion forward Japanese teens, and also offers many trendy shops and fashion boutiques.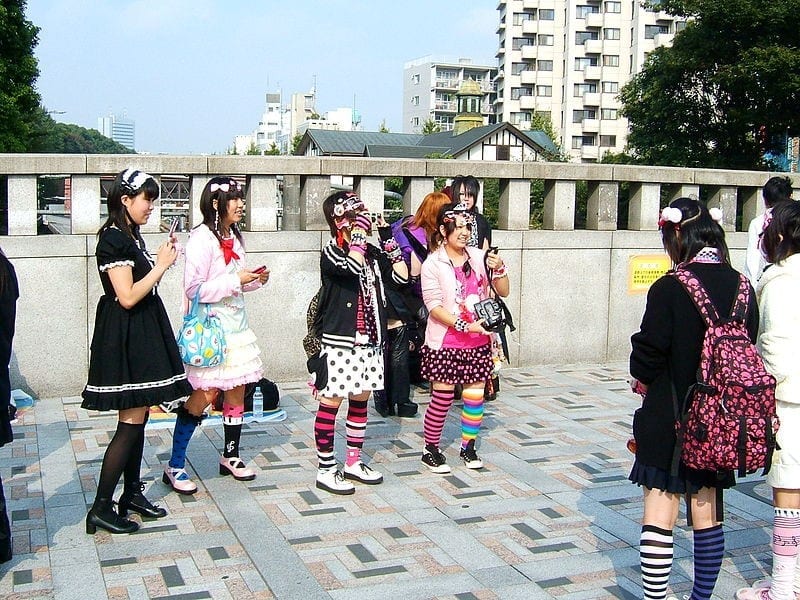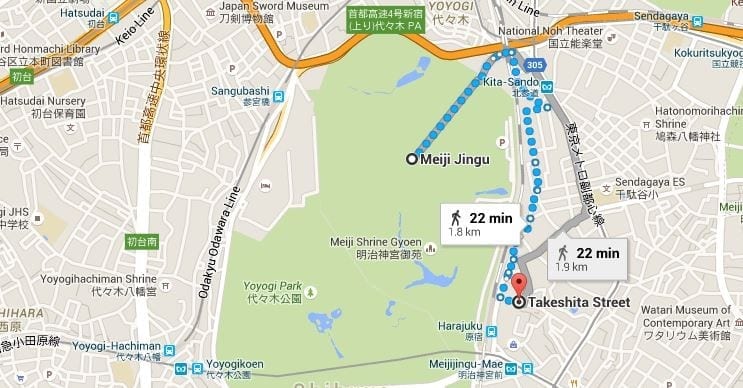 Grab Some SUSHI
Let's face it, you've been daydreaming about raw fish since the date you booked a trip to Japan, so let's just get it over with. The sushi restaurants range from family owned places to conveyor belt set ups to high end restaurants. Do some research to figure out which one suits your wallet. With only 2 days in Tokyo, expect to be cramming in a lot of fish.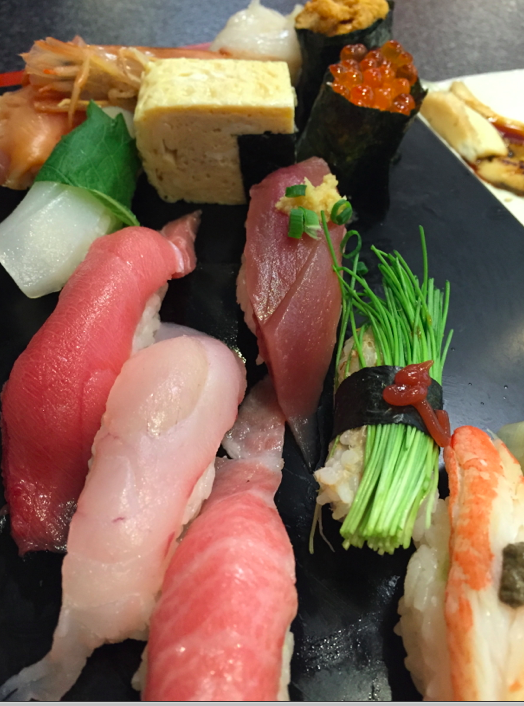 Join the Scramble at the SHIBUYA INTERSECTION
Walk or take the train from Harajuku Station to Shibuya Station. This intersection is known as the most crowded intersection in the world, with people going in every which direction. If you'd rather stay out of the action, you can view the craziness from the second floor of the Starbucks on the corner. I've never been to such a crowded area where no one actually bumps into you. The Japanese are so polite. Shibuya is one of the most famous parts of Tokyo to visit, so definitely fit this into your 2 day itinerary.
Getting There:  A 20 Minute walk following this route or take the train from Harajuku Station to Shibuya Station. (Yamanote Line)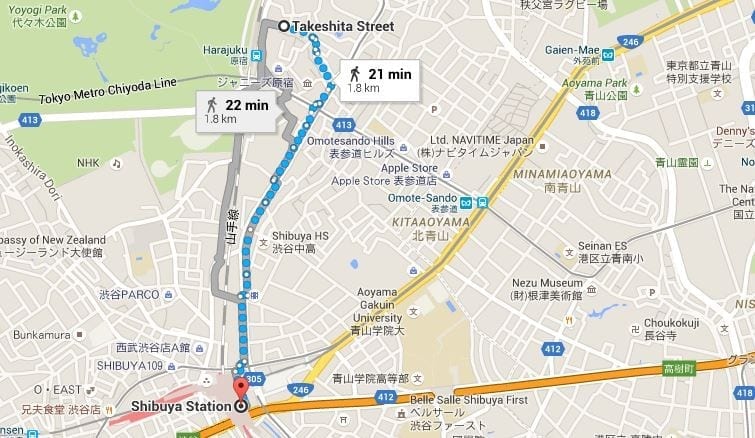 Sing Your Heart out at SMASH HITS
There are tons of karaoke bars in Tokyo, but Smash Hits tops the list of the most popular. It is said to be the  world's largest English karaoke stage bar, and has been around for around 25 years. Offering more than 53,000 songs, you'll definitely find something that suits your fancy. Address: 5-2-26 Hiro-o: B1 fl, M2 Bldg

Getting There: You can walk ~1 mile from Shibuya Station and follow this route below or you can take the train from Shibuya station.  (Yamanote Line towards For Shinagaw, switch trains at Ebisu Station, take Hibiya Line towards Kita-Koshigaya and get off at Hiro-O Station).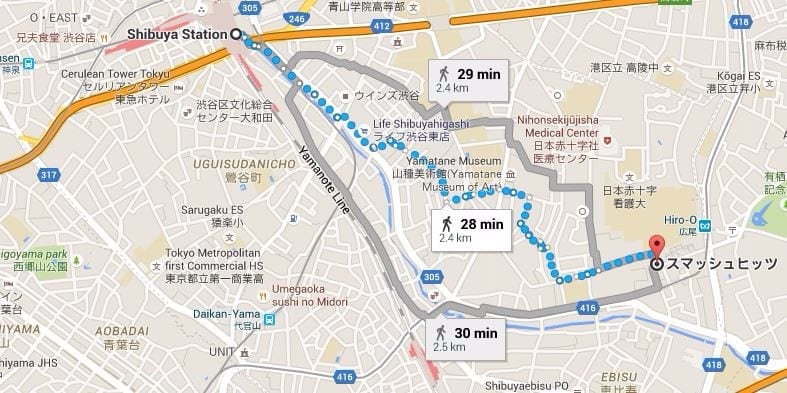 DAY 2
Watch a SUMO MATCH
I AM SO BUMMED that I didn't get to fit this in, but that is more of a reason for you to do it. I visited Tokyo in the end of October, when Sumo Season is officially over or taking a break.
If you're like me, the only way to see a Sumo Match during this time is to visit a sumo stable in Tokyo's Ryogoku district to witness a morning practice session and watch them train. Morning sessions can run from 6:30-8:30 AM. Here's a  great list of Sumo Stables. 
If you want to see an actual match in an arena (Kokugikan Sumo Stadium) go in September, January or May. View the schedule here.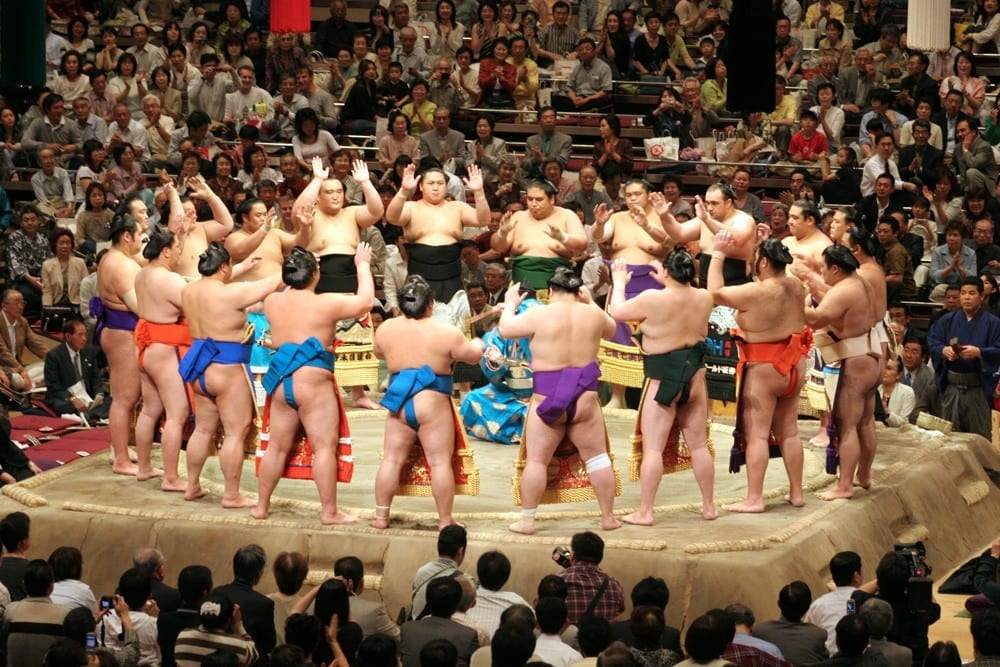 Getting There: Ryogoku should be easy to get to from wherever you are staying, and is accessible by train and subway lines. You can get off at Ryogoku Station.
Head to SENSOJI
Sensoji is a Buddhist temple located in the Asakusa section of Tokyo and is also Tokyo's oldest Temple.  The shopping street leading to Sensoji is lined with Japanese souvenirs and various traditional local snacks.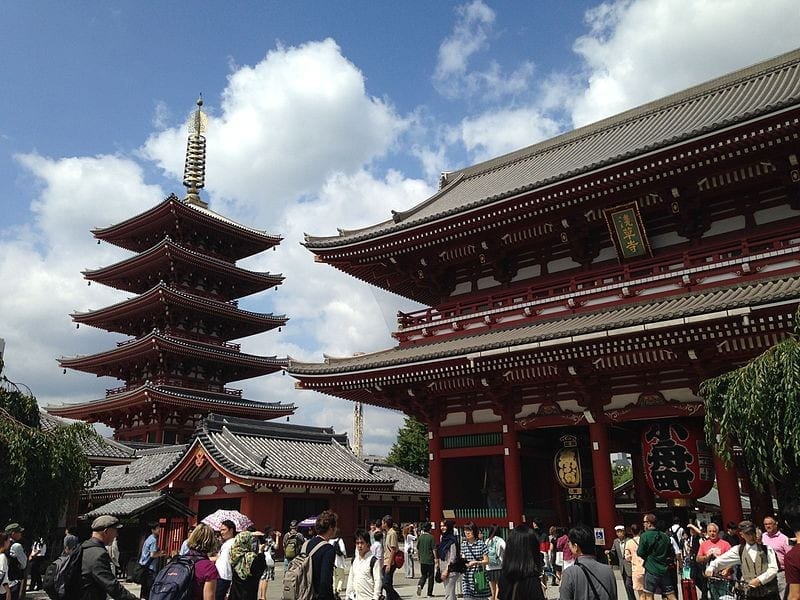 Getting There: Walk about a mile using this route, or take the train route outlined here.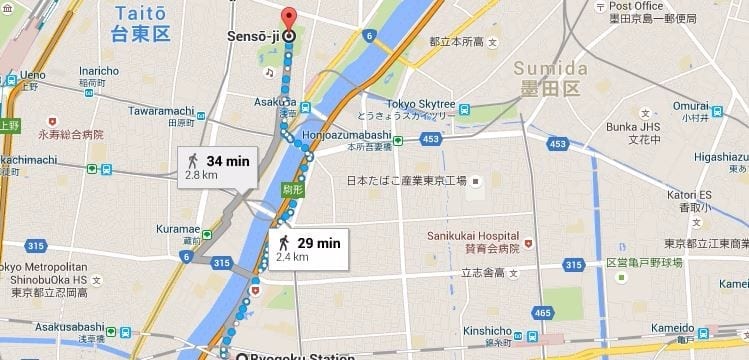 Eat at TSUKIJI Market
Tsukiji Market is known as one of the world's largest fish market filled with fresh fish and a ton of other seafood. Watch the busy sellers and buyers hurrying along or eat at one of the restaurants in the inner and outer market areas, which are typically open from 5:00 in the morning to early afternoon.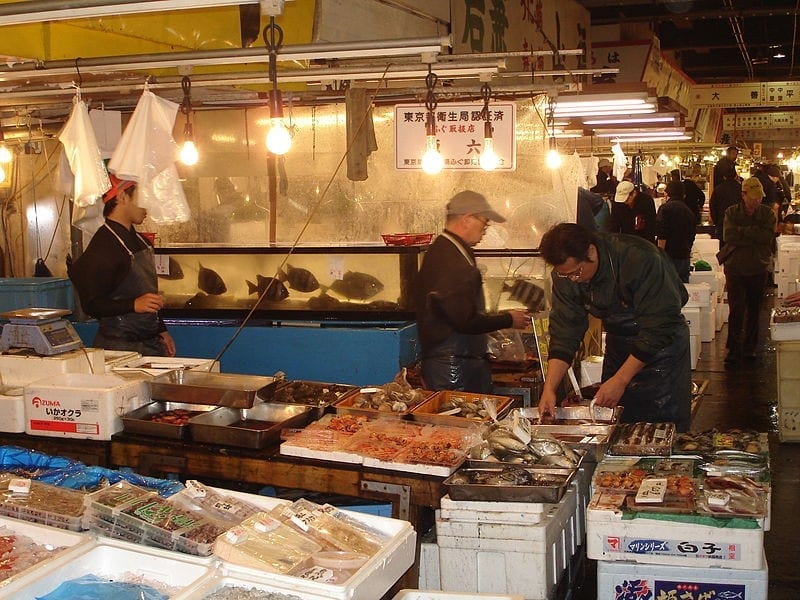 Getting There: Take a 30 minutes train from the Asakusa Station to the Higashi-Ginza Station (Asakusa Line towards Nishi-Magome) View this route here.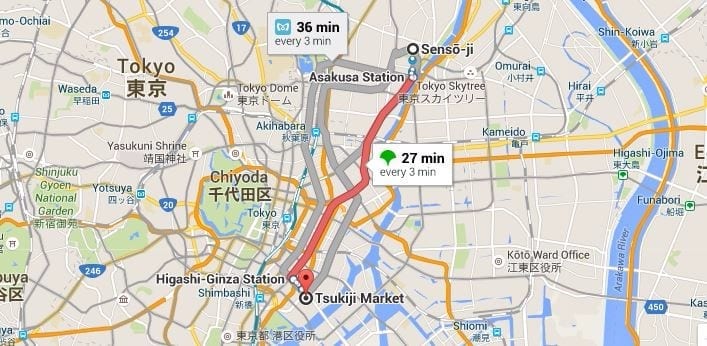 Pay A Visit to MORI TOWER
The 238 meter tall Mori Tower is  located in the Roppongi Hills Complex, and it's spacious observation deck offers hammocks, a reading corner, and a champagne room. Not to mention, 360 degree views of Tokyo and the best view you could get of the Tokyo Tower. The observation deck is on the 52nd floor, but the Mori Tower also features an exhilarating open air Sky Deck on the roof of the building. I'd recommend going at night.
Admission: 1800 yen, plus 500 yen for Sky Deck
I'm not sure how a view can beat out the one from Mori Tower, but this is a good article for other observation decks in Tokyo.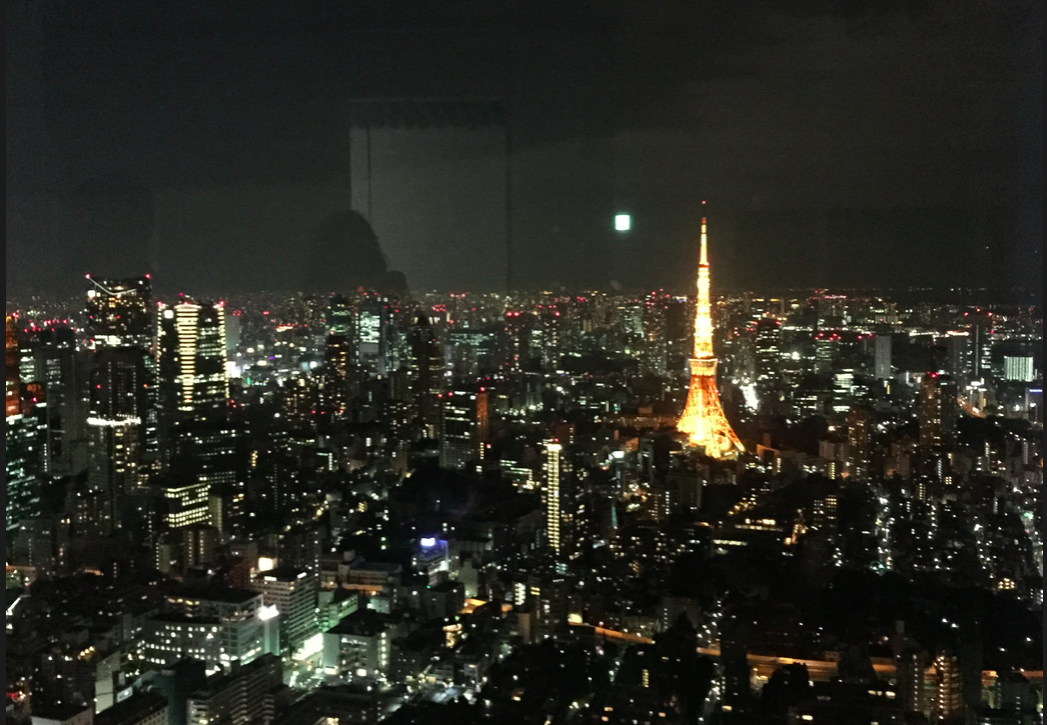 Getting There: Walk from the Fish Market to nearby Tsukijishijo Station and take the Oedo Line twards Hikarigaoka.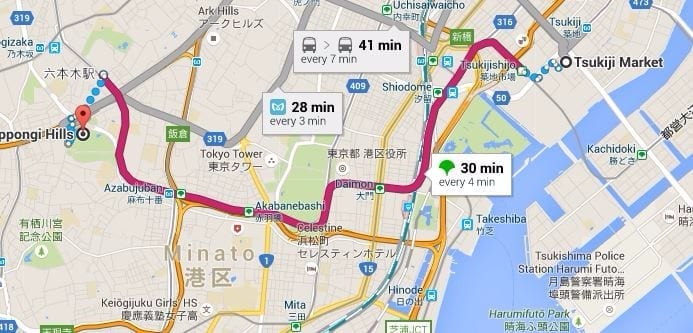 Grab YAKITORI & JAPANESE TAPAS
Yakitori is a term used for Japanese grilled chicken on a skewer. Yakitori restaruants usually have a variety of other small and delicious dishes that pair perfectly with a beer. Sit back to back in a packed Japanese Tapas Bar like Bariki to fit in with the business men grabbing beers after work.
Here's a great list of Yakitori Restaurants
What else would you do with 2 days in Tokyo?
Media Credits: Harajuku, Smash Hits, Sumo, Tsukiji, Sensoji,
& Here's a pin: