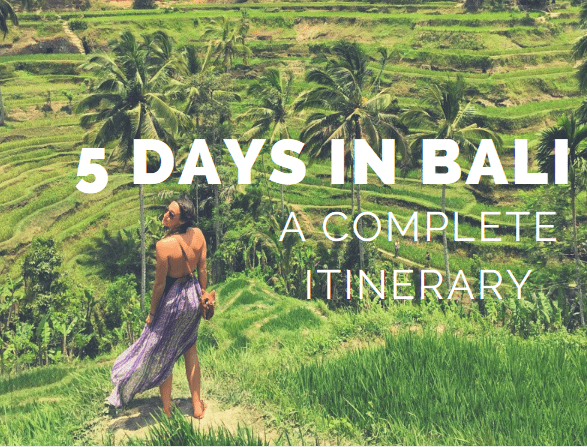 I had a tough time planning my 5 days in Bali since there weren't many itineraries online, and the ones I did find didn't include the information I needed or all of the places I wanted to visit. So, voila! I created my own itinerary and put it to the test last November. Since I had an amazing time, I've laid out my itinerary for my fellow travelers who are also struggling below.
This itinerary for 5 days in Bali includes Ubud, the Tegalalang Rice Terraces, Pura Ulun Danu Bratan (optional switch with the Mother Temple), Kuta, Seminyak, Uluwatu, and Jimbaron.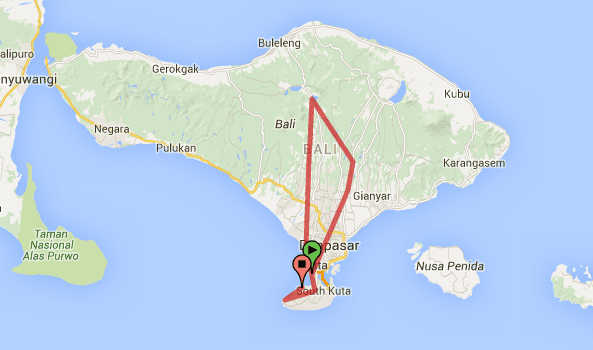 Day 1: Head to UBUD
I arrived at 7pm at Ngurah Rai International Airport, also known as Denpasar International Airport.
Have a personal driver take you to Ubud from the airport. The drive will be around 1 hour. I used Ketut from Infobalidriver.com, who I highly recommend. With InfoBaliDriver, a full day tour is IDR 650 (or $50 USD) for max 10 hours a day and a half day tour is IDR 450 (USD $35) /car for 6 hours per day max.  The price includes a private car with AC, gas, and an English speaking driver.
If you think this is too expensive, you could look for other drivers using Google or take a cab for less money. Since I was traveling alone and arriving pretty late at night, I liked the idea of someone waiting at the airport for my arrival. Having a private driver also saves you time since you only have 5 days in Bali.
Once in Ubud, I stayed at the Puji Bungalows.  There are a lot of great, cheap places to stay in Bali so it was pretty hard to decide, but I liked the setting of Puji Bungalows since it is close to town but still located in the middle of a rice field. It was also only $20/night for my own bungalow with free breakfast delivered to my porch in the morning. For booking cheap accommodation, you can use Hostelworld or local Indonesian booking sites like Traveloka.
Once you get to Ubud, relax, have dinner, get settled. If you're not tired, sign up for a yoga or cooking class. Ubud is a very relaxed location, there isn't much nightlife so use your time there to relax and explore.
Day 2: Rice Fields, Ubud Palace, Monkey Forest
Wake up, eat some banana pancakes, and go for an early hike in the rice fields. There are plenty of free hikes through the rice fields in Ubud to take advantage of. Watch for signs on JL Kajeng and JL Raya Ubud that will lead the way. Once you're there, feel free to purchase a fresh coconut at an ultra cheap price from one of the locals.
Go see the Ubud Palace. The palace is located in the heart of Ubud and is still the place where the Ubud royal family lives. It is decorated with statues, stone carvings and ornaments, and most of the compound is open to the public.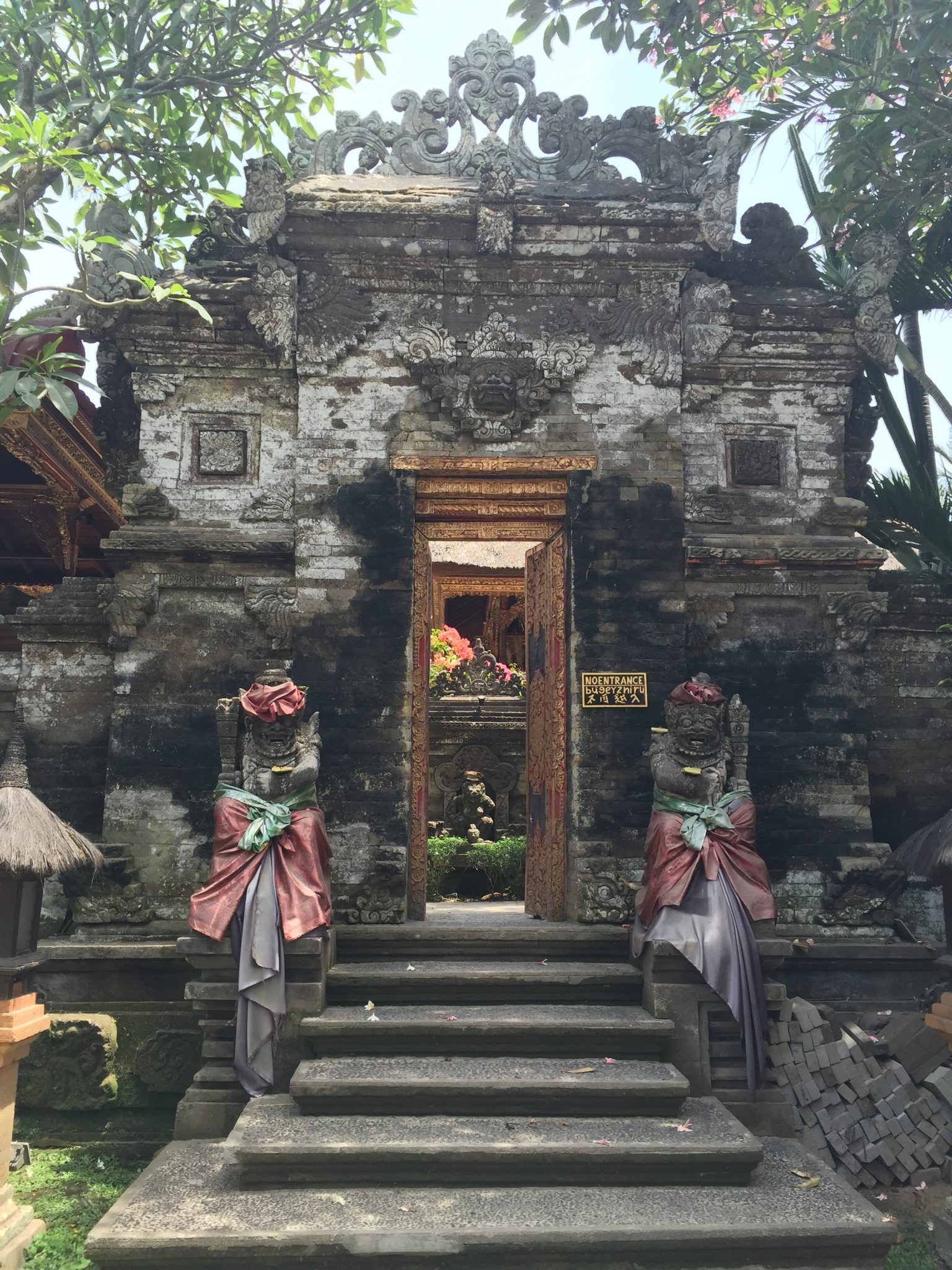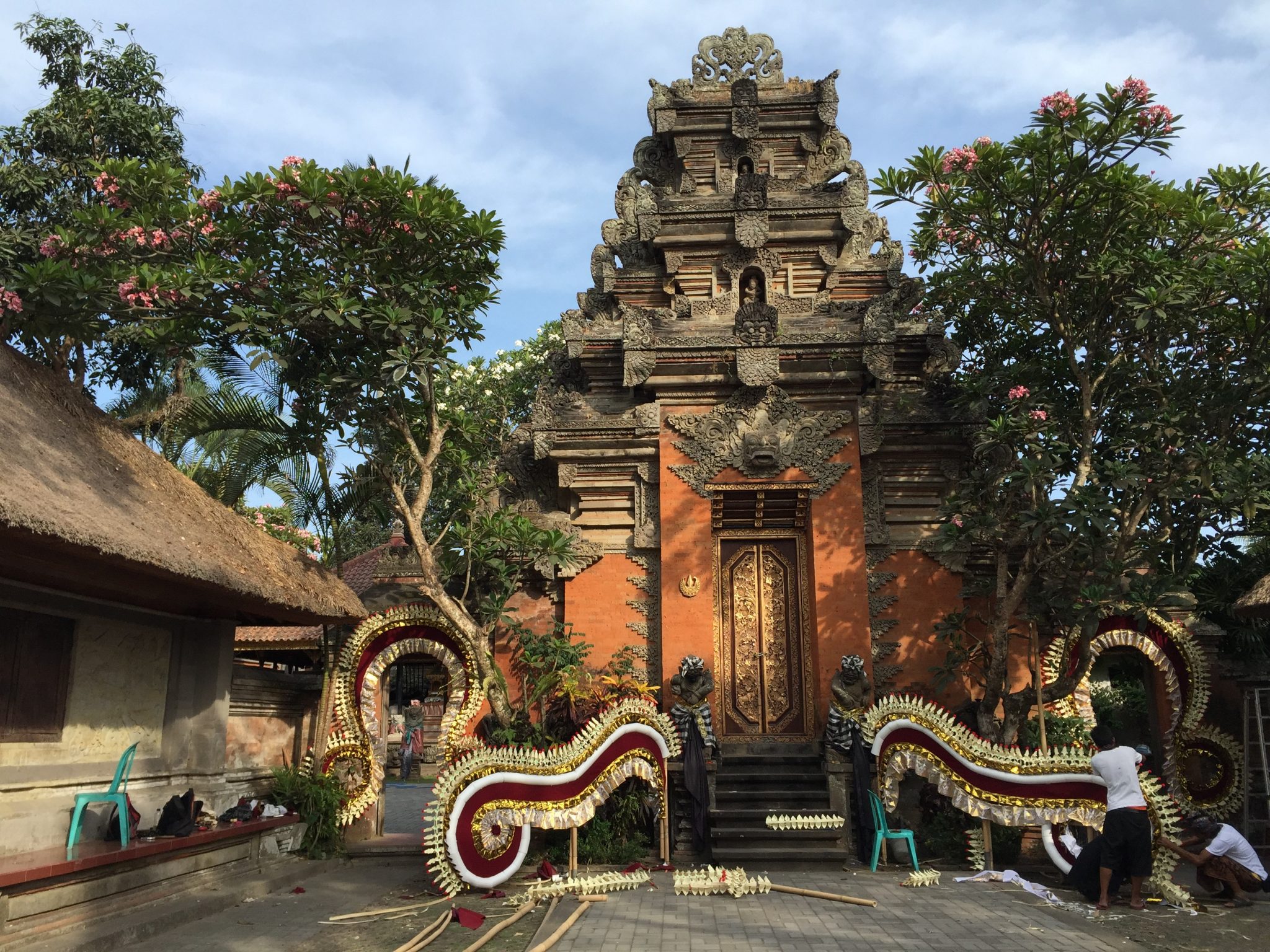 Walk through the Ubud Market Place and end up buying a million things because 1. everything is awesome here and 2. it's all so so cheap.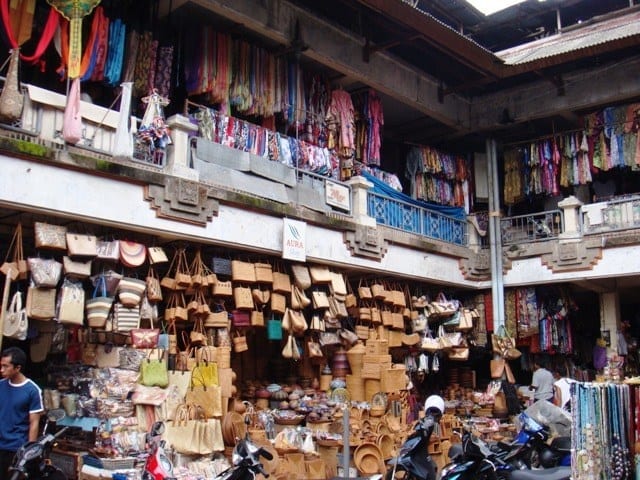 Head to Monkey Forest and make sure to hide your personal belongings! They will try to steal camaras, sunglasses, anything really. One almost pulled down my pants.
At sunrise, go on the Campuhan Ridge hike on the hill above the rice fields.  This is a peaceful hike with some great scenery that will take you passed local housing and cafes mixed in with large elegant resorts. To get there, go to the main road in Ubud, before the downtown, find 'Ibah resort' and there will be two paths, choose the left side.
After all of that hiking, get a massage. I spent a decent amount of money to get one at The Lokha Ubud, partially because I was tired from the hike, but mostly because I really wanted to see what the resort looked like without paying for a room. No worries, there are also cheaper massages (say around $5.. for real) that you will pass on the street. Well worth the money.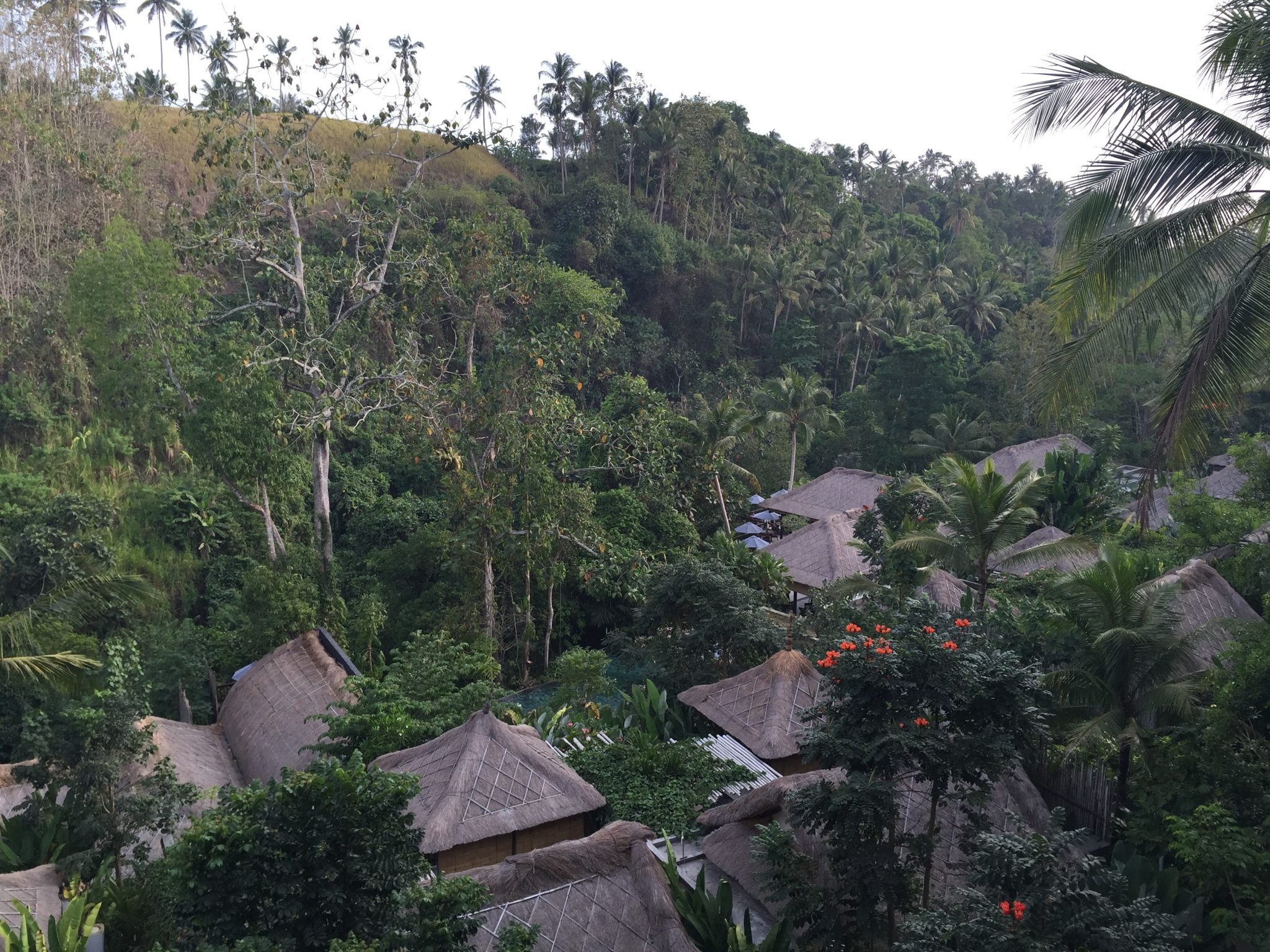 Once the sun goes down, watch a traditional Balinese Legong dance in front of the Ubud Palace. These performances take place every night and involve seriously interesting costumes. Pay attention to their eyes during the dance.
Day 3: Tegalalang Rice Terraces, Pura Ulun Danu Bratan
Pay your private driver to take you to the Tegalalang Rice Terraces, the most popular rice fields in Bali. These terraces offer dramatic views of the steep rice fields lining the valley and are only a half hour north of Ubud. Wear comfortable shoes, it is actually quite a hike that I was way overdressed for.
Your driver will wait until you are finished, and then have him take you an hour north to Pura Ulun Danu Bratan (the lake temple).  The temple complex is located on the shores of Lake Bratan in the mountains near Bedugul. The temple itself is pretty small, but I think the setting was a lot prettier (and less crowded) than the Mother Temple.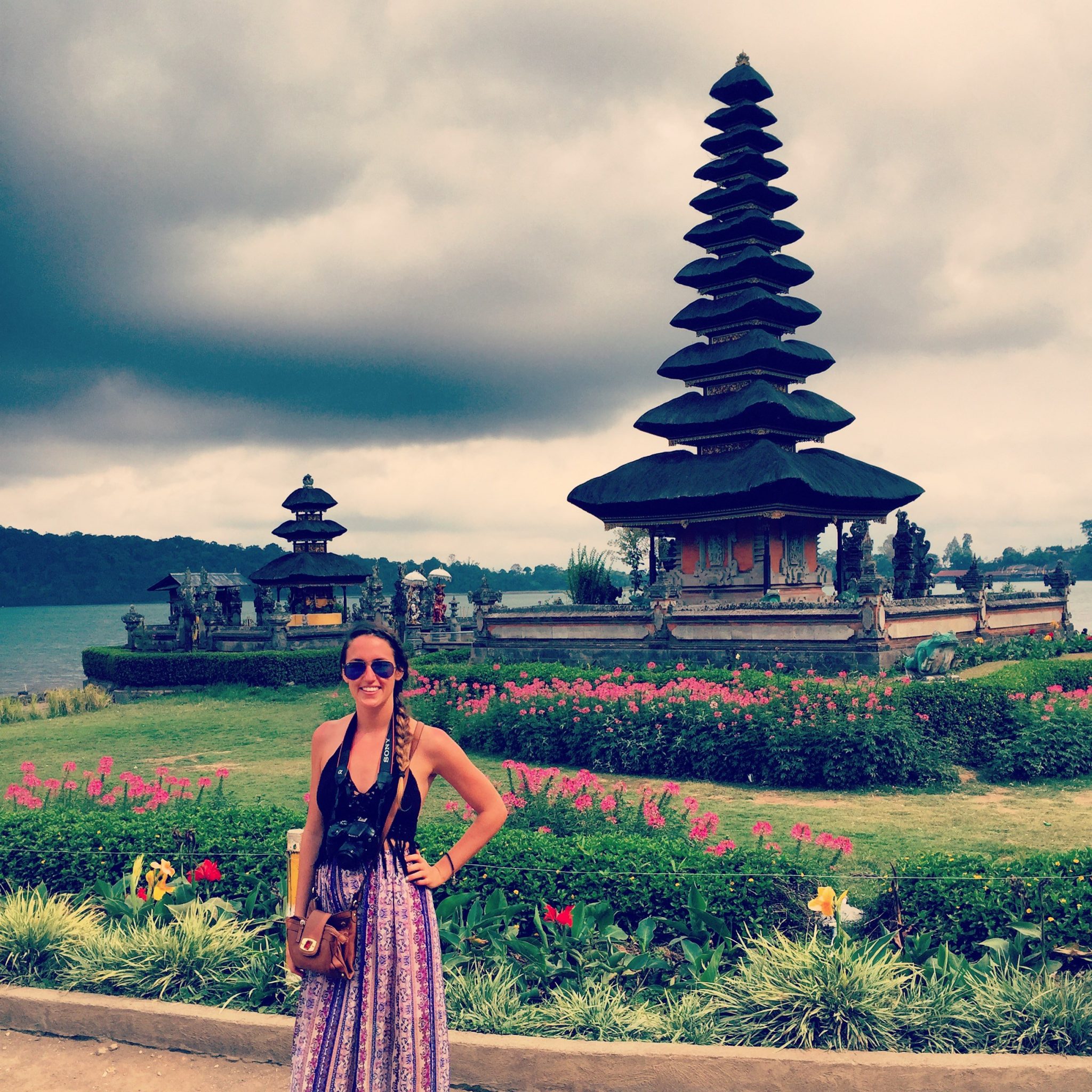 **Another option is visting the Pura Besakih temple ("The Mother Temple"), which is the holiest and most popular of all temples in Bali.**
Next, have your driver drive 2 hours south and drop you off in Kuta. Hopefully you can make it in time to watch the sunset.
At Kuta, I stayed at the Bounty Hotel, which I would definitely recommend again. Bounty is known as a party hotel, but it's also pretty nice. The price is $50/night. There are definitely cheaper places, but Bounty is fun, clean, and has a great location. I recommend it for the 20 something crowd.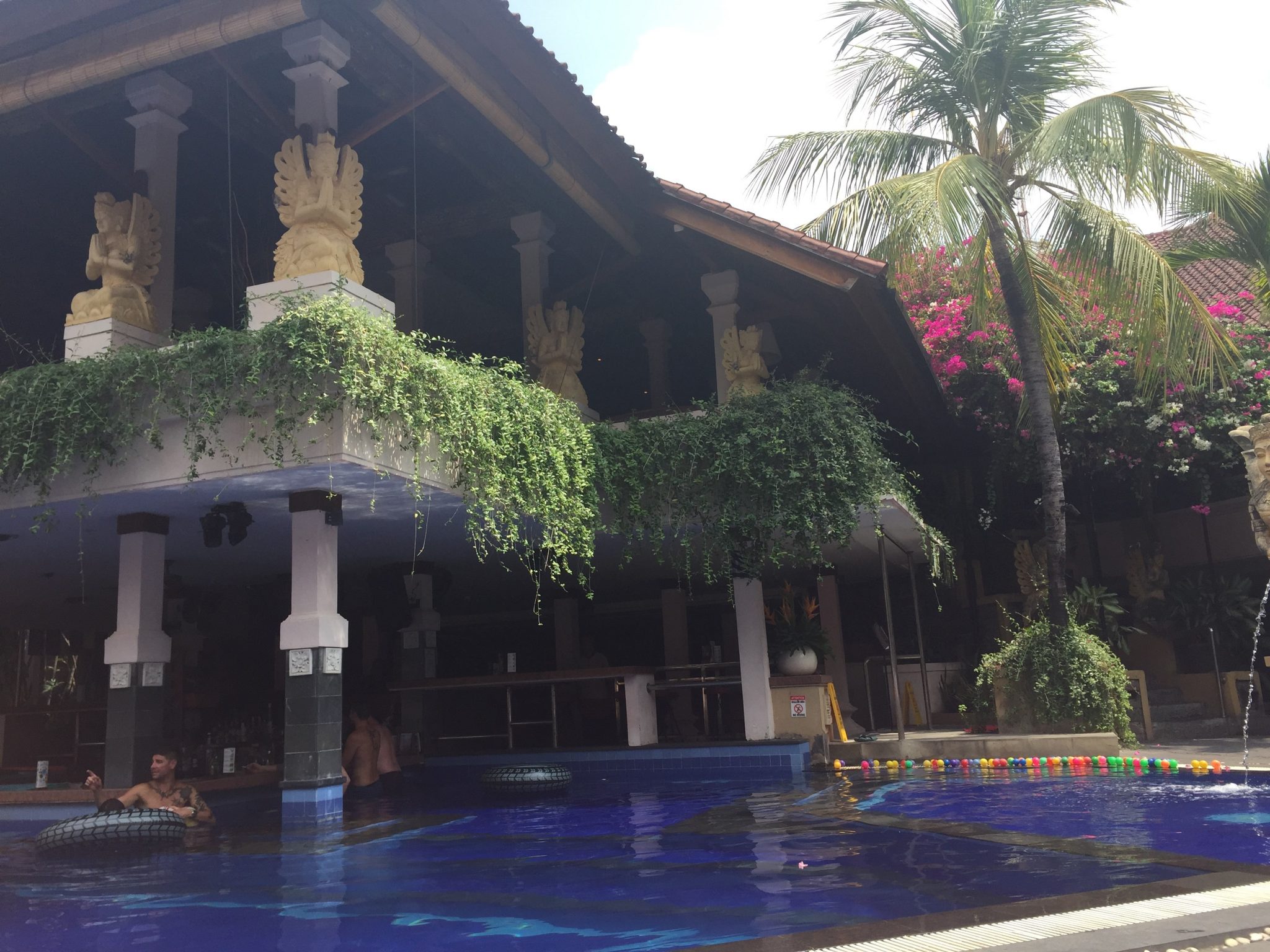 After the sun goes down, grab dinner and head out in Kuta, which is known as the party town. There's a lot of hate for Kuta Beach on the internet, but I really found no problem with it. It's definitely for the younger crowd, but people going there should know this. If you don't like to party, don't go to Kuta. I for one had a great time (but then again I always do).
Day 4: Surfing in Kuta/Seminyak
Recover from the night before and then head to the beach for some surfing lessons. Other than being a party location, Kuta is also known for it's great surfing. You could get a 2 hour lesson (including the board) for only $12 if you barter.
Side Note: I actually did get up, just no pictures of it 🙁 Which only means I have to go again!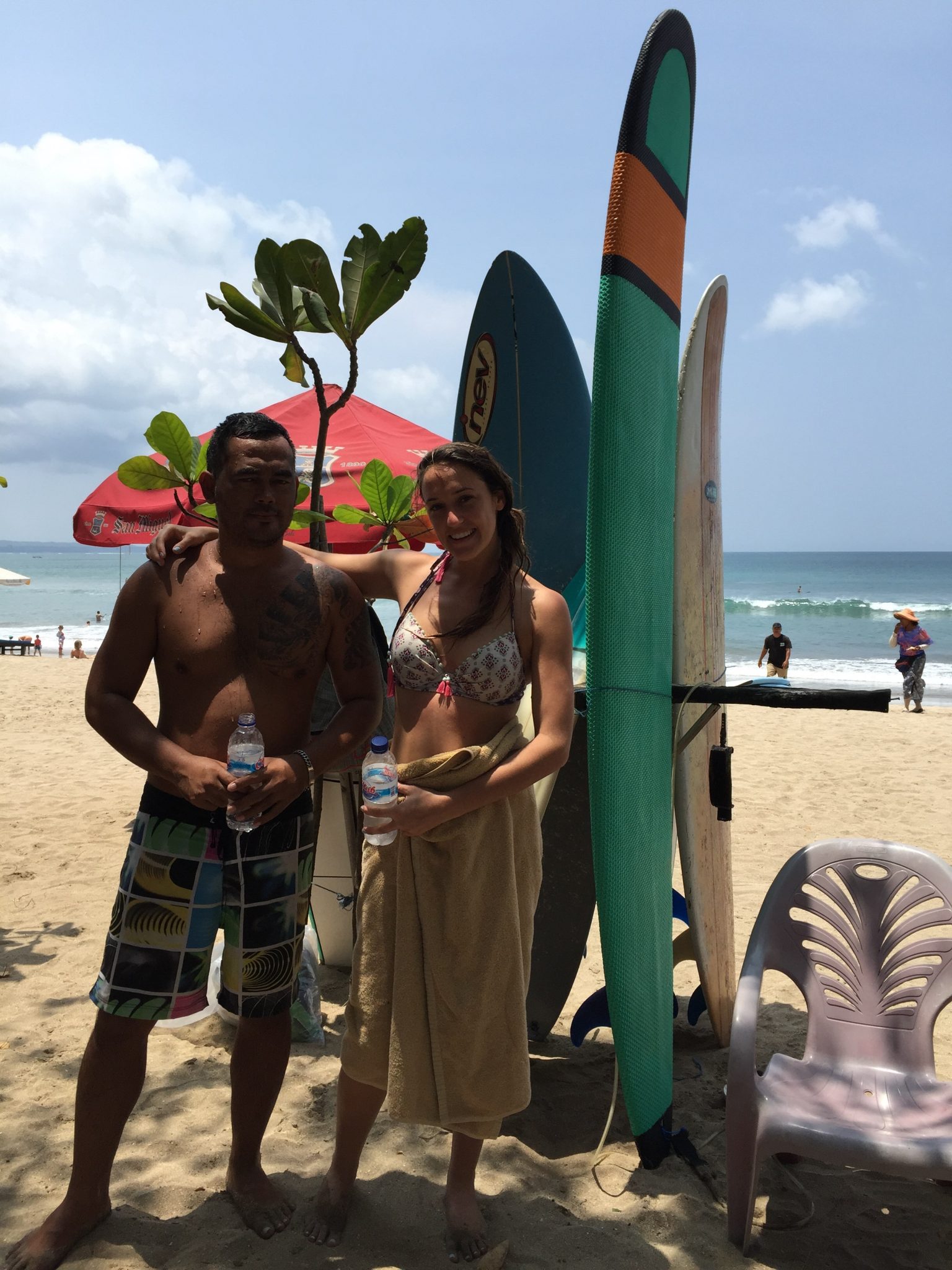 Head to Seminyak afterwards to chill at one of the posh beach bars. When the sun goes down, head to the beach where you can find live music, bean bags, and hookahs. Set a lantern into the night sky.
Day 5: Uluwatu and Jimbaran
Have your driver take you 40 minutes south to the Pura Luhur Uluwatu Temple , the temple on the cliff in Southern Bali.
After touring Uluwatu, have your driver drop you off in Jimbaran, a section on the coast of Bali known for it's seafood restaurants. Enjoy your last night on the beach with some of the freshest seafood. Pick out your fish and shrimp on your own, you'll pay per lb. You can also watch the Balinese performances pass you on the beach.
A perfect ending to a perfect trip!
And then when it's all said and done, try not to cry when you're leaving Bali 🙁
Items I recommend bringing to Bali:
1. A good pair of sunglasses, you can buy mine from the post here
2. Bug Spray
3. Sunscreen
4. A backpack. I prefer to carry my belongings in backpacks in places like Southeast Asia, where you don't know how much walking you will be doing and how many roads will be paved. You can get a day pack like mine here
, or a larger backpacking one (like this one
) to carry your clothes instead of using luggage.
What would you do with 5 days in Bali? Add to our 5 days in Bali Itinerary Below!
If you liked this itinerary, check out the itinerary for 2 weeks in Thailand here.