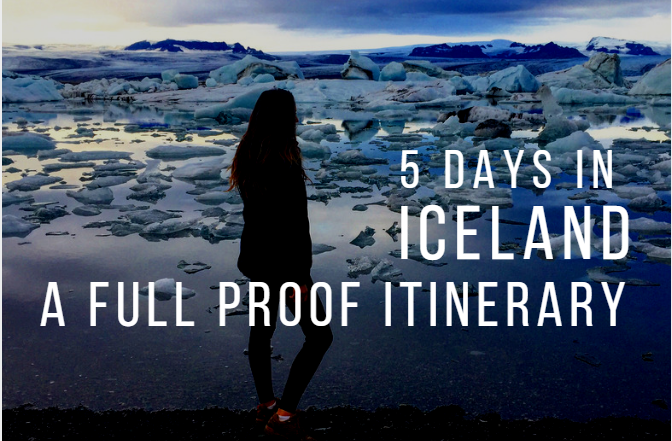 There is one stop that has made it to the top of everyone's bucket list recently, and that stop is Iceland.
You can't hop on one form of social media or one travel blog without reading about Iceland's natural beauty, massive waterfalls, or famously lit up night skies. There's a reason why the tourism has doubled in the past four years, and you're about to find out. Once you start looking into itineraries for Iceland, you begin to realize that the country is a lot larger than you initially thought. So, if you only have 5 days in Iceland and want to make the most out of it, here is my full itinerary:
Stops included in this itinerary for 5 days in Iceland are: Jökulsárlón, Svartifoss, beached Plane Wreck, Skogafoss, Vik, Selialandsfoss, The Golden Circle (Kerid Crater, Gullfoss, Strokkur Geyser, Thingvellir National Park), Seljavallalaug, Reykjadalur, Kirkjufell, Reykjavik, and of course the Blue Lagoon.
If you're going to spend 5 days in Iceland without hitchhiking, you're going to need to rent a car. This will be your first stop after the airport.
Day 1: Jökulsárlón, Svartifoss, Plane Wreck
Begin your drive to Jökulsárlón, a large glacial lake in southeast Iceland. On the way, stop at the park your car on the side of the road to see the beached plane wreck (about a 1.5 mile hike to the coast).  The US Navy DC-3 airplane was forced to land on Solheimasandur's black sand beach in the south of Iceland in 1973. The plane ran out of fuel, but all passengers survived, and now it's a dream location for any photographer.
How to find it (because A LOT of people get lost): 
The road to find is between Skógafoss waterfall and the town of Vik. After driving past Skógafoss, you'll cross a bridge with blinking yellow lights and a dirt access road to Sólheimajökull Glacier on the left. Keep driving East for about 2 kilometers and keep your eyes open for another dirt road turnoff with a gate on your right. It should be the only opening in the fence after the bridge. If you end up driving over a 2nd bridge, you've gone too far.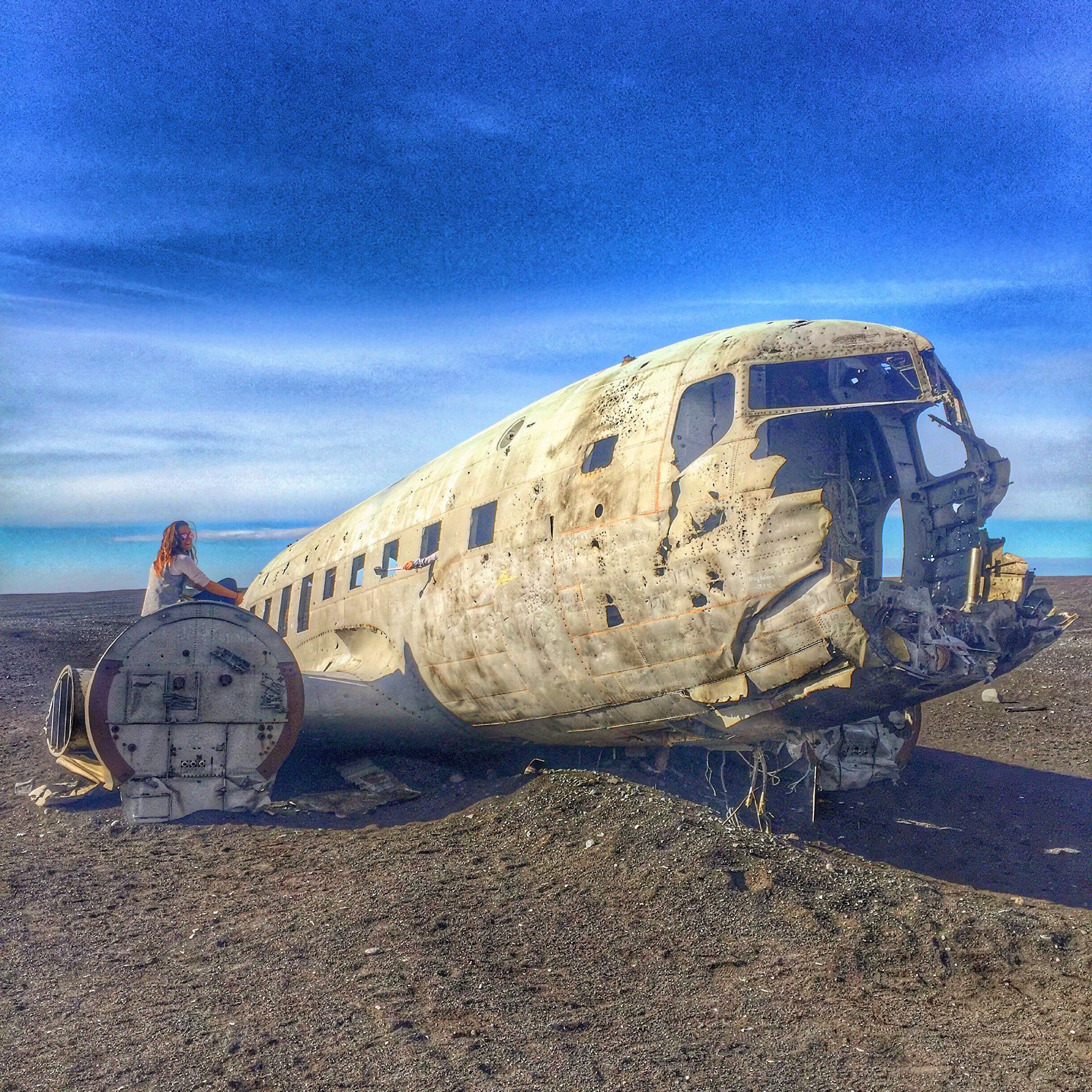 Get back into the car to continue on your route. TIP: Take your time driving on this road, you may want to pull over to take pictures of unknown waterfalls like this one: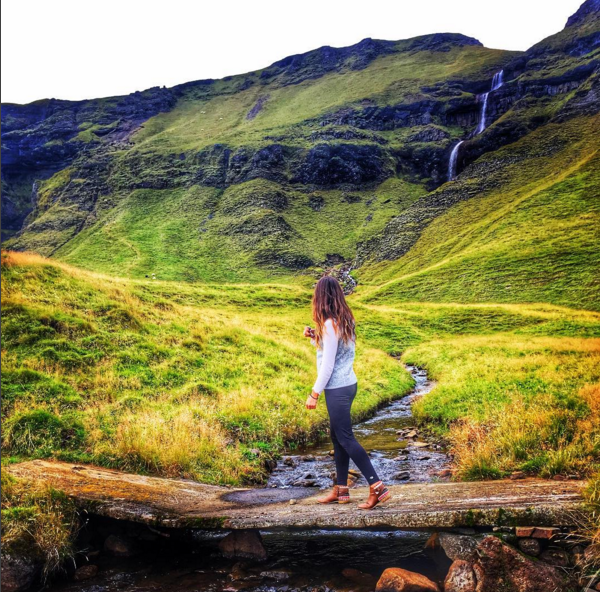 The next stop is Svartifoss waterfall. Svartifoss is surrounded by dark lava columns and you can reach it by a short hike in Vatnajokull National Park.  It's about 1.5 kilometers in.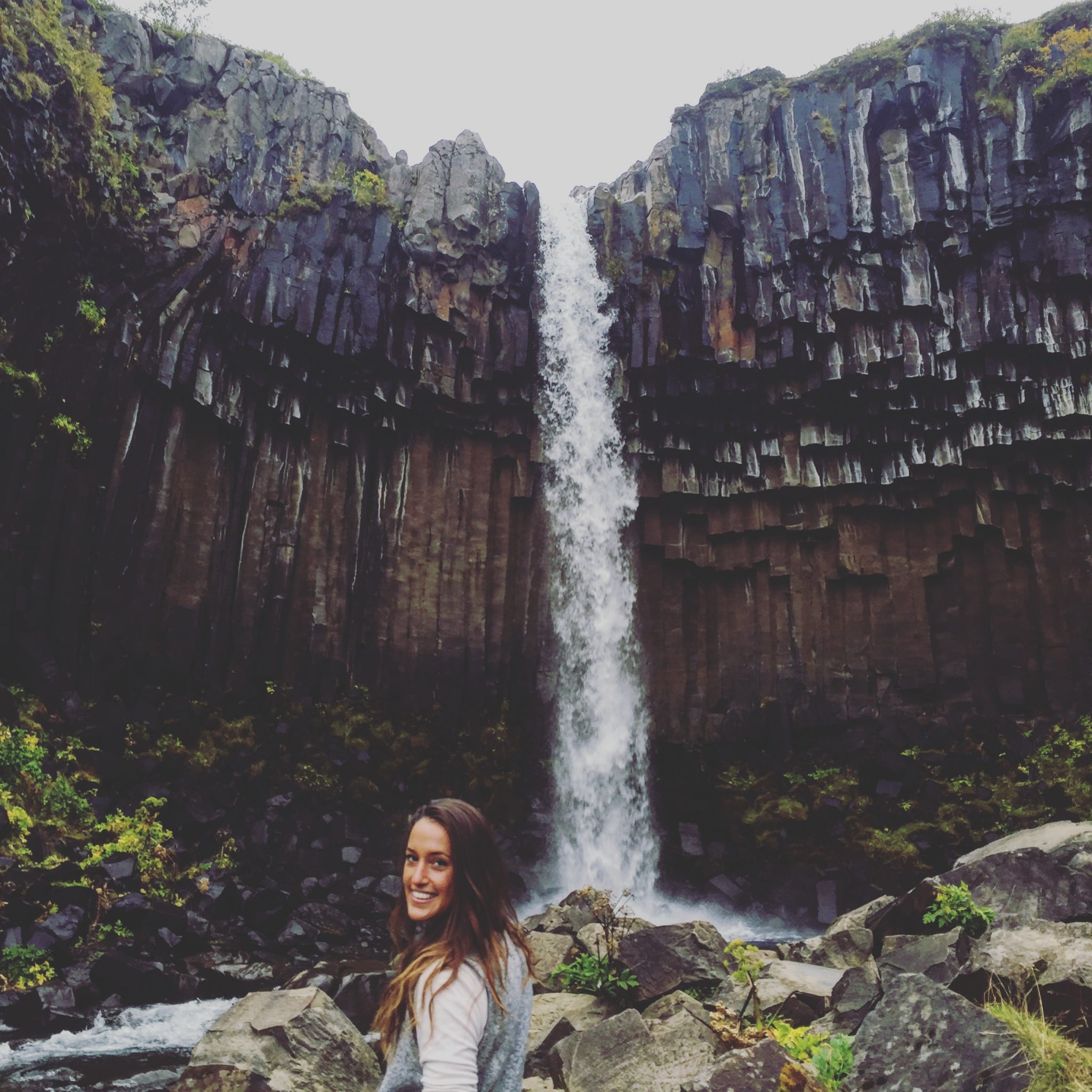 Hike back to the car and continue on your route to Jokulsarlon, where the icebergs breaking off into the lagoon come from Vatnajokull, the largest glacier in Europe. If you have time, you can schedule a tour to ice climb or hike on the glacier in this area for the next morning.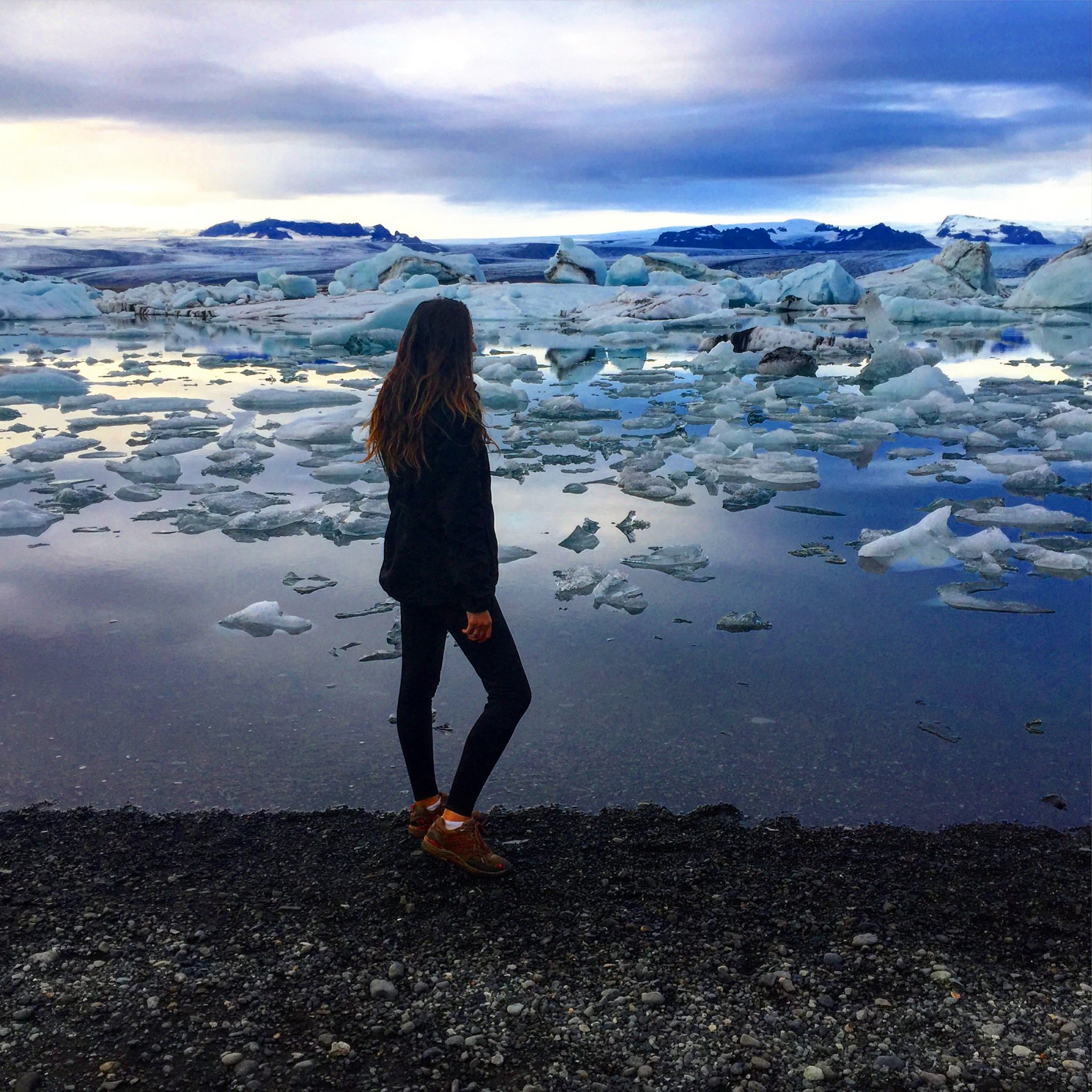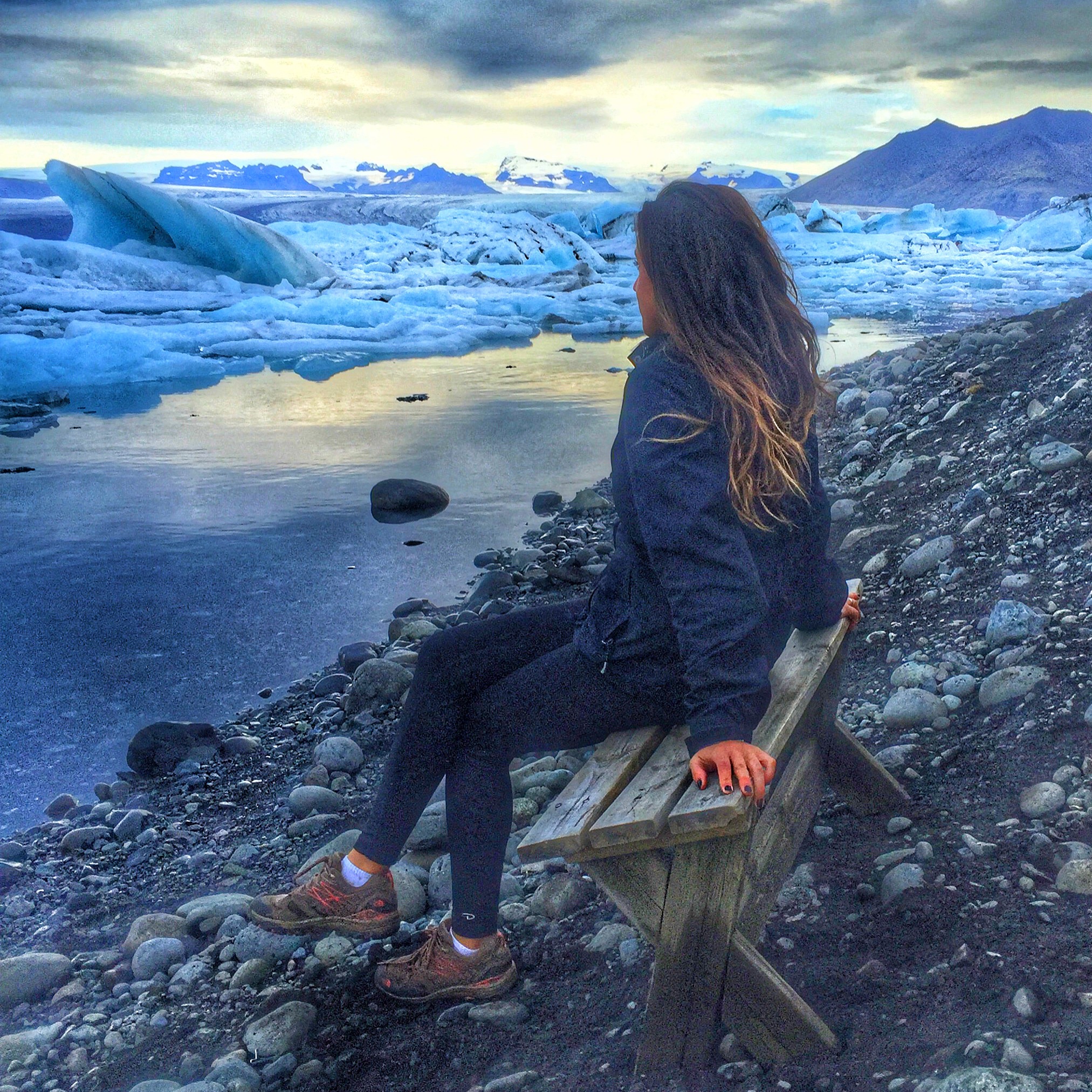 Stay in an Airbnb in the area, like this one or this one.
Note: You will also pass Seljalandsfoss and Skogafoss waterfalls, as well as Vik on the way to Jokulsarlon. But, I would hit this the next day to split things up (especially if it's not summer and you have limited day light).
Day 2: Skogafoss, Vik, Selialandsfoss, Seljavallalaug
On your way back to Reykjavik, you will first pass Skogafoss waterfall. Standing in front of Skogafoss is an amazing feeling, and you can't really get an idea of how massive it is from these photos. You can also walk to the top of the waterfall. If you explore further upstream, you can encounter even more waterfalls along the Skogá River.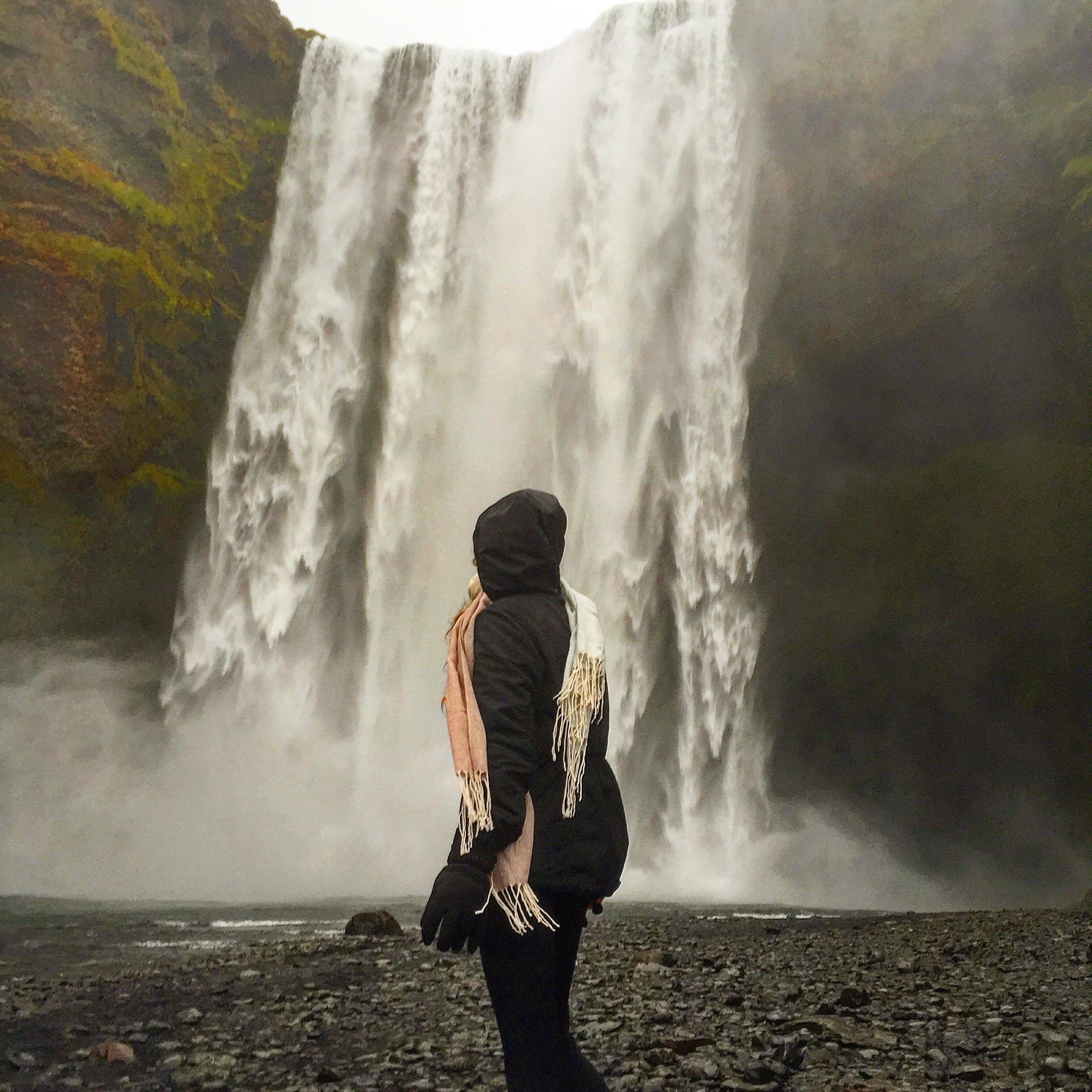 Hop back in the car and head to Vik to grab a hotdog for lunch and relax near the eerily beautiful Black Sand Beach.  You should also walk to see the basalt columns along the cliff.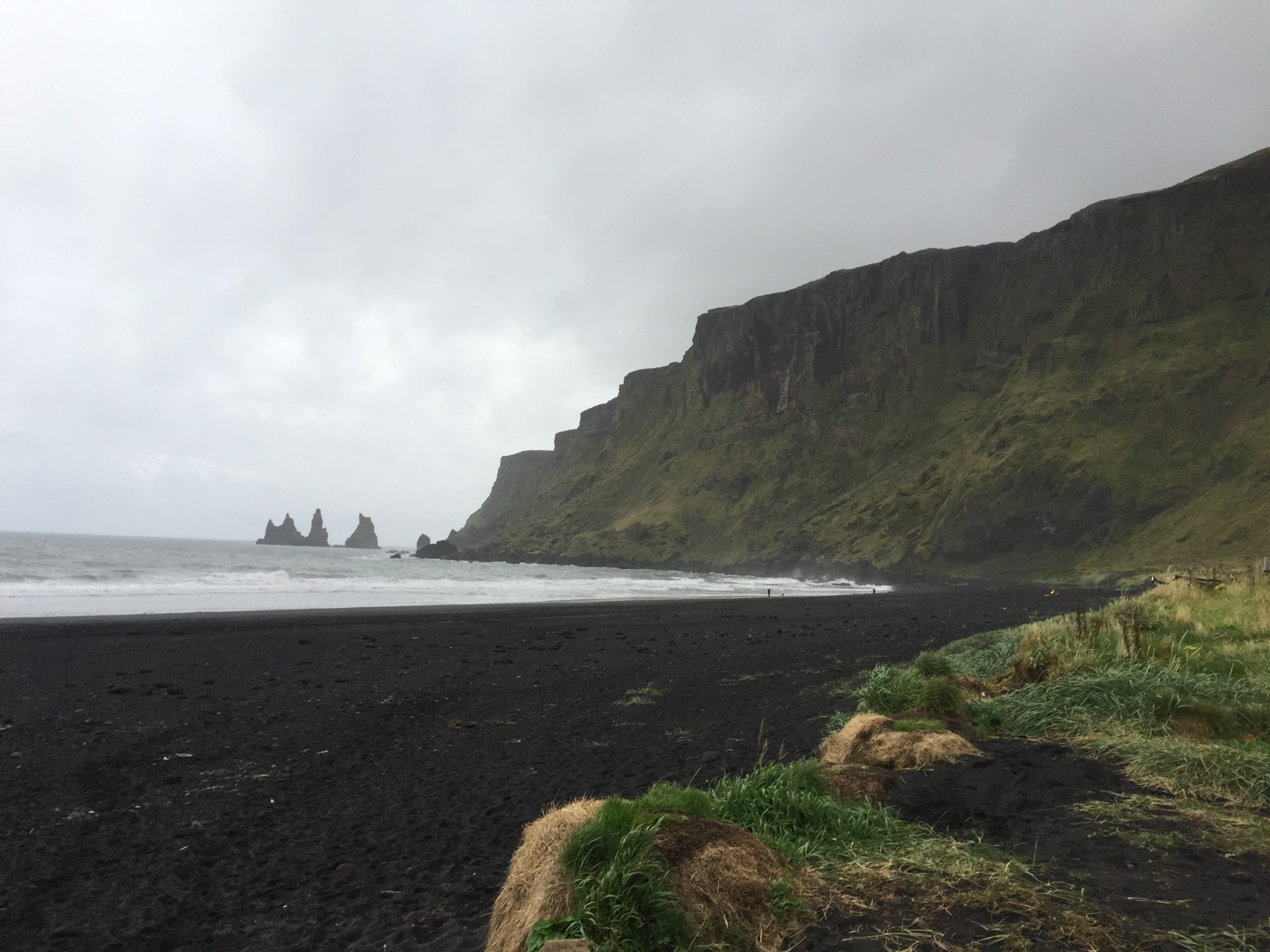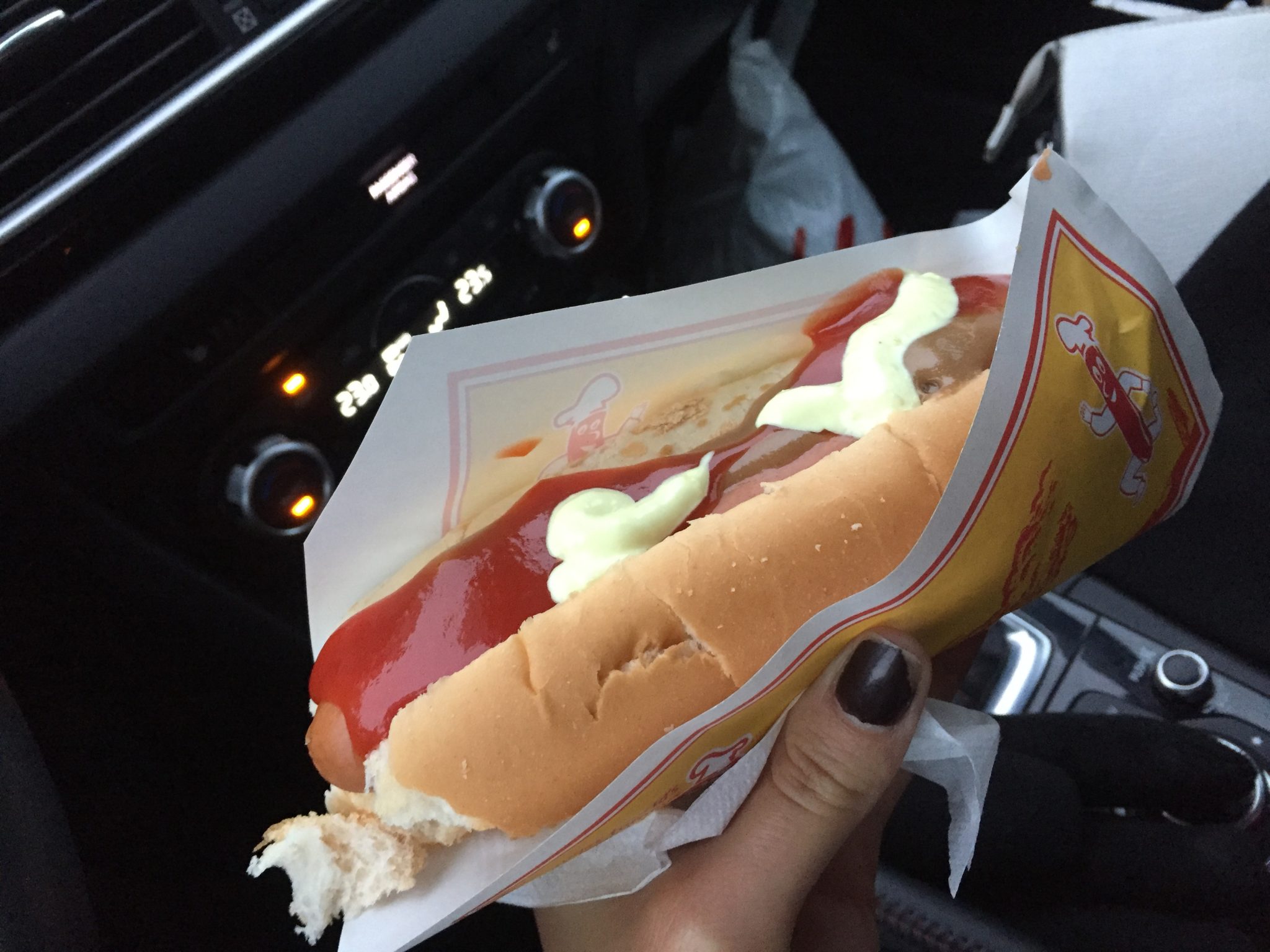 Hit the road once more to see Seljalandsfoss waterfall. Seljalandsfoss was one of my favorite waterfalls because you can actually walk behind it.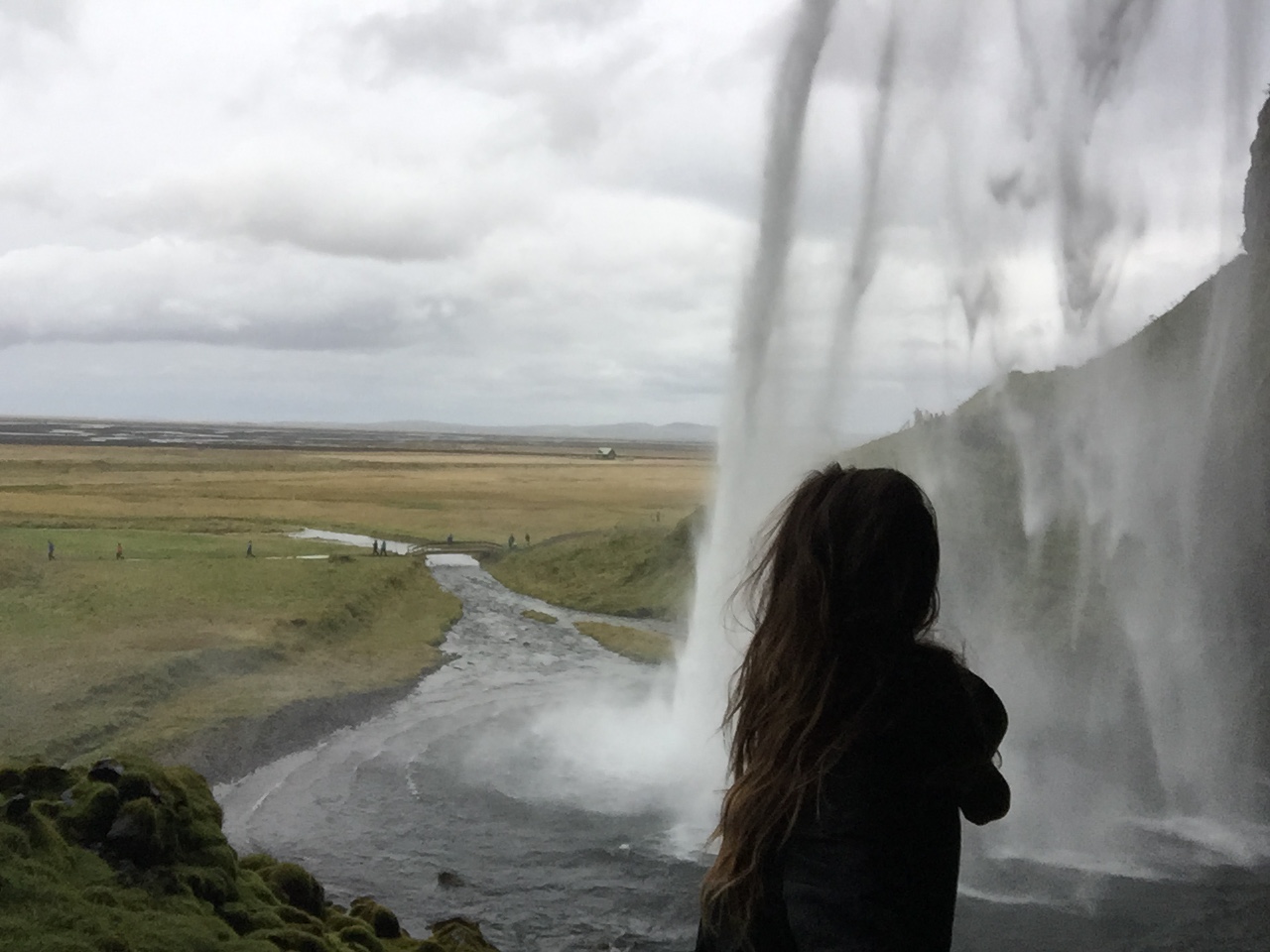 Continue driving back towards Reykjavik and stop at  Seljavallalaug, a scenic hot spring pool in the mountainside. The pool itself is man made, but the water that fills it is completely natural. We had to visit at night due to our timing, but try to visit during the day to get this view…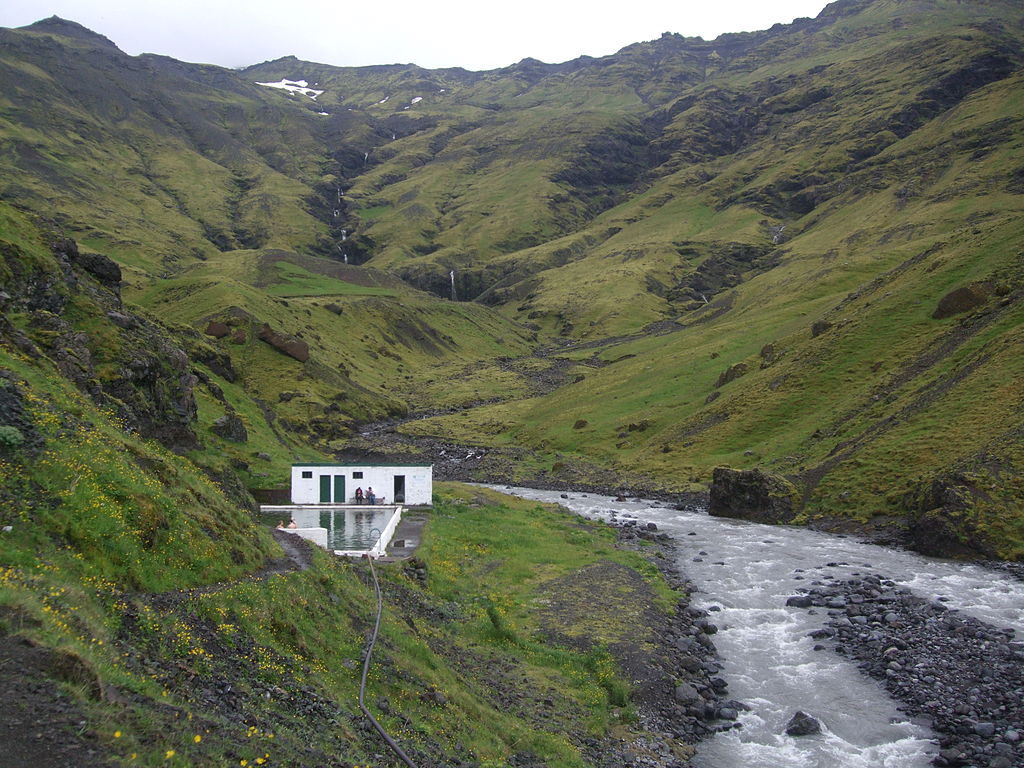 After you've turned into a complete prune, head back to Reykjavik and stay at a hostel for the rest of your trip in Iceland. I stayed here and have to say that they have a pretty spacious and modern girls dorm.
Day 3: Kirkujell Mountain 
Start driving to Kirkjufell Mountain, the most photographed mountain in Iceland. Enjoy the drive up the West Coast and take some pictures along the way. Remember to be careful if you're taking pictures in the road!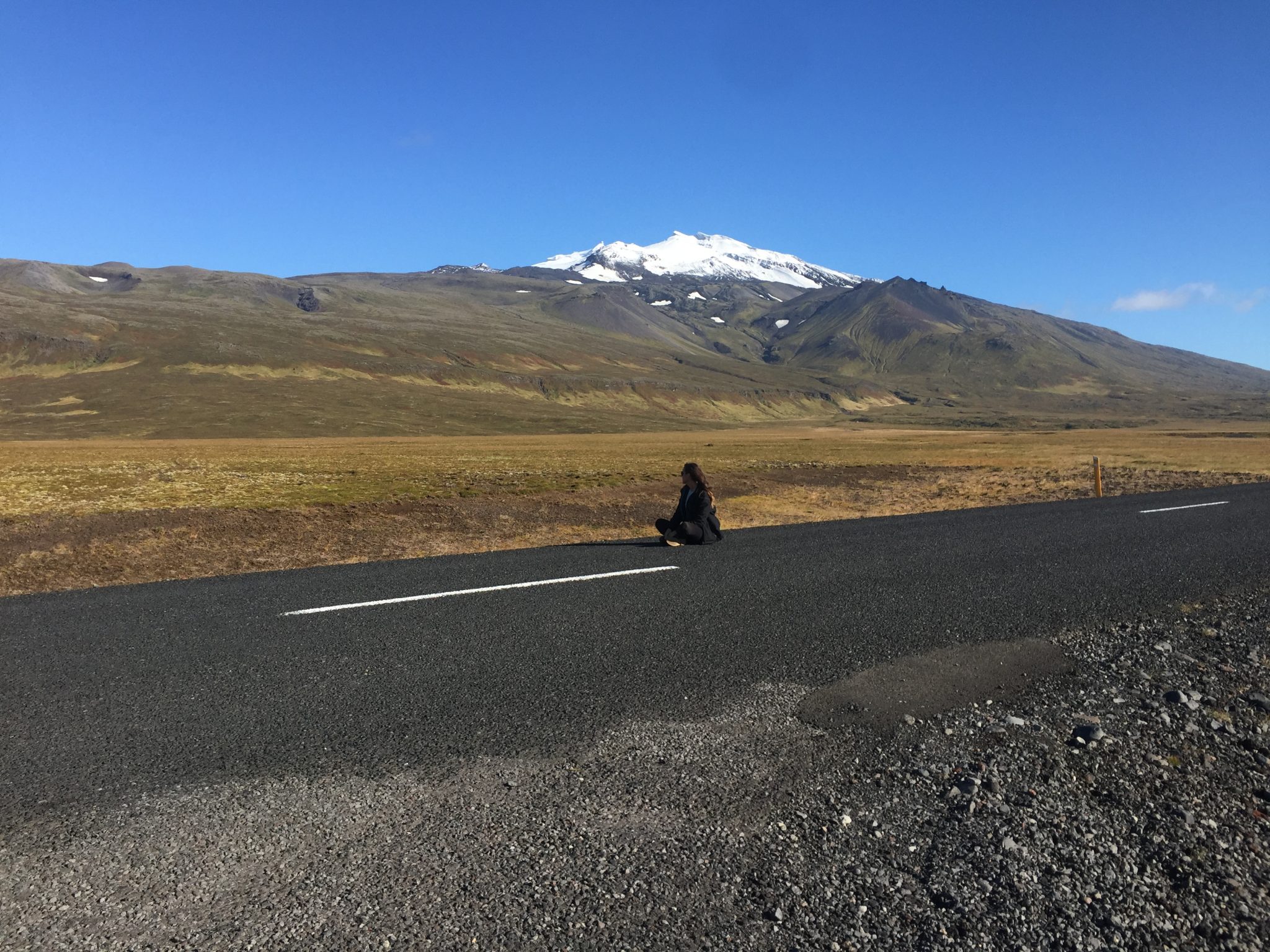 Once you reach Kirkjufell,  walk over to Kirkjufellsfoss to take a picture of the falls in front of the mountain. If you have time, it's also possible to climb Kirkjufell mountain and it takes about 1 hour and 30 minutes or so to reach the top.
Tip: This area has very little light pollution and is good for spotting the Northern Lights.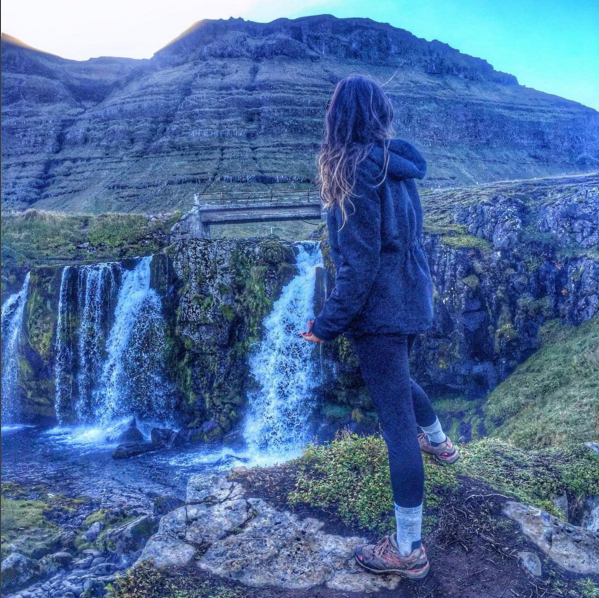 Day 4: The Golden Circle & Reykjadalur
The Golden Circle is the most popular tourist route in southern Iceland, covering about 186 miles. However, for this reason, I tried not to spend too much time there. I didn't want crowds to ruin my perception of Iceland, so I would recommend looking up what you want to see instead of spending the whole day in the Golden Circle. I saw the Kerid Crater, Gullfoss, and the Strokkur Geyser. I also stopped at Thingvellir National Park, a UNESCO World Heritage site and home of the Silfra Fissure (you can even snorkel or scuba dive between the tectonic plates!)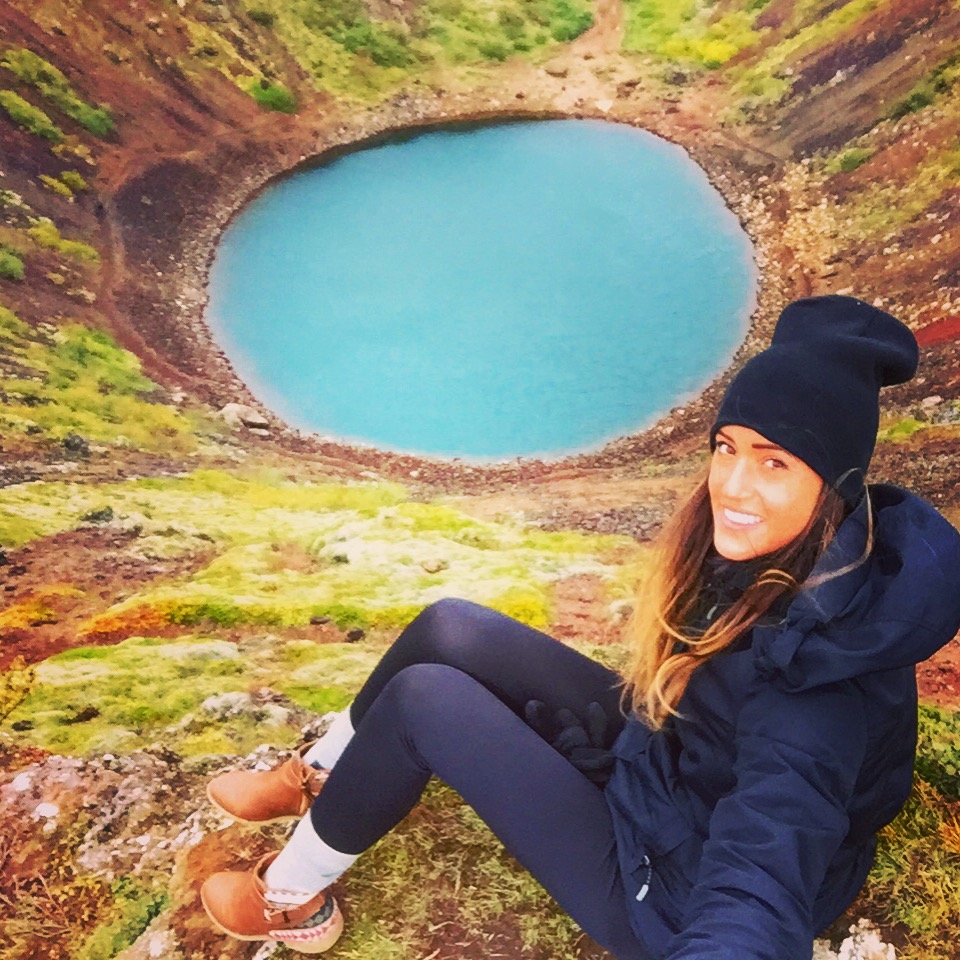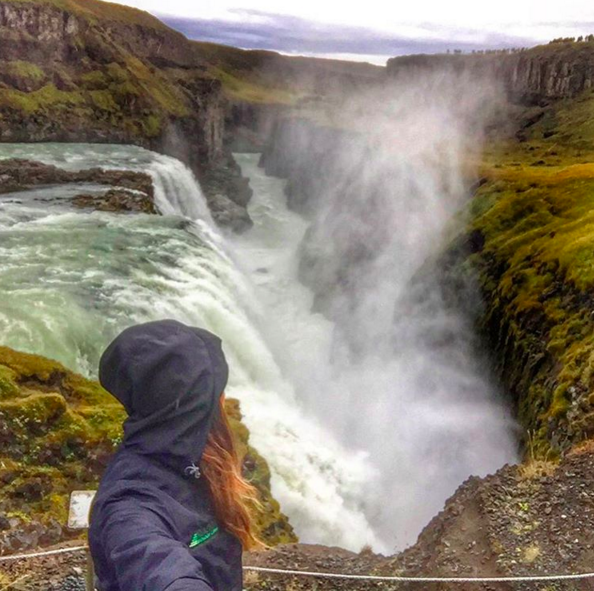 End your day at Reykjadalur, a hot spring river around 45 minutes from Reykjavik. The hike isn't very demanding and you reach the warm river after about 45-90 minutes. Bring some beers in tow to really enjoy yourself.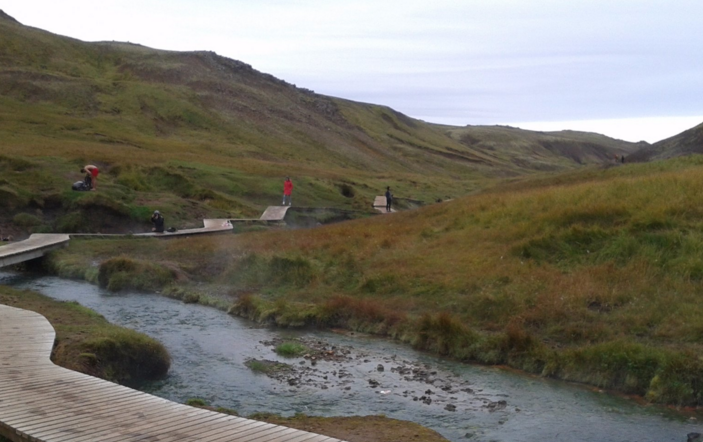 Day 5: Reykjavik and the Blue Lagoon
Spend your day exploring Reykjavik, there are plenty of bars, cafes, boutiques, and restaurants to check out. Climb to the top of Hallgrimur's Church for a birds eye view of the city or walk the sidewalks to find hidden street art.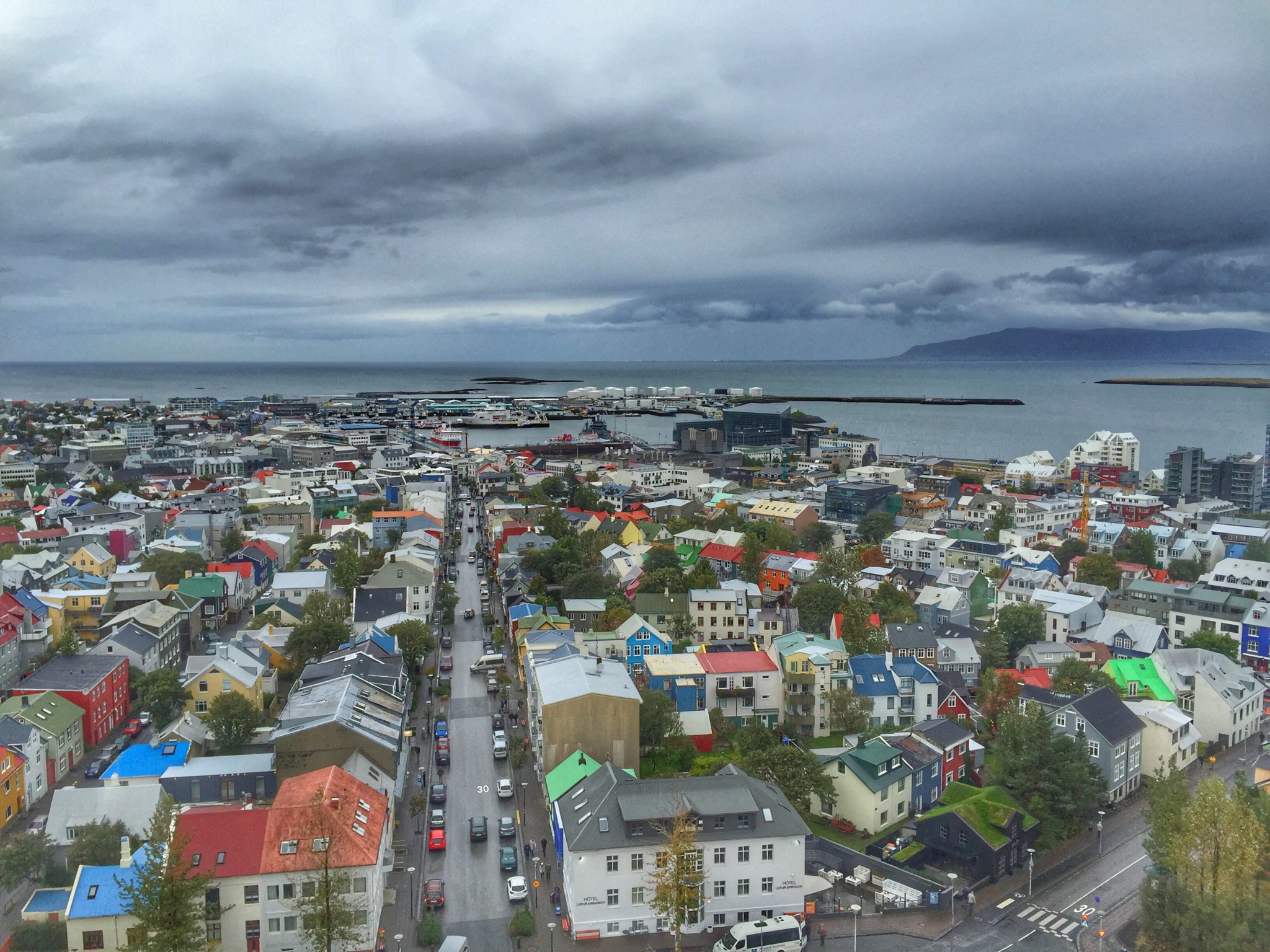 Then, head to the Blue Lagoon in the afternoon (make sure to make an appointment ahead of time).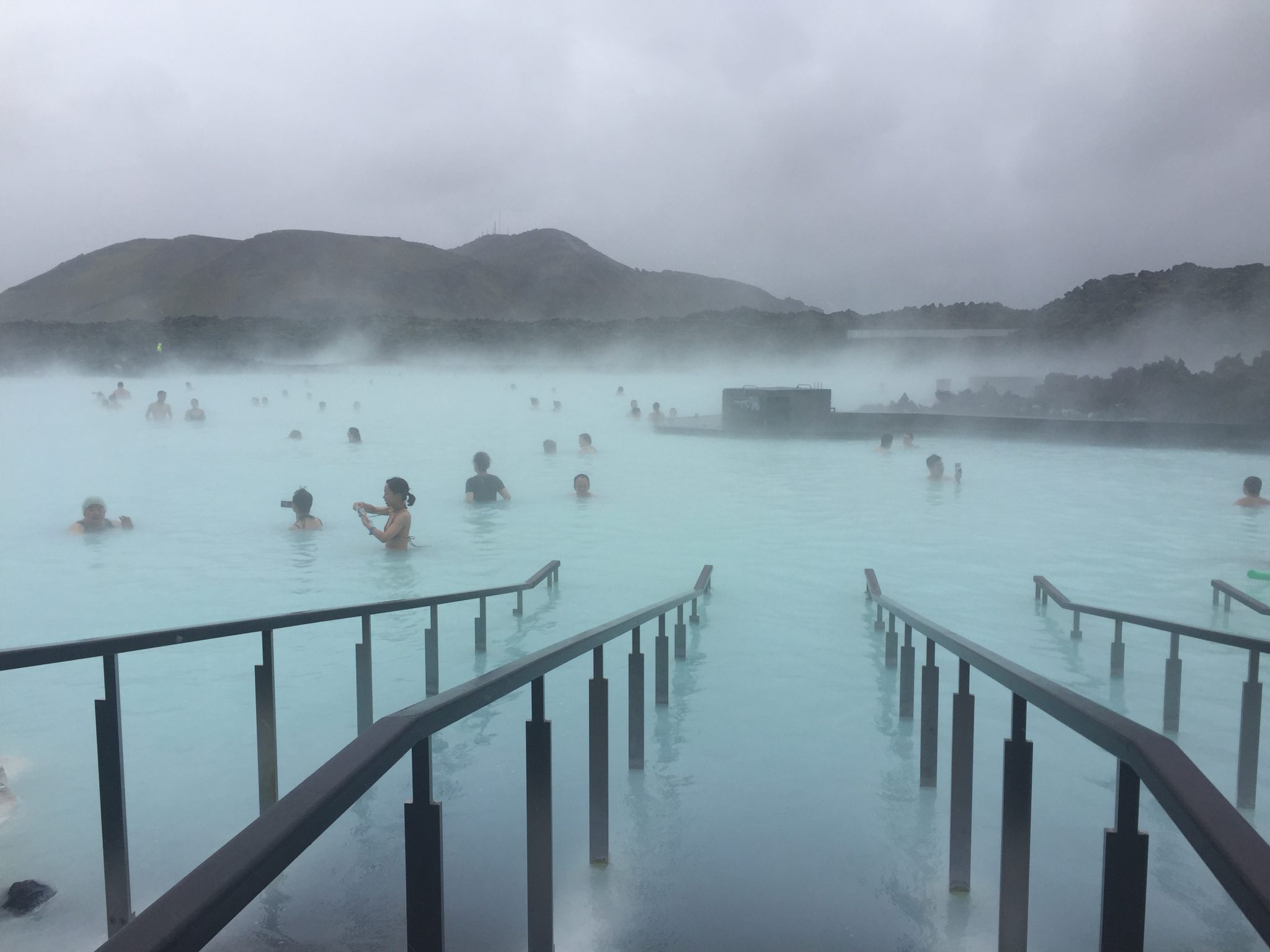 Fly out the last night or the next morning from Iceland (probably on WOW air).
Have any questions about my 5 days in Iceland itinerary? Feel free to comment below!
Media Credits: Seljavallalaug