"How do you travel so much?" is the one question a travel blogger gets asked the most. And while most of us have a few tricks up our sleeves, the answer is usually "by spending money".
As I mentioned previously, I do have a full time job that allows me to travel quite a bit, and when my works not paying for my travel, I'm paying for it myself. To explain, I put together a list of each trip I've ever been on, along with how I paid for it. I left out trips before I was 18 and a few domestic trips since there's just too many to write down…
Spain  –  Czech Republic  –  Portugal
My first international trip (besides Canada and Mexico) was to Spain in 2010. I was going into my senior year in college and decided to study abroad. I paid for this trip with a student loan. I lucked out by studying during the summer semester, because this was the year that Spain won the World Cup…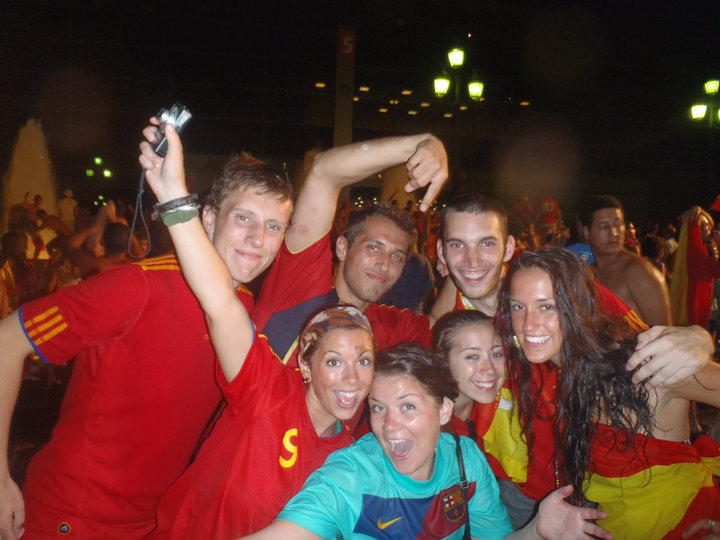 While I was studying abroad in Spain, I fit in a weekend trip to Portugal and a trip to the Czech Republic to meet up with an ex boyfriend.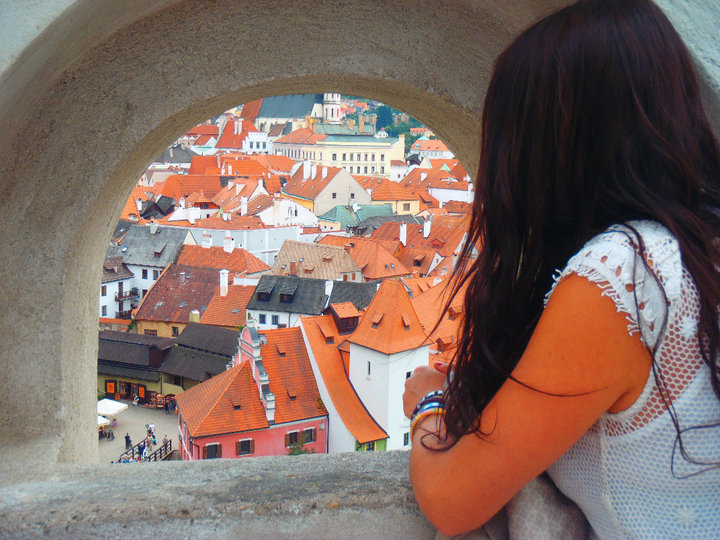 Costa Rica
After graduating, I visited Costa Rica with my ex boyfriend on a 10 day trip by buying a $400 plane ticket that I earned from waiting tables.
Cost
Flight: $400
Hostels: $10-15/night
A Break
Shortly after Costa Rica, I started my first real job. I saved up and stayed in the states for about a year, working a treacherously boring lab tech job in a basement with probably one of the lowest entry level salaries. I didn't travel for a few months, but I did spend a few months trying to get the hell out of that job. I found a sales/marketing job online and went through the process of three interviews before I got the job offer. I knew I would accept it when they asked me if I had a passport during the first interview.
Venice –  Florence  – Rome  – Istanbul
I started my new job a few weeks later. Then, on one snowy morning in February, I found a plane ticket to Venice with a 30 hour layover in Istanbul.. for $491. I called my roommate immediately and we purchased the tickets right then and there. During this trip we visited Venice, Florence, Rome and Istanbul. This also meant ditching our boyfriends on Valentines day to ride down a canal in possibly the most romantic place in the world with each other. The boyfriends were less than pleased..like boys actually care about Valentines day…
Cost:
Flight: $491
Hostels: $13/night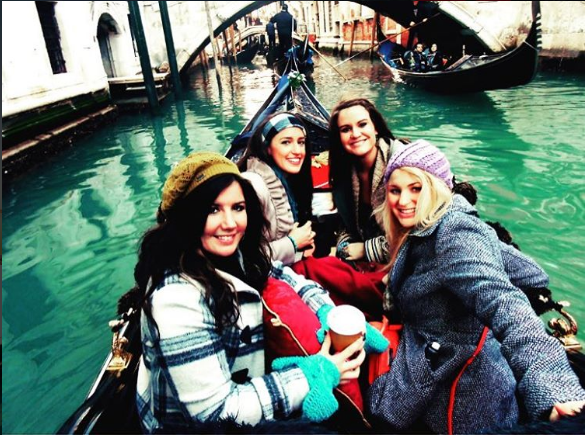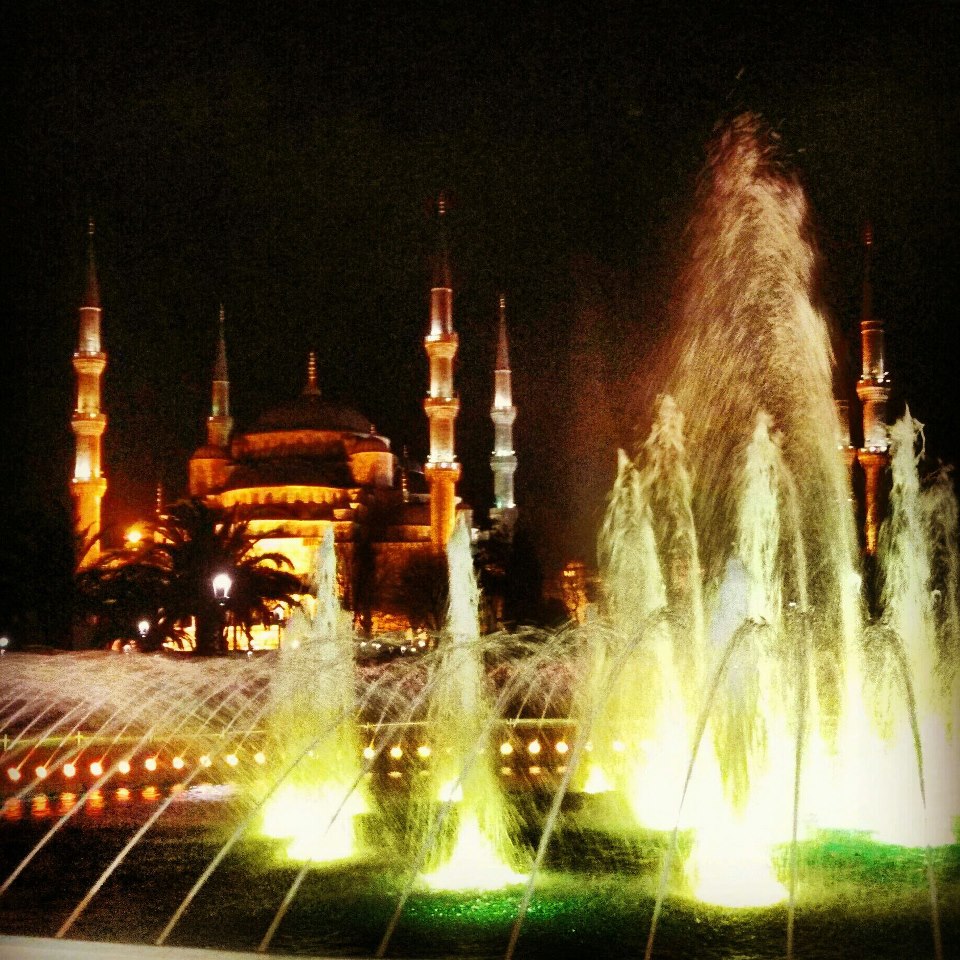 Munich – Zurich  – Lake Lucerne  – Salzburg
The following fall, my job wanted to send me to Munich for a conference. I asked if I could schedule my flight back two weeks later than planned, and decided to add Switzerland and Austria onto my trip. It was during this trip that I saw the Neuschwanstein Castle, Munich, Zurich, Lake Lucerne and Salzburg for the first time.
Flight: Free
Hostels: ~$20/night
Puerto Rico
Come March, it would not stop snowing in Philly, and my roommate and I had enough. While cuddled up in my bed with a miniature sized heater (we're cheap), we looked up flights to the Caribbean and found a round trip to Puerto Rico for $300. Booked.
Flight: $300
Hostel: $20/night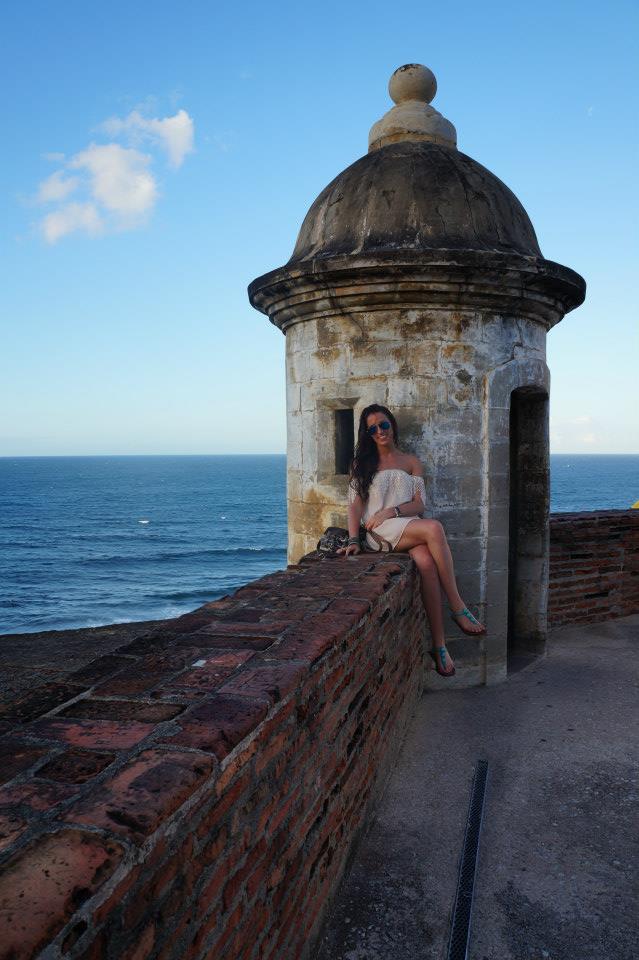 Berlin
May rolled along and I attended a conference in Berlin for work. I extended my trip a few days to explore the city. This was my first but not last time in Berlin. This was also my first solo trip.
Cost
Free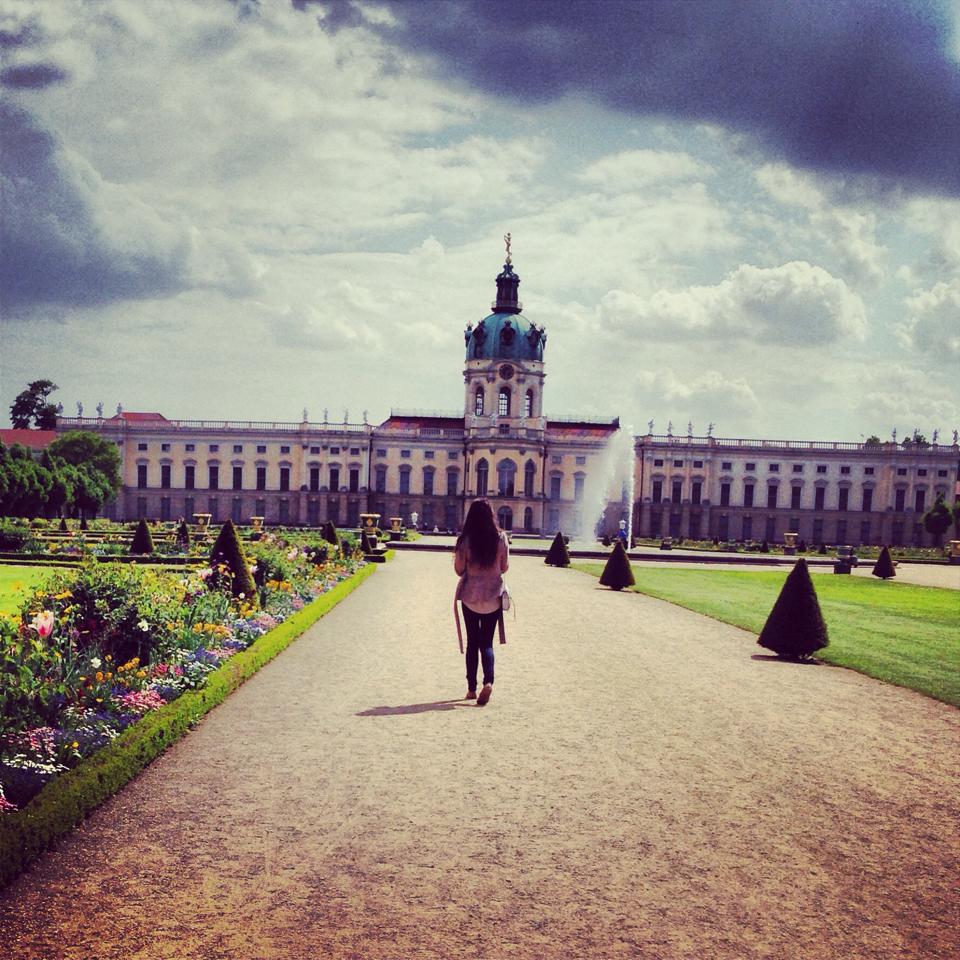 Lisbon  –  Paris  –  Brussels  – Copenhagen  – Budapest  –  Vienna  – Munich Oktoberfest  – Amsterdam
The following September there was a conference to attend in Lisbon. Since flights to Europe are expensive and our company doesn't have a European rep, I volunteered to visit some clients in Paris, Brussels and Copenhagen while I was on that side of the world. After this "work" trip, my friends met me in Copenhagen. From there, we visited Budapest, Vienna, Munich for Oktoberfest and Amsterdam. I was gone for an entire month (half work, half vacation) and saw seven countries… for….
Cost
Lisbon, Paris, Brussels, Copenhagen: Free
Flight from Copenhagen to Budapest: $158
Train from Budapest to Vienna: $71
Train from Vienna to Munich: $145 (everything is a little more expensive during Oktoberfest)
Plane to Amsterdam: $200
Hostels: ~$15-$20 a night (except for Munich which was $100 because of Oktoberfest)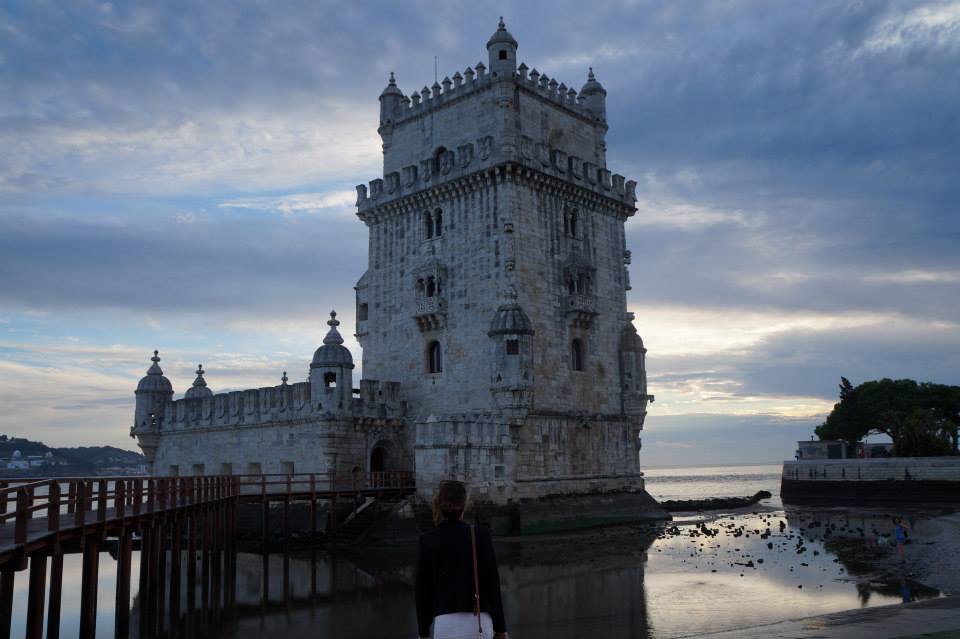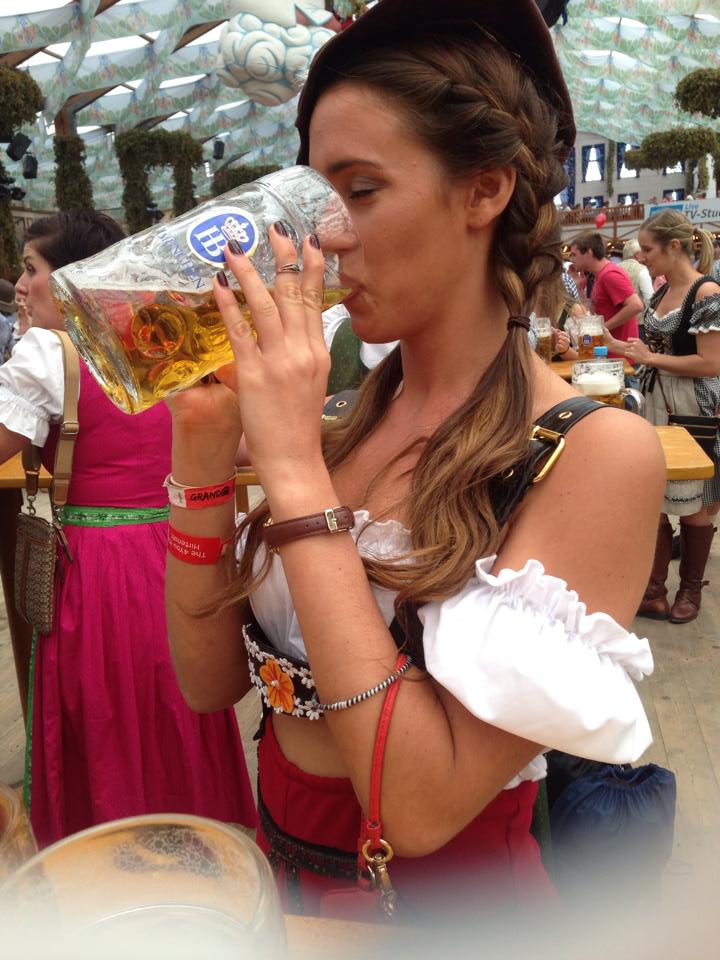 Bangkok – Singapore  – Cambodia – Dubai
It was a month before I became bored again. My attention span was growing short. In November, my best friend and I bought tickets from Philly –> Bangkok –>Singapore –> Philly for the end of February for $1100. We also had a 12 hour layover in Dubai both ways. Oh, and we decided to also visit Cambodia for a day to see Angkor Wat. Luckily we only stayed a day, because we were scammed on a Cambodian river boat. It was during this trip that I attended my first Full Moon Party in Koh Phangan and rode my first elephant in Chiang Mai. I also paid more to stay at a hotel than I ever had in my life.
Flight including Bangkok, Singapore, and Dubai and back home: $1100
Flight to Cambodia: $200
Flights within Thailand: $100
Hostels: ~$10-$12/night
Hotel at Marina Bay in Singapore: $600 (sometimes you have to splurge for a once in a lifetime experience/this is why I work)
London –  Prague – Oktoberfest Again
Once we returned, I spent a few months back in Philly, and then headed to London for a conference in September. Luckily, this conference lined up with Oktoberfest just as the previous one had. I figured this was fate and bought a trip into Munich to meet up with my friends for the second year in a row. I got a terrible deal on this ticket since I booked so last minute… but it's worth it for one of the best days of your life..shortly followed by one of the worst days of your life.  I also went to Prague last minute.
Cost
Last minute flight from London to Munich: $350
Last minute flight from London to Prague: $200
Flight from U.S. to London: Free
Hostel in Munich for Oktoberfest: $100/night
Hostel for Prague: $15/night
Beijing  –  Shanghai  – Osaka – Seoul  – Bali
As you can tell, this was a crazy few months of travel. After I got back from Europe, I had two weeks at home and then left for Asia. I had a work conference in Beijing, and then went on to visit clients in Shanghai, Tokyo, Osaka, and Seoul. This work trip took a month, and afterwards I planned a trip for myself to Bali Indonesia.  This trip was the first and only time I ate duck feet, the first and only time I walked the Great Wall, and the first but not only time I realized how much I loved Korean food.  It was also my second completely solo trip AND the first time I went surfing.
Flights: Free
Hostels in Bali: $12-15/night
Private Driver in Bali: $30
Hawaii
When I finally returned home, I was there for about a month, and then I had a conference in Hawaii. I booked a few extra days in Hawaii and hiked the Stairway to Heaven, followed by a few adventures in Kauai and Maui.
Cost
RT Flight from Philly to Oahu: Free
RT Flight from Oahu to Kauai: $79
RT Flight from Oahu to Maui:  $69
Airbnb in Kauai: ~100/night
Hostel in Maui: 44.50/night
Road Trip Across the US
For the past year, I had been asking my work if I could move to San Diego to be our West Coast Sales Representative. At first it was a joke, but then it became a possibility, and then it actually happened. I insisted that I didn't need a moving van, because of course I wanted to take a road trip across the country. Work paid for my rental car, and I paid for hotels with a mix of Hilton reward points, IHG reward points, and free stays in exchange for sponsored posts. I also took advantage of staying at friend's houses along my route, and grabbed a historic looking Airbnb in New Orleans. All together we visited Nashville, New Orleans, Austin, White Sands, Monument Valley, Bryce Canyon, Zion, Arches, Antelope Canyon, Horseshoe Bend and Vegas before ending up in San Diego.
Berlin, Germany  – Krakow, Poland
By May it was time for my yearly Berlin trip for work again, so I added on a few days and headed to Krakow, Poland. I've always loved pierogies.  This was my third solo trip.
Cost:  Poland is dirt cheap
Hostel: $11/night
Flight from Berlin (booked last minute): 200 euros
England- Wales – Norway
When Fall came around, I had another conference in the UK, this time in Manchester. While in Manchester, I noticed that one of the highest waterfalls in Wales was only a few hours away. I took a road trip there and added Wales to my list of countries visited.
I also found another separate conference in London that was taking place a week later. I asked if I could just attend both conferences in the UK and have vacation in between. Once my wish was granted, I planned a trip to Norway for a week. Norway has always been on the top of my list, and it exceeded my expectations. If you love the outdoors, go to Norway. And bring a friend because it's prettyyyy priceyyyy..
Cost:
Flight:~$200
Car: ~60/day
Airbnbs: ~120/night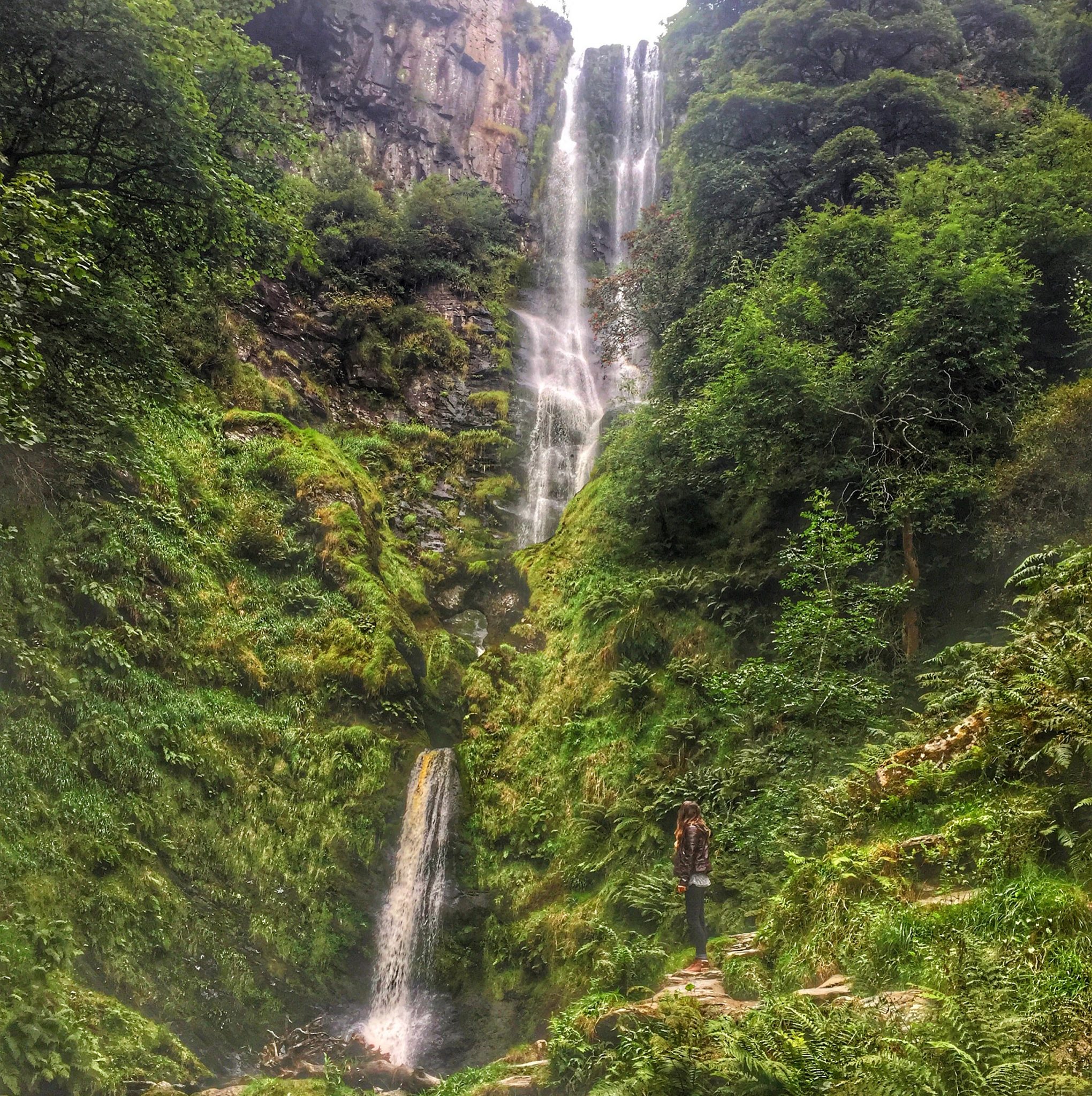 Iceland
I made a mistake here though. I missed a flight back between Manchester and London, completely forgetting that when you don't jump on one leg of a trip, the next flight is canceled. My flight back to the U.S. would be canceled once I went to Norway instead. Since, I'm an optimist, I dealt with it and just bought a flight home to California from Iceland on my own dime.. for $299 on WOW air. I then flew from London to Iceland for $50. My mistake cost me $350, but I got to see one more amazing country so I deemed it worth it.
I must admit that Iceland is expensive though, so I wouldn't recommend going alone (as I mentioned in this article).
My cost for Iceland:
Flight from London to Iceland: $50
Flight from Iceland to LA: $200
Hostels: Hlemmur Square ~$35/night
Car: $22/day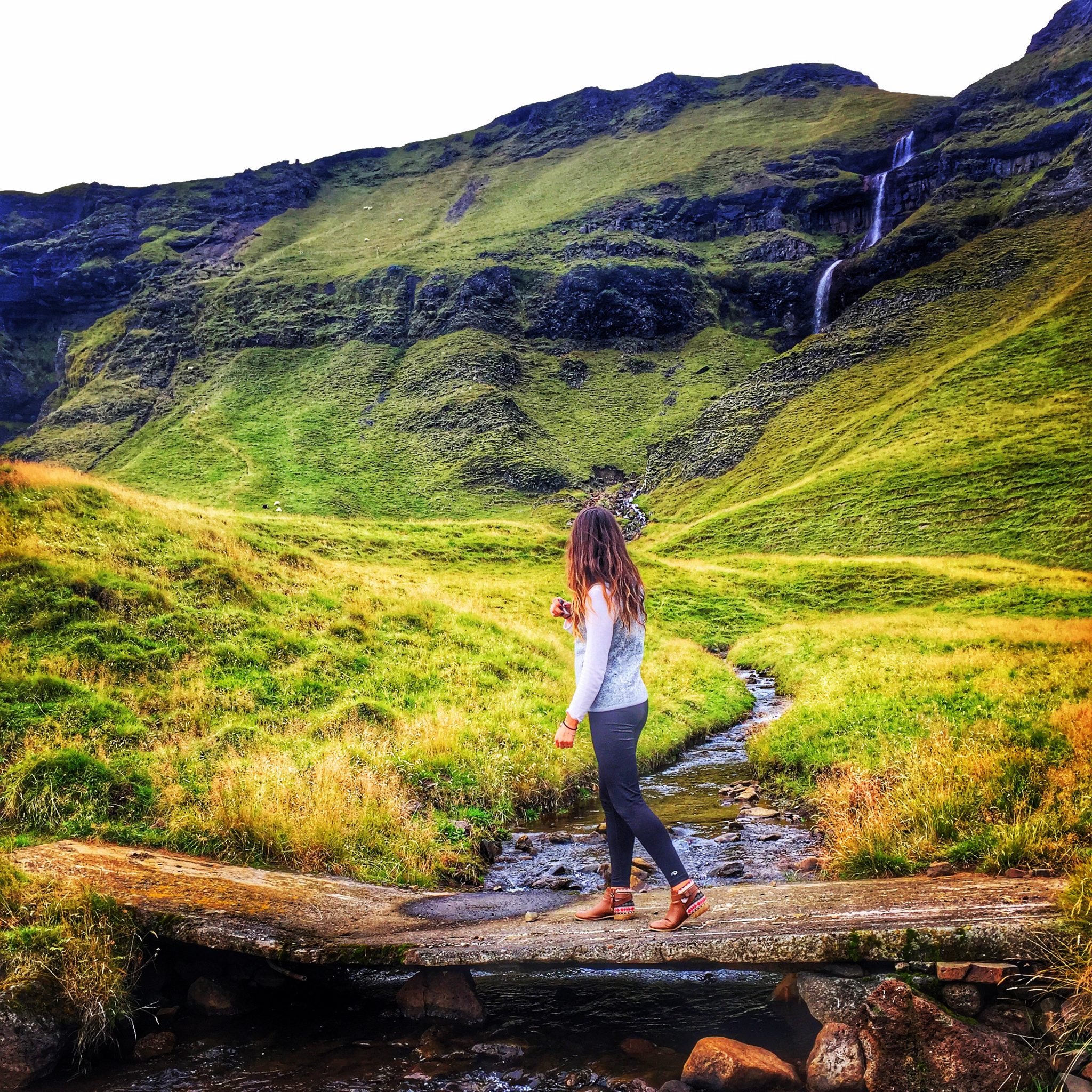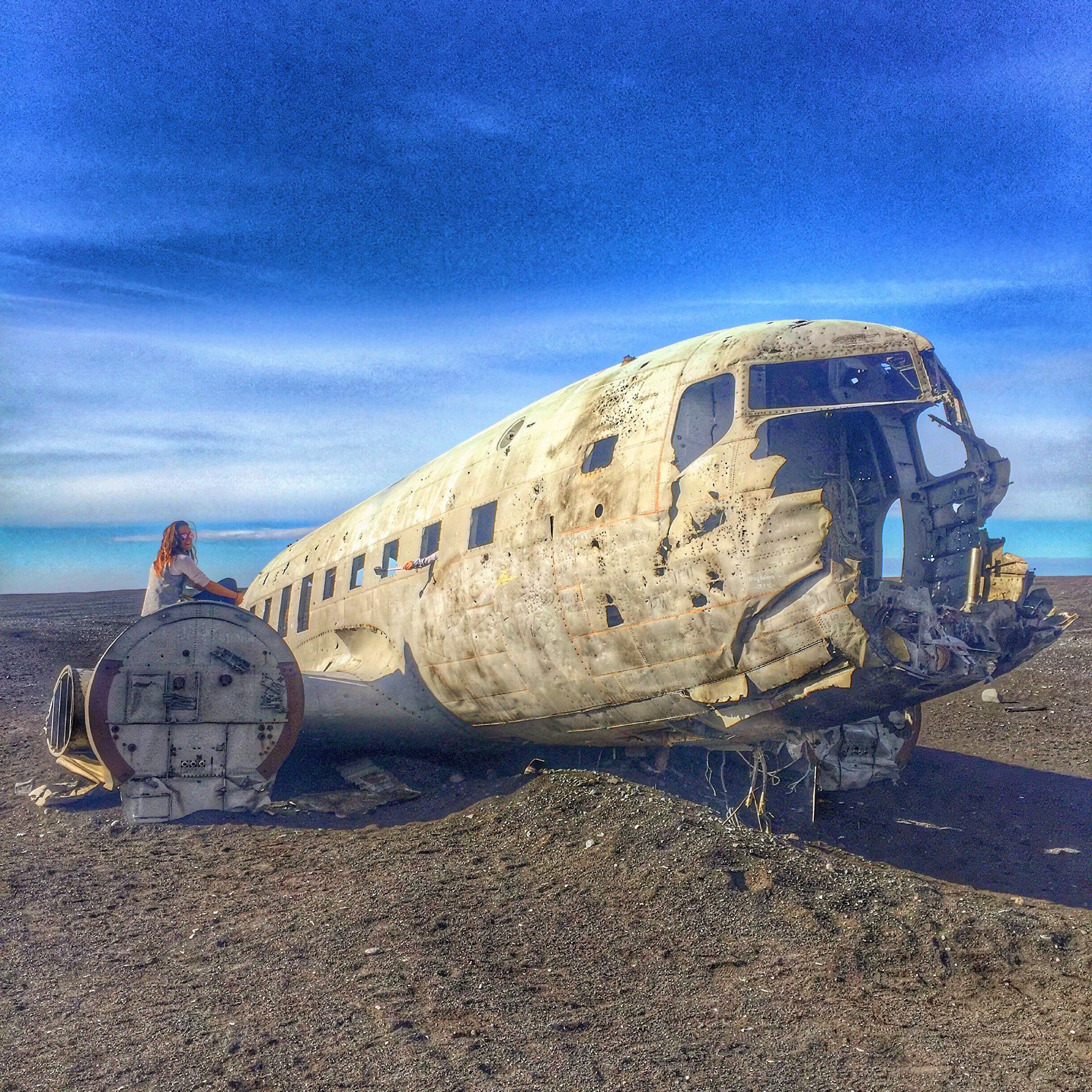 Colombia
I was back in San Diego for around a month and my roommate and I were looking for somewhere to go during Thanksgiving. Heading back to the East Coast is really expensive during holidays and we would have two days off for Thanksgiving. We found a RT flight to Colombia for $391 and booked it that night.
Cost
Flight:$391
Hostels: $15-$18/night
Cuba
For Christmas, my family was celebrating in Florida. My best friend and I had dreams of visiting Cuba, but unfortunately all of the flights were over $400. However, about 10 minutes after my mom picked me up from the airport, my friend Lauren called to inform me that tickets had dropped.. to $100 roundtrip from Miami to Cuba.. and 5 minutes later we booked a trip to Cuba. Unfortunately we were super unprepared and almost ended up homeless while we were there, but we were there nonetheless.
Cost
Flight: $100
Airbnbs:$45-$100/night
But what about credit card miles?
Usually everyone assumes I'm doing all this traveling on credit card miles. Yes, I do have a ton of credit card miles and I would encourage people to sign up for travel credit cards. Right now I have over 120k miles on both American Airlines and the Venture card. So why haven't I used them yet? Well, airline miles have a sort of all or nothing capacity and I want to purchase the most expensive flights possible on them. I'm not slowing down anytime soon, and it's likely I'll use these miles within the next year or two on either South Africa, Patagonia, or New Zealand… or all three. All of the flights I've been buying lately are so cheap that I don't want to waste my miles. I'm also looking into purchasing a few other cards depending on sign on bonuses.
Here's a few cards you should look at if you're trying to gain travel points:
Capital One Venture Card: 40k Bonus Miles
American Airlines Credit Card: 50k Bonus Miles
United Credit Card: 50k Bonus Miles
Delta Credit Card: 30k Bonus Miles
Hilton Credit Card: 75k Bonus Miles
Chase Sapphire Preferred: 50k Bonus Miles
Barclay Arrival +: 50k Bonus Miles
So what do I do for work? 
I try to avoid speaking about my 9-5 job on my personal blog, but you can read my advice on how to find a career that involves travel here.  And no, it's not recommending you to join the crew of a cruise ship, try your hand in the circus, or teach English abroad (although all of those are great options).
and where do I book my flights? 
You'll notice that I love booking cheap flights and long layovers in interesting places. You can learn more about how I do this on my post on cheap flights. 
And where am I heading next?
March: Heading to a wedding and doing some surfing with my best friend in Costa Rica –
May: Attending a conference in Barcelona and a work meeting in Basel, Switzerland.. adding on Morocco, Zermatt, Switzerland and South Tyrol, Italy
June: Heading to YACHT WEEK! In Croatia. Maybe hitting up Greece beforehand?
Have any questions about my trips? Feel free to comment below!