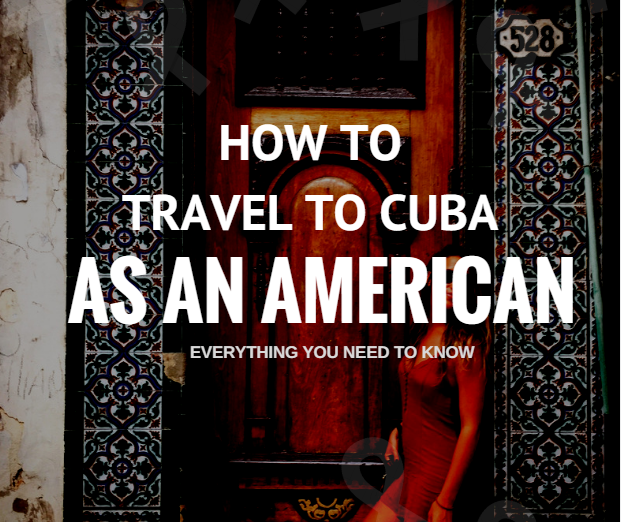 Ever since Obama lifted the embargo on American travel to Cuba, Americans have been excited to get there, but also confused.
Even though the embargo was lifted, there are still a lot of weird restrictions, visa regulations, and issues with American travel to Cuba. So, I went ahead and booked a trip to figure it out, and here's what I learned (the hard way):
1.You will have to claim you are going for one of the "12 special categories"
Yes, when you book your plane ticket, it will ask you to confirm that you are going to Cuba for one of the 12 justified reasons to visit. These reasons are the following: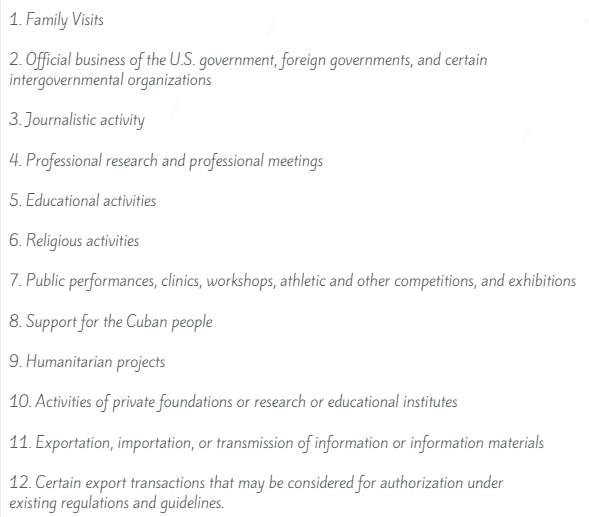 I went for journalism (because of this blog). However, if you think about it, journalism can be a lot of things. Think sending a paper into a newspaper or writing for a free online blog like BoredPanda. You know what is even more vague? Education. Whenever you travel, you are always educating yourself.
This isn't a loophole or breaking the rules, the United States wants you to go there to learn something and you will. Book a tour, take a salsa class, or sleep in a homestay with a Cuban family. There is no paperwork that needs to be filled out, just pick a reason why you're going and stick to it. In other words, it's not enforced.
2. The Visa
American travel to Cuba does require a Visa that you need to get ahead of time. I actually read in a few places about people buying them at the airport. One guy commented on this post that Americans can buy a Visa right at the airport (if you fly JetBlue its only $50 and done right at the ticket counter). I think this depends on what airline you are flying.
Once you book your flight, see if they recommend a service to use for the Visa (you can ask if they can sell you one at the counter as well). I booked through Frontier, who recommended this Visa service.  It was quick and easy and costed $85.  I ordered with regular shipping and it came within a few days. The Visa is simply a piece of paper where you fill out your name, flight number, and other information to show to the airport.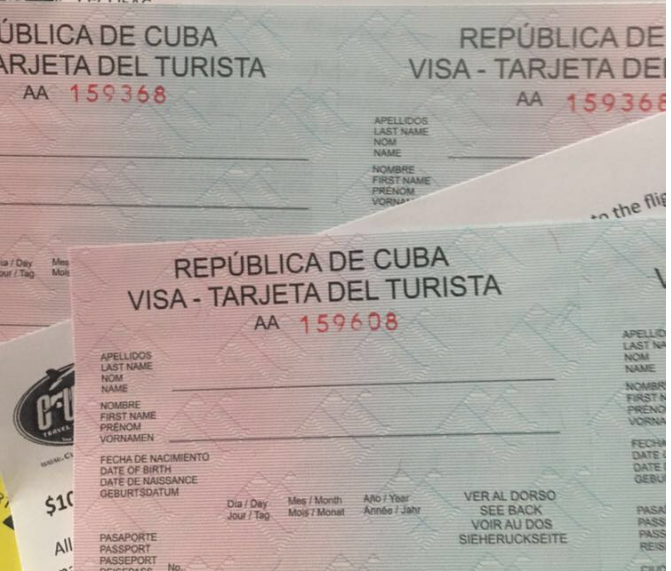 3. The Money Situation
This is the one that got me. I knew that it would be hard to get money out as an American in Cuba, but I didn't know it would be downright impossible. I tend to be really good at budgeting prior to a trip (booking cheap flights, accommodation, transportation), but during a trip things can go a little awry. Like a lot of people, I work for a reason. I want to be able to splurge on a nice dinner, a few cocktails, or some other insane activities once in a while. Hell, maybe even more than once.
Anyway, when you travel to Cuba as an American, you need to take all the money you plan on spending… because you can't use American credit cards or debit cards in Cuba. At all. And you can't do wire transfers either.. unless you want to transfer that money to a Cuban stranger who you suddenly trust with your bank account. 
So, figure out what you will be spending in Cuba, and add a lot more onto that. There's always expenses that are unplanned, like taxis, last minute excursions, and the few extra drinks that we didn't plan on.
And if you run out, you will just have to have someone fly to Cuba to give you money, or sell some of your stuff. These are all ideas that were running through my head when it happened to me.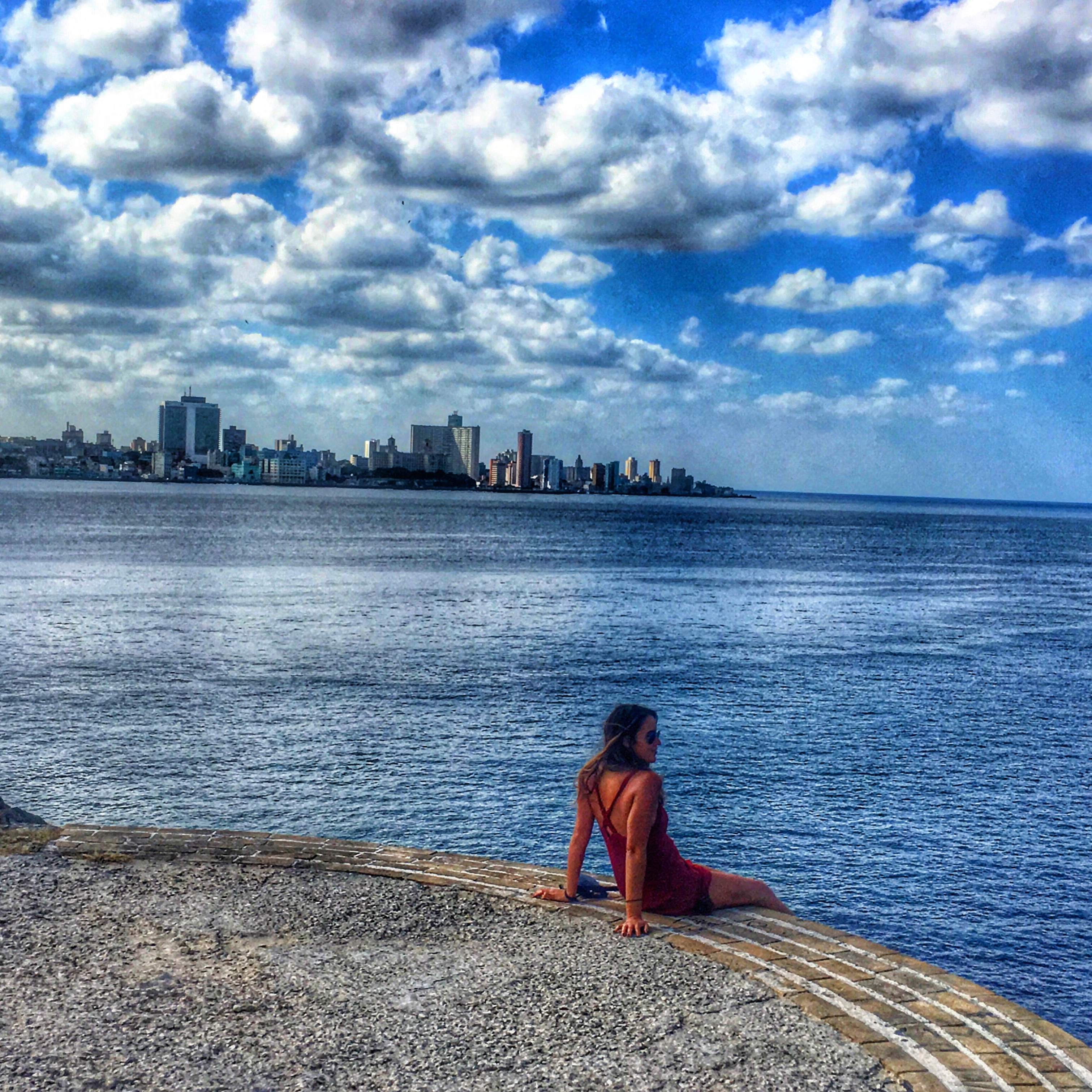 4. The WiFi Situation
The WiFi situation…. isn't ideal. My advice is to plan most of what you are going to do in Cuba before your trip. I am one to "wing things", but Cuba isn't the place to do it, because every time you use WiFi you have to pay for it. Kiosks sell ETECSA prepaid wifi cards for 2-3 Pesos/hour, but larger hotels and restaurants can charge up to 10/hour.  The WiFi cards list a username and password for wifi networks, at major hotels or public parks. With no chance of taking out any more American money, you don't want to be spending a lot of it on WiFi.
Oh… and if you plan on buying a cell phone plan for Cuba, be very careful. I bought one before leaving and guess what? Cuba wasn't included…
5. Is It Safe?
My dad flipped his lid when he heard about me traveling to Cuba. It probably had something to do with the Cold War, the Cuban Missile Crisis, and Cuba being full of communists.  Cuba is safer than America. All of the people were extremely nice and happy to see us. They seem to like Americans, and tourists in general.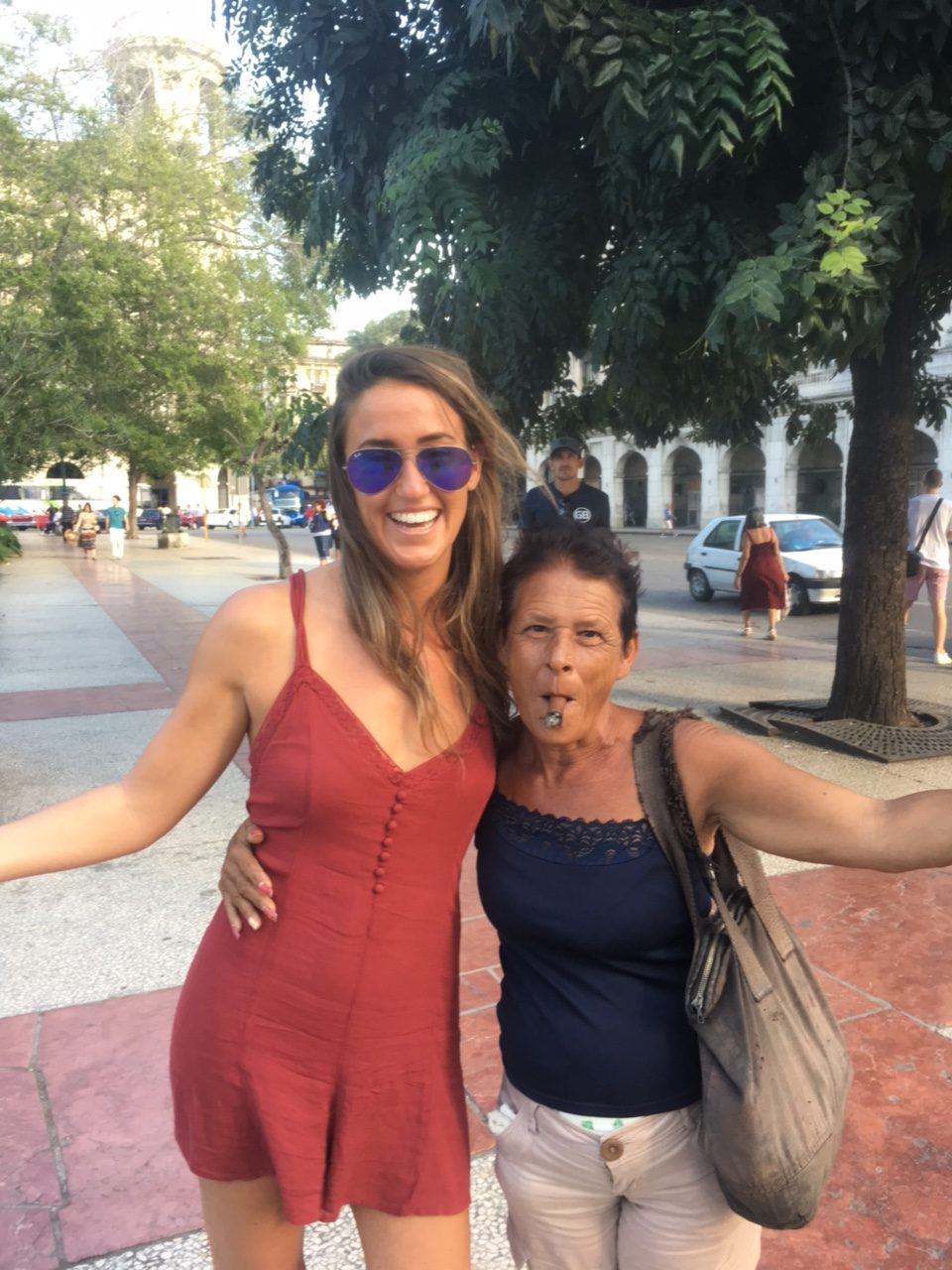 6. The Language Barrier
It's pretty strong. I mean, sure you can get by with pointing at things and guessing, but it's not easy. It definitely helps to know some Spanish. If you don't know any, make sure to at least know numbers so you can understand what people are charging you. Hello, thank you and goodbye are always good to learn as well.
7. Travel Insurance
Cuba supposedly requires all tourists to have travel medical insurance before visiting. I didn't purchase any insurance, and no one asked me about it, so I'm not sure if this is still enforced. I've hear of some people being forced to provide proof of their insurance or buying insurance at the airport if they don't have it. The cost is around $10/day.
8. Currency Exchange
When you exchange money as a tourist, you'll receive CUC (The Cuban Convertible Peso). The exchange rate is the easiest yet, with 1 dollar equal to 1 CUC.
Although you can exchange US dollars for CUC, I wouldn't recommend it. There is a higher fee for this service. It's cheaper to exchange Euros, Canadian Dollars, British Pounds, or Mexican Pesos for CUC instead. Some banks can give you currency before a trip (free of charge), so call your bank and try to pick up some Euros beforehand.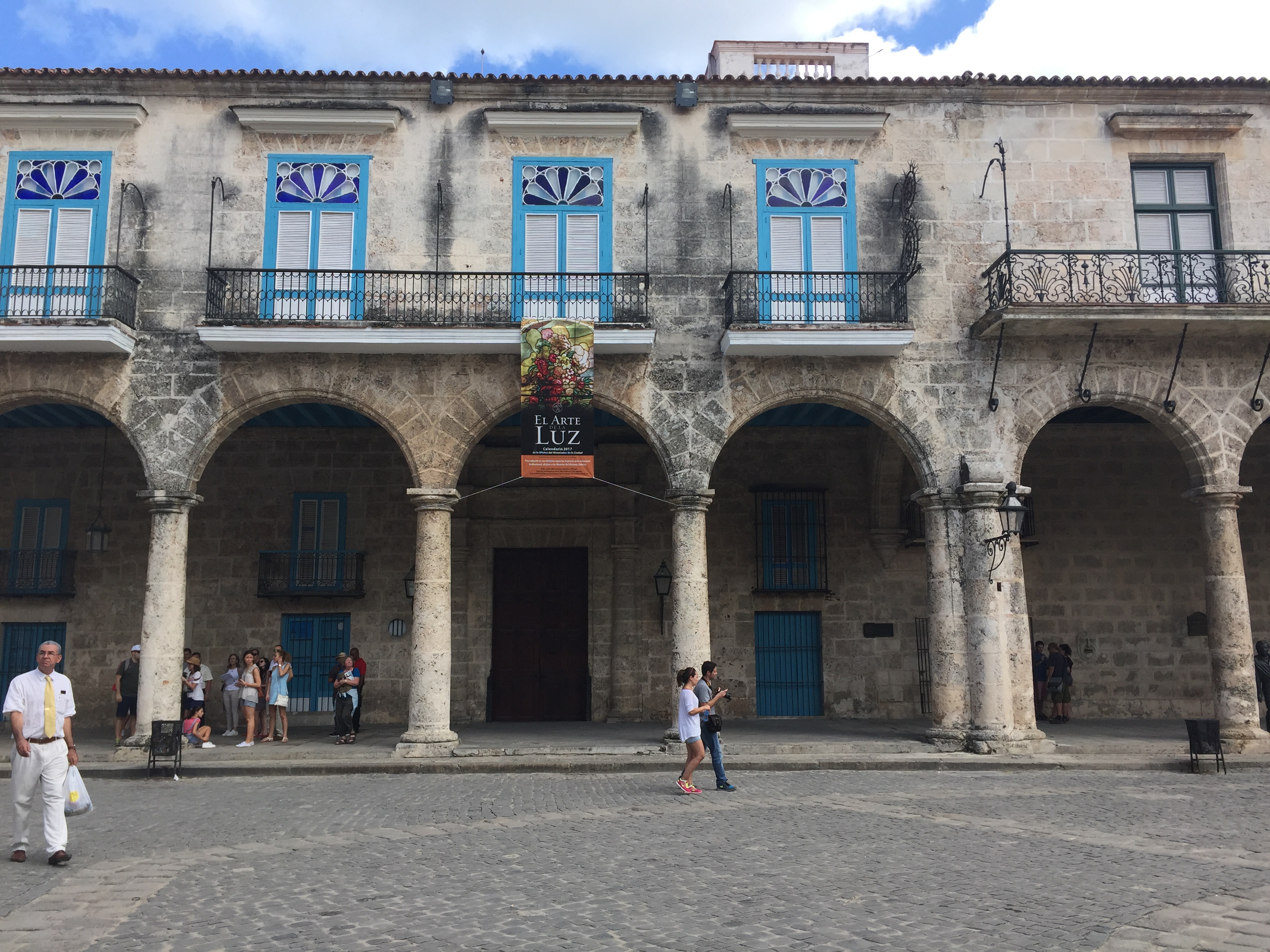 8. Where to Stay
I usually stay at hostels or Airbnbs on my trips. In Cuba, you can chose in between Airbnb's, Homestays and Hotels. All of the Airbnb's I stayed in were cheaper and infinitely nicer than the hotels. However, you can't book Airbnb's while in Cuba (I'm not sure why this is). So if you plan on staying in Airbnb's, book them while you are in America. This will also help you save money since you can put them on your card instead of using your precious and limited cash.
Homestays and Casas Particulares are another option. They are like Airbnbs, but you will be staying with a Cuban family and some include breakfast. You can check out Homestays here: https://www.homestay.com/cuba  If you don't want to book online or vacancy is limited, you can also walk around and ask about availability while you are in Cuba. If one is booked, the owner will usually help you find another nearby.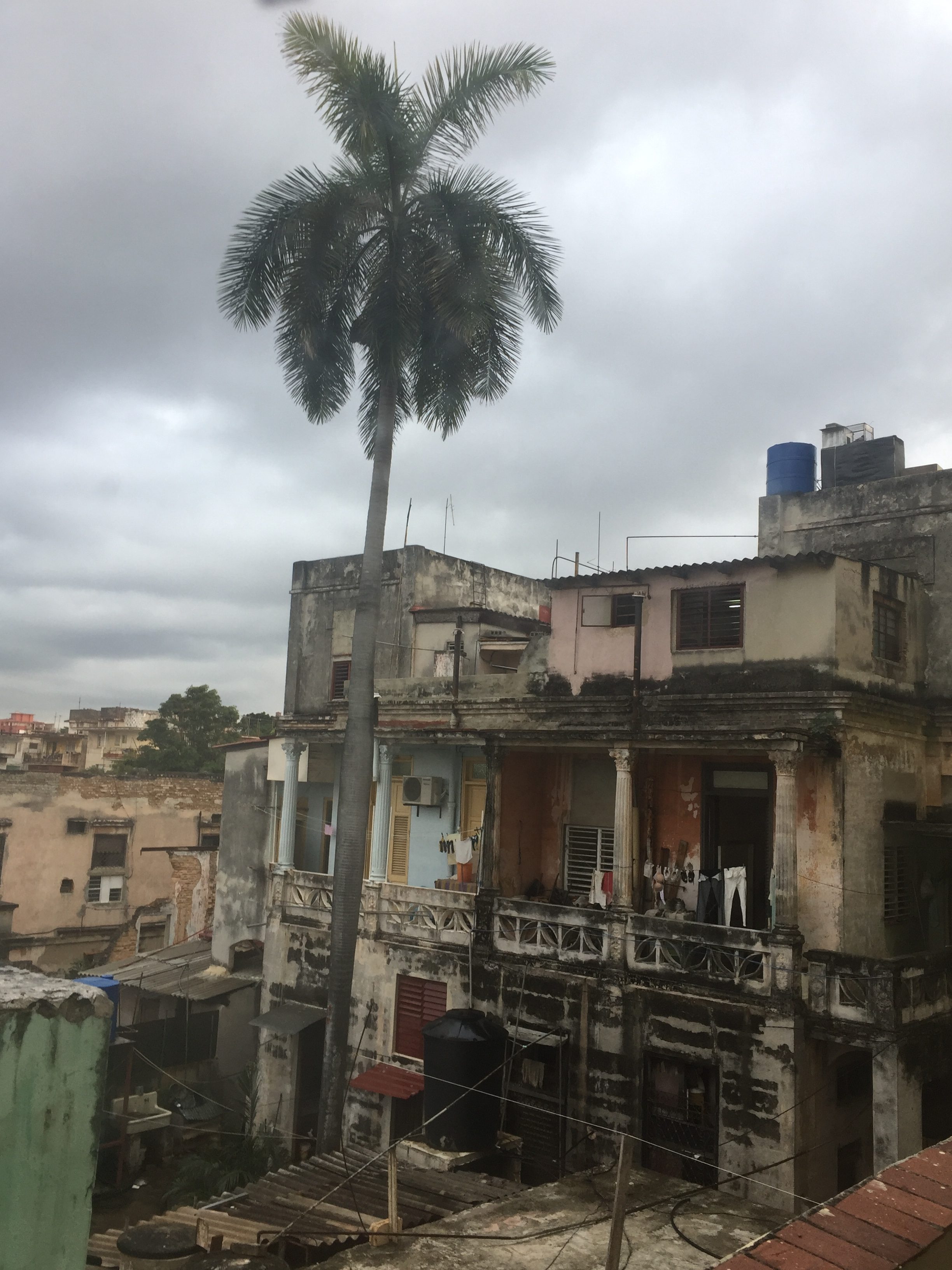 9. Transportation
I made the mistake of assuming that Cuba wasn't a bargaining culture. I was wrong. Make sure to bargain with the cabs! In Havana, hailing a vintage taxi for a short ride should cost you between 8 and 10 pesos. Renting one for a longer 2-3 hour trip can be around 60 -70.
You can also rent a car and drive on your own, but it's not cheap or easy. You need to book things early, as there are few rental cars and they get booked up quick. You can book cars online through sites like CubaJunky.
There is also a bus option for tourists called Viazul. Tickets are cheaper but popular routes sell out fast.

10. The Tourism Influx
I can't stress how much you should book things ahead of time. I was in Cuba right after New Years, which may be a popular season, but regardless a lot of things were booked. Tours were booked, almost all hotels were booked, cars were booked. If you will be visiting Cuba for a short amount of time, make sure to book things early to make sure you can complete your itinerary. Since American travel to Cuba has recently become legal, it is a really popular destination right now.
11. Places to See
Havana: Havana is the capital of Cuba and often gets mixed reviews. I found Havana fascinating, narrow winding streets lit up with both  modern outdoor cafes and crumbling buildings. There's so much history and culture in Havana, it's hard to ignore. Highlights include Cathedral Havana, Castillo de Morro, Floridita, tons of nightlife and the Malecón.
Trinidad:  The Old Town is a UNESCO heritage site, only accessible on foot or horseback. Narrow cobble stone streets and brightly colord houses. Commonly called the most photogenic spot in Cuba. Highlights include Museo Romantico, Casa de la Musica, Holy Trinity Church, and Disco Ayalu.
Vinales: A tiny mountain side town where tobacco is grown. Highlights include tobacco fields, organic farms and a Cuban dance club.
Cienfuegos: Harbor side town with a European feel, full of art and history. Highlights include art galleries, Arch de Triumph, The Bahia de Jagua and Plaza de Armas.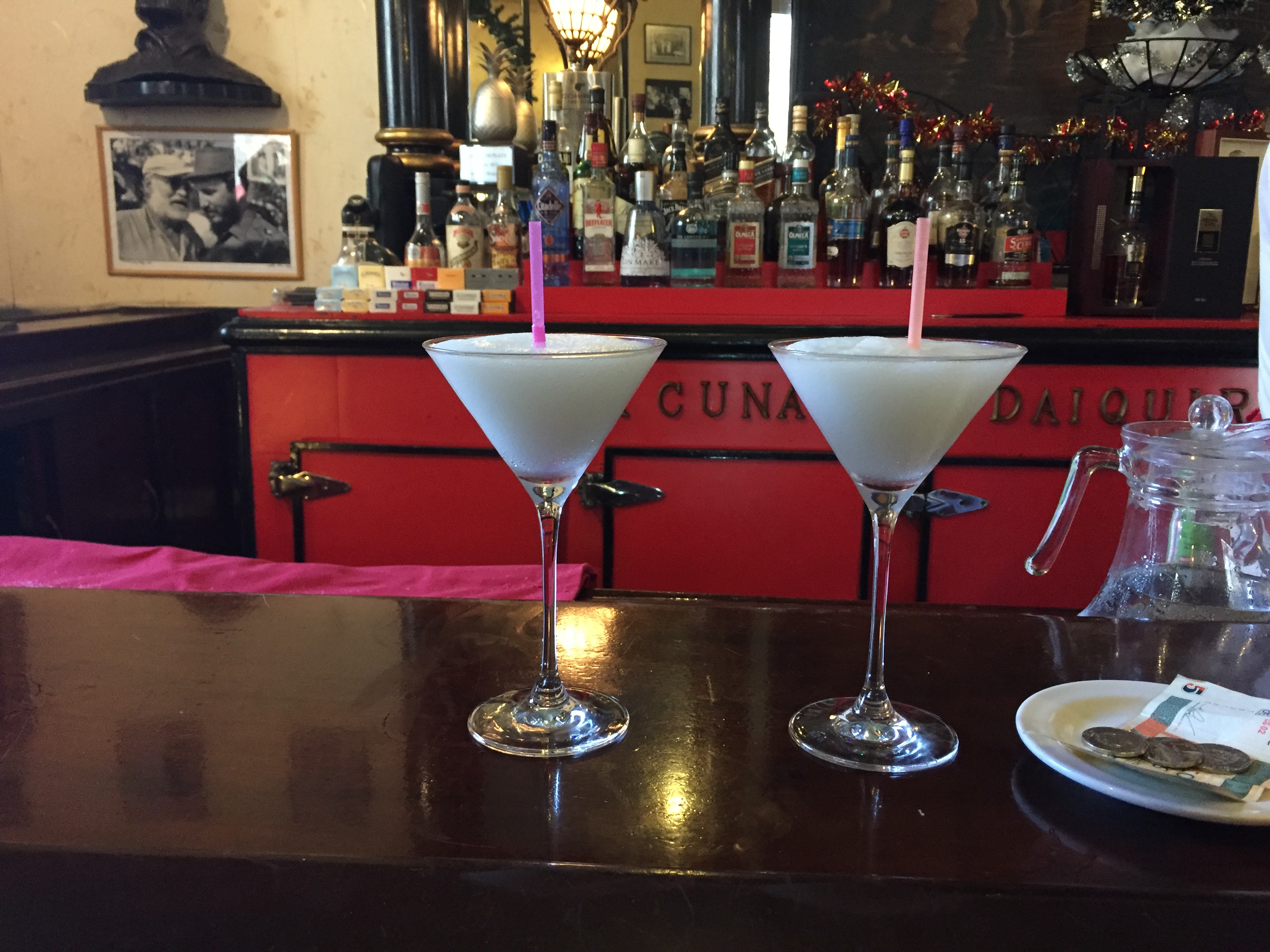 Have any questions about my post on American travel to Cuba? Feel free to ask away below!