Caminito Del Rey has been known in the past as the "world's most dangerous walkway", a well deserved nickname considering that there have been five deaths.
But recently, the deteriorating metal rails and holy concrete walkways that once made up Caminito Del Rey have been replaced by a much more manageable (and probably less fun) wooden pathway. Keep in mind, the hike does still cling to the side of a 656 foot gorge, so it may still be difficult for those of you afraid of heights.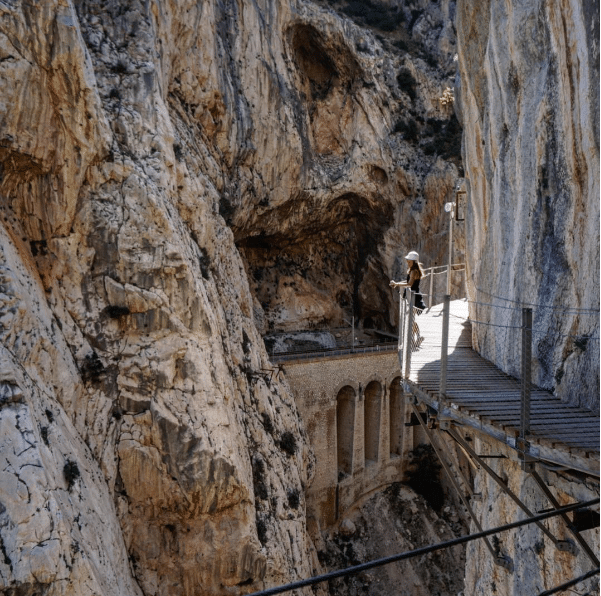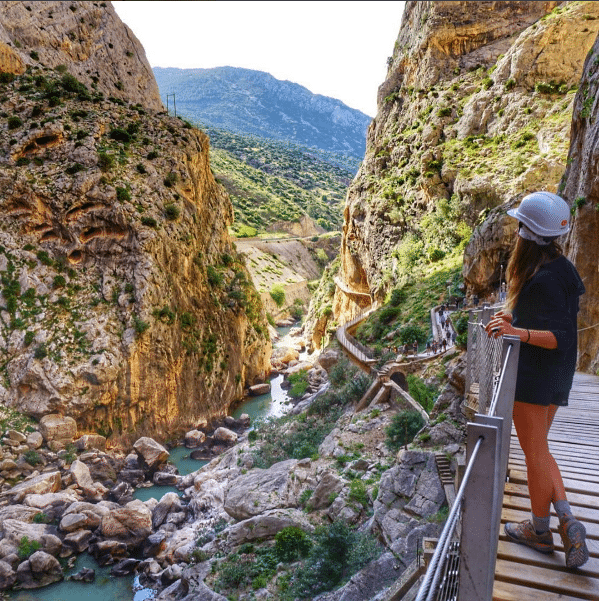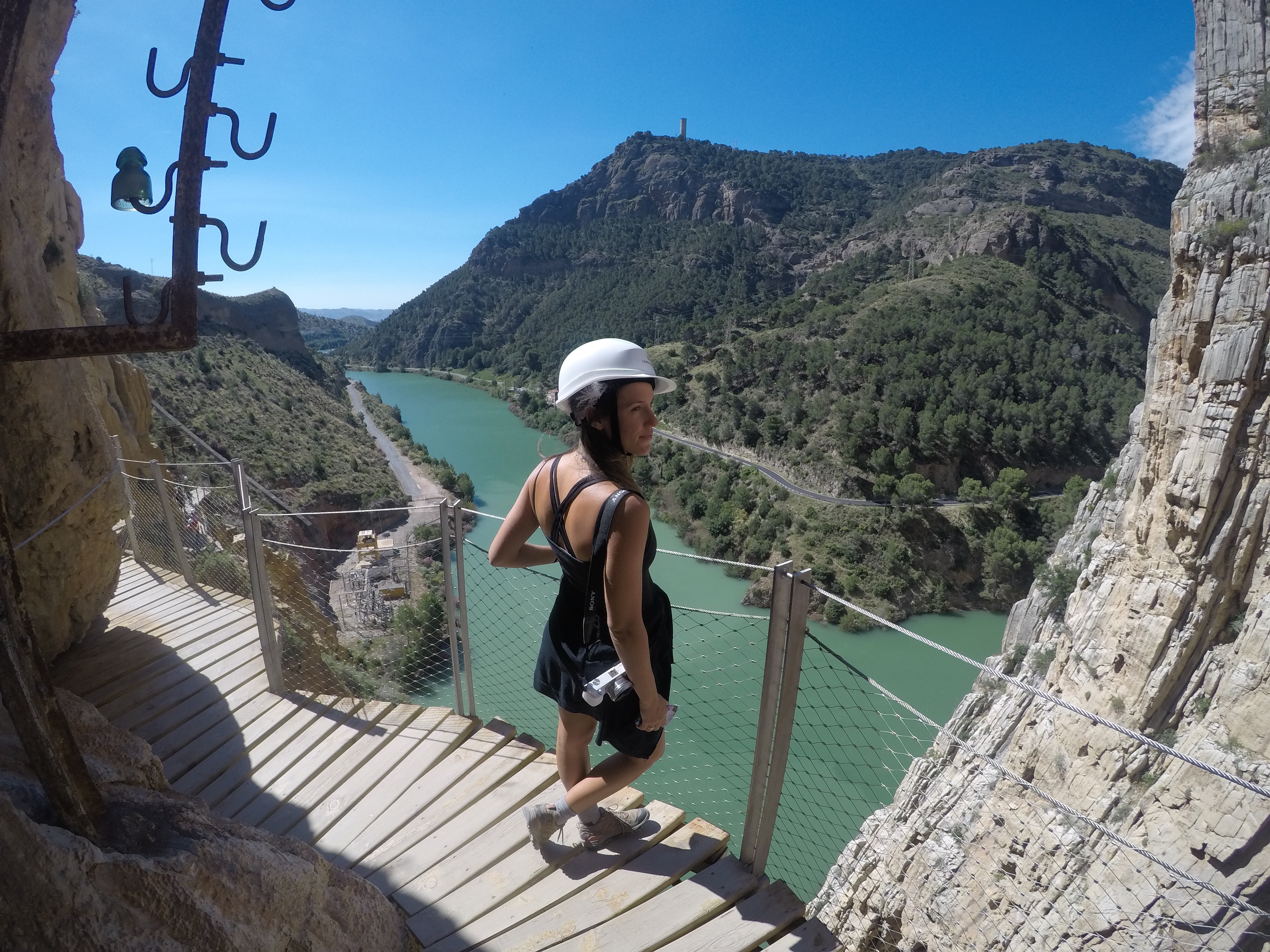 How do you sign up? 
You can choose a time and date to sign up for the hike ahead of time on Caminito Del Rey's website. The cost is 10 Euro per person.
What to Bring
Selfie sticks and drones are not allowed on the trail, but you can bring a small backpack with some water and most importantly your camera. The path is mostly wooden planks so hiking shoes aren't required. Don't worry, they'll give you that stupid helmet to wear, you don't need to bring your own.
Where is it?
Caminito del Rey runs along a narrow gorge in El Chorro, near Ardales in the province of Málaga, Spain. 
How to get there
You can drive and park at northern entrance in Ardales  or at the southern one at El Chorro. I parked at the Ardales lot (near Kiosko Restaurant restaurant). If you go the same way, you will have to  walk to the left of the parking lot and through a narrow tunnel. It takes about 25-30 minutes to walk from the car to the start of the hike.  I recommend parking near Kiosko like I did, as I believe this is currently the quickest route.
The Route
The total length of the route is 7.7 km.  Caminito del Rey isn't a loop, it's linear. Therefore, once you are done the hike, you will have to walk back or take a bus back to where you parked your car. The bus is ~1-2 euros, so make sure to bring cash with you on the hike.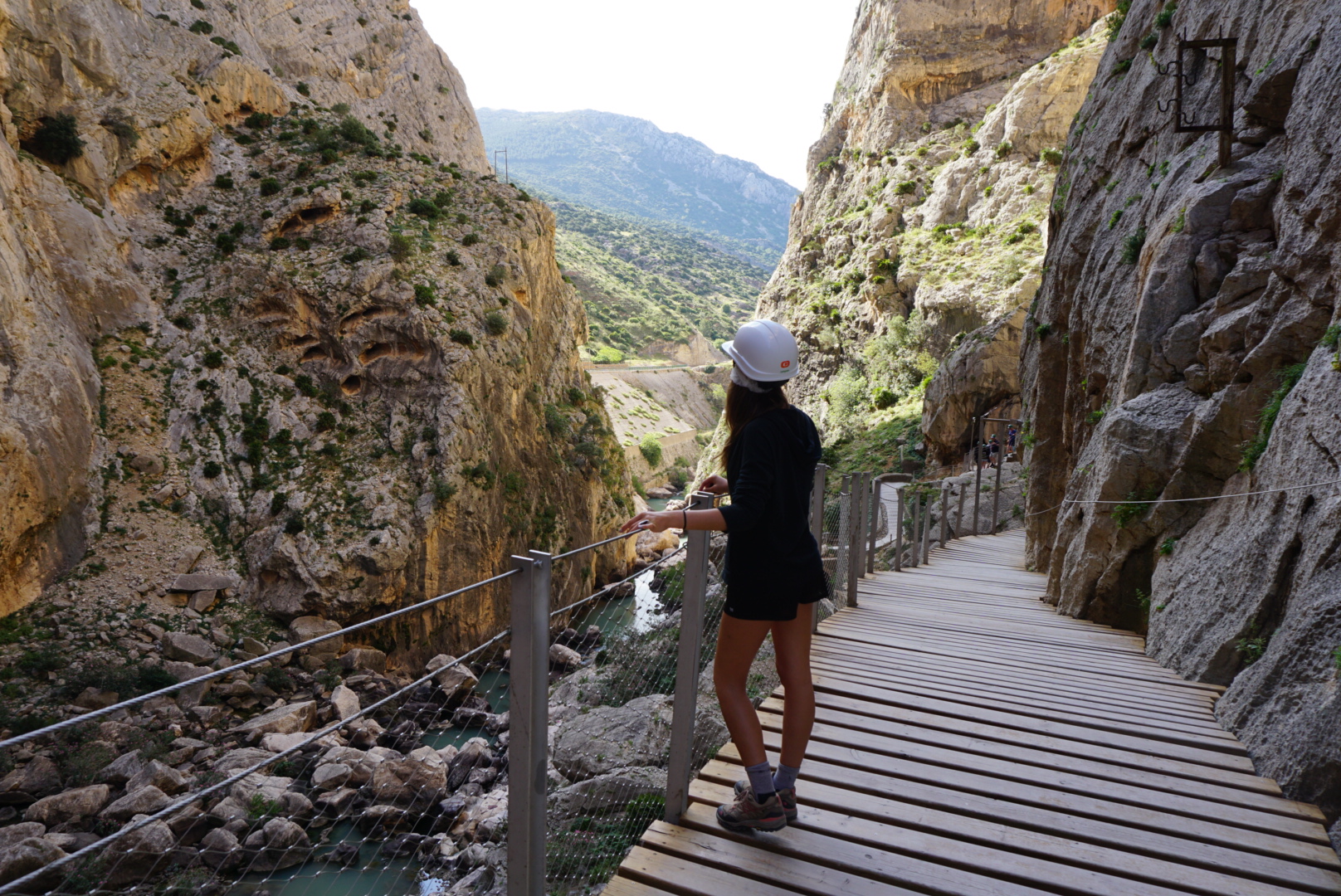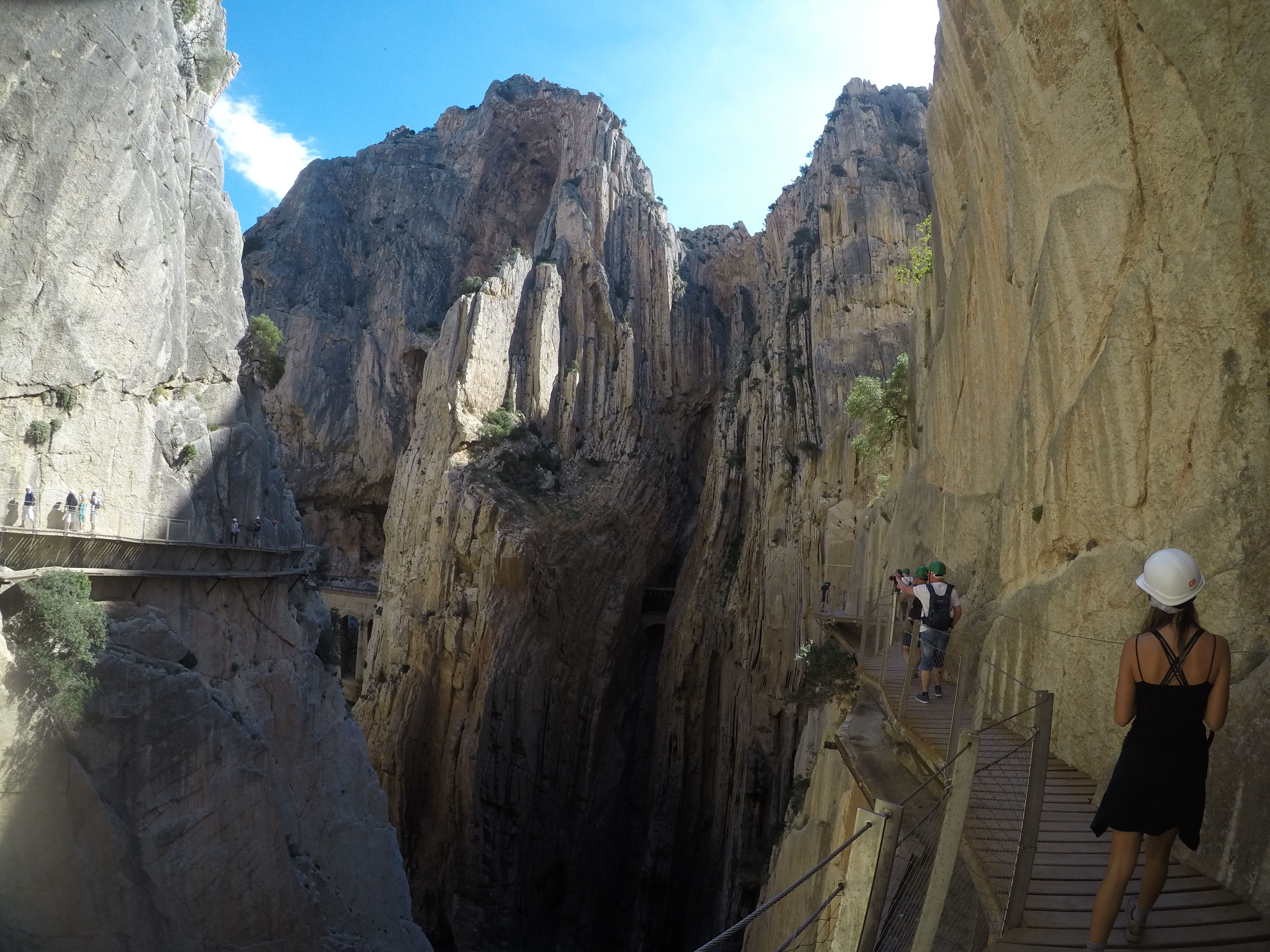 Although the Caminito del Rey hike was a little more crowded and a little less dangerous than I expected, I would still recommend experiencing it during your next trip to Spain. The views you can get on this hike are worth the 10 euro alone, not to mention you get to wear a dorky helmet and cross this bridge at the end:
Oh and check out my video on the Caminito del Rey for a closer look at my experience!
Have any questions about the Caminito del Rey?  Feel free to comment below!