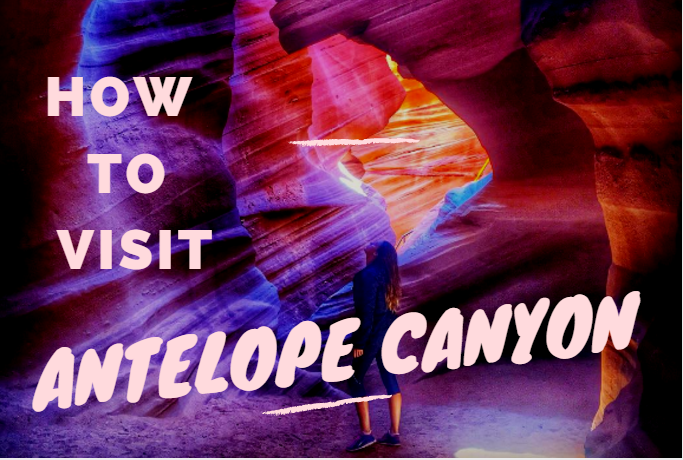 Chances are, you've seen a million pictures of Antelope Canyon while scrolling through your Instagram feed. It's one of the most photographed places in the United States, but also a place that people don't know a lot about. So, if you're trying to figure out how to visit Antelope Canyon yourself, here's the deets:
Where is it?
Antelope Canyon is located near Page, Arizona, on the land of the Navajo Indian Reservation.
How much is it?
Upper Antelope Canyon: $32-$40 entrance fee
Lower Antelope:  $20 entrance fee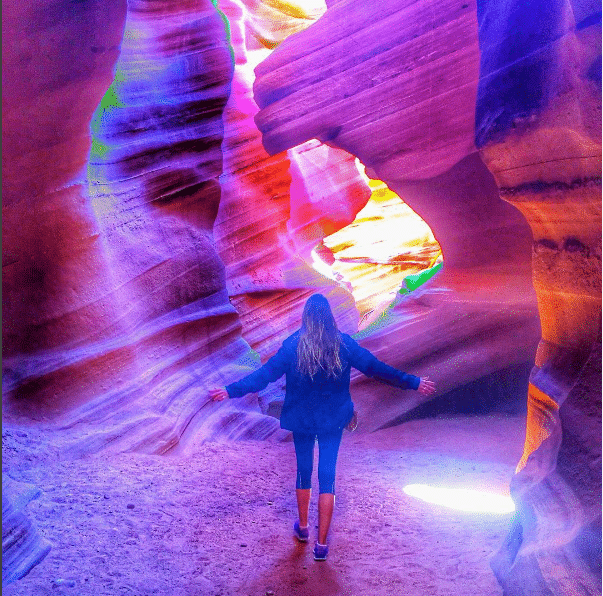 What's the difference between Lower and Upper Antelope Canyon?
Upper and Lower Antelope Canyon are a drive apart and you will have to book the trips separately.
Lower Antelope Canyon: Less populated and cheaper. Completely underground. Tighter walls. Requires climbing up stairways.
Upper Antelope Canyon: More traffic. More expensive. Wider walkways. Ground level. Upper Antelope Canyon is the spot with the more dramatic light beams ( if you're a photographer).
How to Book
Two companies I know of are Antelope Canyon Navajo Tours and Kens Tours (and yes you have to go with a tour guide). You can book your permit online or in person. These companies are right next to each other, so if one doesn't have availability, it is easy to check out the other tour company. I went with Navajo tours and our tour guide was amazing. She had a ton of great ideas for pictures (I can honestly say mine wouldn't have turned out the same without having her as a guide).
When to Visit
You are required to take a tour, so check the times of the tours ahead of time. I arrived just in time and caught the last tour (I believe it was around 4pm). If you want to get the best picture of the light beams, usually the time between 10am-12pm is the best. If you call the tour company, the tour guide should know what time is best for the season. Make sure to also check the weather when you are visiting, there was a bad flash flood in Lower Antelope Canyon in '97 (where 11 tourists were killed!)
Have any questions about my post on how to visit Antelope Canyon? Feel free to comment below!
Media Credits: Upper Canyon 1, Upper Canyon 2