If you would have told me a few years ago that I would be hiking through several feet of snow in the Dolomites solo, I probably wouldn't have believed you.
I first heard of South Tyrol Italy while reading through a post of one of my favorite travel bloggers.  The landscape was breathtakingly beautiful: bright green rolling hills and the tops of the Dolomites peaking out from mounds of snow.. their jagged peaks unlike any mountain I had ever seen.
I quickly became obsessed with the quiet towns of South Tyrol through online searches and social media. I decided to head there.. alone. For one, I wasn't sure if anyone would be willing to come along with me and secondly, it looked like the perfect small town to relax and reflect upon my past year.
So, after hiking through Zermatt with my best friends, I took off on a 5 hour drive to South Tyrol. Once I arrived, I checked into my Bed & Breakfast in Val Gardena, which had a balcony view of the very mountains I had come to climb.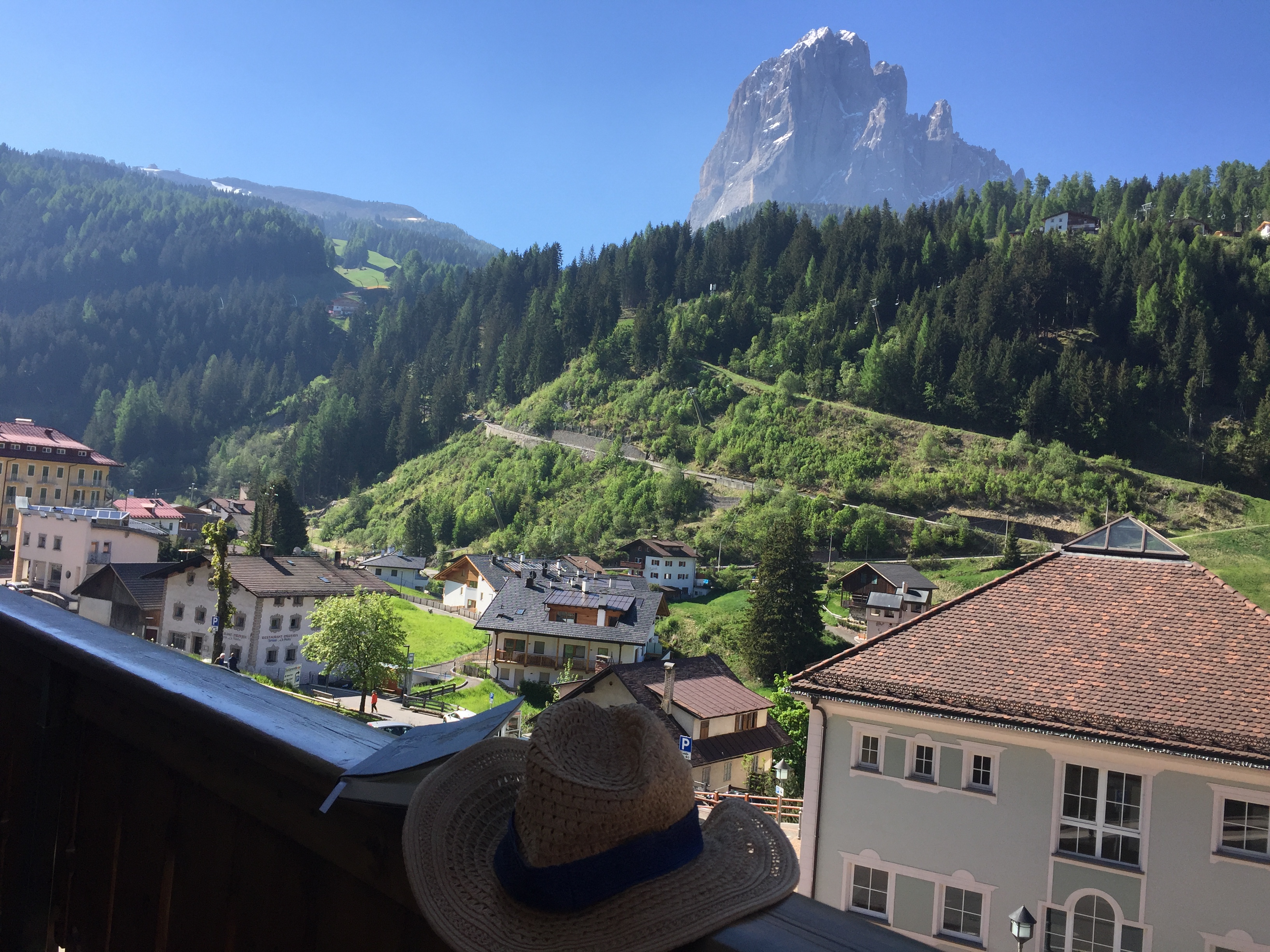 After checking in, I grabbed a pizza (duh I was in Italy), and sort of accidentally ended up on a date with an older Italian man (a story for another time).
The next morning I woke up early and headed out for the Gardena Pass. Gardena Pass is a high mountain pass that connects Val Gardena with Val Badia.  This windy mountain road gets busy with tourists, motorcyclists, and cyclists during the summer. Hikers visit the pass to access Dolomite mountains.
There are plenty of trails in Val Gardena, and some require taking a gondola as part of the route. I was interested in getting a workout, so Gondola's would not be a part of my plan. Instead, I drove through Gardena Pass until I found a trial head that looked interesting.
The hiking trails in South Tyrol that are marked by a red and white bars are more challenging routes, and comprise about 35% of all trails. I found A29, a pretty steep and rocky route that ended in about 4 feet of snow. Snow shoes would have definitely helped.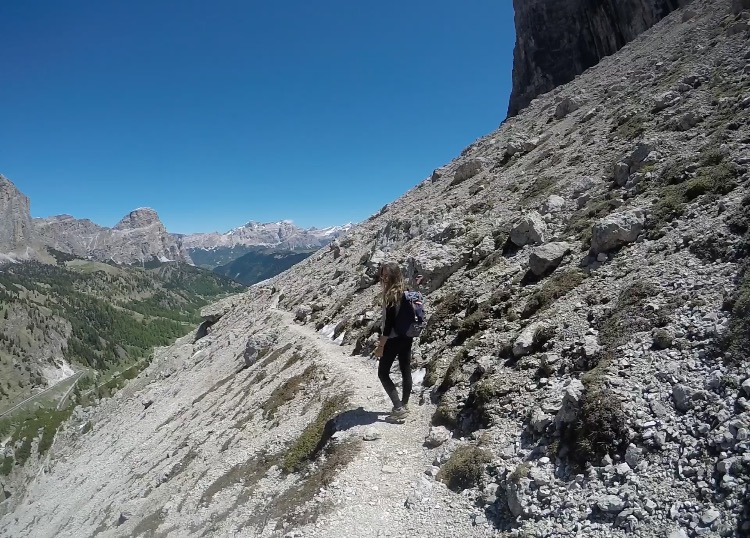 After forging through the snow (which you will be able to watch in my upcoming video), I finally reached the summit. I didn't really account for snow, so by this time I was pretty wet. If you plan on hiking the Dolomites in summer, remember that there may still be snow at the top. Also note that the families that run the Bed & Breakfasts aren't too happy when you have to dry just a few pieces of clothing. 🙁
I did see these two people below on the way up who warned me about the deep snow.. of course I didn't listen.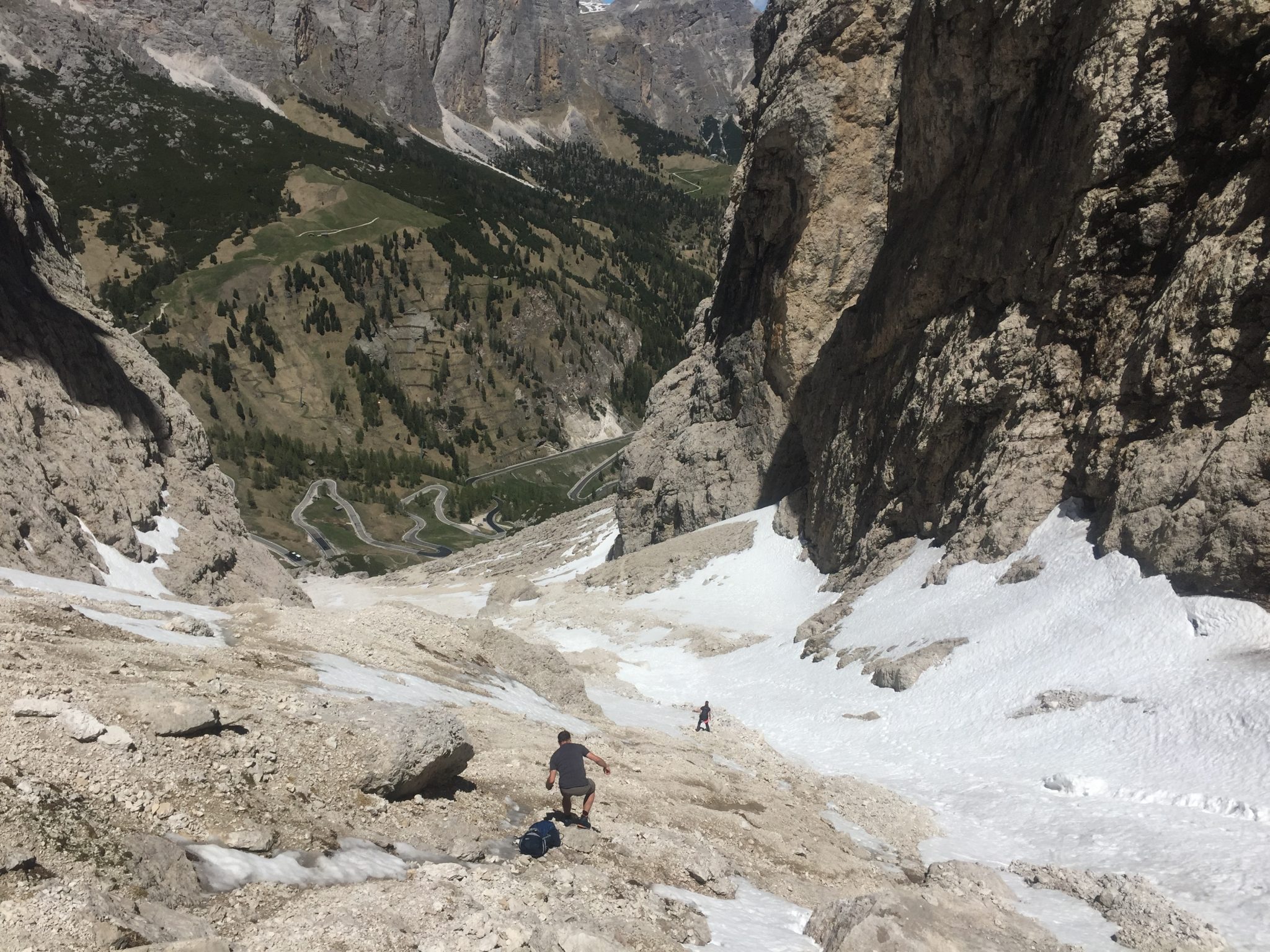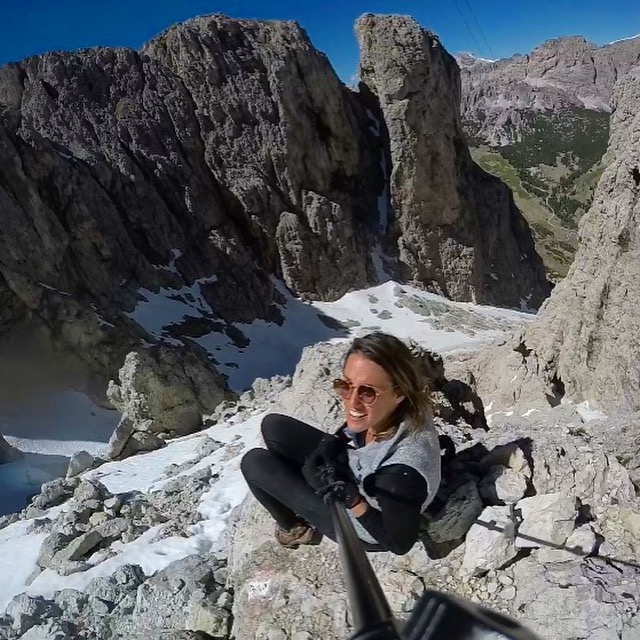 I worked up an appetite and headed to Ortisei village for dinner. Ortisei is a tiny charming town in the middle of the mountains. It's one of the most picturesque places in South Tyrol, with colorful architecture and winding alleys.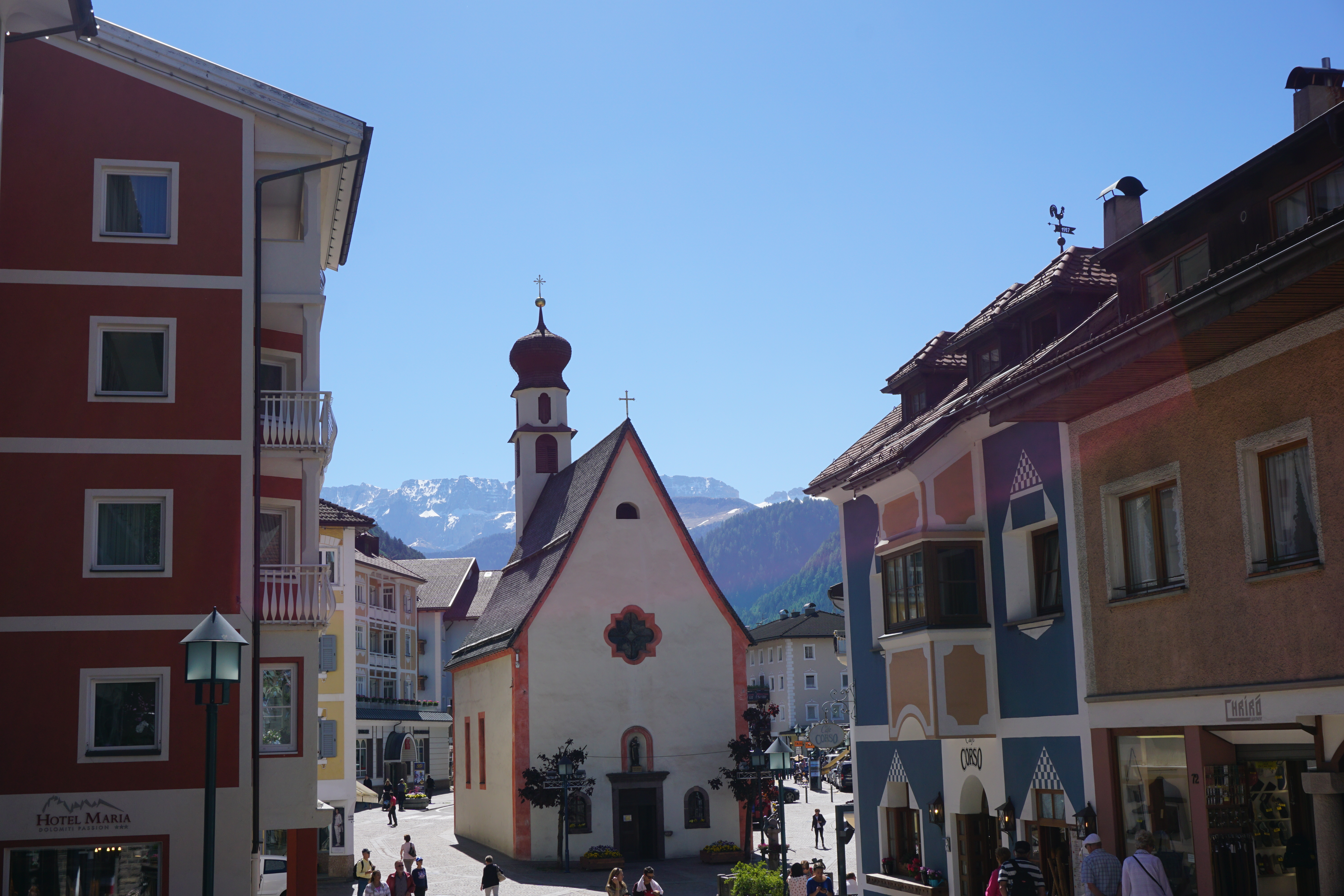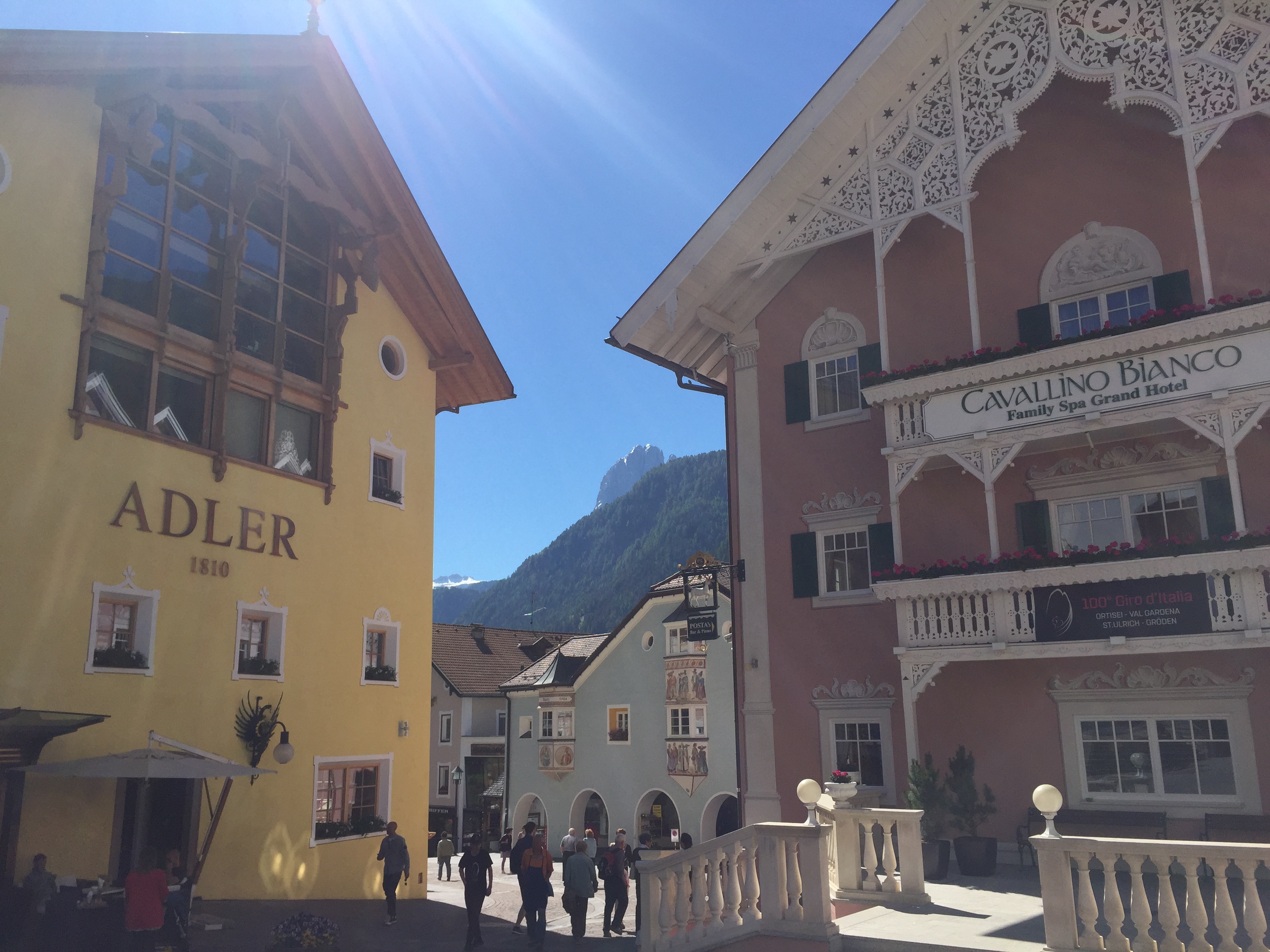 Before leaving South Tyrol, there was just one more stop on my list: Lake Braies. Although Lake Braies was a little more crowded than I would have liked, it was definitely one of the most scenic places I've ever been.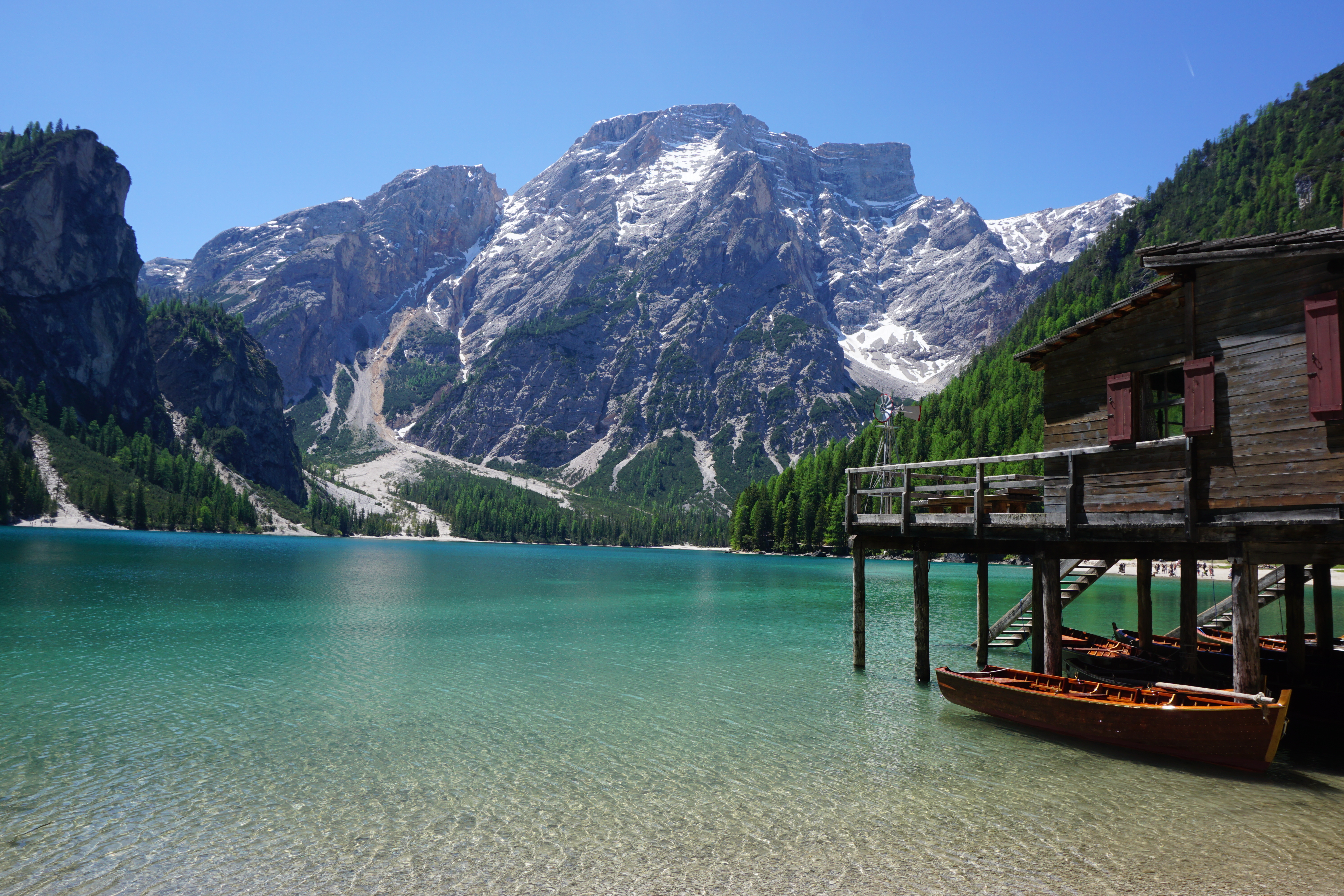 Have any questions on South Tyrol Italy? Feel free to comment below!