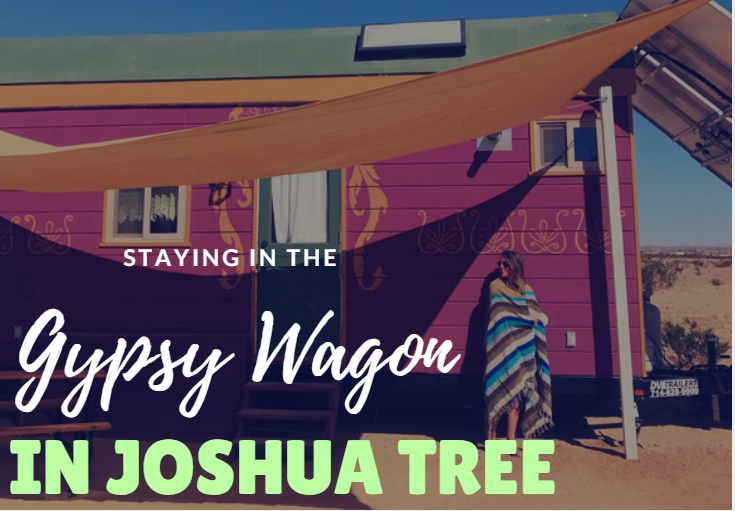 I was really up in the air on what I wanted to do for my 29th birthday (ugh 29 gross),until one of my friends told me to check out some of the Airbnb's in Joshua Tree. She's from the East Coast and had always wanted to visit. I have to admit that I wasn't sold over doing Joshua Tree at first. It was my birthday weekend: the weekend where you drink a ton because you're excused and you usually wake up with a lot of great stories by the time Sunday morning rolls around.
However, after looking up airbnbs like Britt suggested, I decided that Joshua Tree would be a great spot to hit mid weekend. It would be a relaxing place to visit after our trip to Rosarito, and a good opportunity to get weird in the desert with my best friends.
We settled on this Gypsy Wagon, a intricately decorated and solar powered tiny house around 10 minutes from Joshua Tree.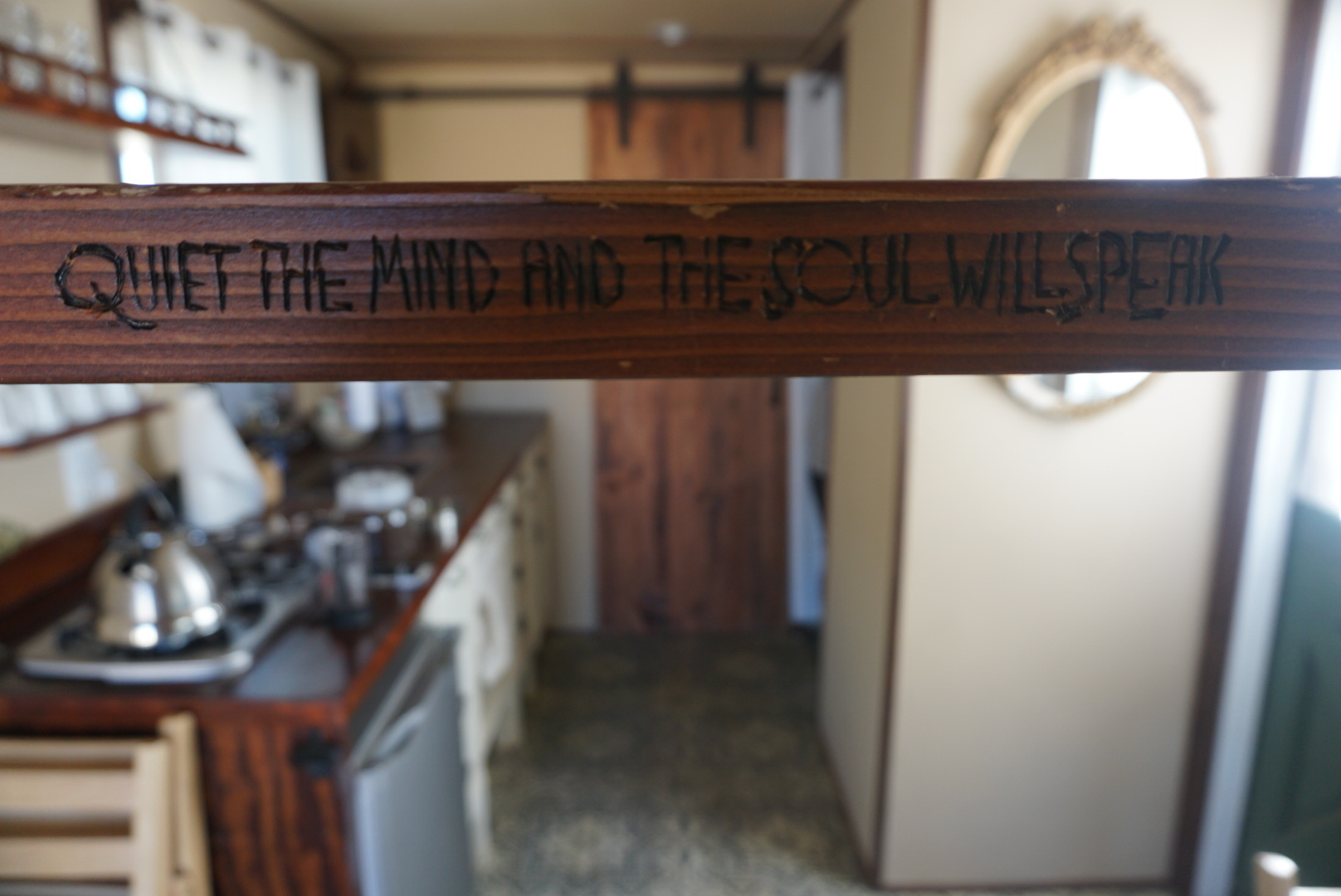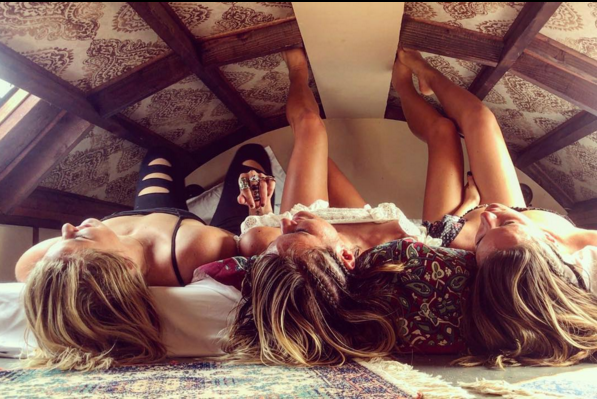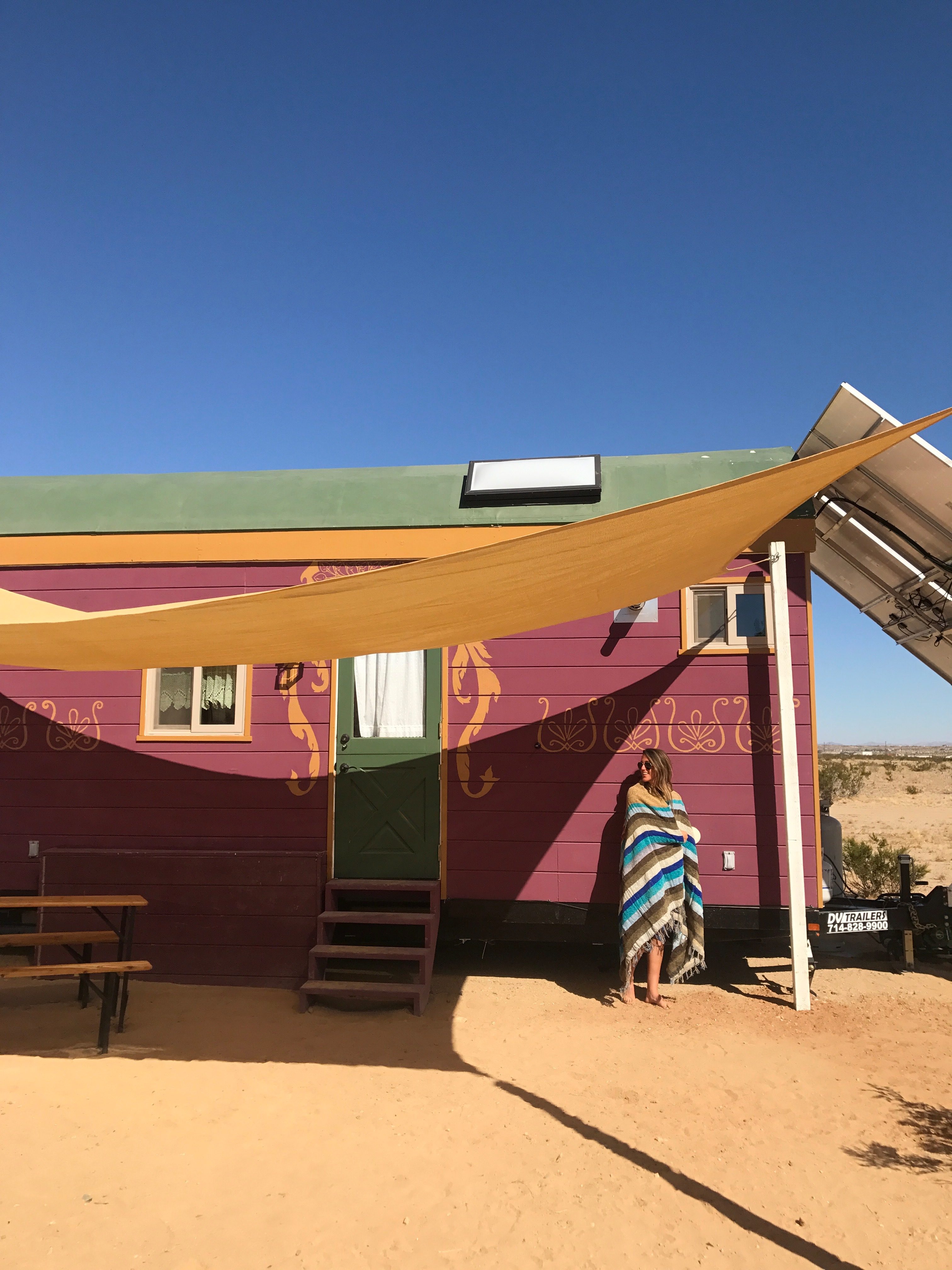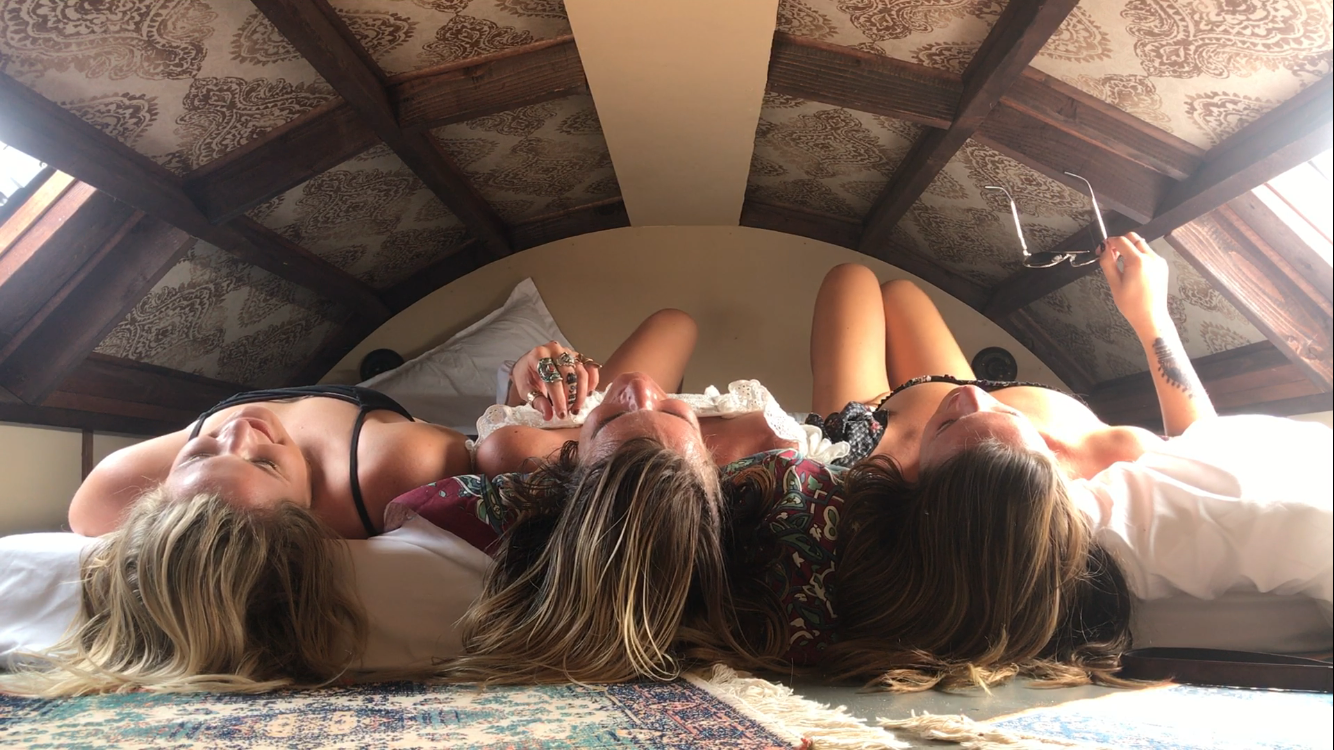 We arrived pretty late at night which actually turned out to be perfect, well except for the fact that the power wasn't working. We decided to make the best of the situation and sprawled a blanket outside on the desert floor and spent the night watching the stars.
The pictures we got from the Gypsy Wagon were worth our stay alone, and it really made our trip to Joshua Tree special. I completely understand why J Tree has been a place for writers, musicians, and artists to go to be inspired and I hope to be returning soon!
Check out the gypsy wagon and other cool Airbnb's here (and get $40 off your first trip by using my link).
Have any questions about our stay in the Gypsy Wagon?  Feel free to comment below!