Barcelona – an art inspiring Mediterranean city known for it's colorful streets, top of the line tapas and twenty four hour party scene.
I put together a list of the top things to do in Barcelona during my short visit this May. If you're only visiting Barcelona for a few days, these are the things I recommend fitting into your schedule:
1. Dive Face First into Tapas
There are plenty of places to get tapas in Barcelona, but I highly recommend squeezing into a bar seat at Vaso del Oro. Vaso del Oro is a craft beer bar, which is less typical than most of the tapas restaurants serving wine. Their tapas are widely known as some of the best, and if you don't go, you're missing out on the most delicious Pate you'll ever experience.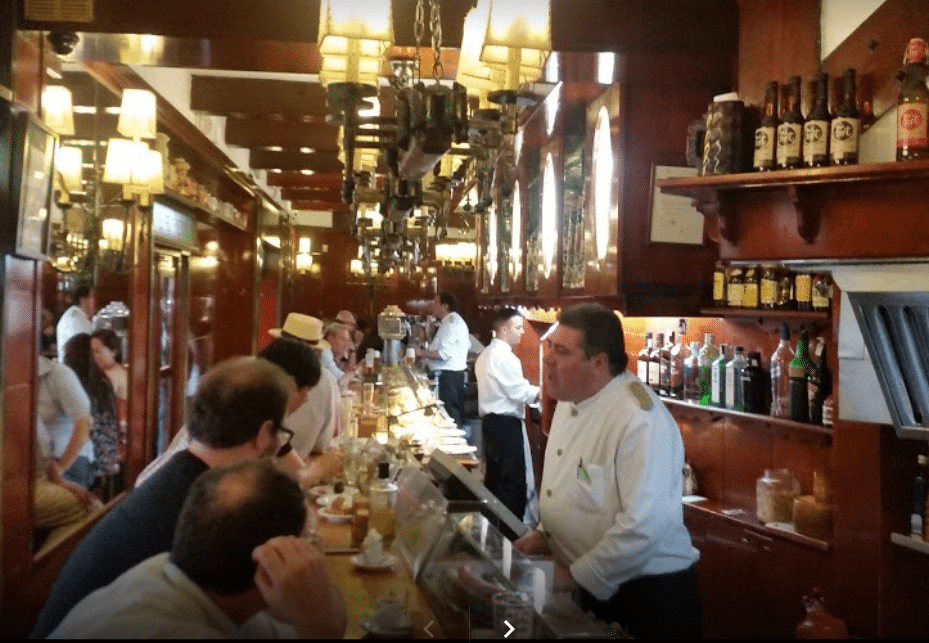 2. Find the Best View of Barcelona at Park Guell
Not only does Park Guell offer some of the best views of Barcelona, but it's artsy atmosphere and tiled decor make for some pretty awesome photos. The Park is made up of colorful roads and walks, decorative steps, and a mosaic filled plaza, all designed by Gaudi. Go early in the morning to avoid the crowds and save money by booking tickets online.
3. Take a Look at Sagrada Familia
Stop by Sagrada Familia to see the most famous building in Spain still being built (the construction has been ongoing for 130 years).  It's one of the most interesting looking buildings in the world, also designed by Gaudi.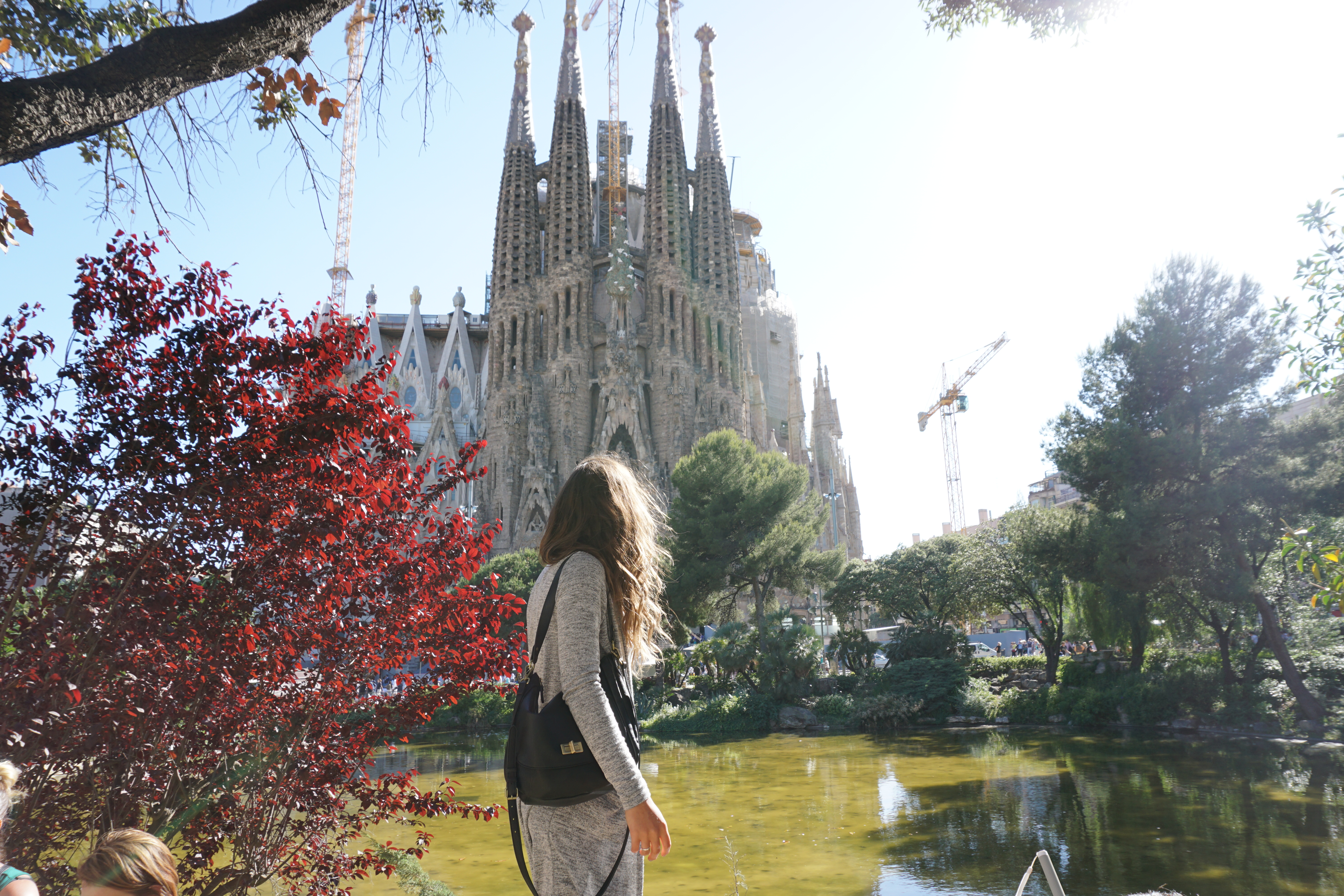 4. Casa Batllo
Casa Batllo is another one of Barcelona's famous buildings, and I'm sure you can guess who it was designed by. The house is covered in sculpted stone, colorful mosaics, and broken ceramic tiles. Batllo became a UNESCO World Heritage site, and opened it's doors for people to peruse all 5 floors.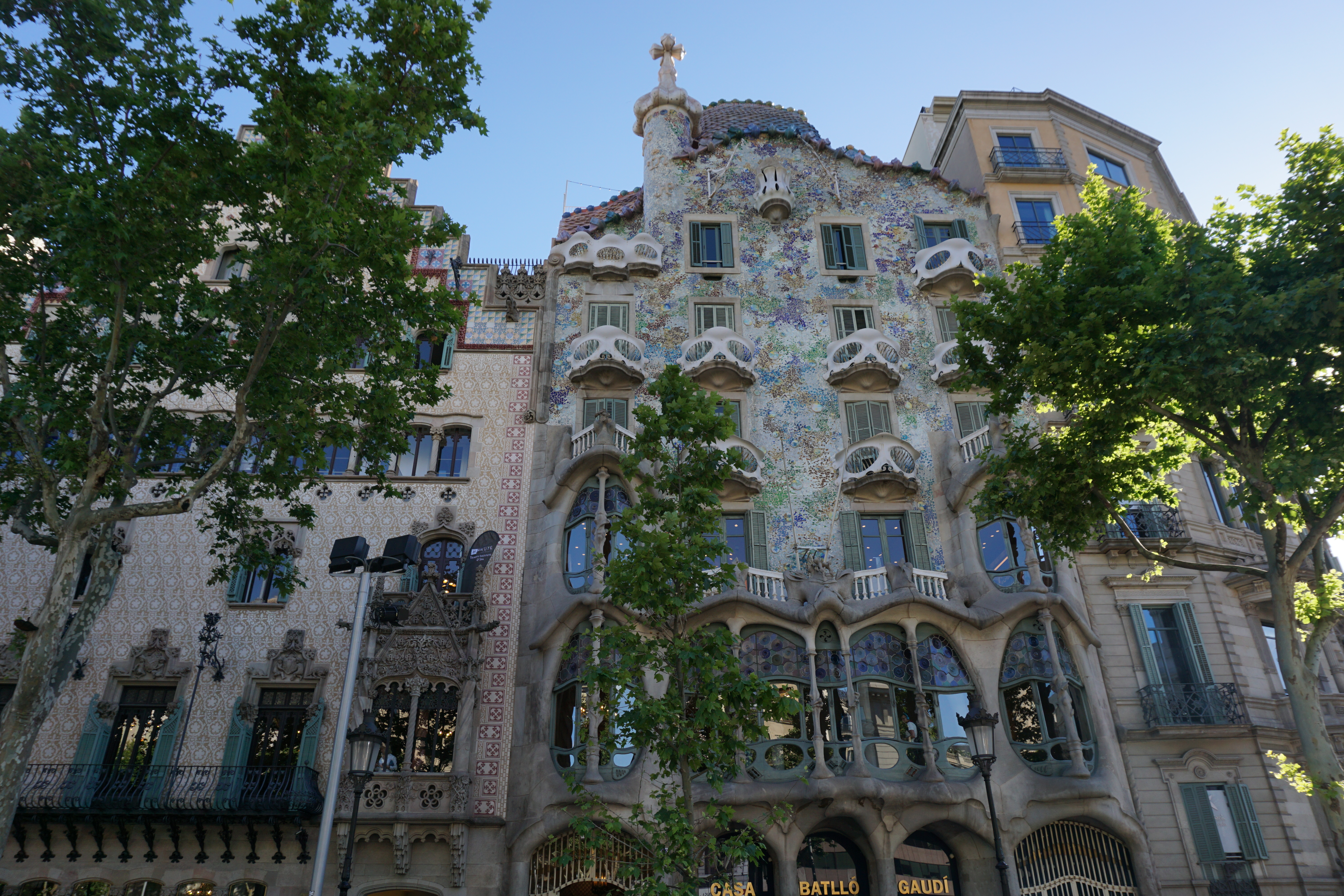 5. Take a Stroll Down Las Ramblas
Join the crowds at Las Ramblas for a sensory overload along Barcelona's most famous street. Lined with souvenir stands, artists, living statues, and flower stalls, Las Ramblas is one place you are destined to end up in.
6. Splurge on Fresh Seafood
Seeing that Barcelona is perfectly located on the coast, there is no shortage of great seafood restaurants in town. Monkfish, prawns, sea bass, hake, and cod rule most of the menus in Barcelona. During my last visit, I stumbled upon Restaurant Barceloneta located inside of a boat at Port Vell. Although expensive, the food and the views couldn't have been better.
Other recommended seafood restaurants: Els Pescadors, El Suquet de l'Almirall, La Gambeta
7. Get Drunk in the Gothic Quarter
Going to Barcelona without grabbing a few (or more) cocktails in the labyrinth like alleyways of the Gothic Quarter would be a shame. From small, dark, and hidden bars like Milk to large famous clubs like Jamboree, you'll have a pretty packed night.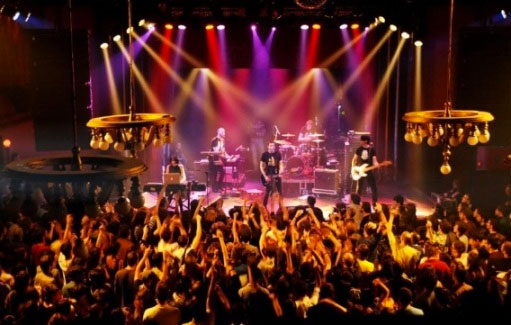 8. Soak Up Some Rays at the Beach
Enjoy a 1 Euro beer or a coconut to snack on from one of the many vendors at the beach. You can even opt for an on the spot massage. Tops are optional, so feel free to let loose and go sans tan lines.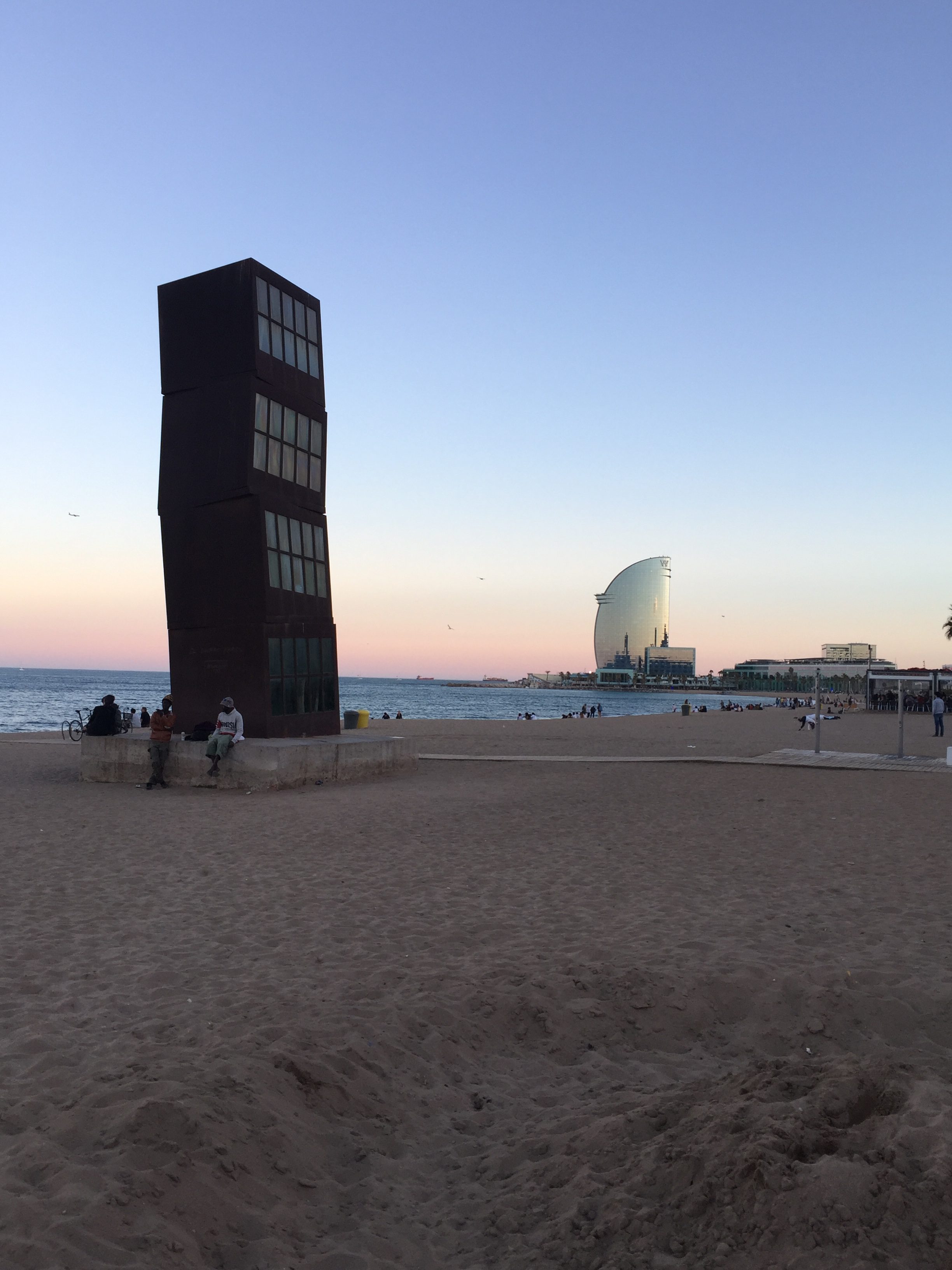 9. Head to Boqueria Market with an Empty Stomach
Boqueria is Barcelona's most popular marketplace, attracting visitors with it's attractive aromas and vibrant colors. Show up hungry, as Boqueria has everything from fresh fish and meats to fruit juices, wines and desserts. Don't forget to pick up Spanish specialties while you're there, like jamón ibérico and manchego cheese.
Have any questions about things to do in Barcelona? Feel free to comment below!