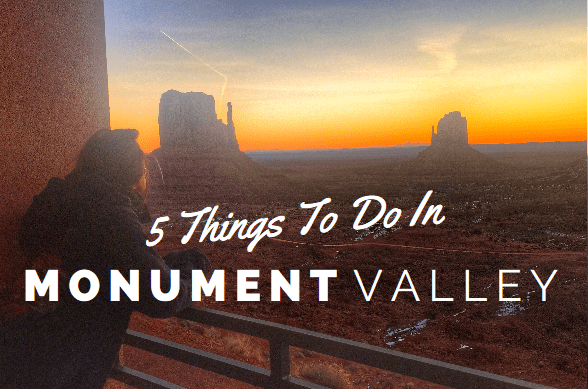 Enormous and shapely red mesas protruding out of the sandy desert with one long, flat stretch of road in between. You've seen the pictures a million times. Monument Valley is the American West, as portrayed in endless movies and photographs over the decades. So why else should you visit Monument Valley? Let's take a look at our list of things to do in Monument Valley…
1. Watch the Sunrise from The View
I fell in love with Monument Valley at first sunrise, while sitting on my balcony, with my friends, looking homeless, but looking at this: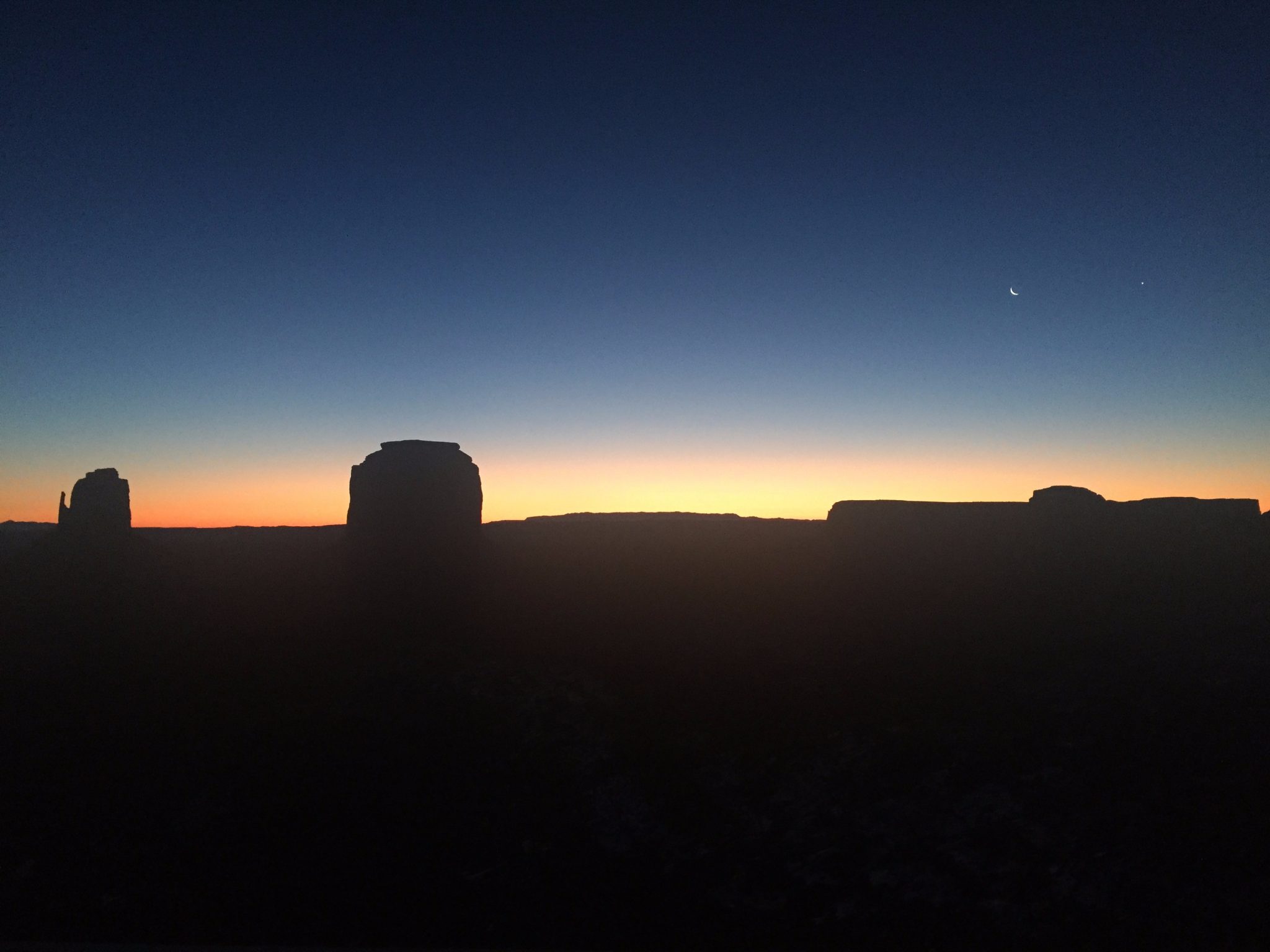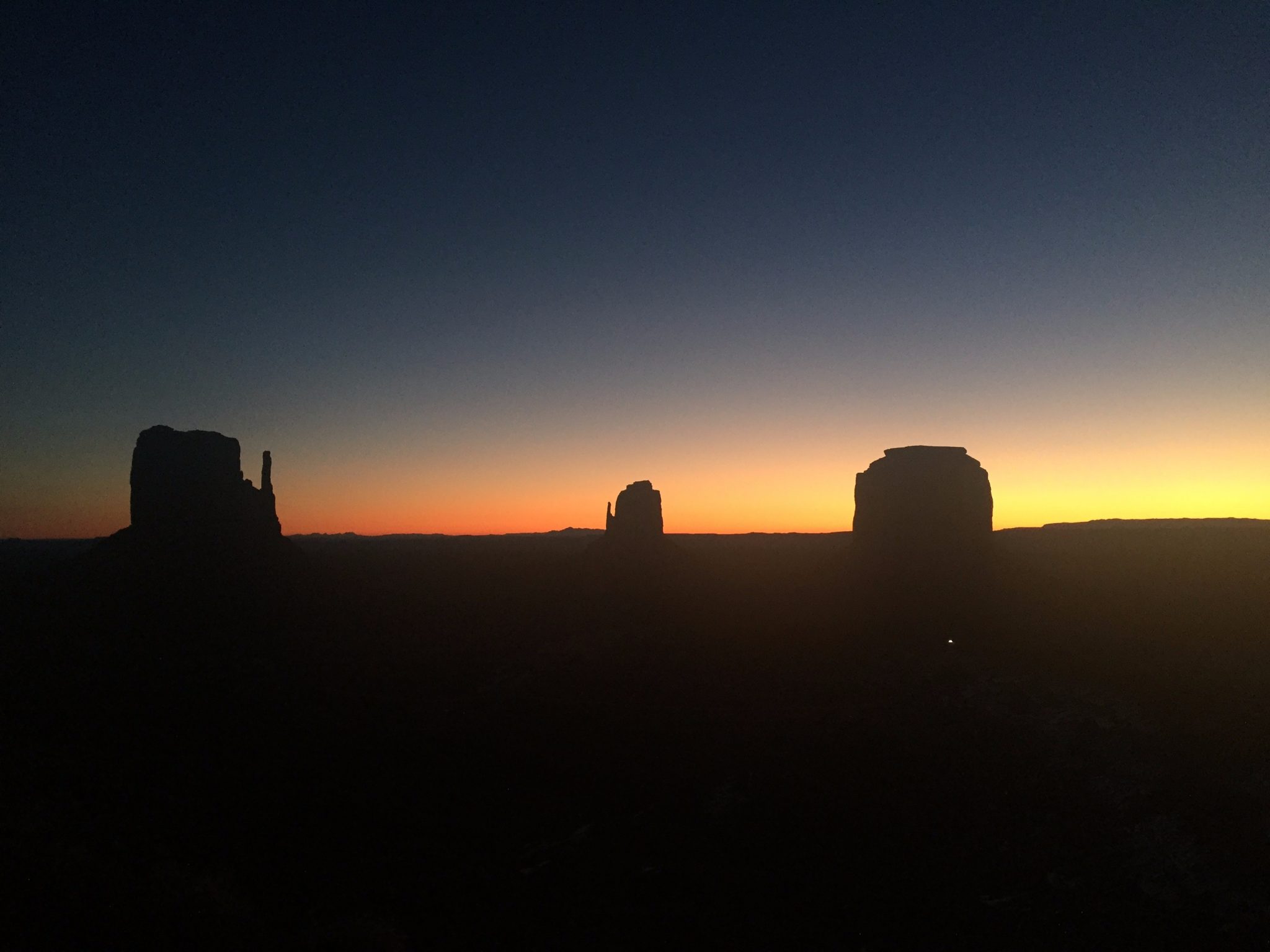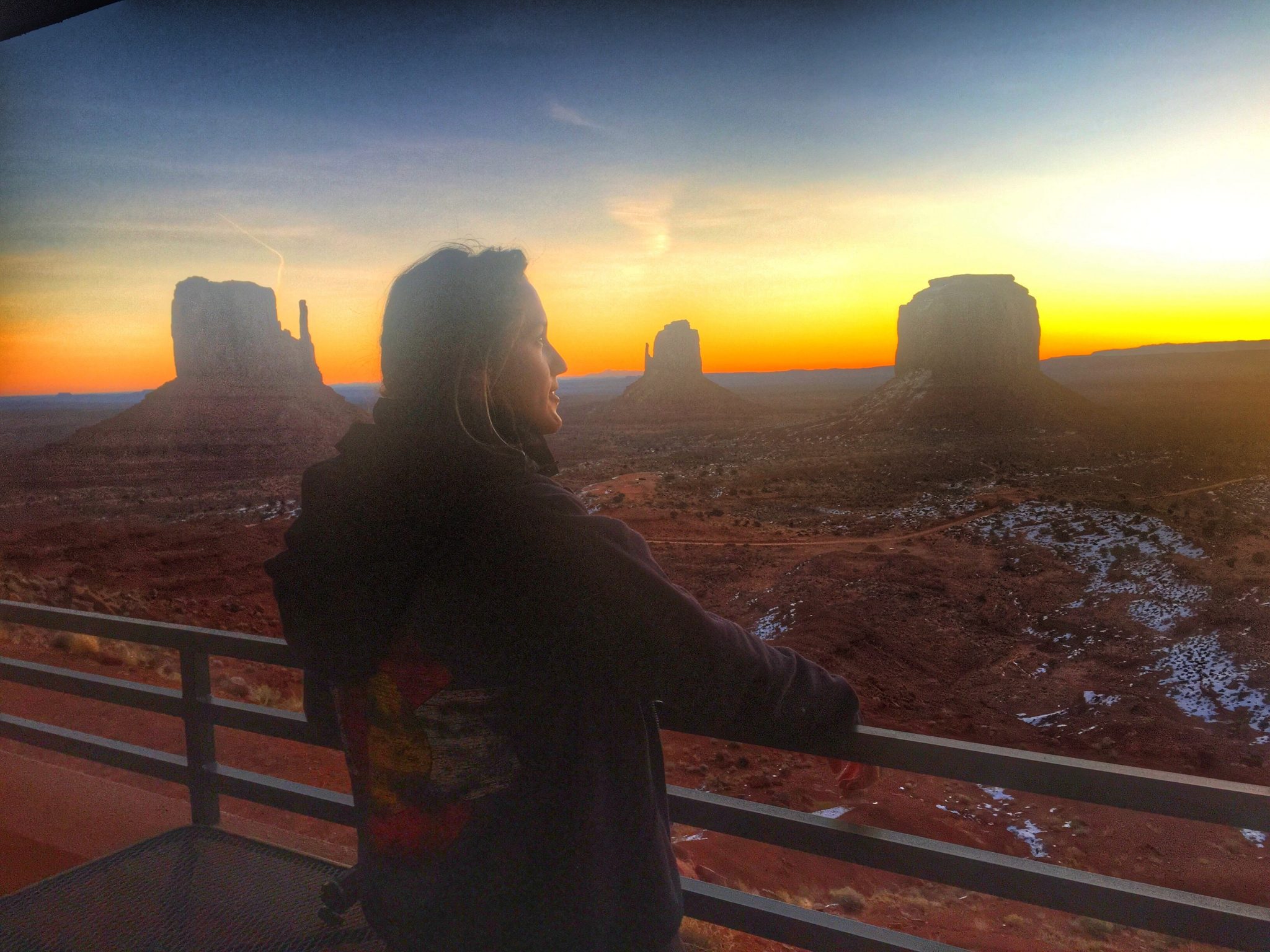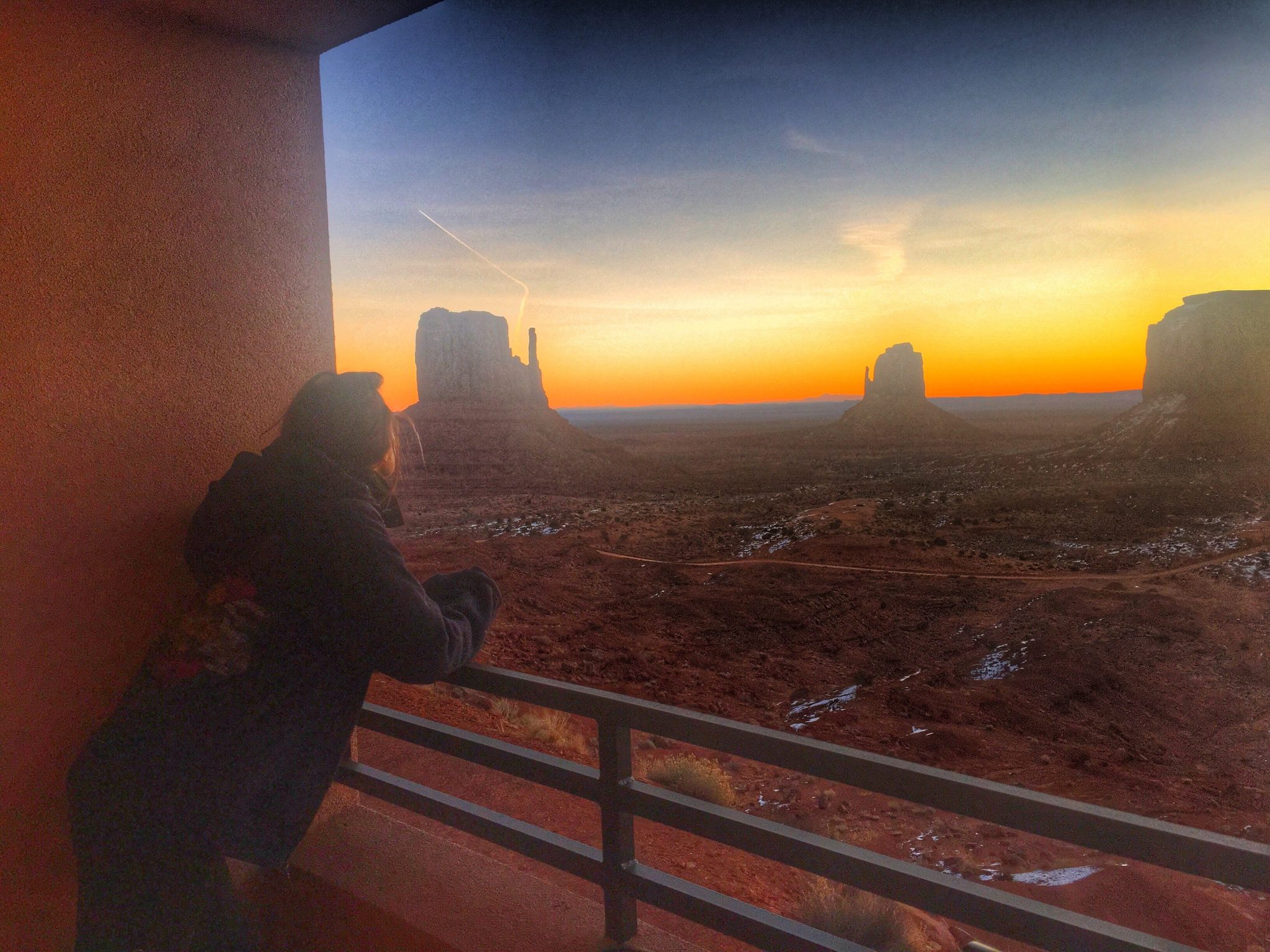 Every room at The View faces the East, so no matter where you stay, you'll have the advantage of seeing the sun rise from your balcony. Read this post to learn more about my stay.
2. Take Off Down The Hiking Trails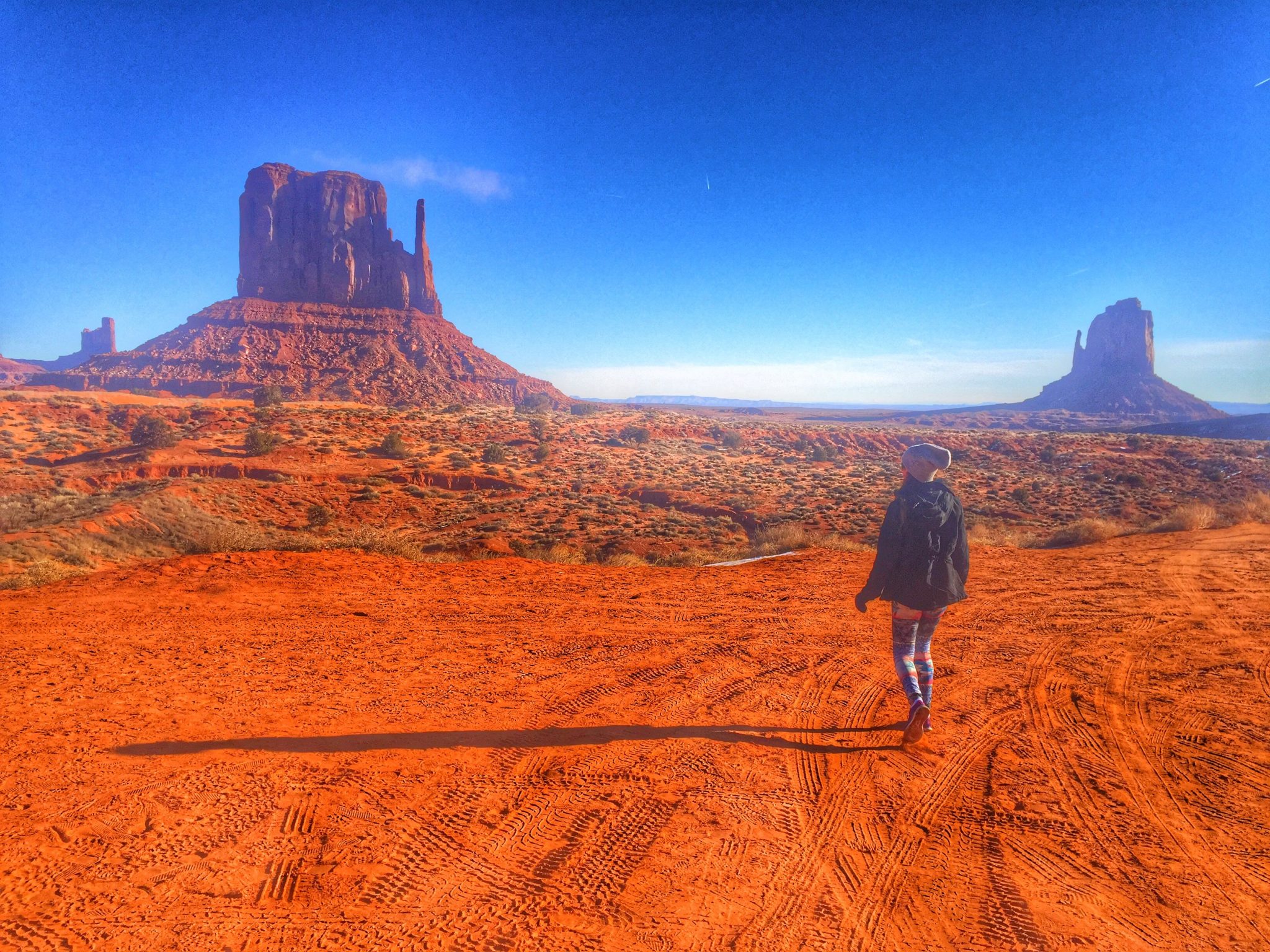 Monument Valley's diverse terrain makes it a perfect spot for hiking. There are more than 14 hiking trails that range from easy to strenuous.
3. Or See The Valley By Car

As long as you're not scared of getting a little dirty, drive your car through the sandy roads of Monument Valley to get the quickest look at the enormous structures. There are outlook spots marked along the way.
I still need to take my car to the car wash.
4. Or Make Your Own Path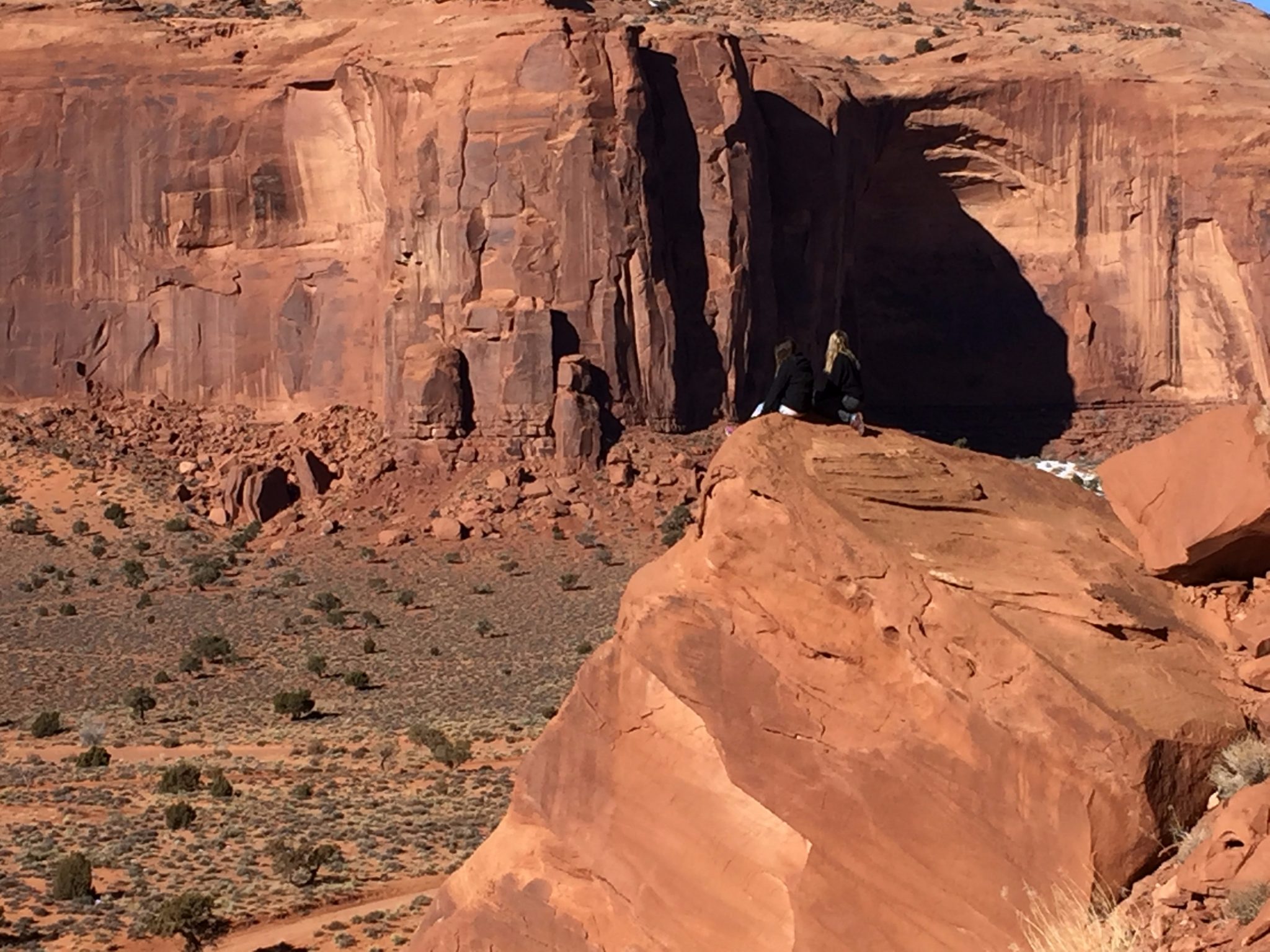 If you're like me and you can't resist the chance to climb a nice looking rock, go ahead and do it. Be careful, and make sure you wear the right attire.
5. Go Horseback Riding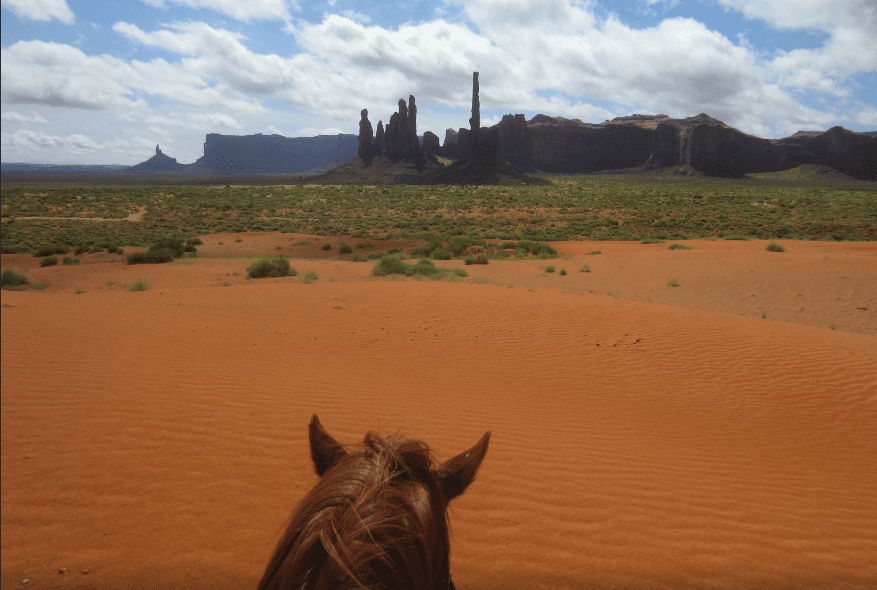 There's nothing more western than riding a horse through Monument Valley. Book a tour online or drive down the dirt path to find some stables.
What would you add to our list of things to do in Monument Valley?