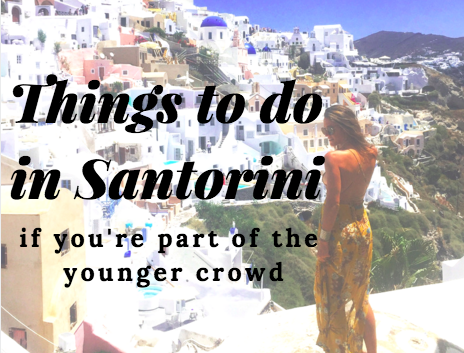 Santorini is almost synonymous with honeymooners – and why wouldn't it be? A tiny island with bright white cliffside buildings, some of the best sea food and one of the most famous sunsets in the world. But, if you're like me (hell, I'm still on at least 3 dating apps), and you don't know if that honeymoon is ever going to come, why not head there while you're young? Here are a few things to do in Santorini if your part of the younger crowd:
1. Rent ATVs
One of my favorite things to do in Santorini, or in the Greek islands in general, is to rent ATVs for the entirety of your stay.  It's completely normal (and encouraged) to rent ATVs and ride them throughout the entire island.  And not only is it cheap, but it's also ridiculously fun. You can take ATVs anywhere you please for the small price of ~$20/day. Make sure to bring your license!
2. Stay in Fira
Not only does Fira give you a pretty amazing view of the island, but it's also crawling with bars and restaurants. Just make sure you know which way you are going after the bar, as Fira's long and windy streets can get you pretty turned around. Although Fira is a candle in the wind compared to Mykonos night life, you can still find a few great spots to grab a drink. Try MoMix or Casablanca if you're searching for cocktail bars or Two Brothers, Murphys , Highlander or Tropical for party bars.  If you're in search of a club, Enigna or Koo Club will do. Fira is also amazing for sunset, so make sure to catch at least one while you're visiting.
3. Stroll Around Oia Like You Own a Place (or own A place)
Although there are a few cheaper places to stay in Oia (check out Cave Hostel), most of the cheaper places to stay can be found in Fira. But just because Oia is expensive doesn't mean that you can't walk around like you are staying there. Climb up and down the stairs, between white cave houses, and above infinity pools to get some amazing shots of the Oia landscape. When you're finished, make sure to catch sunset, because obviously, you're in Santorini.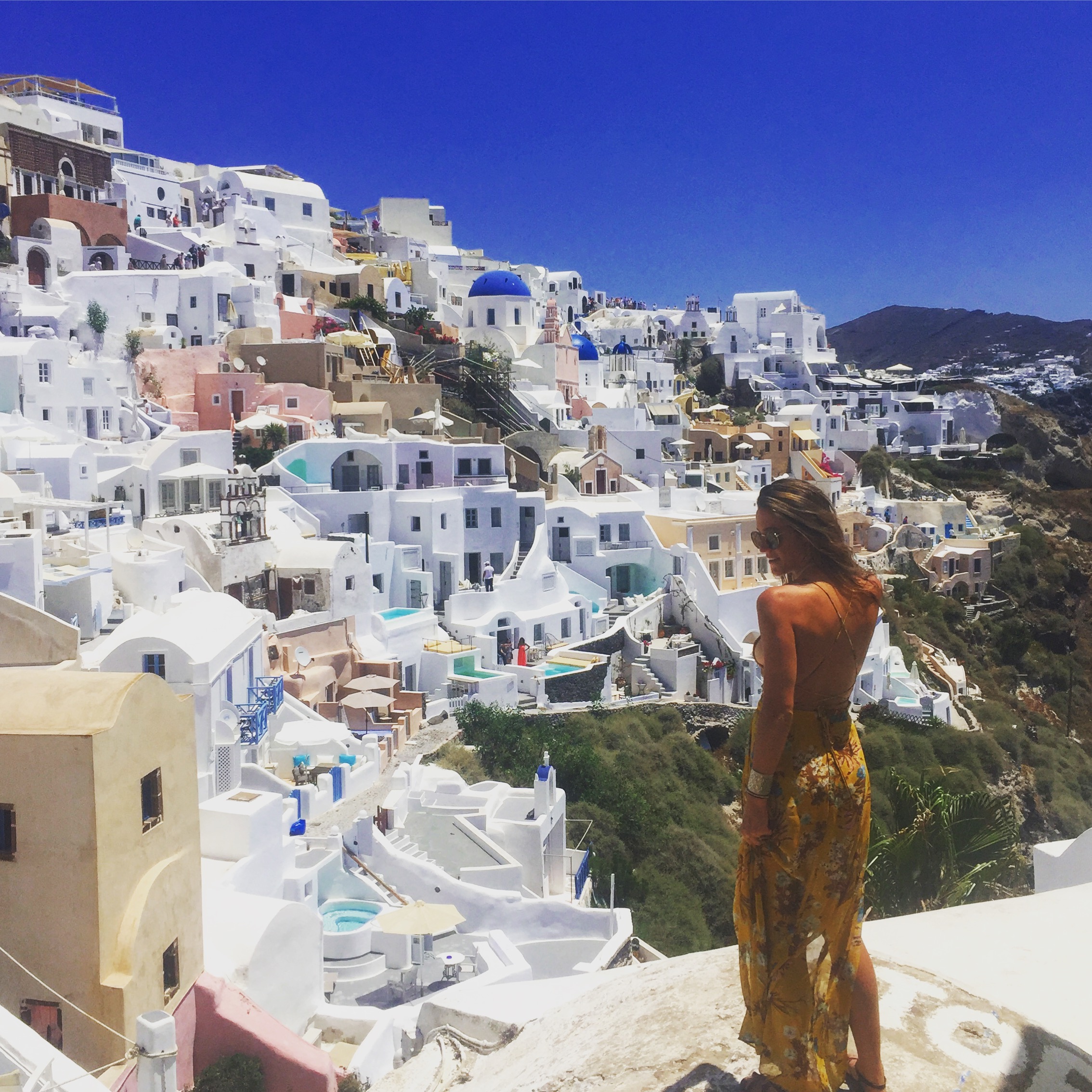 4. Hike Profitis Ilias
You didn't know Santorini had mountains to climb? Me neither, until I found myself half way up one while riding on my ATV. Walk or ride up Monastery of Profitis Ilias to grab panoramic views from highest point on the island. Be careful, the road to the top of the mountain is steep, with zero guard rails.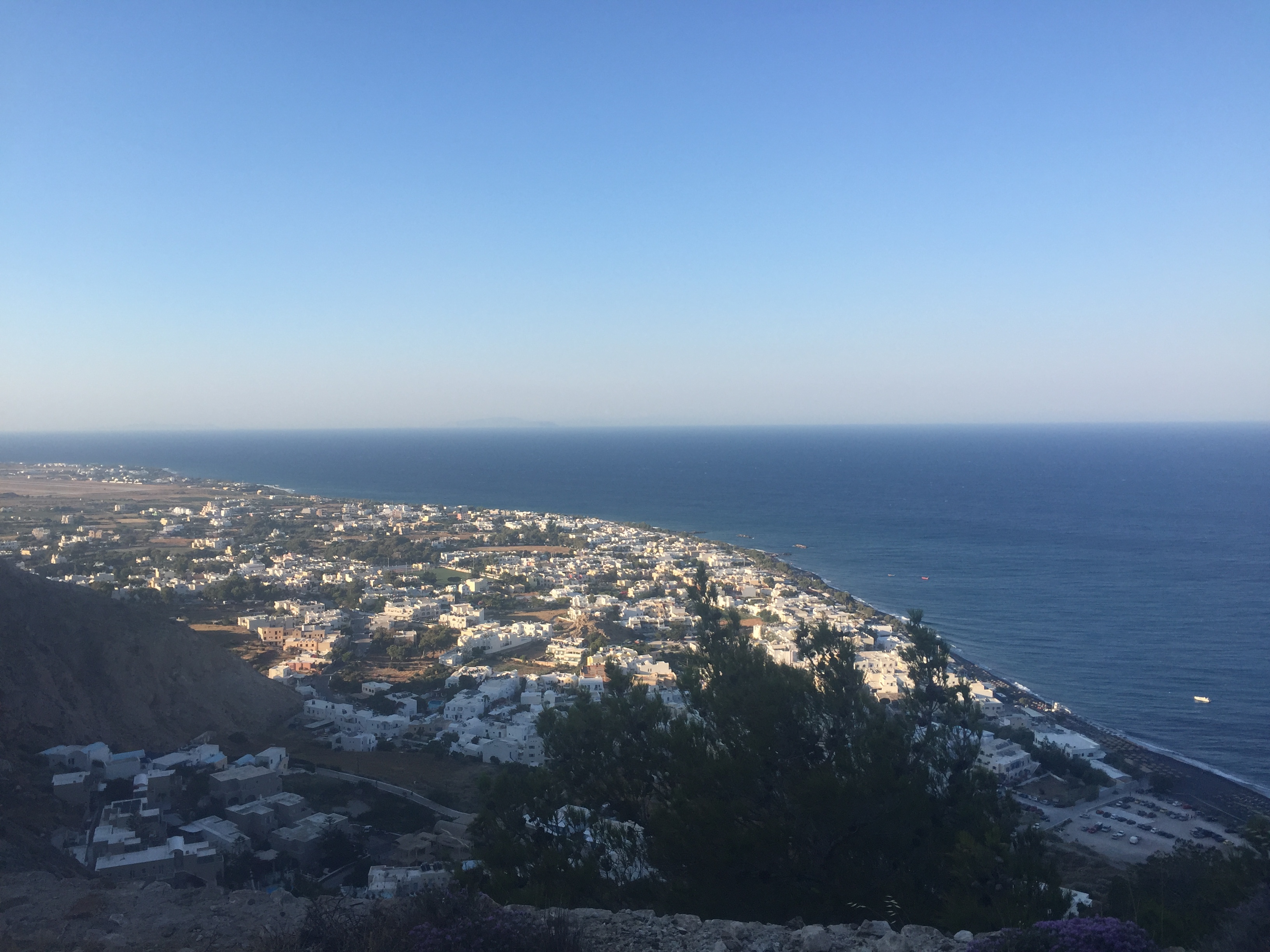 5. Grab Dessert
Obviously, Greece is the perfect place to order frozen Greek yogurt, but theres also tons of other amazing options. For those of you who are night owls, try the 24/7 open greek bakery "Svoronos".

6. Score Some Happy Hour Deals in Kamari
I waited until the last day of my trip to check out Kamari, one of Santorini's black sand beaches. While walking down the boardwalk, I saw the best deals that I had found in all of Santorini. Not to mention, the strip of boardwalk with cozy restaurants and beach bars is the perfect way to end a trip. If you're on a budget then consider looking into Kamari and/or Perissa as places to eat and/or stay.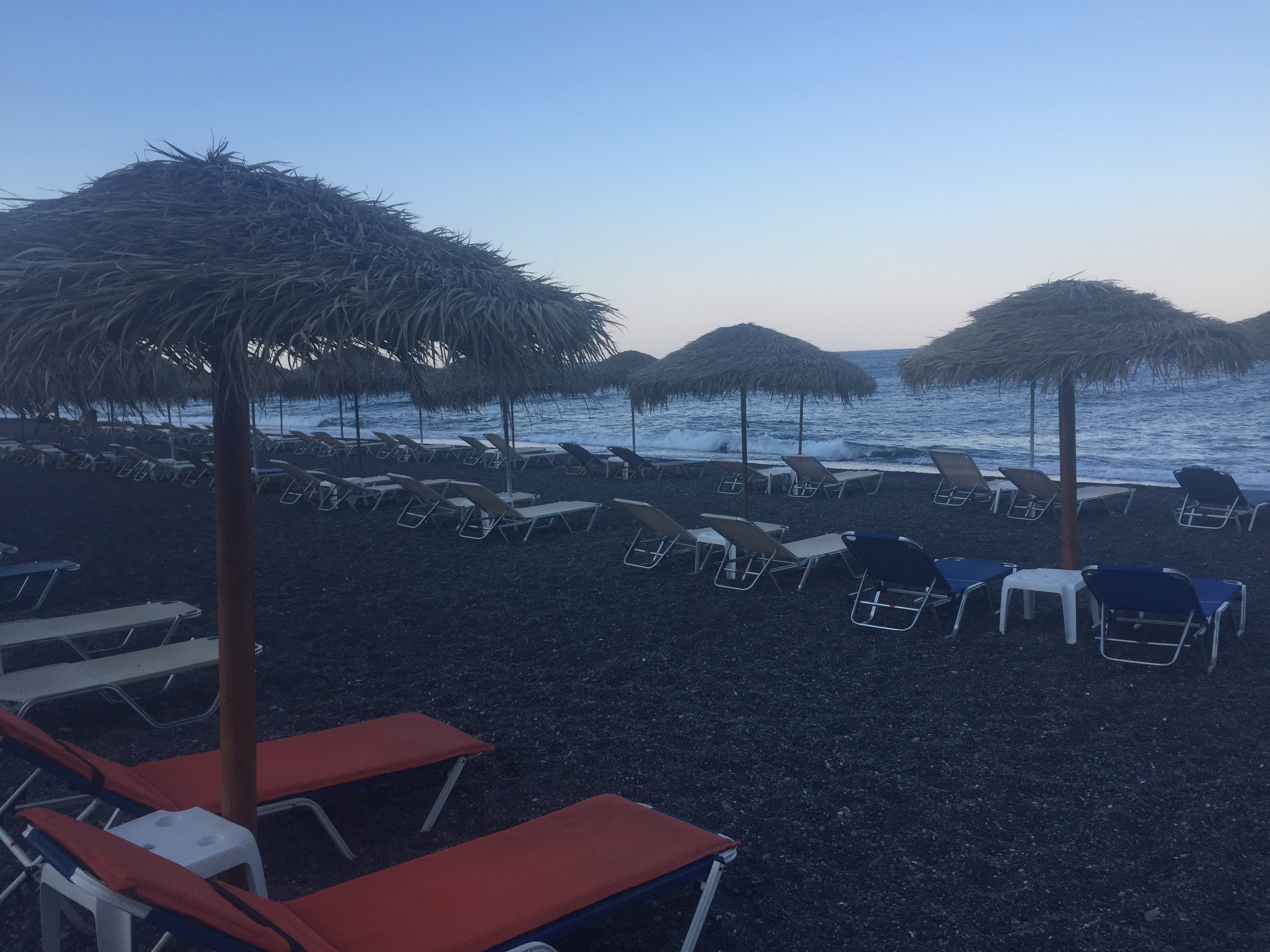 7. Party on the Beach at Perissa
Drive a little further and you can spot a beach almost identical to Kamari: Perissa Beach.  Perissa and Kamari are pretty similiar, both full of restaurants, bars, cafes and shops. At Perissa, you can find beach bars like: Tranquilo , JOJO, WetStories , Chilli, Seaside By Notos, Theros Wave Bar,  & Night Flight.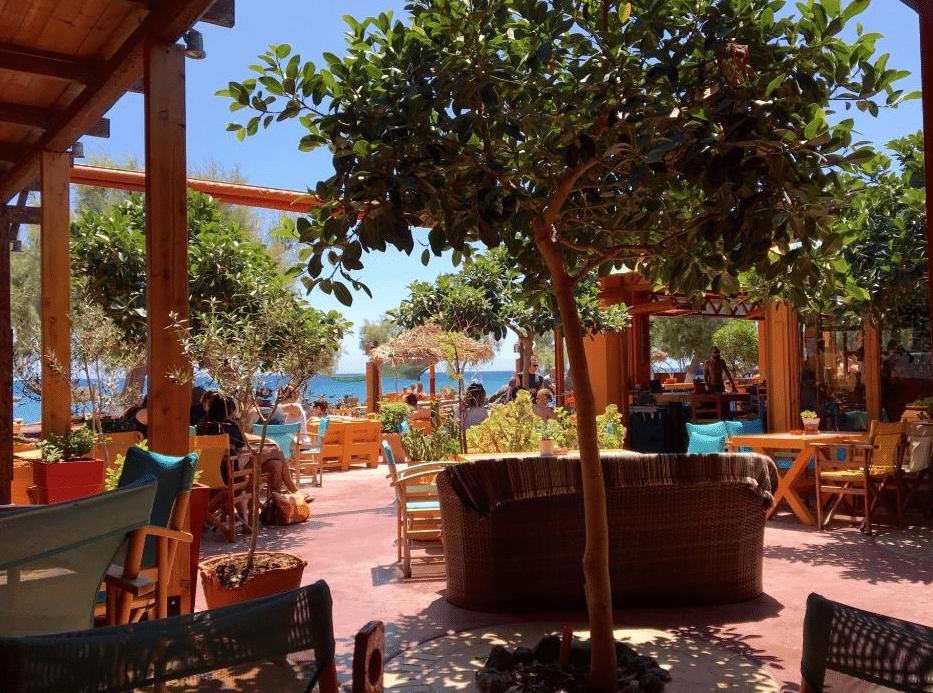 7. Go cliff jumping at Amoudi Bay
If you're open for a little bit of stair climbing, you can be rewarded by a secret spot to high dive into the ocean. You can find Amoudi Bay near Oia. Look for a large set of stairs and once you reach the bottom, walk left along the cliffs. Keep walking over the rocks and you should be able to spot a crowd sun bathing on the rocks.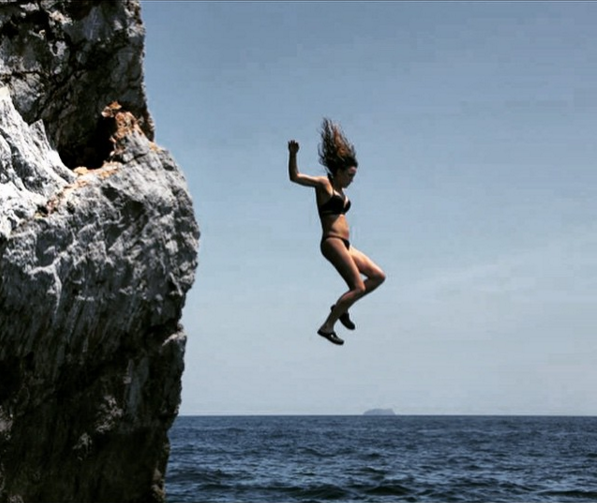 8. Dive into Seafood (With A View)
Choose one night to splurge and grab a nice dinner with one of the best views you will ever enjoy. Find a table over looking the ocean and order that octopus (if you don't eat octopus, Greece is the place to start!)
Have any questions about things to do in Santorini for young people? Feel free to comment below!