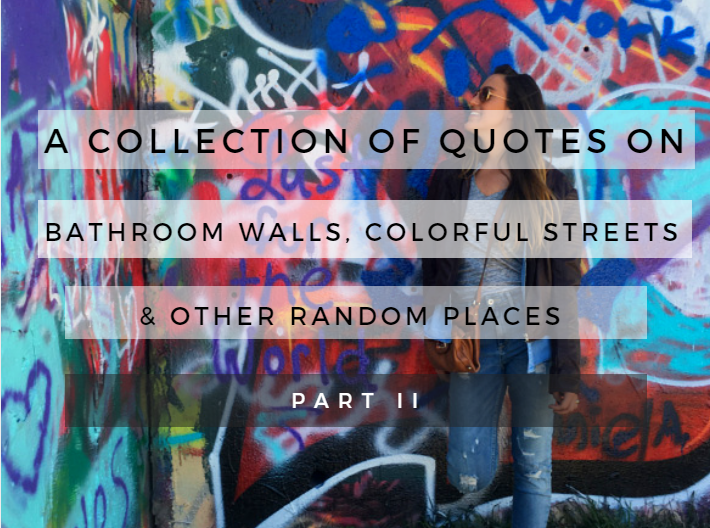 A while back I wrote a post featuring a collection of quotes and drawings that I found during my adventures, scrawled over walls, doors, and other surfaces in "Writings on the Wall: A Collection of Quotes on Bathroom Walls, Colorful Streets, & Other Random Surfaces Part I". Well, the more you travel, the more you see.. so of course I had to add a part II: 
If you're a lover of street art, I recommend traveling to Austin or Berlin. These two cities are extremely abundant in street graffiti and there's always more to see!
If there's any street/bathroom graffiti that you found and you love, feel free to comment them below. Also, if you liked this post, check out part I of Writings on the Wall.