5 days in Banff is enough time to reach the summit of a few snowy peaks, enough time to paddle through the blue waters of Lake Moraine, and enough time to drive on one of the most beautiful highways in the world.
Banff has exploded on social media this year. In fact, I couldn't go a day without seeing the clear waters of Lake Louise or Moraine grazing my newsfeed.  If you want to visit Banff, I would head there sooner than later, as crowds are just catching onto this incredible Canadian National Park. This is my recommended itinerary for 5 days in Banff, Icefields Parkway and Jasper.
Day One: Drive to Jasper via Icefields Parkway
Fly into Calgary Airport, rent a car and then hit the road to Banff. We started our trip by driving Icefields Parkway up to Jasper and then working our way back down through Banff and back to Calgary.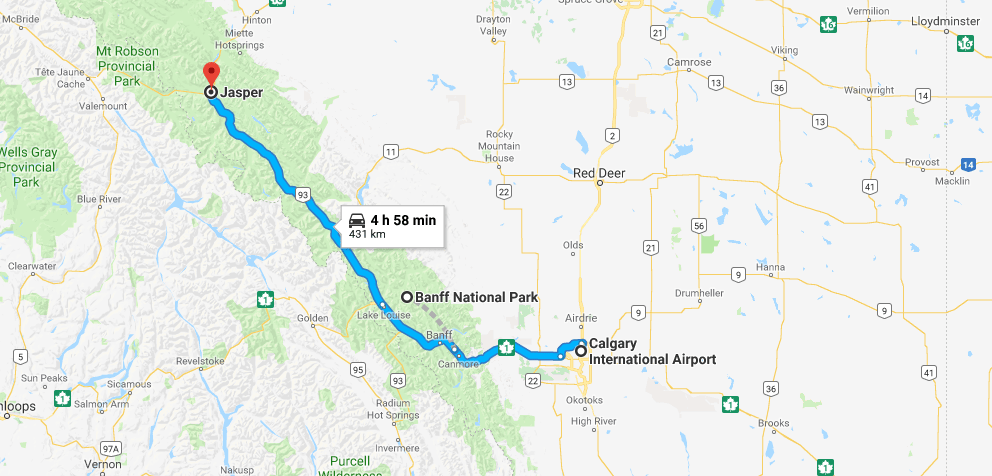 Start your road trip up to Jasper on Icefields Parkway,  and plan to make a few stops on the way. Icefields Parkway is one of the most beautiful highways in the entire world, and luckily you'll be driving it twice during your 5 days in Banff.
Our first stop was Hector Lake. This is a little bit of a hidden hike that requires forging a river (depending on the season). I liked Hector Lake because it was much less crowded than the other areas of Banff due to the difficulty in getting there.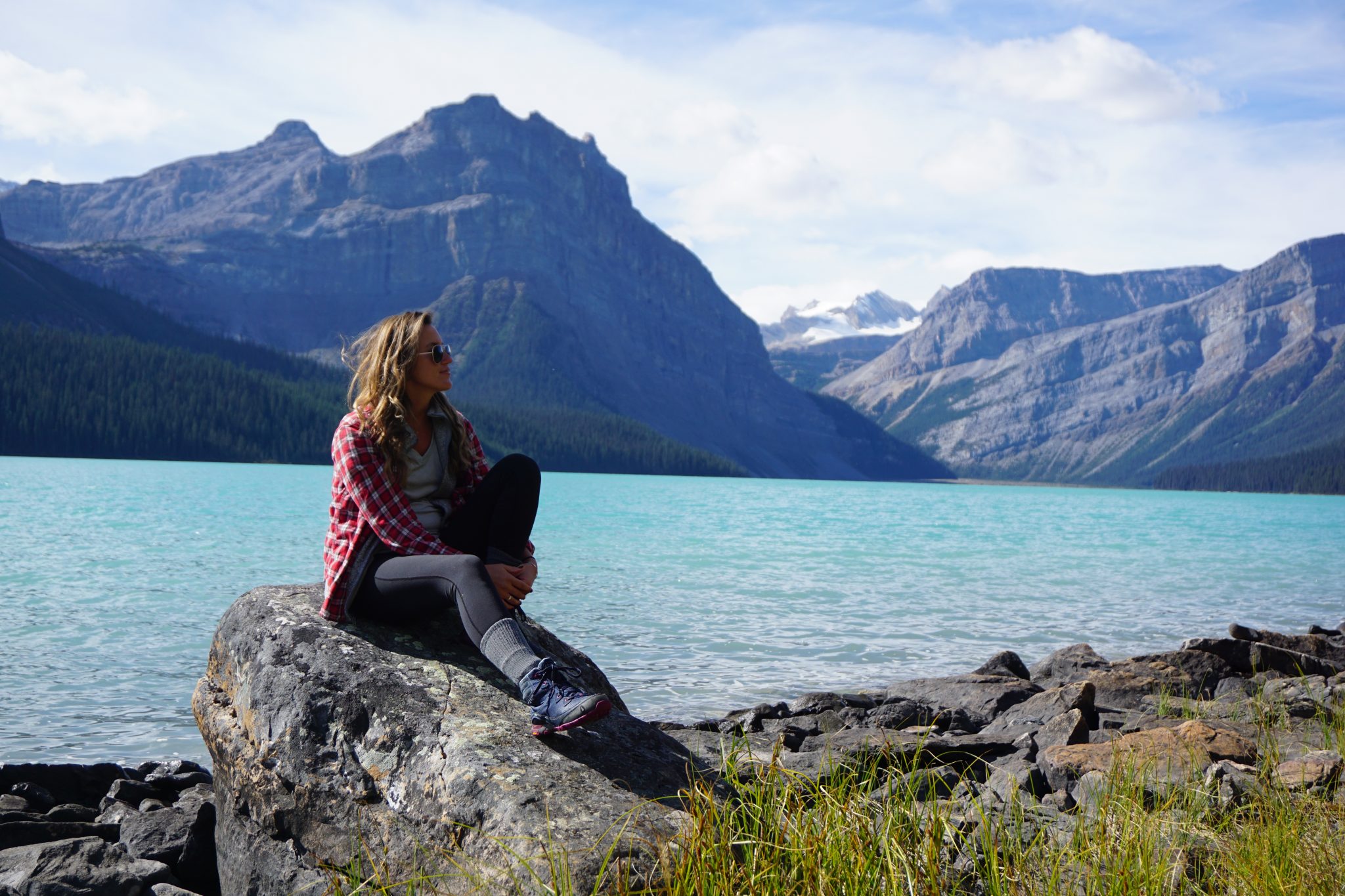 After Hector Lake, we made a pit stop at Bow Lake. If you leave early enough and have time, there is a hike to Bow Glacier Falls from Bow Lake at Num-Ti-Jah Lodge.  There is also another more rugged and time consuming hike nearby to Helen Lake and Cirque Peak (which I would have done if we were here for longer).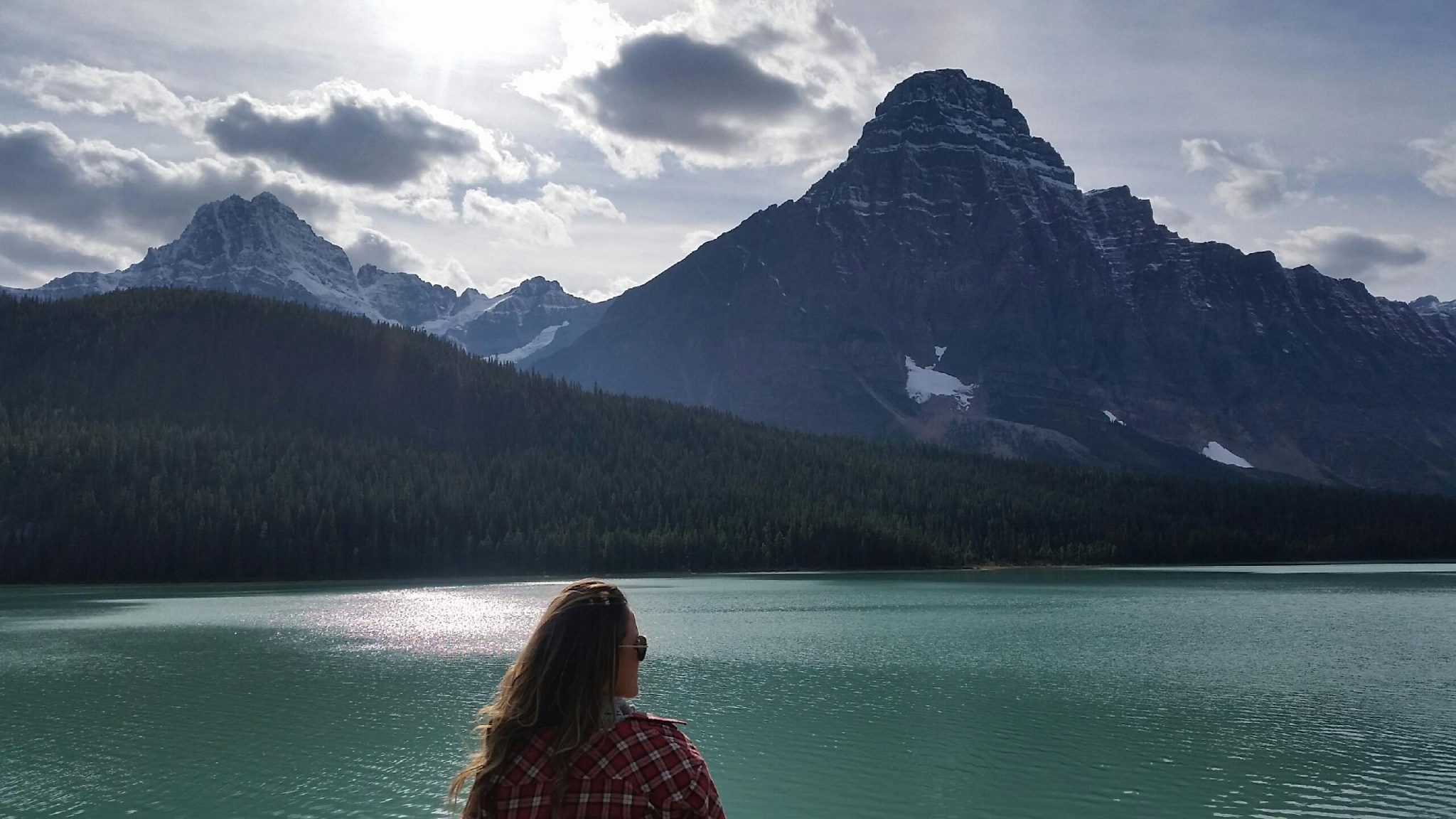 After Bow Lake, we continued up Icefields Parkway until we reached Jasper, a quaint mountain town with restaurants, breweries and tons of outdoor stores. We camped our first night at Whistlers camp ground and grabbed poutine and a few beers in town.  If you decide to camp, you can buy unlimited firewood for a cheap price from the campground and buy groceries in town to cook over the fire. If you're not into roughing it, there are other options (such as cabins and hotels).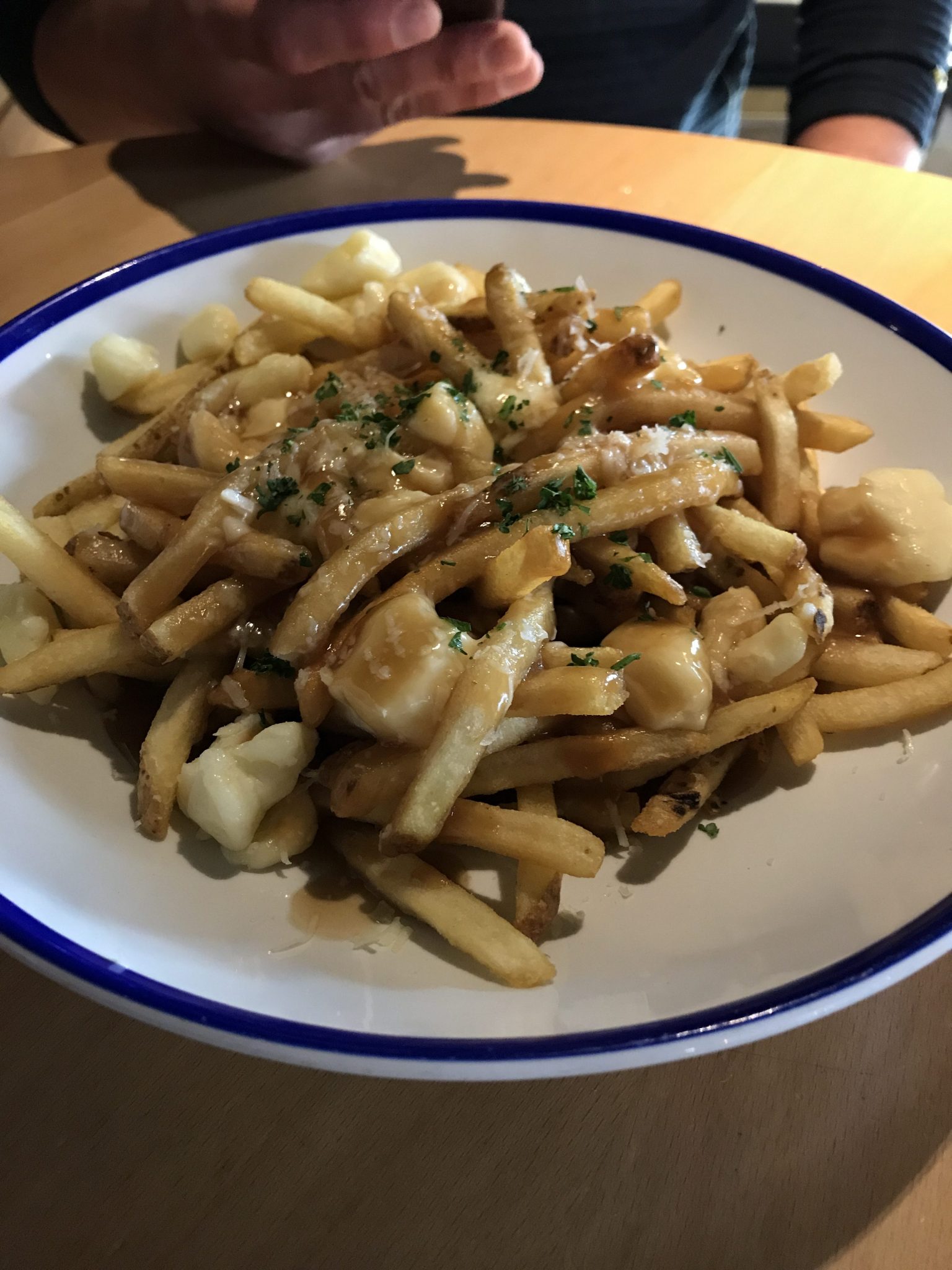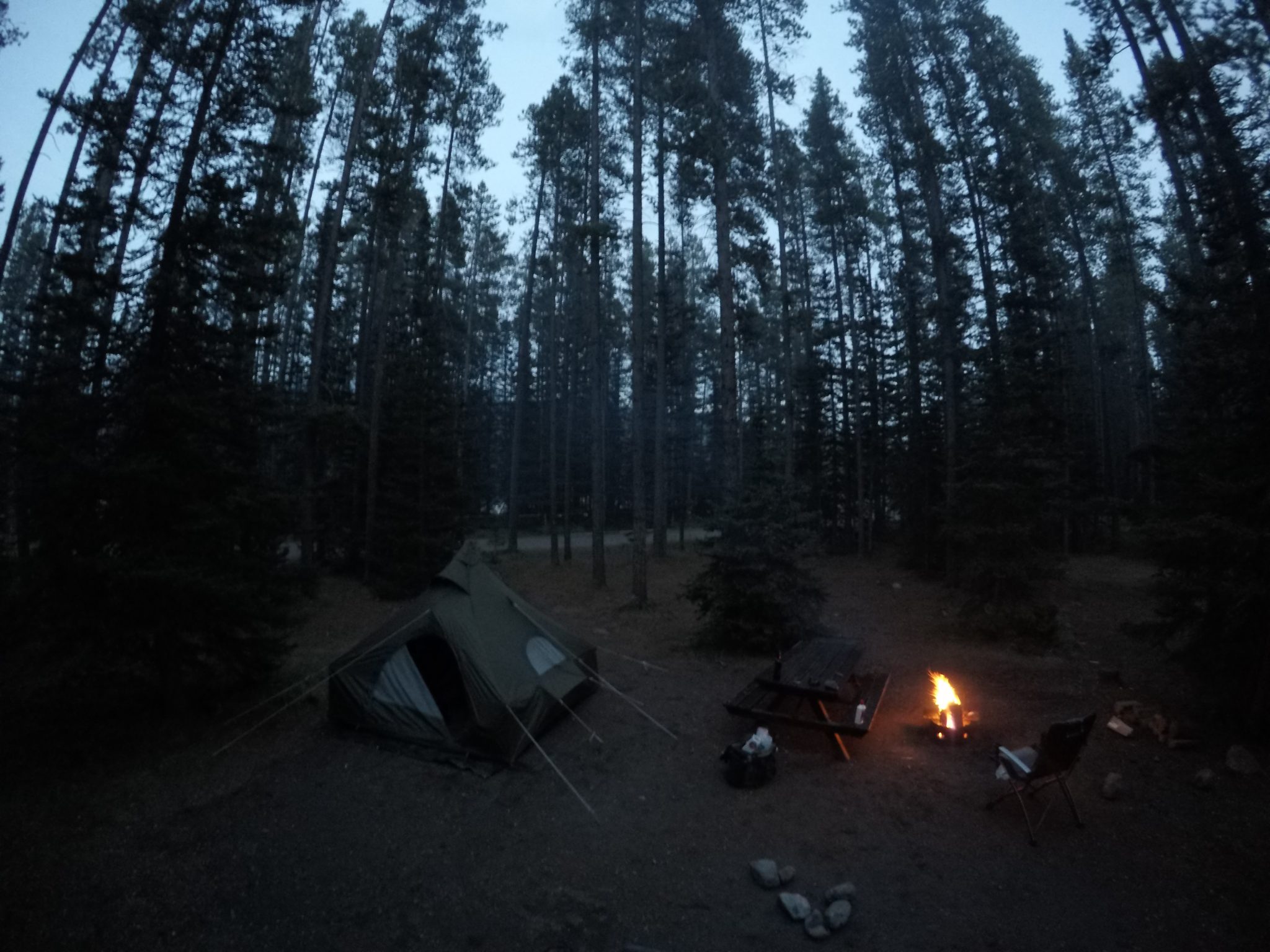 Day Two: Maligne Canyon, Athabasca Falls, Athabasca Glacier
We woke up in Jasper and headed to Maligne Lake and Maligne Canyon. At Maligne Canyon, bridges will allow you to hike over blue cascading falls from the Maligne river and crazy rock formations. We also spotted a secret canyon from the road and decided to go exploring on our own.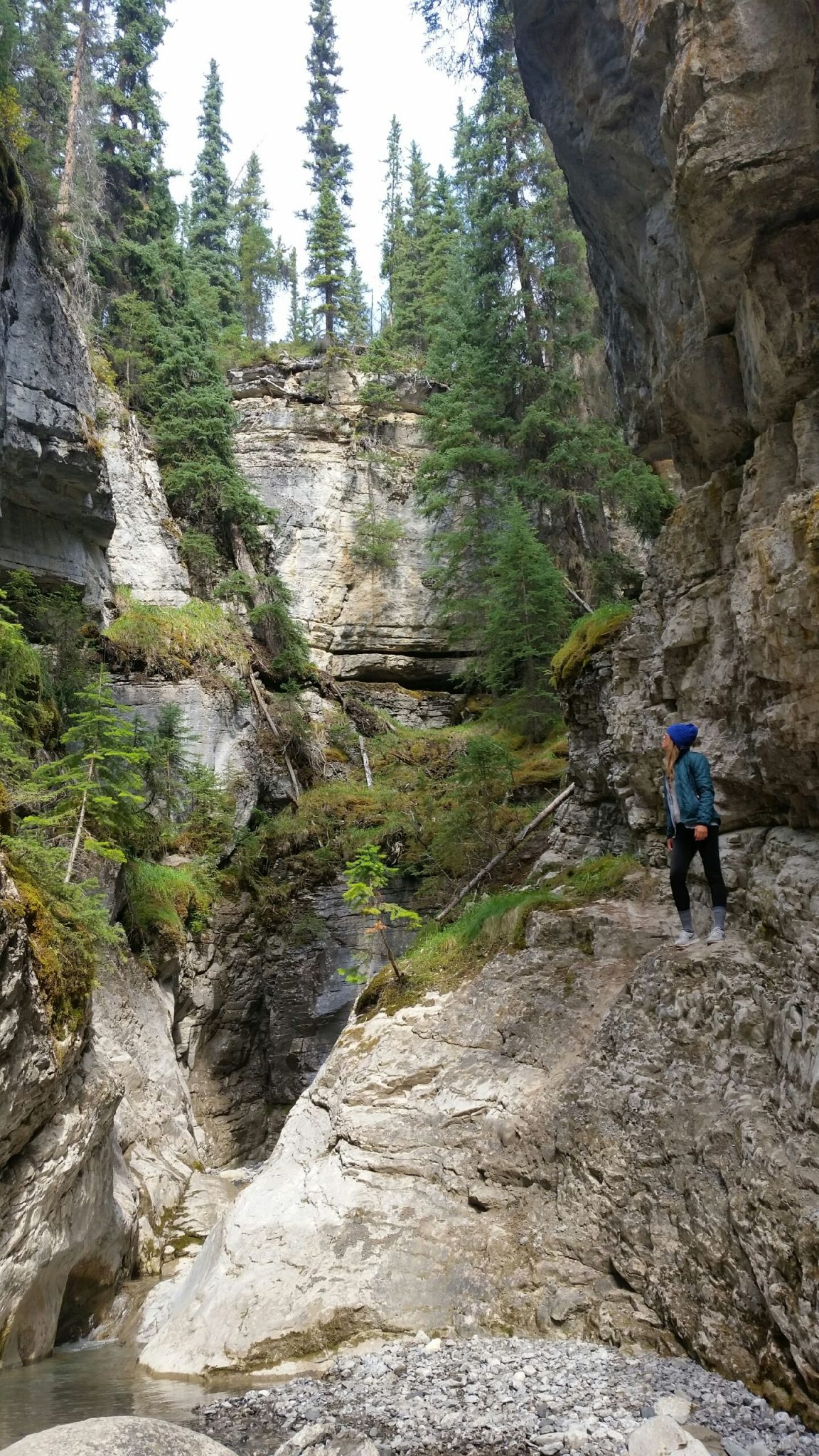 After exploring the canyons, we headed back down Icefields Parkway to Athabasca falls. I spent some time walking around this area, where the river is so clear you can see the round rocks covering the bottom. White water rafting is also fairly popular in this area.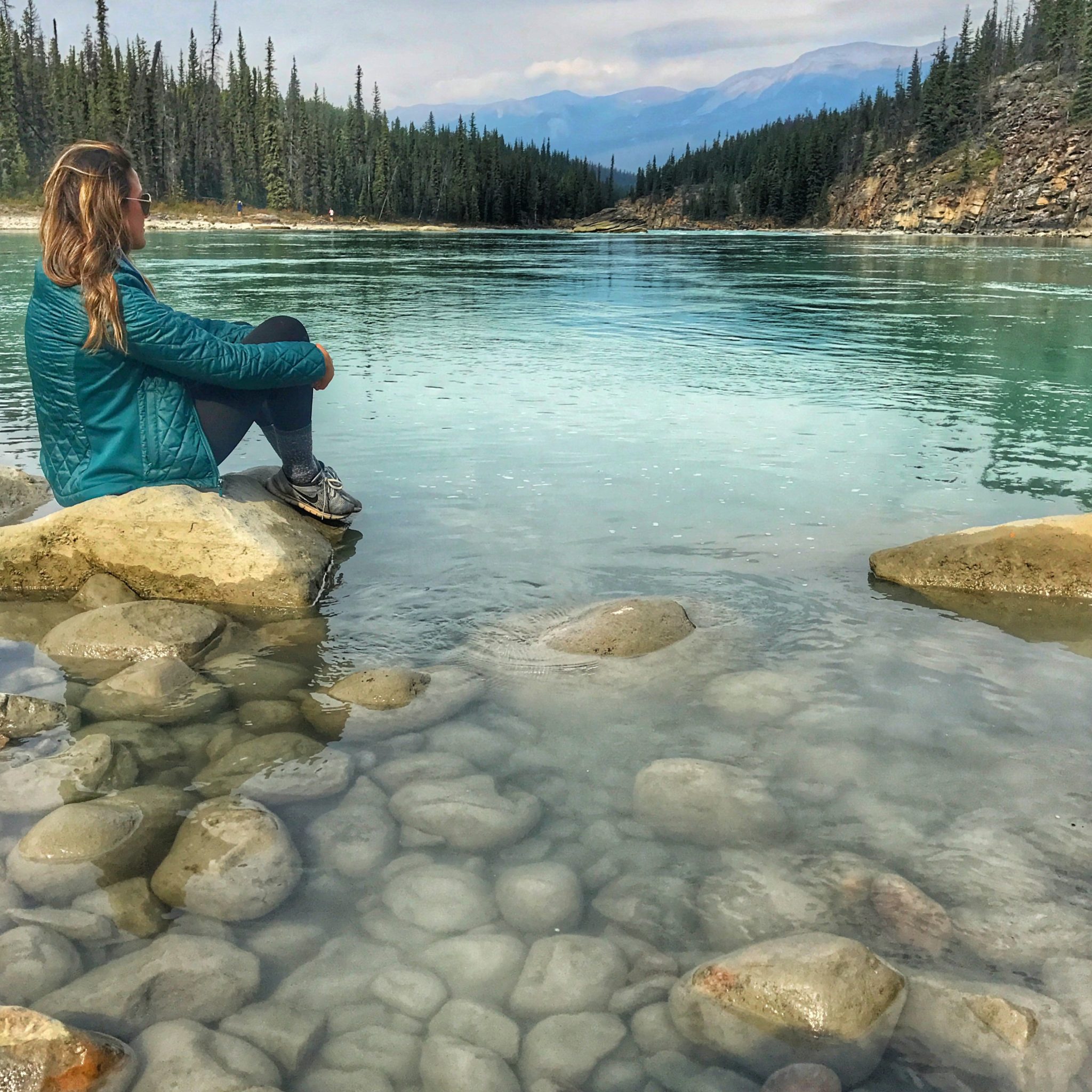 The next stop on Icefields Parkway is Athabasca Glacier. This is the only glacier I've ever visited where you can hike on top of it without signing up for a tour.
Once we reached campgrounds approaching Banff, we decided to camp for a second night in a row. However, you could opt for a hotel or Airbnb in Banff (which we did for the remaining days, see below).
Day Three: Lake Louise and Mt. Fairview
While exploring Banff, you can choose to camp or to stay in the town of Banff and Canmore. Since we already camped for two of our 5 days in Banff, we decided to treat ourselves to an Airbnb in Canmore with a pool and hot tub. I highly recommend using Airbnb to find awesome places to stay in this area, most of them are built like lodges and are surrounded by mountains. Banff and Canmore are both really cute towns to stay in with tons of bars and restaurants.
On day 3, head to Lake Louise early in an attempt to beat the crowds. Lake Louise is one of Banff's biggest attractions and will probably be the most crowded area you see during your 5 days in Banff. You can rent a canoe here and hike the surrounding mountains. We opted to hike Fairview mountain, a fairly short but steep hike up to a Peak overlooking Lake Louise. There are several other mountains you could climb around the lake as well. Plain of Six Glaciers is the most popular hike to do here, but I'm not a fan of crowds on the trail.
Day Four: Lake Moraine and Johnston Canyon
Spend the day at Lake Moraine, the most beautiful spot in Banff National Park.  Moraine is the most amazing color of blue that you will ever see. You will probably have a hard time believing your eyes.  Kayak and canoe rentals are also available on Lake Moraine, as long as the wind permits.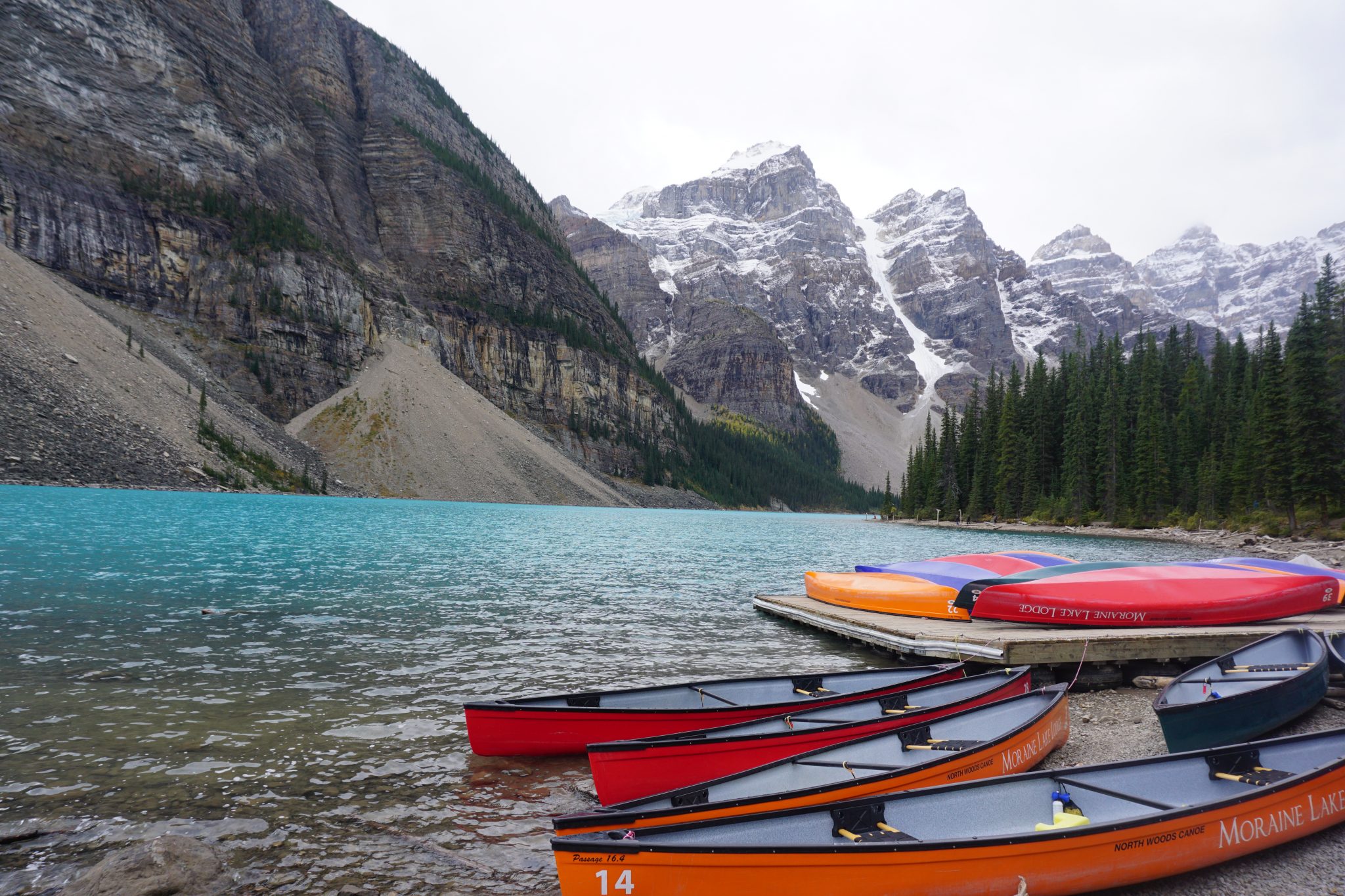 After you're finished at Moraine, head to Johnston Canyon. Johnston Canyon is one of the more easy hikes (about a mile) to one of Banff's signature waterfalls.
Day Five: Drive to Calgary
At the end of your 5 days in Banff, it's time to head back to Calgary 🙁 If you have one more night, enjoy one last hoorah in the city!
Also make sure to check out my video of Banff National Park here!
Have any questions about my itinerary for 5 days in Banff? Feel free to comment below!