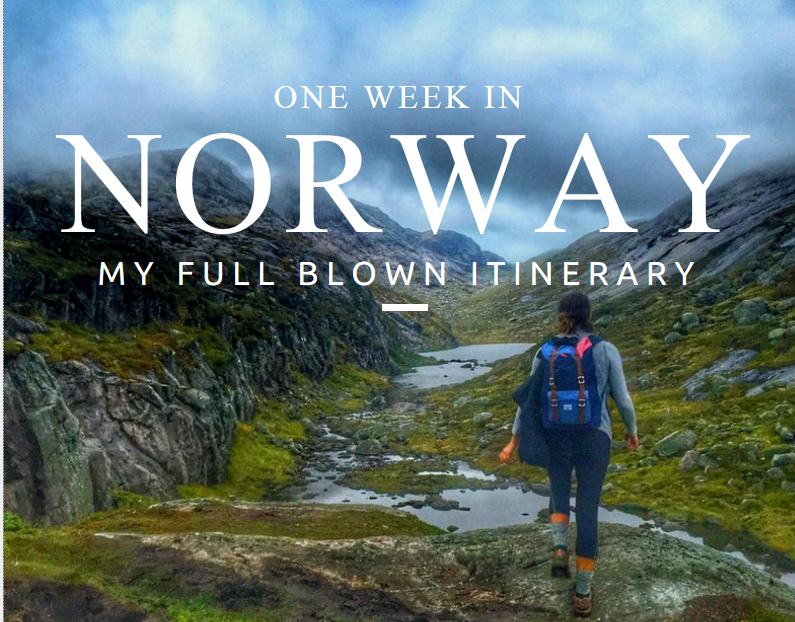 If you only have 1 week in Norway, you're going to be kicking yourself when that week's up. But 1 week in Norway is better than none at all.
The landscape is shockingly dramatic: enormous mountainous cliffs smothered with bright green moss, plunging into dark endless fjords. Roads that twist and turn over steep hill sides and through waterfall valleys. Something so beautiful of course comes with a price, as Norway is one of the most expensive countries in the world. However, I assure you that it's worth every penny. Here is my itinerary for 1 week in Norway, suitable for any adventure lover, hiking junkie or just anyone that can see.
Stops included in this itinerary  for 1 week in Norway are: Trollstigen, Geiranger, Odda (Trolltunga), Stavanger, and Kjeragbolten
We rented a car for our 1 week in Norway, which I highly recommend doing in order to see the best spots.
Day 1: Drive from Oslo to Andalsnes
Driving Time: ~6 hours
If you're looking to save money, you should fly into Oslo (which is what we did). However, if you want to save time (especially since you only have 1 week in Norway), flying into an airport more North may be better. On the first day, we picked up the rental car in Oslo and immediately headed Northwest towards Trollstigen. I found an Airbnb (get $30 off your next Airbnb here) in Åndalsnes for this night. We made sure to stop at the grocery store on the way there to pick up some food for the rest of the week. When you're road tripping through Norway, you will want some food on hand. Plus, Norway is pretty expensive, so have snacks readily available will save you money. We also made one additional stop in Otta for traditional Norwegian meatballs, some cabbage "stew" and a Norwegian Beer.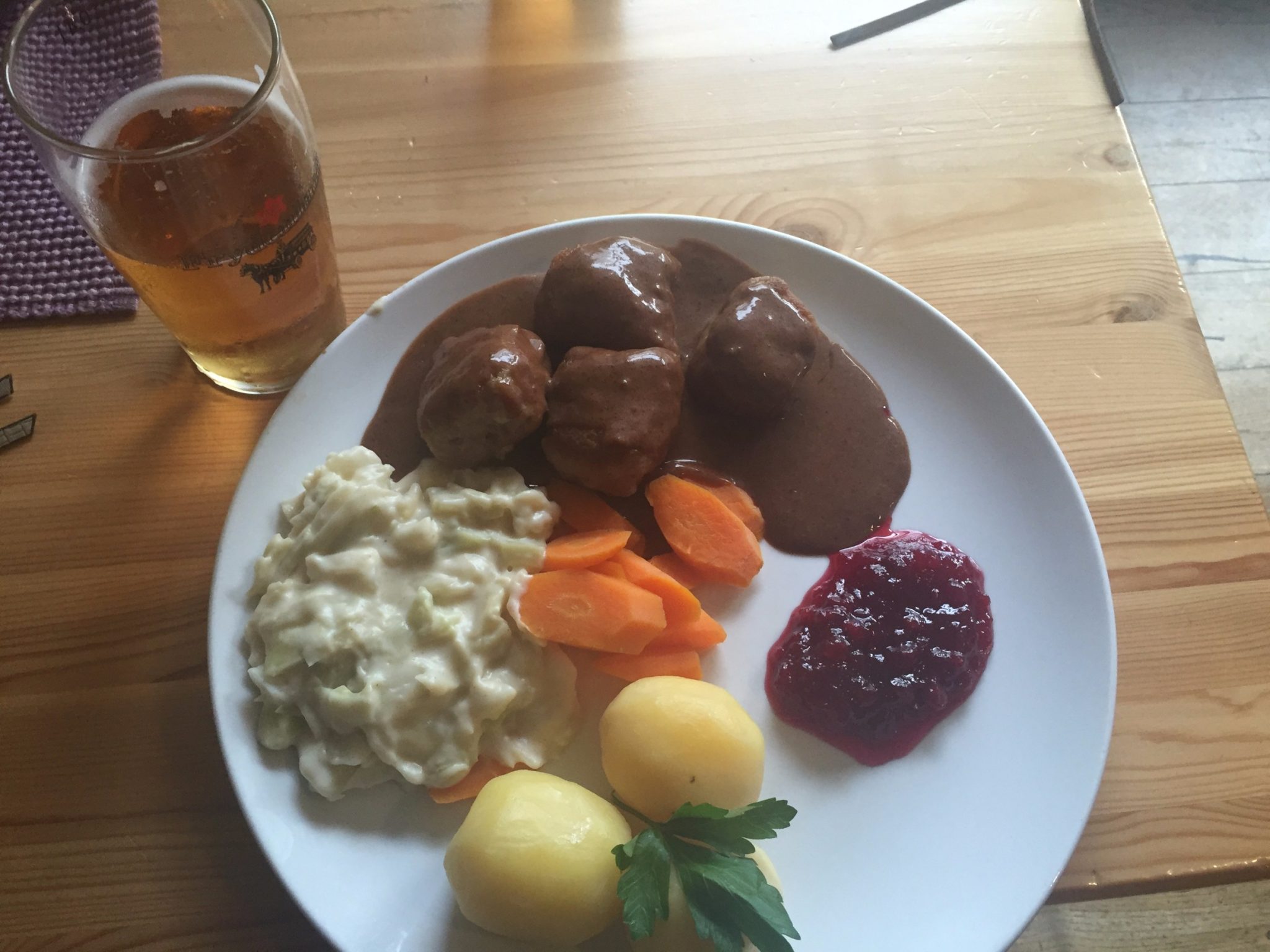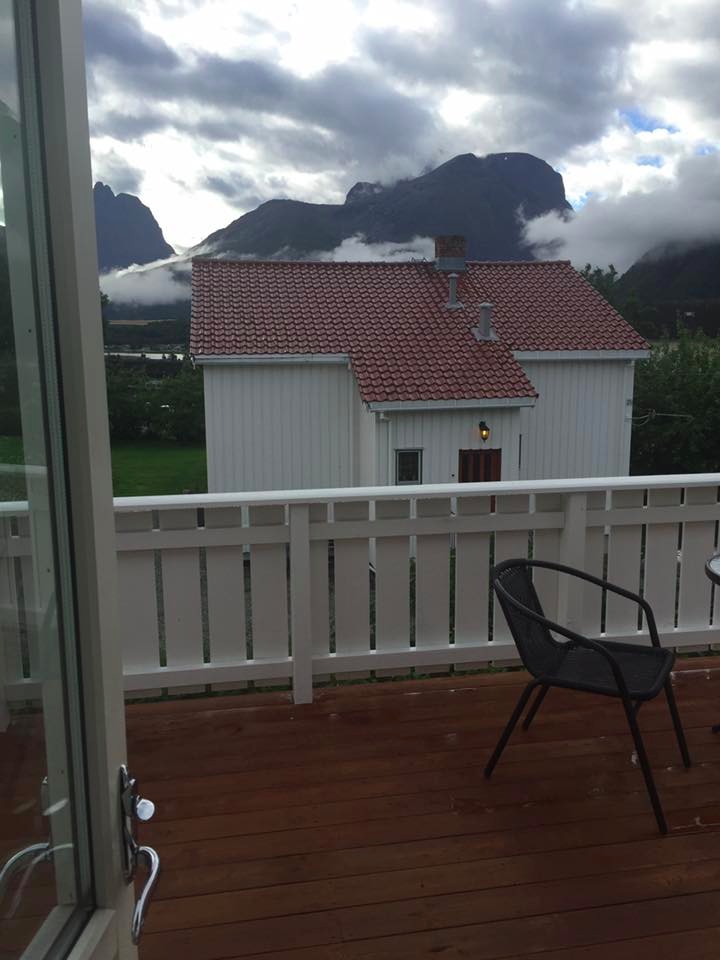 Airbnb: Åndalsnes Guest House (get $30 off your Airbnb by using this link)
Cost: $58/night
Day 2
Driving Time: ~10 hours
Wake up and drive to Trollstigen, an extremely scenic byway that brings you around 11 steep turns up to the top of a mountain (and beside an enormous waterfall). Take time to get picture on the way up, and at the top there is a lookout point on the other side of the tourist center. The waterfall near Trollstigen is one of the coolest things I saw during my 1 week in Norway (and maybe one of the coolest things I've seen ever). Check it out below!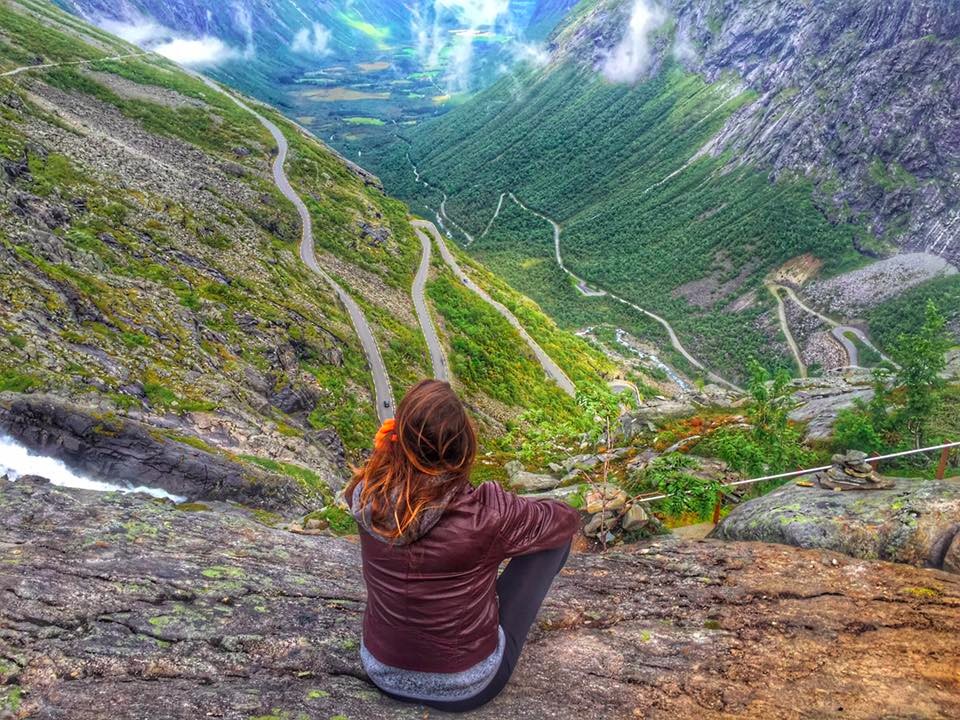 Continue on the Trollstigen-Geiranger route until you reach Geiranger Fjord. There are a few scenic stop offs on the way, and Geiranger is a cute town on the edge of the Fjord surrounded by mountain peaks and impressive waterfalls. Depending on the season, it could be completely packed or empty. We visited in September so there was barely anyone in town but one of the tour guides told me that cruise ships stop there in the summer.  I'm not sure how this small town holds that many people but I don't plan on finding out (i.e. plan your 1 week trip for September).
Geiranger offers a ton of tours, we opted for the speed boat tour which allows you to throw on an awesome jumpsuit (that kind of looks like you may be cleaning up toxic waste for the day). The speedboat ride gives you close of views of many of the waterfalls (Seven Sisters, Friaren etc.) and a brief history of Geiranger. Most importantly, it provides a lot of excitement while you're twisting and turning throughout the Fjord.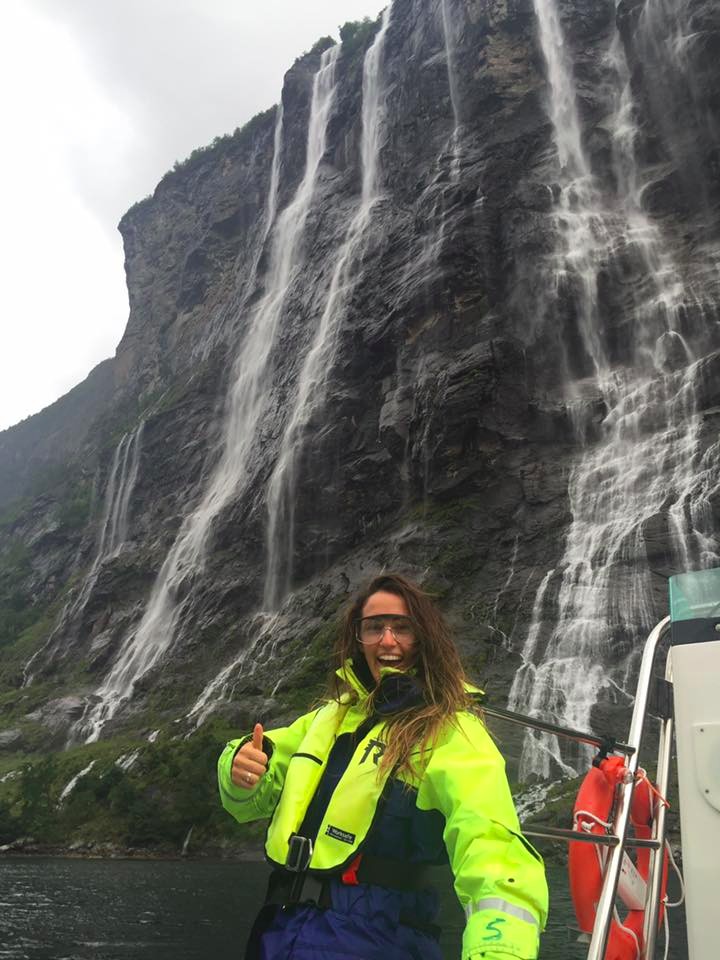 After your time on the water, warm up with some hot chocolate at Geiranger Sjokolade. You can also try different samples of some interesting flavored chocolate here. Norway's speciality is blue cheese chocolate, which as you guess tastes like blue cheese. There is also a grocery store in Geiranger if you want to pick up more groceries before heading to Trolltunga. You may want to carboload before hiking Trolltunga the next day.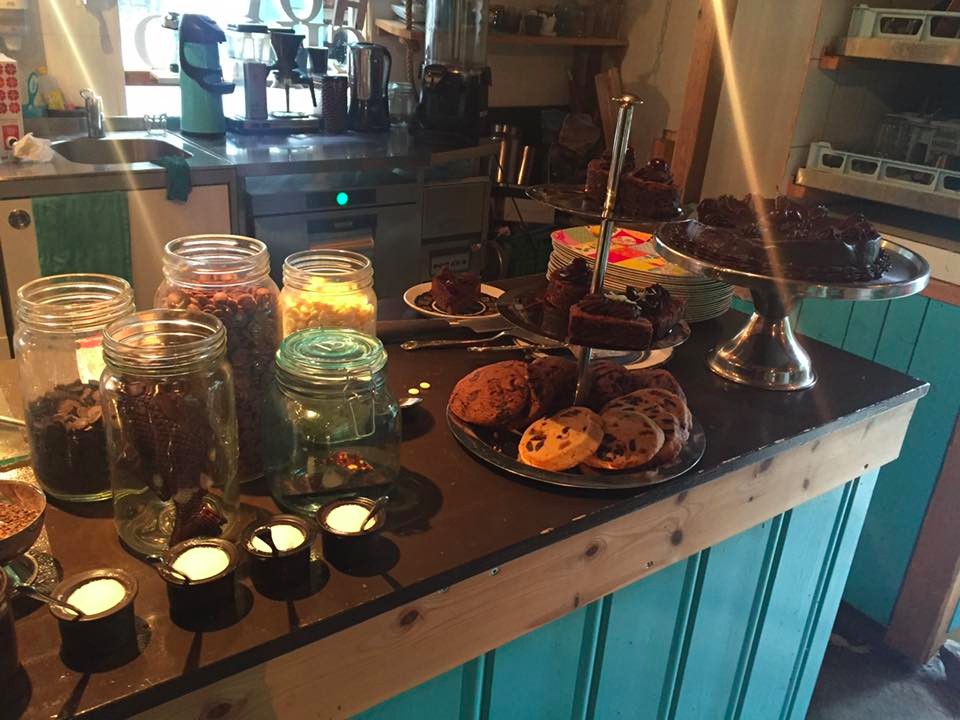 Head towards Odda, we stayed in Hardanger which was close to Odda so we wouldn't have long to drive in the morning to Trolltunga.
WARNING: There are a ton of ferries that you will have to take throughout Norway during your road trip. For this reason, don't plan on reaching your destination late at night because the ferries may be closed. This happened to us this night and the only hotel that was open was $300/night so we slept in our tiny little rental car…. in a vineyard… the night before a 22 km hike.
Where we woke: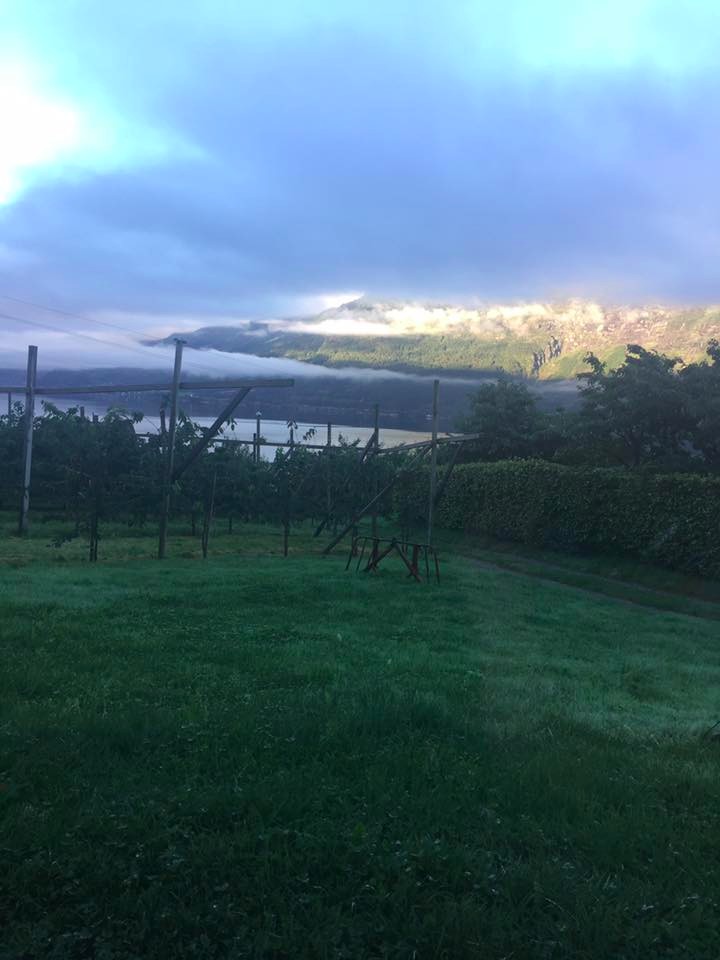 Airbnb we were supposed to stay at: Spacious apartment in beautiful Hardanger (get $30 off your Airbnb by using this link)
Where we actually stayed: A car on the side of a vineyard
Cost: $104/night
To see if your route includes a ferry, zoom in on the route on Google maps and see if there are any lines across rivers or fjords.  These lines usually mean your car will be driving onto a ferry, not a bridge. No one told me about the ferry situation (nor did I read about it on any blogs) so we were a little blindsided. Whatever, bad times make good stories (and you can read a little about our experience sleeping in the car here).
Day 3 – Trolltunga
I centered my 1 week in Norway around Trolltunga, this was the number one thing I knew I wanted to do.
Wake up around 7 and plan to start hiking Trolltunga around 8. It will take around 12 hours to complete and you definitely DO NOT want to be coming down in the dark because the last 2 kilometers are the hardest. Also, account for about 2 hours at the summit for picture taking. Depending on the weather and what day of the week you plan to hike, the line could be more than an hour long for pictures. I would recommend going on a weekday.
Read more about my experience hiking Trolltunga here. You can also see the video of hiking Trolltunga here.
Airbnb: Hardanger (get $30 off your Airbnb by using this link)
Cost: $104/night
Day 4 – Bergen
Driving time: 2 hours
Leave Hardanger for Bergen, where you can visit the old harbor or reward yourself for the hike with a few cocktails. Verkeriet and No Stress were two of our favorite bars in Bergen, both specializing in craft cocktails. Order the Lemon Meringue cocktail at No Stress and jump into a game of MarioKart with strangers.
Get a good nights sleep, or stay up until 7am with the local bartenders. You're old enough to make your own decisions. Guess which one I made.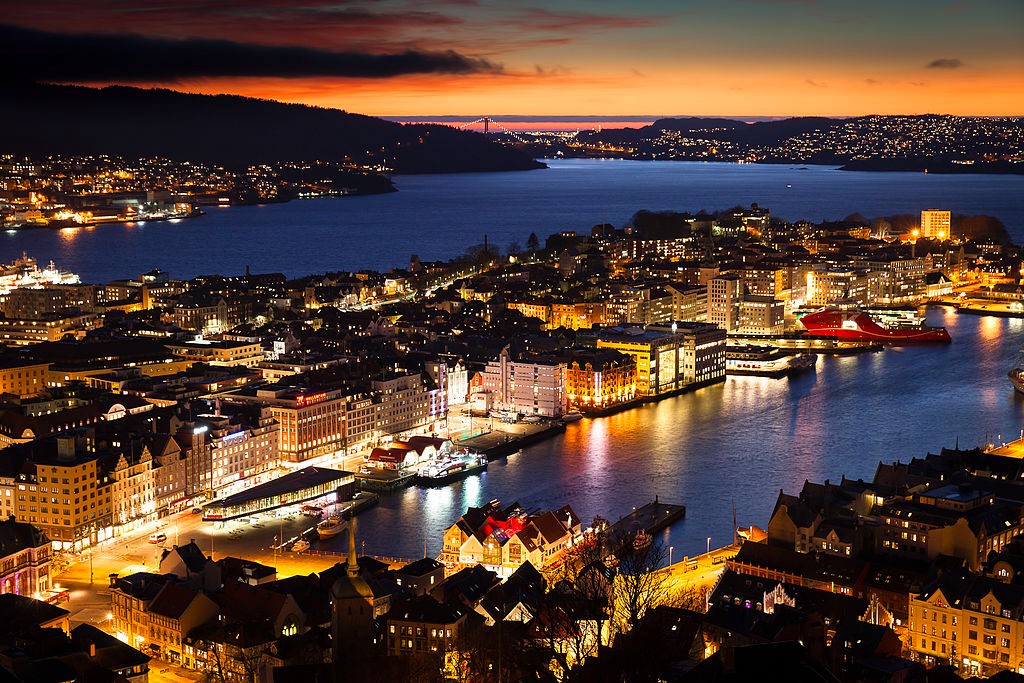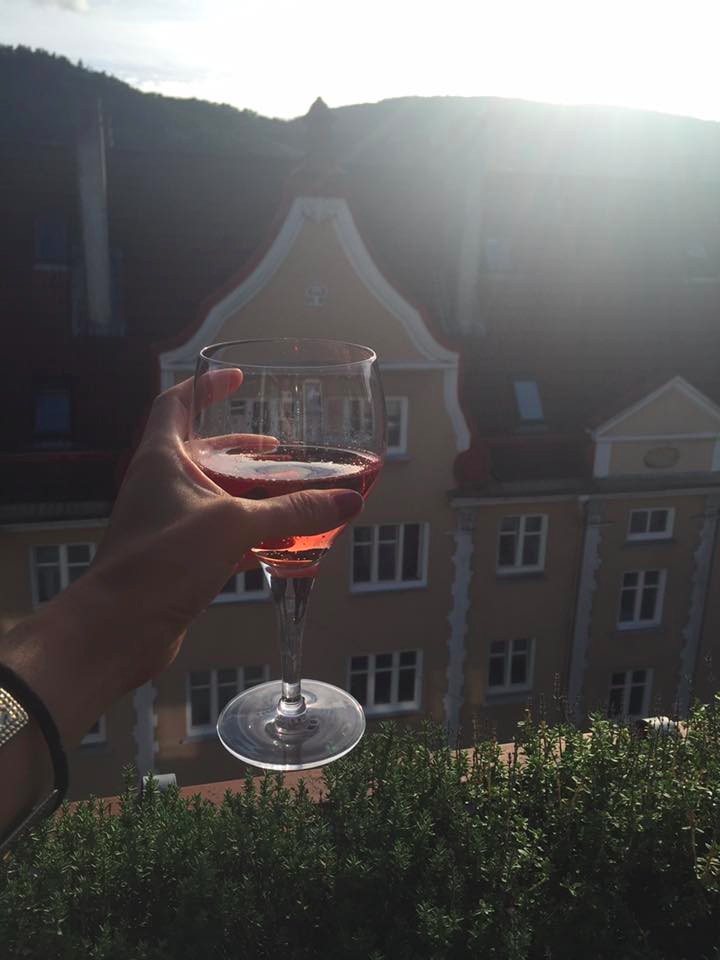 Airbnb: Roof top terrace in Bergen (get $30 off your Airbnb by using this link)
Cost: $104/night
Day 5 – Stavanger
Head to Stavanger for the day/night, which is a small eccentric town near the water in Southern Norway. It was one of my favorite towns during our 1 week in Norway. Although Stavanger is small, it's packed with colorful cafes and artsy restaurants. We also stayed on a sailboat Airbnb (which was fun, but a little technically challenging).
If you get to Stavanger early and don't want to hang out in the city, you can drive 2 hours to hike Pulpit Rock or Kjerag. Pulpit Rock was originally my plan for this day but unfortunately we were up until 7 the night before (super unplanned but these things happen).
Airbnb: Sailboat in the middle of Stavanger (get $30 off your Airbnb by using this link)
Cost: $73
Day 6 – Kjerag
Driving time: 2 hours to Kjerag
Although Trolltunga may be the longer and more famous hike, Kjerag was actually my favorite hike we did in Norway (and maybe my favorite hike I've done anywhere). You may recognize Kjerag as the hike where people stand on the boulder between two insanely high cliffs. Plan to spend at least 4-6 hours on this hike.
Standing on that rock was as scary as it looks. It was the first time in my life that my legs were actually shaking. You can view video footage of hiking Kjerag here.
Summary of Tips for 1 Week in Norway:
– Be aware of the ferry schedules
– Grocery Shop
– Make sure to bring hiking shoes, the trails will be pretty muddy and it will be nearly impossible to go in sneakers. These are the shoes I wore.  However, I also bought these hiking boots recently and I'm so in love with them that I wear them around the house 🙂
– For the hikes, dress in layers.  You will be cold at the beginning, but after that first hill, things really heat up. I actually bought most of my hiking clothes from Amazon, like these thermal leggings and this hiking long sleeve. You will also need a raincoat (like this one) and a fleece (like this one here). But, the most important thing of all…. comfortable hiking socks! Bring multiple pairs in your bag in case your feet get wet during the hikes.
– Avoid going in mid summer, which will be high season for tourists.
– Watch for animals in the road when driving, especially late at night when it's hard to see. We came across plenty of sheep and cows in the road (I'm assuming they like the warmth of the asphalt? )
– If you don't want to wait in a large line for pictures at Trolltunga and Kjerag, show up to start the hike really early. For Trolltunga, we waited over an hour. For Kjerag, we were the only ones on the trail.
Our Itinerary for 1 week in Norway in a nutshell:
1st day: Drive from Oslo to Andalsnes, Norway
2nd day: See Trollstigen and Geiranger Fjord, Drive to Hardanger
3rd day: Wake up, hike Trolltunga, Sleep in Hardanger
4th day: Hardanger to Bergen, Go out in Bergen
5th day: Bergen to Stavanger, option to do Pulpit Rock Hike
6th day:  Do Kjerag Hike
7th day: Fly Out
Have any questions about our itinerary for 1 week in Norway? Please comment below!