Quanjude Roast Duck Restaurant is famous for being one of the oldest roast duck restaurants in China, lasting for 149 years and counting.
What is so special about Quanjude? The menu only contains duck, and every part of it. Check out this menu below: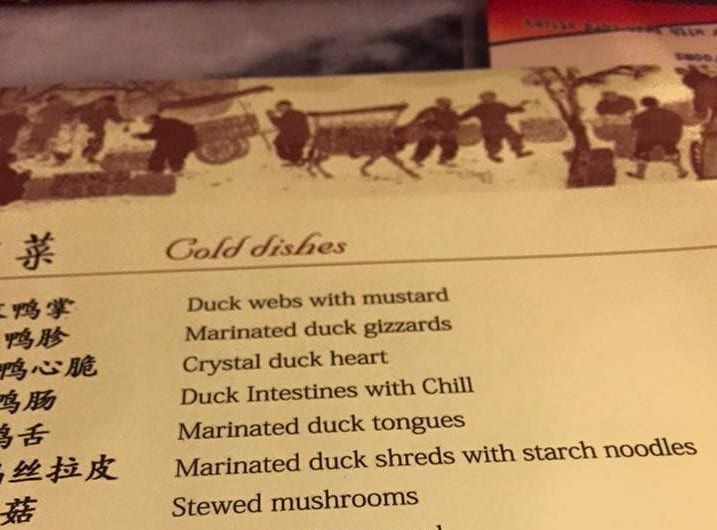 So, first off.. I tried duck feet and they surprisingly weren't bad… but they were also covered in a really good spicy mustard. Definitely a weird texture.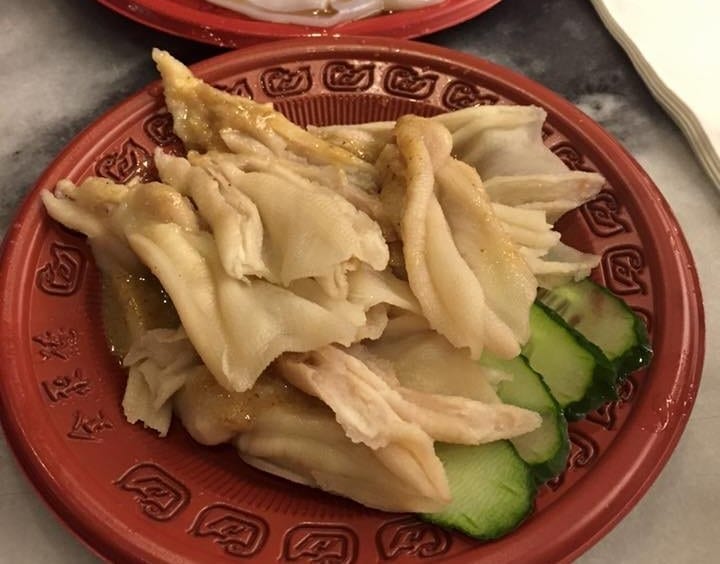 Next, this thing came to the table… in what I can only describe as a block of jello holding together different body parts of duck. Probably the grossest thing I've ever laid my eyes on.  My friend said it looked like a hunk of thrown up Tiramisu, and he's not wrong.  Usually, I'm a trooper and I can try anything at the table, but just look at this thing..NOPE.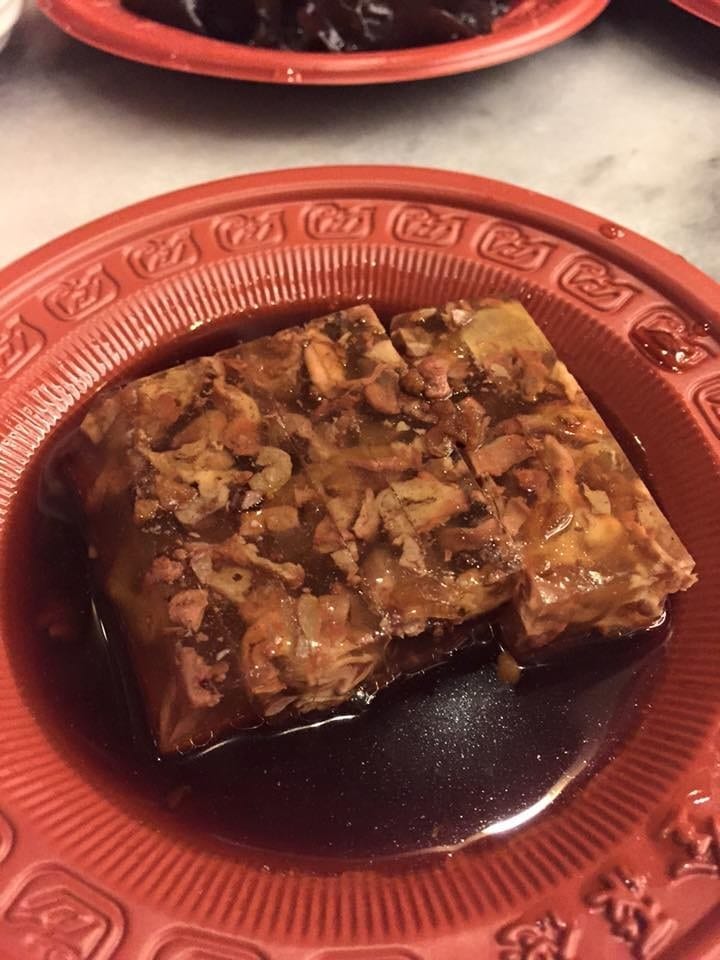 The roast duck tasted pretty amazing and is served with very thin tortillas, spring onions and a thick soia sauce to make a DIY wrap out of. Dare I say the best duck I've ever had? Or was it just because this is what I tasted after the duck feet and the grossest dish I've ever seen? We'll never know.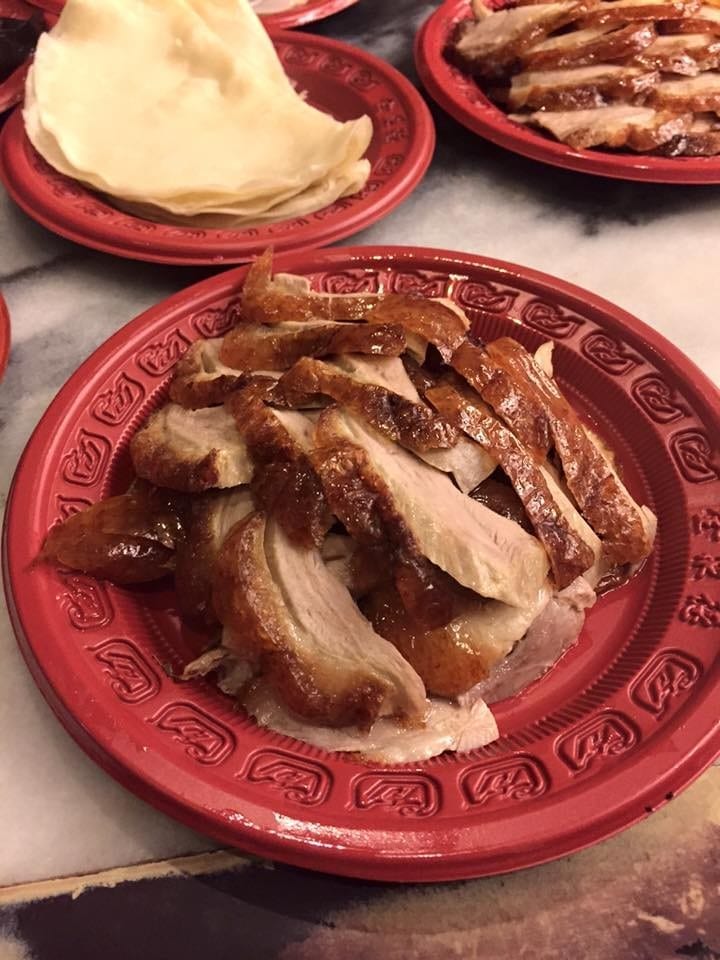 The restaurant itself is in an enormous traditional Chinese building and has had many famous celebrity and politician visitors. Go early and be prepared to wait in line. This is one of the most famous places to eat in Beijing.
Quanjude Roast Duck Restaurant 
Address: 30 Qianmen Street (near Qianmen Pedestrian Street)