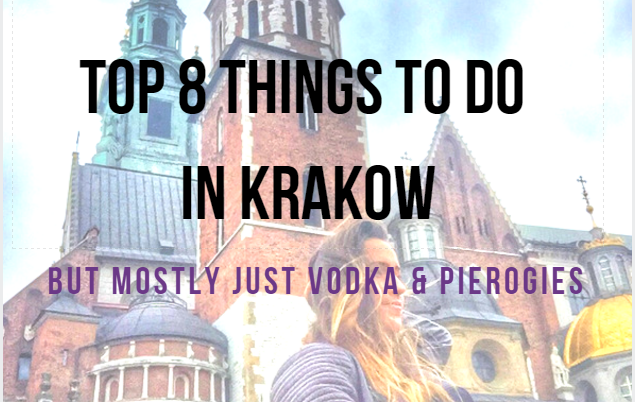 "But for plenty of visitors, it's not so important how old things are, but how drunk they can get. And Krakow knows how to deliver, with some of the highest numbers of bars per capita of any city anywhere in the world."
-actual quote by the Snarky Nomad that may have convinced me to visit Poland
I'll be honest and admit that when I originally booked a trip to Krakow, I thought most of the things to see in Krakow had to do with the food and the bar scene.  And by mostly, I mean that's really all I knew about Krakow. Actual screen shot…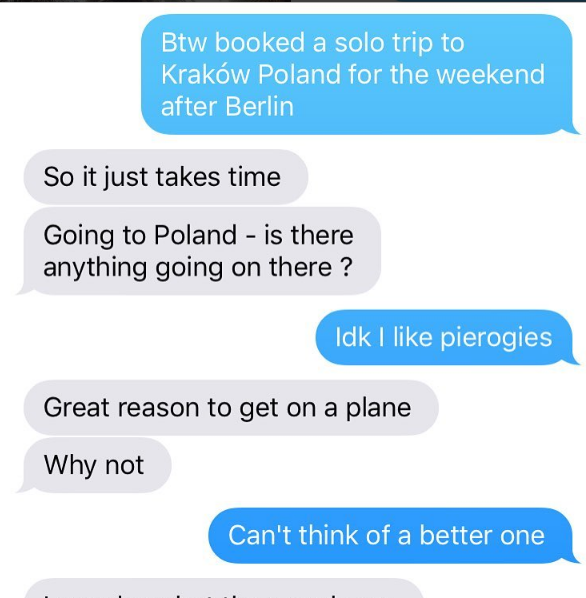 BUT, while I was there, I discovered a ton of other reasons why Krakow is worth visiting. Now, let me tell you about the food and the bars…
Kidding. Here are my top things to see in Krakow, starting with the Wawel Castle, and ending with lots of vodka…
1. Stroll Around the WAWEL CASTLE
The colorful Wawel Castle stands on a hill above Krakow, surrounded with beautiful gardens.  Even if you don't want to take a tour, the castle has a great view of the city and the riverbank. The photo opportunities here are endless. Keep in mind I was alone, so only had a selfie stick 😉


2. Grab Pierogies at UBABCI MALINY
Ubabci Maliny is located in a dimly lit rustic basement with wooden tables and some of the best Polish food around. The location makes it feel like you've stumbled upon a secret spot. Order from the bar and wait to hear your number to be displayed, this isn't a place to be waited on, but it is a must see. Did I mention how good the food is? Oh yeah, and it's unbelievably cheap.
Address: 17 Ulica Slawkowska and 38 Ulica Szpitalna., Krakow, Poland
  Wait until you see this sign on the street, walk into the doors. You will feel like you're going the wrong way, but you're not. The hallway will lead to an indoor square where you will see another sign. Go down the steps. 

3. Go Barhopping in OLD TOWN
Old Town's maze of cobblestone streets and hidden alleyways is home to one the highest number of bars per capita of any city, anywhere in the world. Most of the bars are pretty maze-like in the inside as well, making for a fun yet confusing evening. Keep an eye on your newfound friends, you don't want to end up walking all the way back to the hostel and yelling "they all left me!" like my Aussie dorm mate.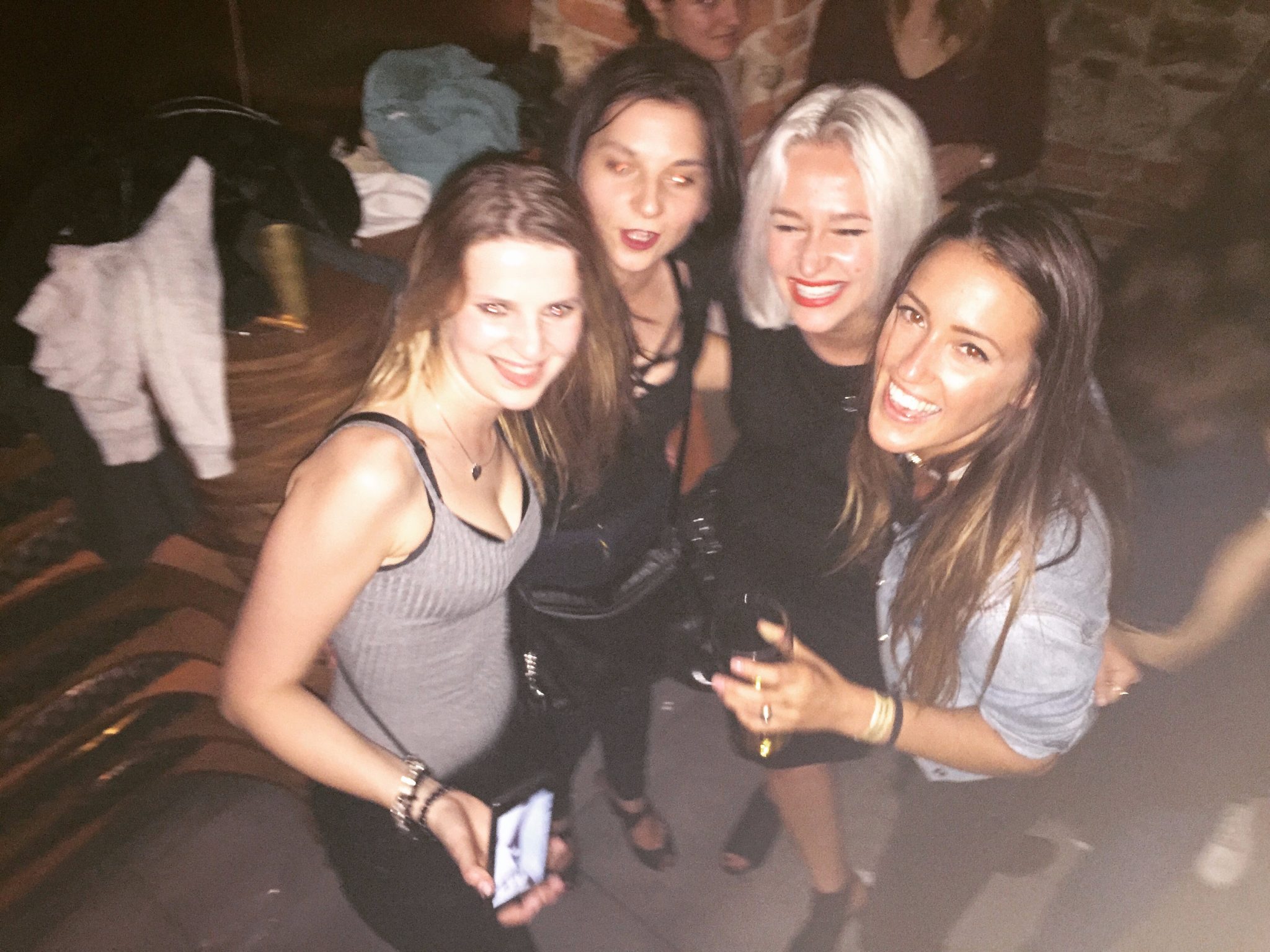 4. Dig into Polish Mountain Cuisine at MORSKIE OKO
If you want to experience Polish music, traditional Polish atmosphere, and a great Polish food, you have to visit Morskie Oko. I sat outside, but if you get a spot in the basement, there is live music and the whole restaurant looks like a massive highlander cottage. 
Find it: Szczepanski 8, Krakow 31-011, Poland
5. Grab a Beer at ALCHEMIA
Alchemia is a creepy little bar in Kazimierz (the heart of the Jewish Quarter/ where all the coolest bars in Krakow are). It's smoky, dimly lit and designed like the middle ages.
Find it: 33 332, Estery 5, 33-332 Kraków, Poland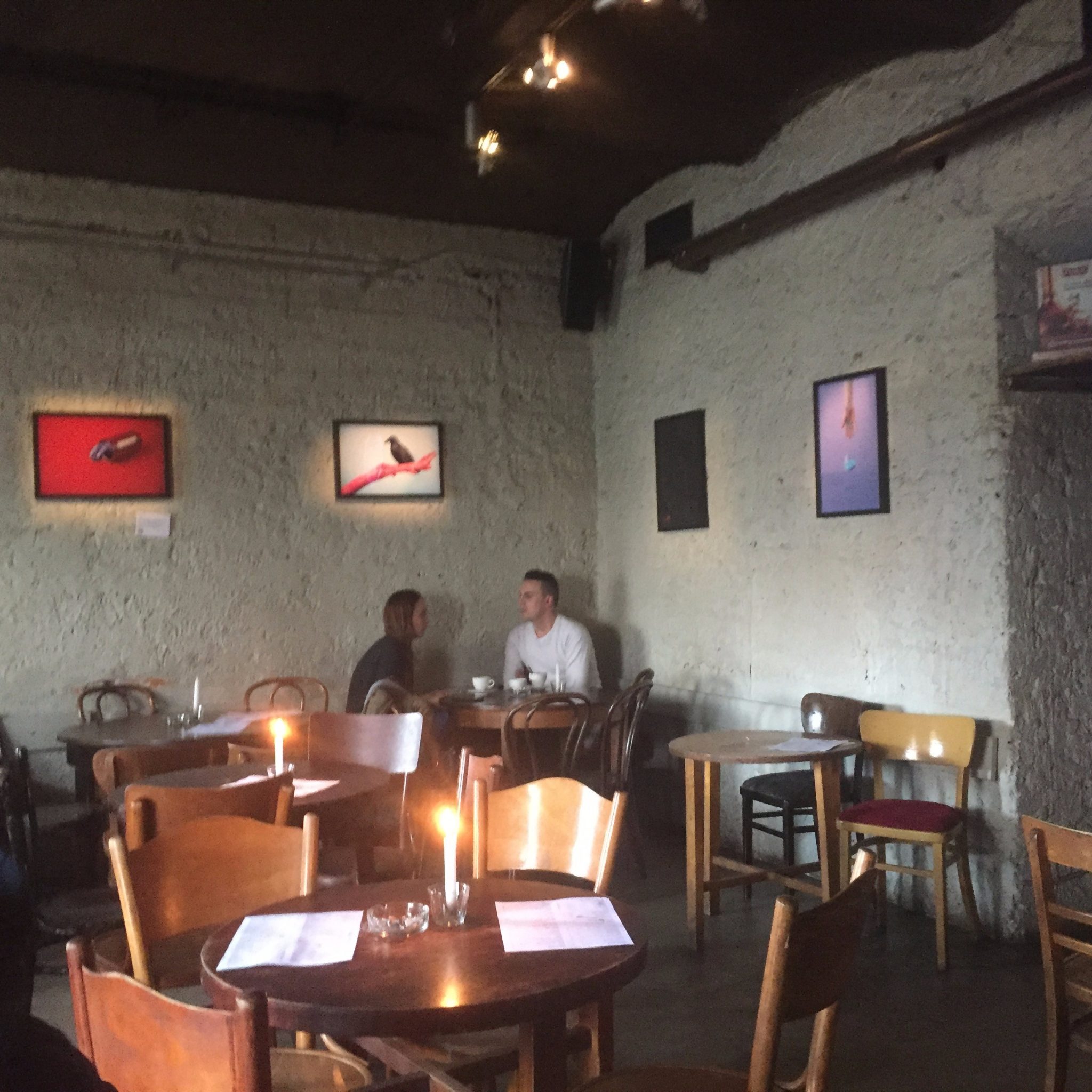 6. Peruse the Old Town's MAIN SQUARE
The Main Square is Krakow's main center of activity – from outside bars and cafes to street vendors and flower market stalls. Old town is a UNESCO World Heritage Site, with many buildings dating back hundreds of years (which is rare for Poland due to WWII).
7. Try Żubrówka Bison GRASS VODKA
Out of all the vodkas that Poland is famous for, this is the one you must try (not to mention it's completely illegal in the U.S.). Go to Wódka to get a real feel of Poland with around 90 flavored vodkas.
Find it: Mikolajska 5, Krakow 31-027, Poland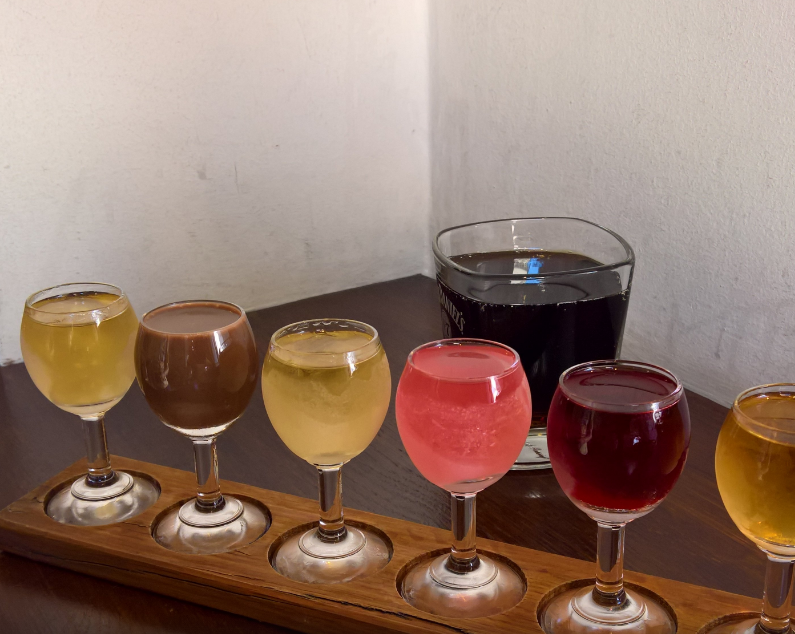 8. Put a Lock on LOVERS BRIDGE
Like most great European cities, Krakow too has a bridge full of padlocks. The bridge is called Little Father Bernard's Footbridge (or Lovers Bridge) and really doesn't fit into the rest of Krakow's aesthetic. The idea is for couples to buy a lock and fasten it to the bridge. As long as their lock stays locked, so do they. I did this in Salzburg and it didn't work for me but feel free to give it a shot.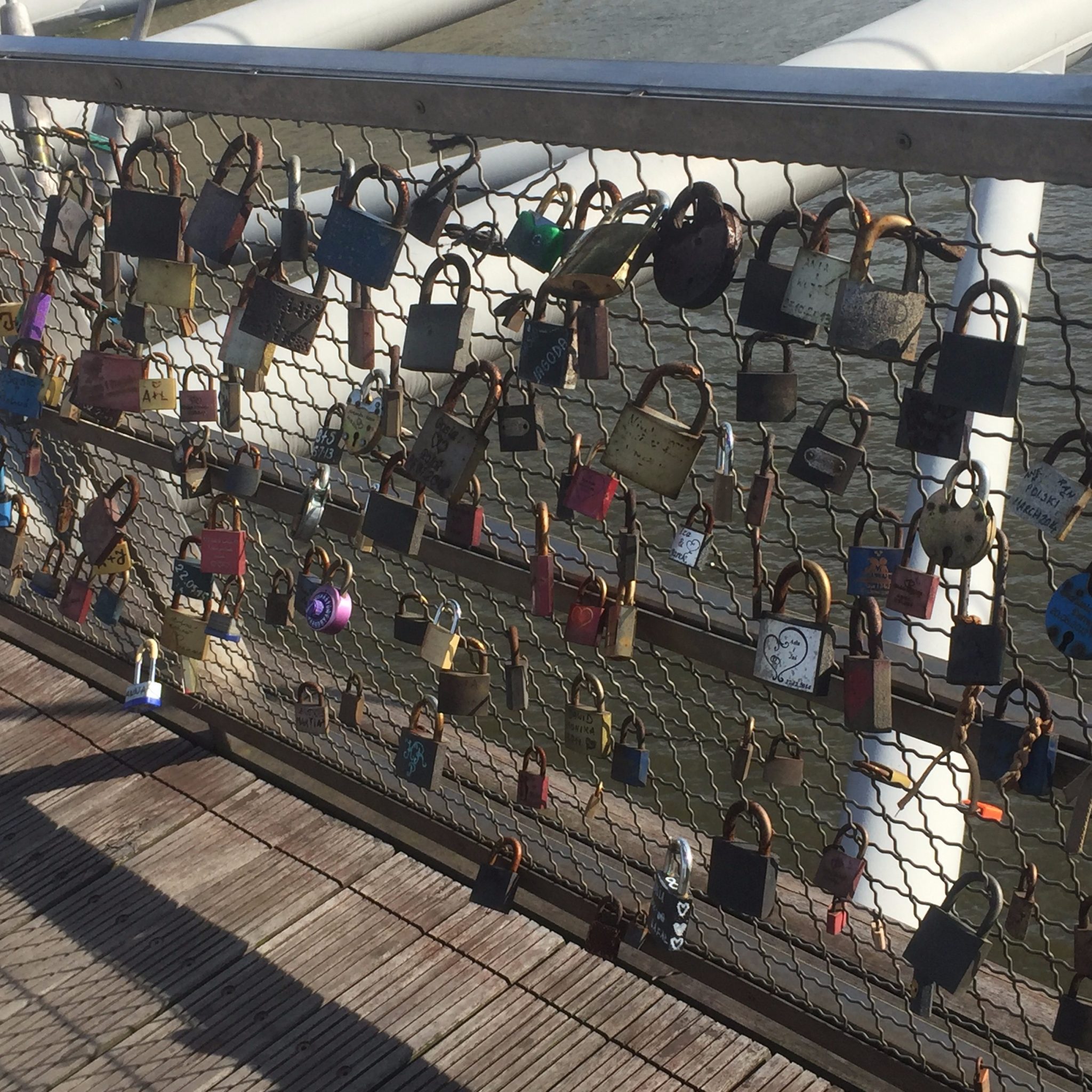 If you have more time than I did, you should take a day trip to the Tetra Mountains, Auschwitz, or the Wieliczka Salt Mine. Most of the trips take up the whole day, but are well worth it (so I've heard).
Did we miss any of your favorite things to do in Krakow? Feel free to comment below!
& here's a pin to use: