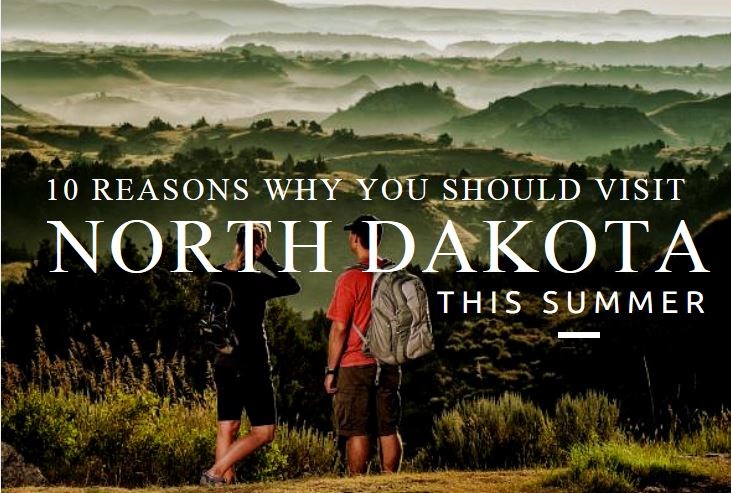 Want to visit North Dakota? There is no better time than right now!
Summer is the perfect time to visit North Dakota, with pleasurable weather and no shortage of outdoor activities to immerse yourself in. Check out our to do list for this summer below:
1. To Take a Guided Mountain Bike Tour on Maah Daah Hey Trail
Maah Daah Hey Trail connects the Southern and Northern halves of Theodore Roosevelt National park, and gives you free reign through North Dakota's rugged badlands and ample wild life. With many types of terrain, there are plenty of challenges to keep things interesting for any type of rider.  This mountain bike tour is the perfect reason to visit North Dakota this summer.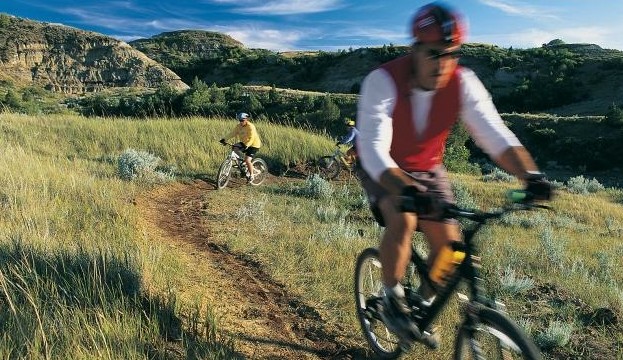 2. To Catch a show at Burning Hills Amphitheater
Smack in the middle of the rugged North Dakota, lies a quaint and colorful stage that is home to the Medora Musical and other country concerts. Visit North Dakota and sit near the top of the Burning Hills Amphitheater to enjoy one of the best panoramic views of the badlands.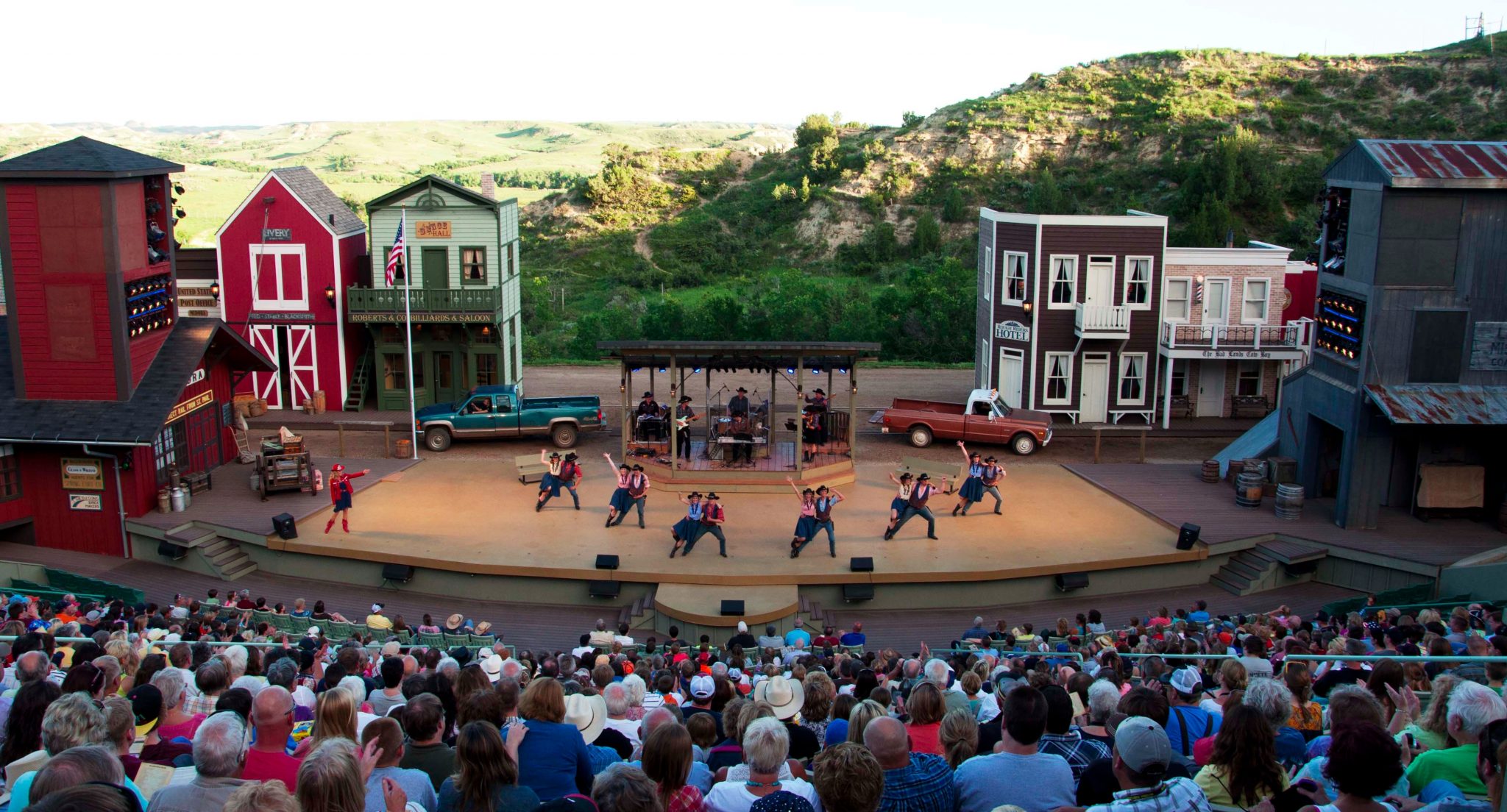 3. To Relax in the International Peace Garden
Found near the Canadian border, North Dakota's International Peace Garden is full of trails and lush gardens to celebrate peace between the two nations. The Garden is a perfect summer retreat. Read a book among the wildflowers and waterfalls, or by one of the two pristine freshwater lakes.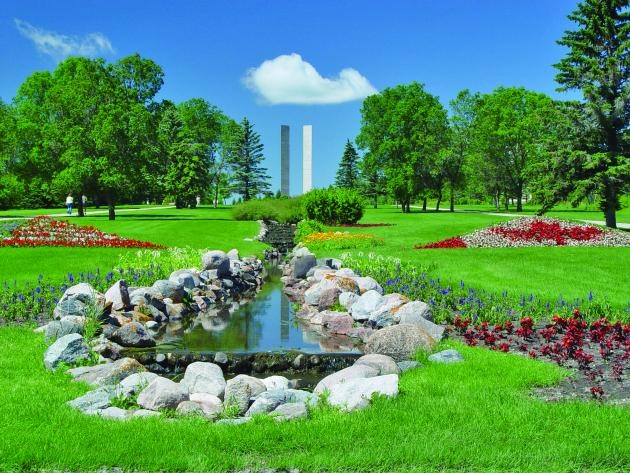 4. To Dig In at the Pitchfork Steak Fondue
Featured by the Food Network, the Pitchfork Steak Fondue in Medora serves up some of the juiciest steaks on pitchforks and fondues them western style.  Visit North Dakota and you can be a part of this steak buffet any evening this summer.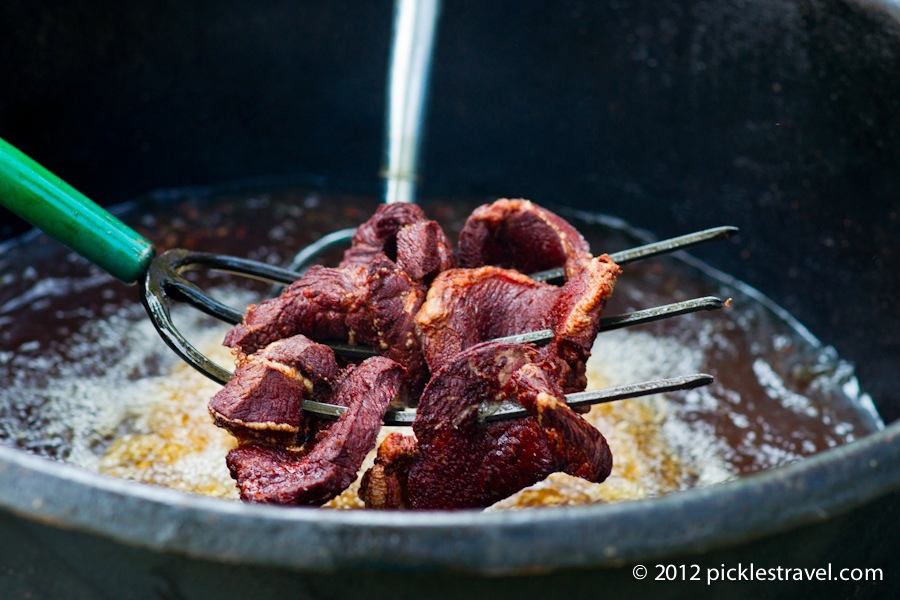 5. To Hike through Theodore Roosevelt National Park
With more than 70,000 acres of North Dakota's badlands, Theodore Roosevelt National Park has a lot of miles to be hiked. From painted canyons to peaceful valleys, Theodore Roosevelt National Park has trails for all different levels of experience. Have you already been to Theodore Roosevelt National Park? No problem, North Dakota has 13 different State parks to explore.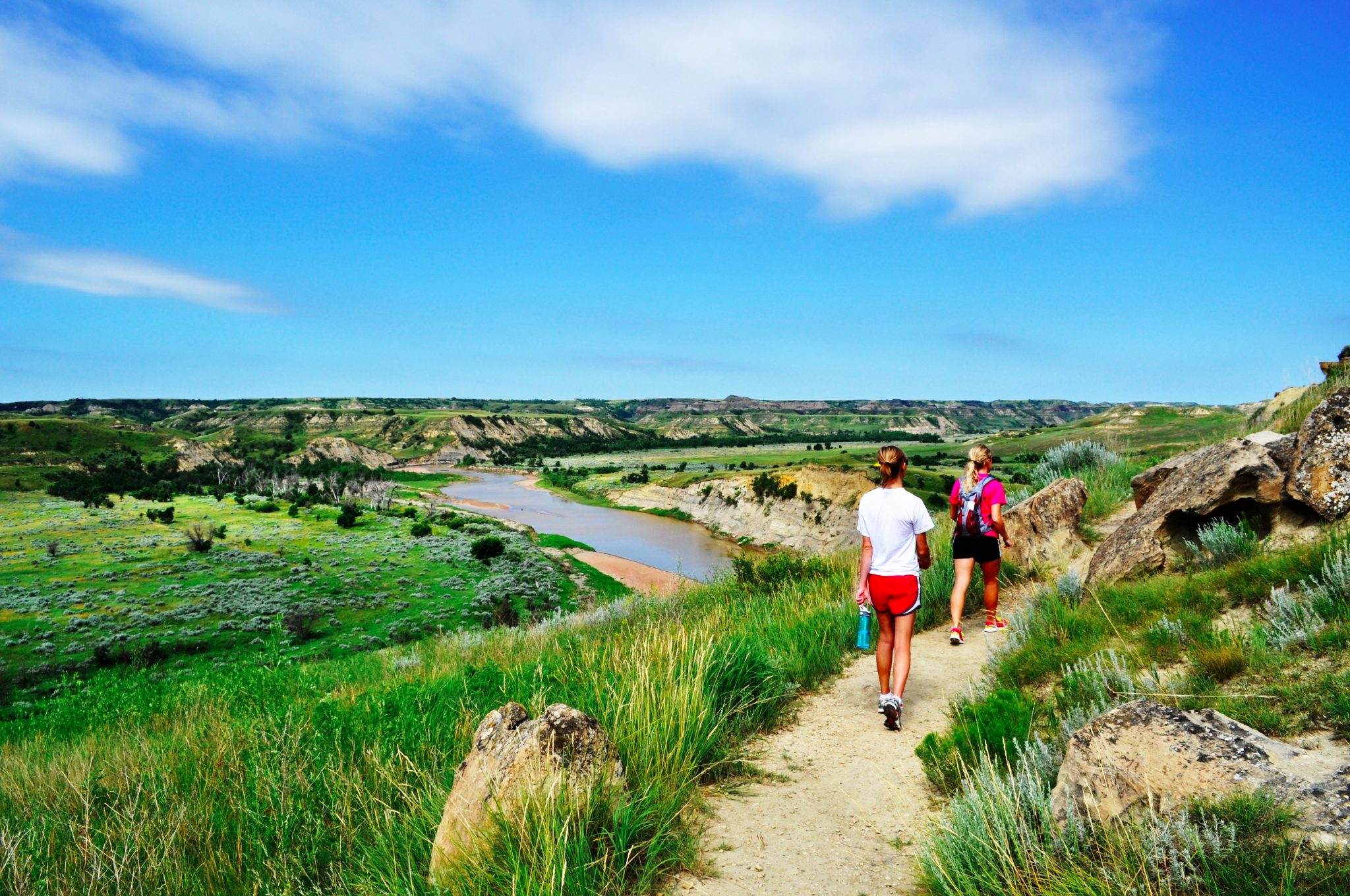 6. To Go Fishing at Lake Sakakawea
With plenty of walleye, perch and salmon to spot, Lake Sakakawea was rated by top anglers as one of the best fishing lakes in the United States. If you're looking for something a little less crowded, you can also try Lake Metigoshe, where you can find Pike, Walleye, Bluegill and Crappie.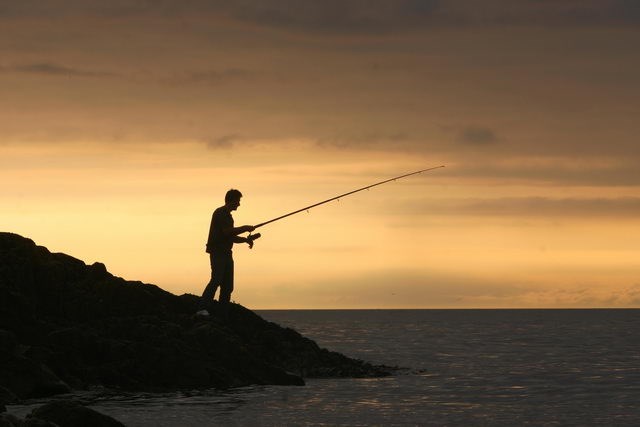 7. To Cruise the Enchanted Highway
90 miles west of Bismark, take exit 72 to discover the world's largest scrap metal sculptures (7 in total). Local artist Gary Greff started this project, with a goal of attracting more people to the small town of Regent.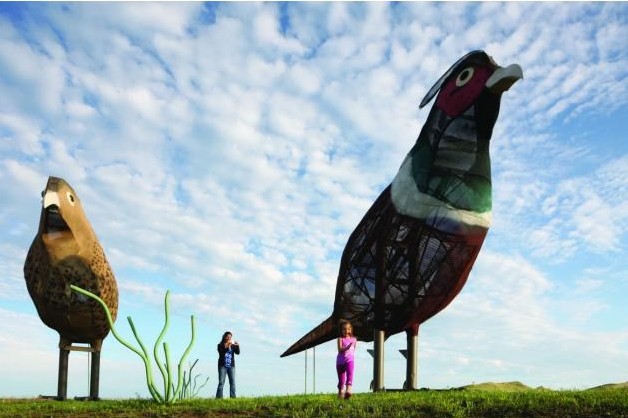 8. To Canoe down the Little Missouri River
Named the only marine spot in North Dakota to be classified as a State Scenic River, the 274 mile Little Missouri will take you through Theodore Roosevelt National Park, the Little Missouri National Grassland, and the Sully Creek State Recreational Area. Get a workout while experiencing some of North Dakota's best scenery.  
9. To Dance at the Fargo Blues Festival
Fargo Blues Festival is a two-day festival (August 14-15) that features world-class bands, great food, plenty of beverages and on-site camping. This year, Keller will be headlining as he plays as a member of The Fabulous Thunderbirds.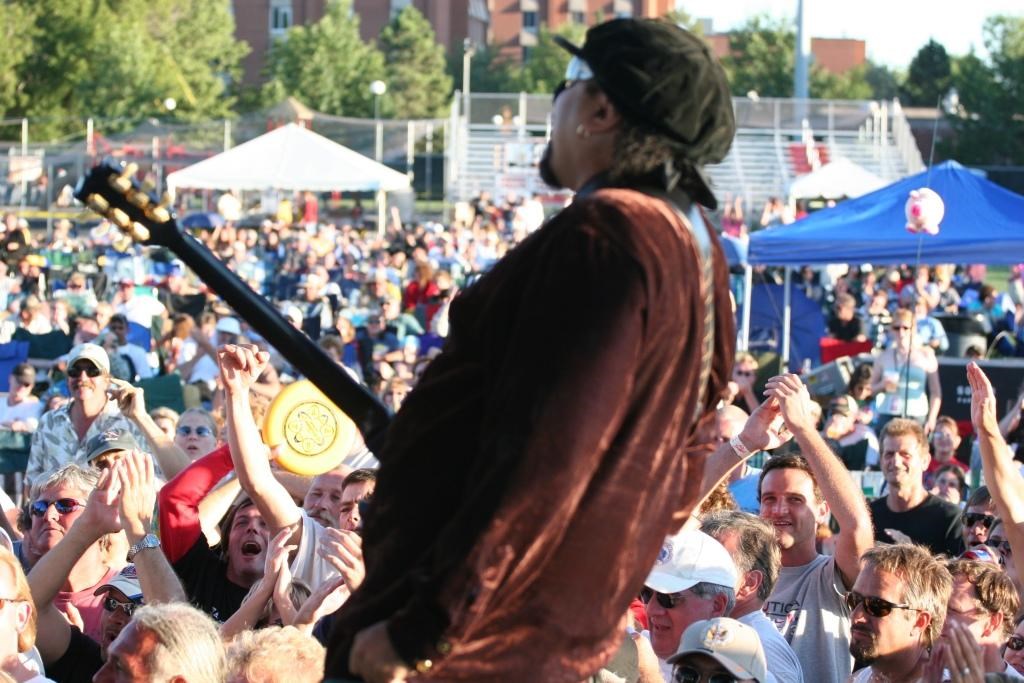 10. To Be a Part of North Dakota's Original Cruise Night.
Take a stroll down the sidewalk in Fargo to see tons of classic cars in Cruisin' Broadway 2015. Dates are: Thursday, August 6 – 5pm-9pm Thursday, September 3 – 5pm-9pm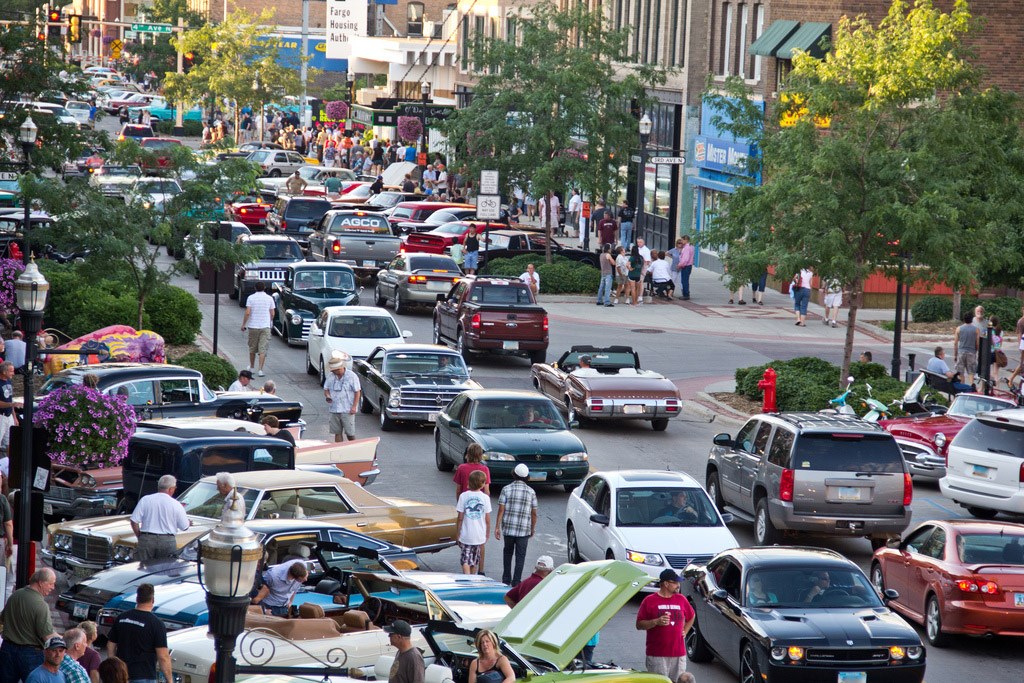 Looking for more things to do in North Dakota this summer? Browse all that North Dakota has to offer right here. This post was sponsored by ND Tourism. 
Media Credits: Burning Hills Amphitheatre, Theodore Roosevelt National Park, Steak Fondue, Fishing, Canoe, Blues Festival, Cruise Night