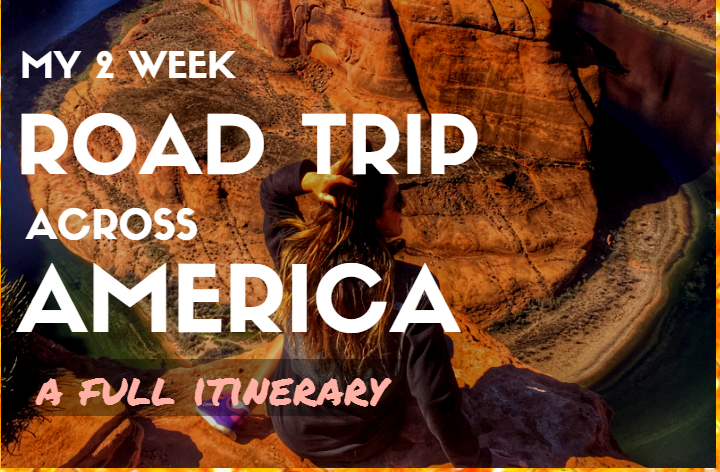 From spicy Cajun cuisine to hefty buffalo burgers, between small country honky tonks and high intensity nightclubs, and from never ending sunsets to sky sweeping mountains, the road trip across America has it all.
The age old road trip across America has been a dream and an accomplishment for many people. The U.S. is an enormous nation that stretches across miles of different cuisines, activities and scenery to call it's own. Let's just say, there's a lot to experience on route from the Atlantic to the Pacific Ocean (or vice versa). This is my full itinerary for my 2 week road trip across America (from Philadelphia, PA to San Diego, CA) .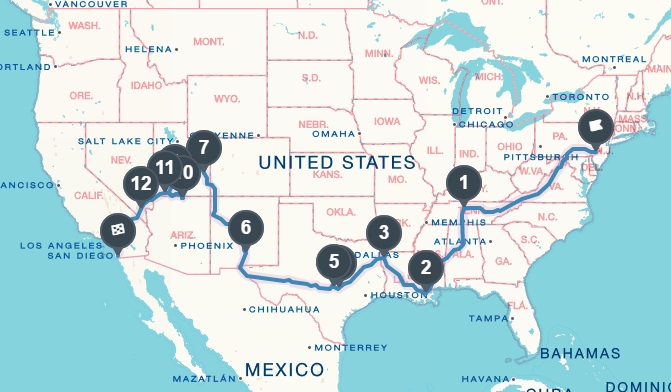 Day 1: Drive 12 hours to Nashville
Start off your road trip across America by driving to Nashville, TN. This is a long and relatively boring drive so you may want to find some roadside attractions to split it up. We opted for "Foamhenge", a life size replica of Stonehenge made out of foam in Natural Bridge, Virginia. If you want to find it, use Google Maps, because Apple Maps is wrong.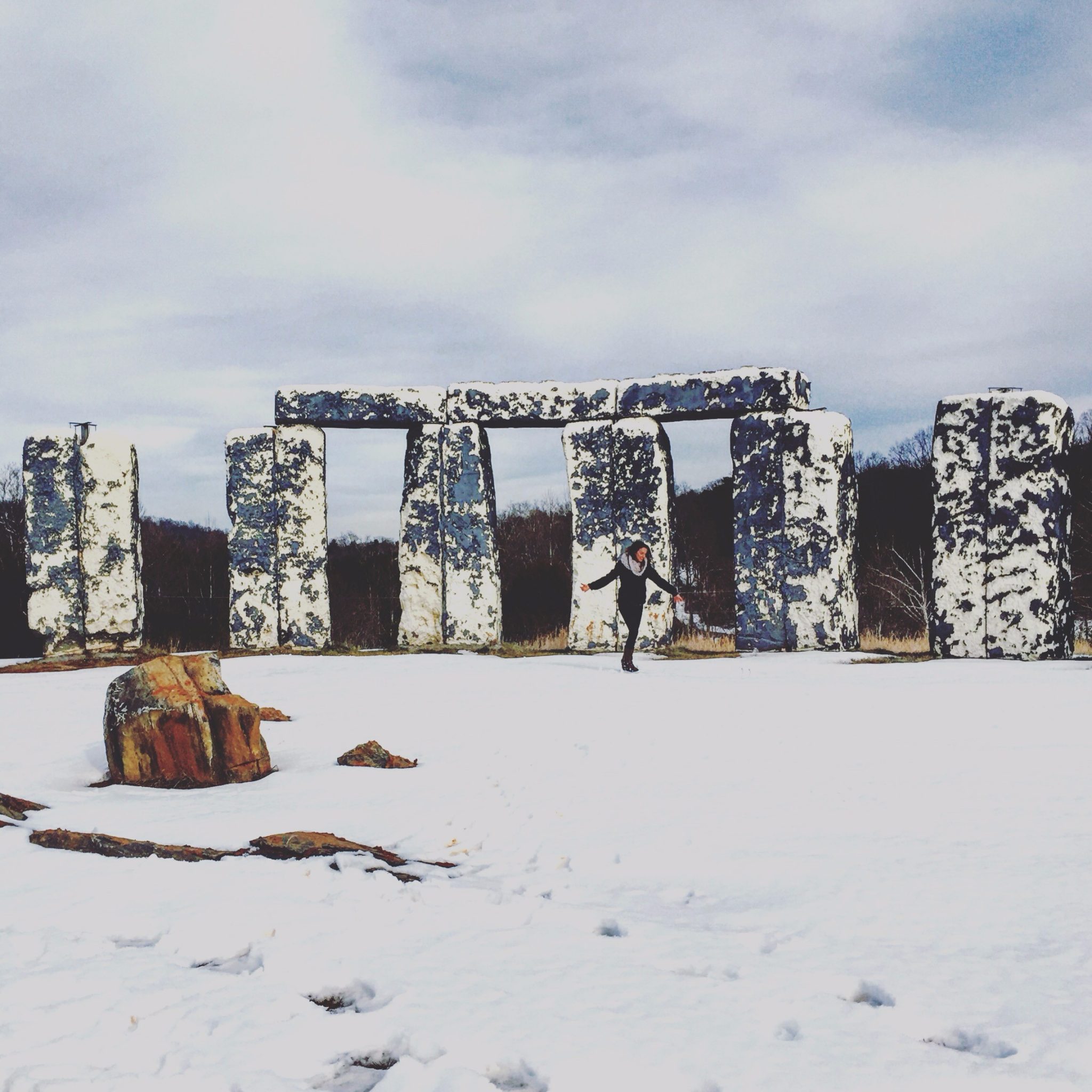 Once in Nashville, go out for the night on Broadway, a fluorescent-lit street lined with live music, cowboy hats and bachelorette parties. See who's on the stage at Tootsies Orchid Lounge or blend in with the crowd at The Stage.
Day 2: Nashville
You did drive 12 hours the day before, so it's worth it to stay another day and check out the home of country music.
If you're a fan of country, you can spend the day at the Country Music Hall of Fame. If not (like me), you can spend the day recovering with some hot chicken at Prince's or a full Nashville inspired meal at The Row in midtown. Take a stroll around the Midtown neighborhood afterwards, which has a nightlife and ambiance of it's own.
Day 3: Drive 7 Hours to New Orleans
Another long drive, but craziness awaits at the one place where it's always Mardi Gras. Hit Bourbon Street to stretch your legs and forget about the drive with a Grenade in tow. Fill up on shrimp and grits or a po'boy and spend your night yelling obscenities from the balconies or catching beads on the street. You'll also want to make time to sit down at Pat O'Briens for one of their famous Hurricane cocktails.
Day 4: New Orleans
Recover from your hangover with brunch at the Ruby Slipper and then head to Jackson Square to grab a beignet from Cafe Du Monde. Jackson Square has plenty of boutiques and art galleries for you to peruse. If you need more to do, check out our full bucket list for New Orleans.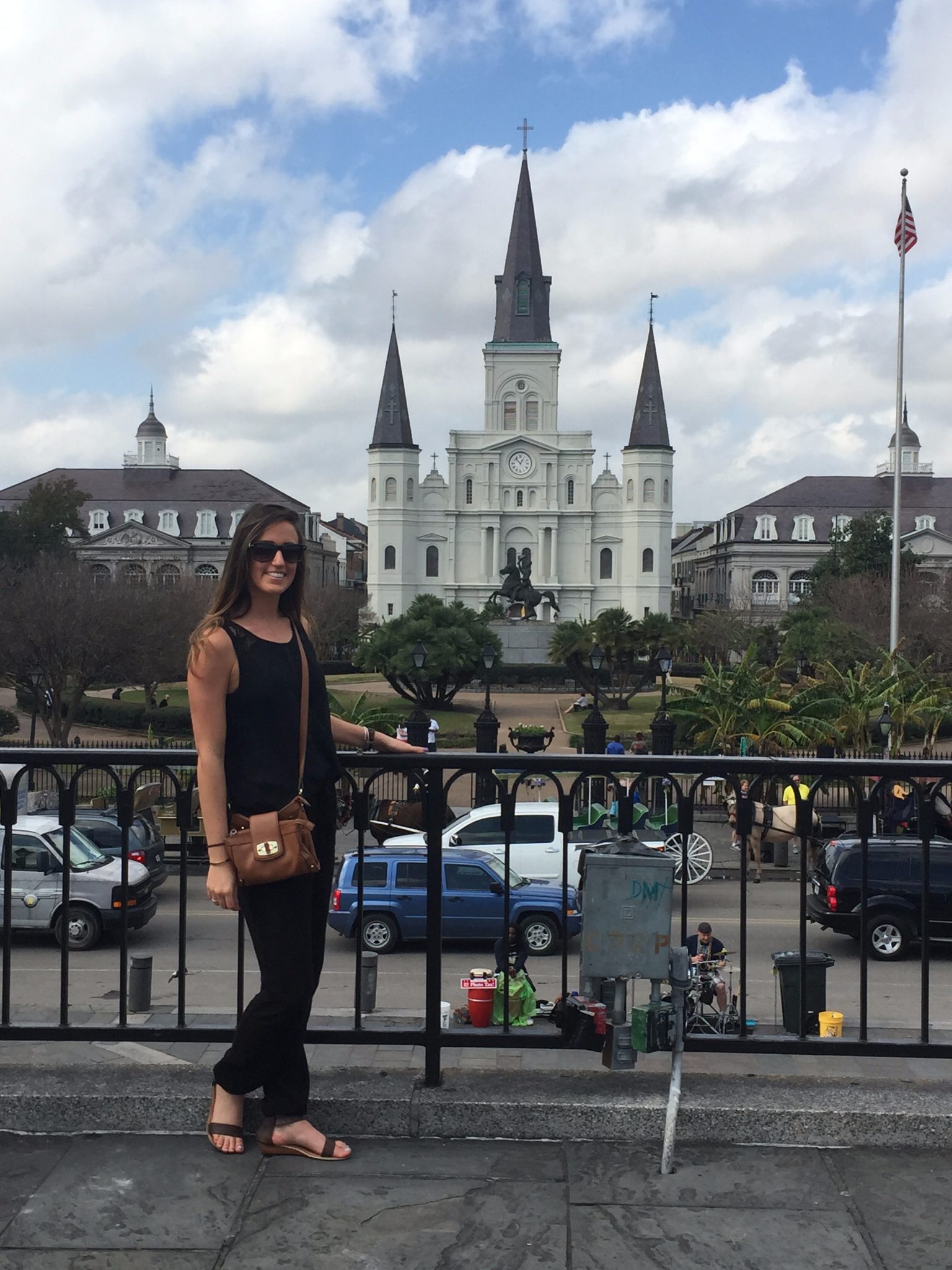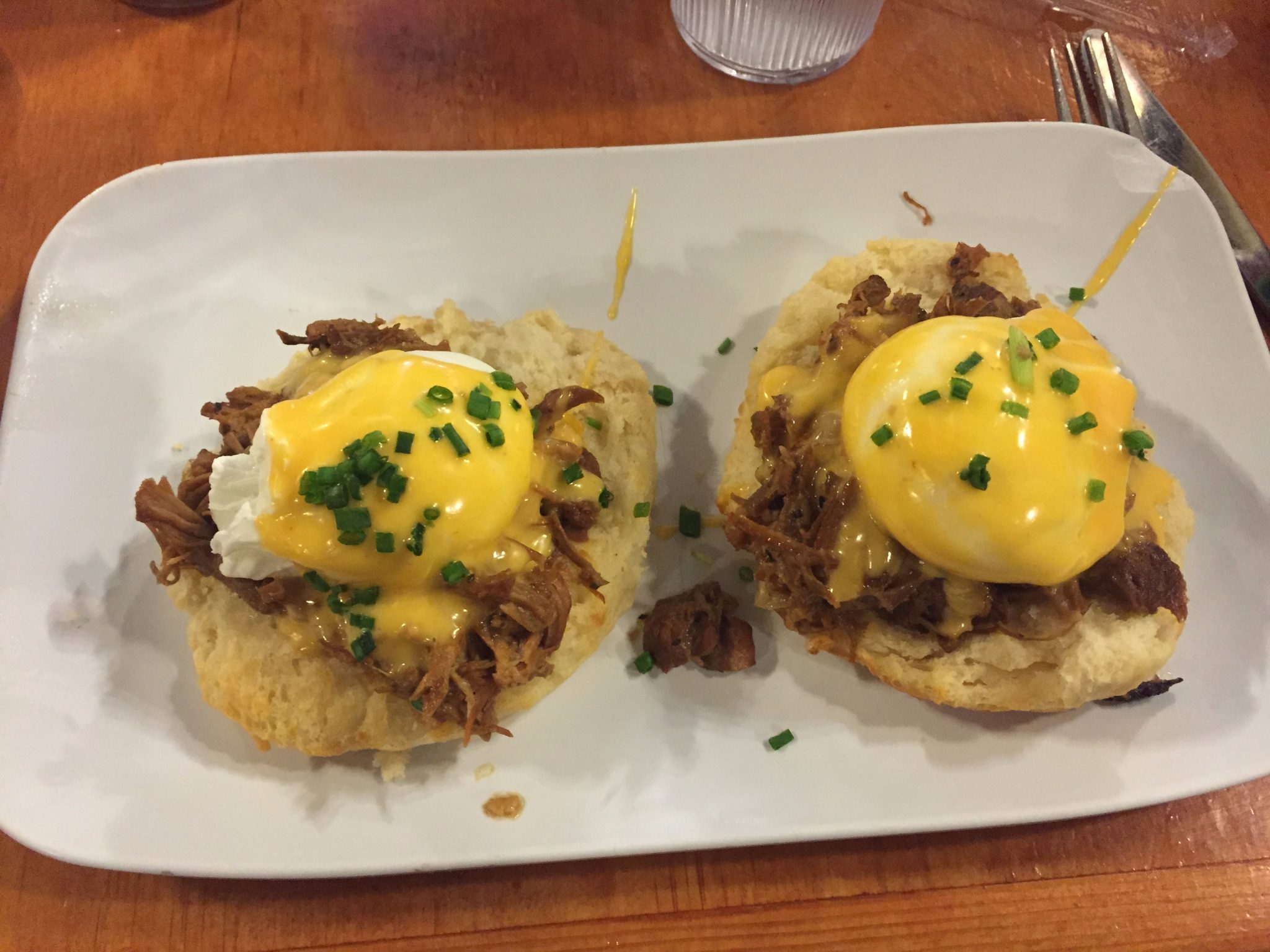 Day 5: Head to Austin, TX
Wake up and drive 7 1/2 hours to Austin. Throw on some makeup while your in the car and head to 6th Street when you arrive. 6th St. is the center of the nightlife scene in Austin, made up of tons of rooftop bars and live music. Skip around and you can find a dueling piano bar, a German beer garden and modern day speakeasy.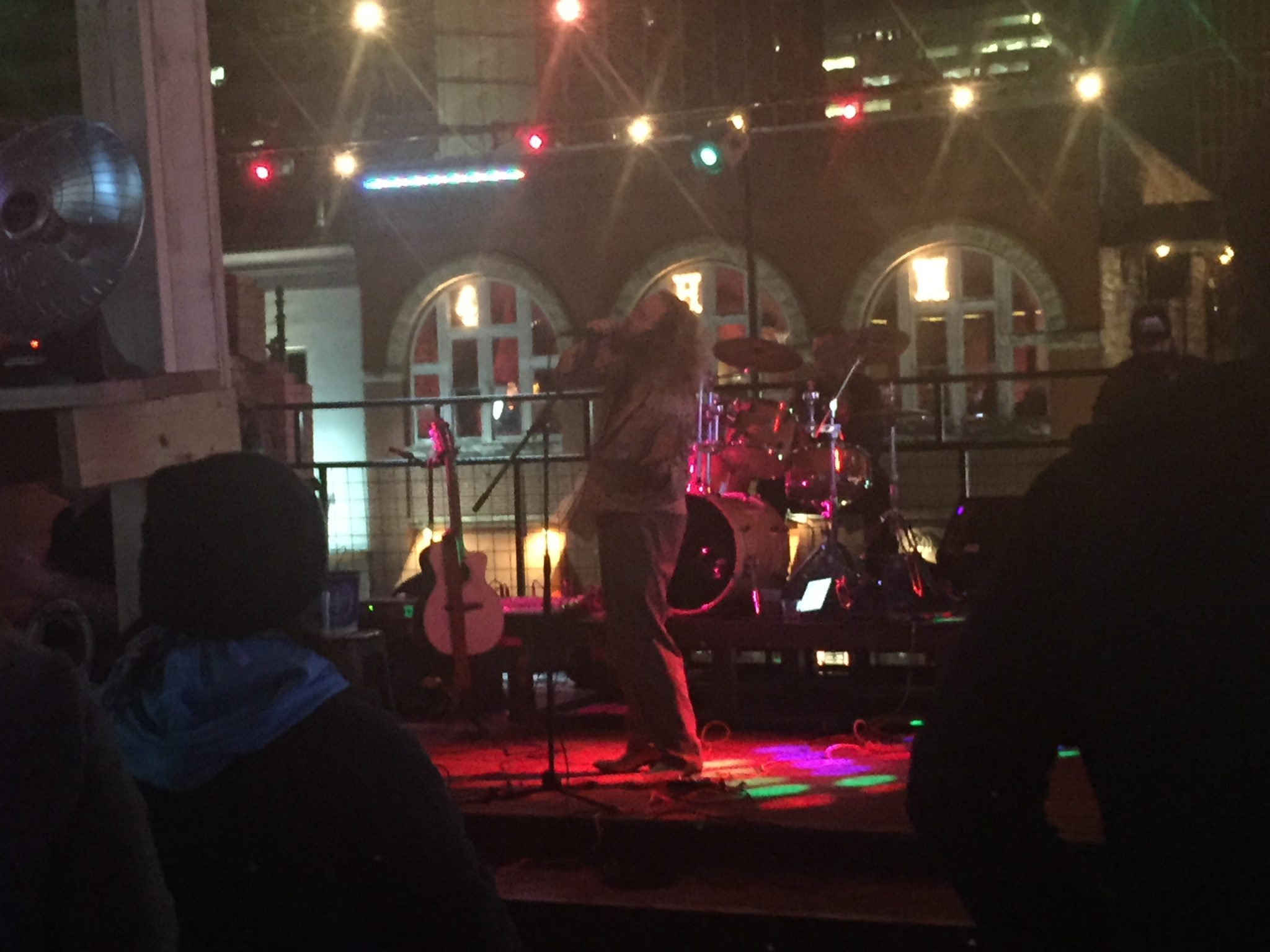 Day 6: Austin, TX
Shake off your hangover at Spider House, a quirky and artfully decorated outdoor cafe. Afterwards, head to Baylor Street Art Wall, a failed condo project turned into a canvas for local artists. Grab some day drinks at Rainey Street, known for it's historic homes turned into a series of themed bars. Stop by a bar made out of recycled shipping containers at Container Bar, or step into Bangers' Beirgarten. Before you leave Austin, don't forget to fill up on some Tex-Mex cuisine. For more things to do in Austin, check out this full post on 2 days in Austin.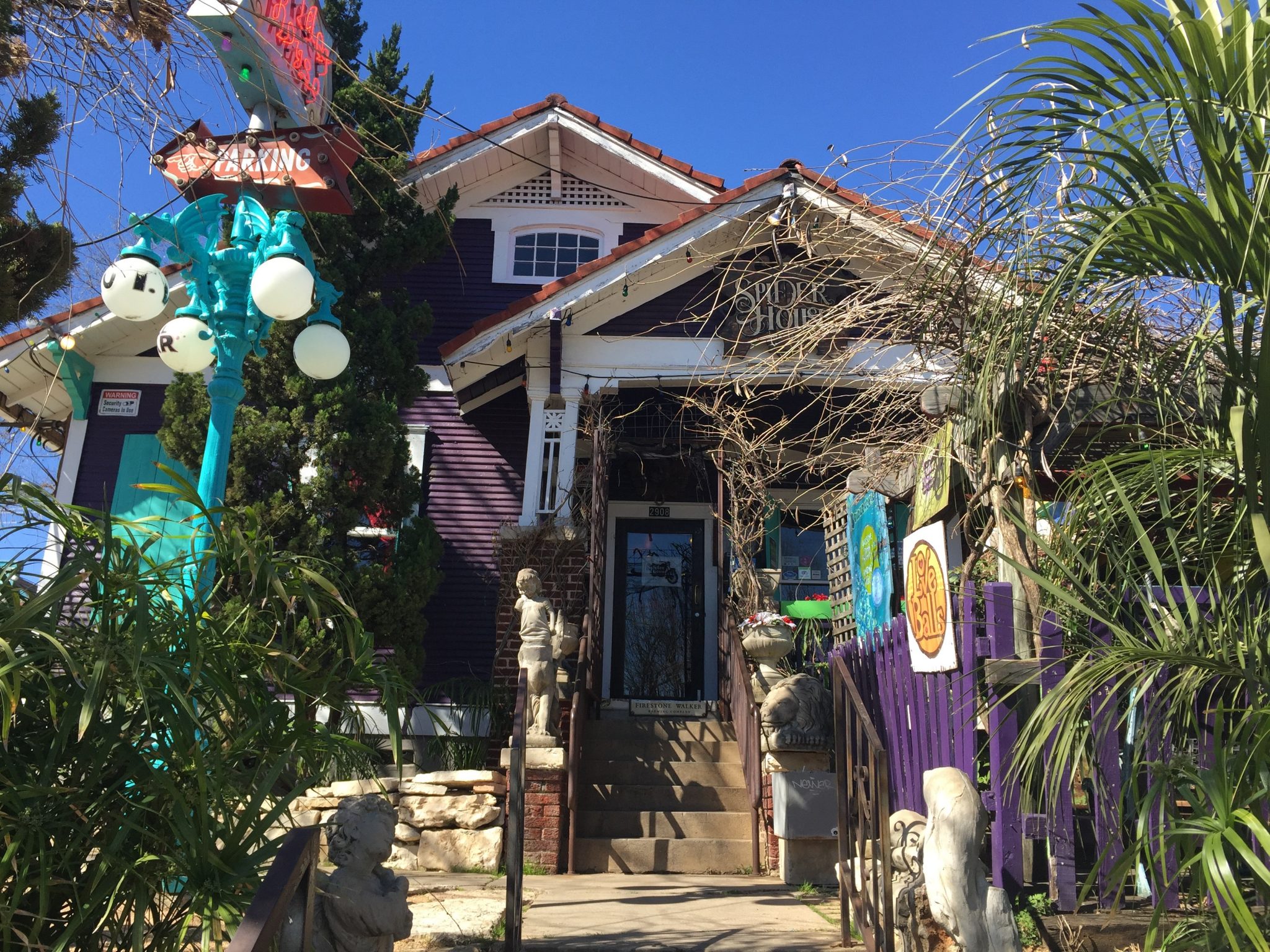 Day 7: Hamilton Pool & White Sands, NM
On your way out of Austin, don't forget to stop at Hamilton Pool, a beautiful swimming hole surrounded by gigantic limestone and a 50 ft. waterfall. Find this spot 45 minutes outside of Austin.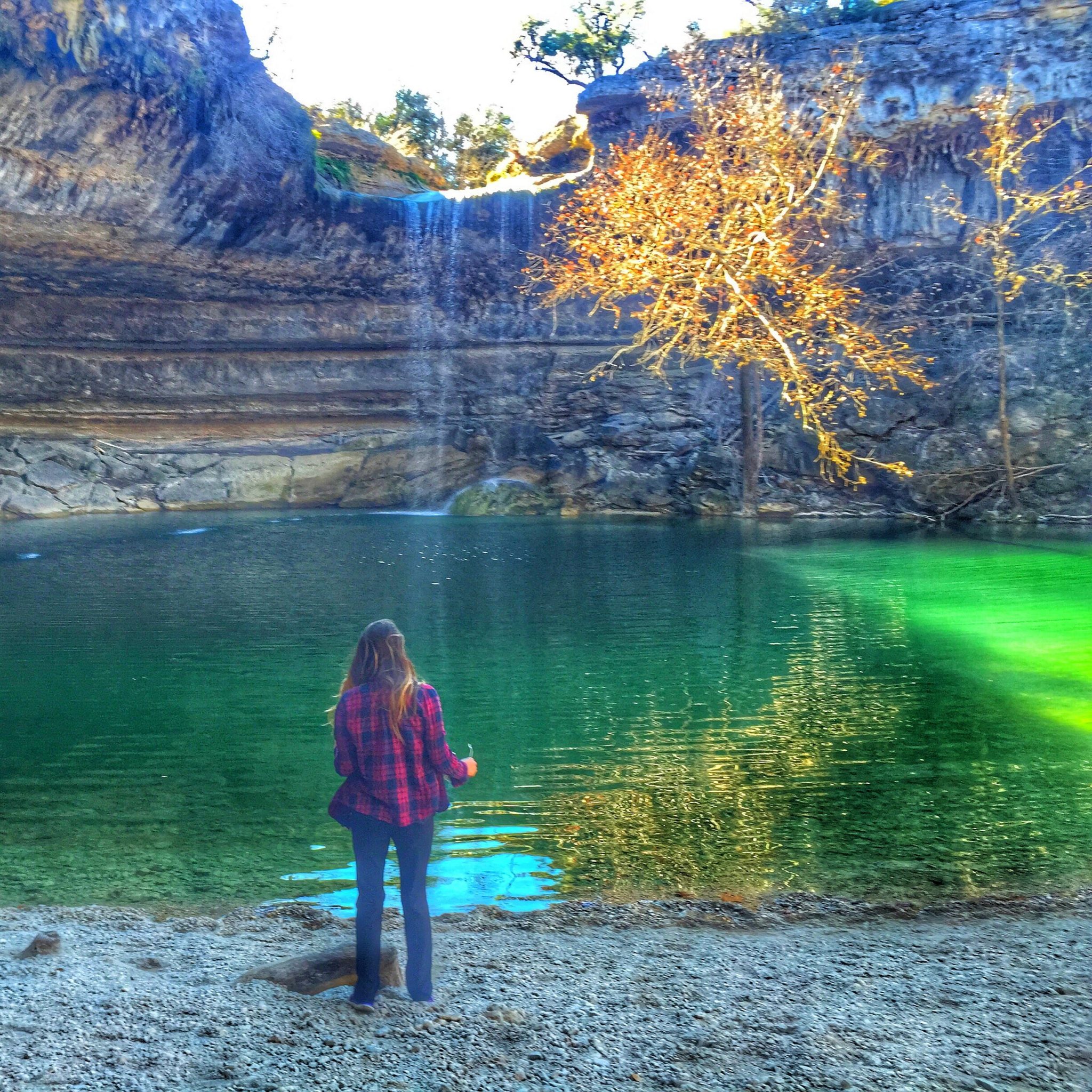 The next step of your road trip across America is the dreadful journey through Western Texas. There's a whole lot of nothing, but you may breeze by a few wineries which I recommend stopping at for tasty samples of peach and watermelon wine.
Total bottles of wine bought: 6.
Oh and we also stopped at a diner on the side of the road, definitely were the only non locals there.
Stay the night in one of the towns outside of White Sands National Monument.
Day 8: White Sands to Monument Valley
Wake up and head to White Sands National Monument, a basin of rolling white sand dunes in the middle of New Mexico. Grab a sled to make the most of White Sands, or spend your morning making sand angels.
When all is said and done, head 8 hours North to Monument Valley.
We passed a pistachio farm (and of course I had to indulge because pistachios are one of the best snacks out there). Also, we had to buy some additional bottles of wine since 6 wasn't clearly enough. This place had pistachio wine which was surprisingly really good, and one of my favorite wines to date called "Outlaw Red". I recommend stopping here for a quick snack break.
Pistachio Tree Ranch
7338 US-54, Alamogordo, NM 88310
Continue on the road and once you arrive in Monument Valley, stay at The View Hotel, which is the only hotel actually located inside Monument Valley. All rooms at The View have an East facing balcony, made especially for visitors to watch the sunrise over the iconic formations. This is really a must see, and you have to plan to see the sun rise at least once on your road trip across America.
Day 9: Sunrise in Monument Valley, Sunset in Arches
Wake up to watch the sunrise from your balcony and then grab free breakfast at The View. After you're full, hop in your car and zip through the dirt roads of Monument Valley. There are hiking trails and horse riding available if you have time.
Drive 2.5 hours to Arches National Park and stay in Moab. Choose which trails you would like to hike for the day. I did Devils Garden Primitive Loop and the Windows Loop Trail. Sunset over the Windows Loop Trail is highly recommended. This day was probably the best day of my life for photography, seeing the sunrise in Monument Valley and set in Arches National Park.
Day 10: Head to Bryce Canyon
Drive 4 hours to Bryce Canyon and set out down the Navajo Trail. Hopefully you won't have to hike in the snow as much as I did (although it was nice since there were no crowds).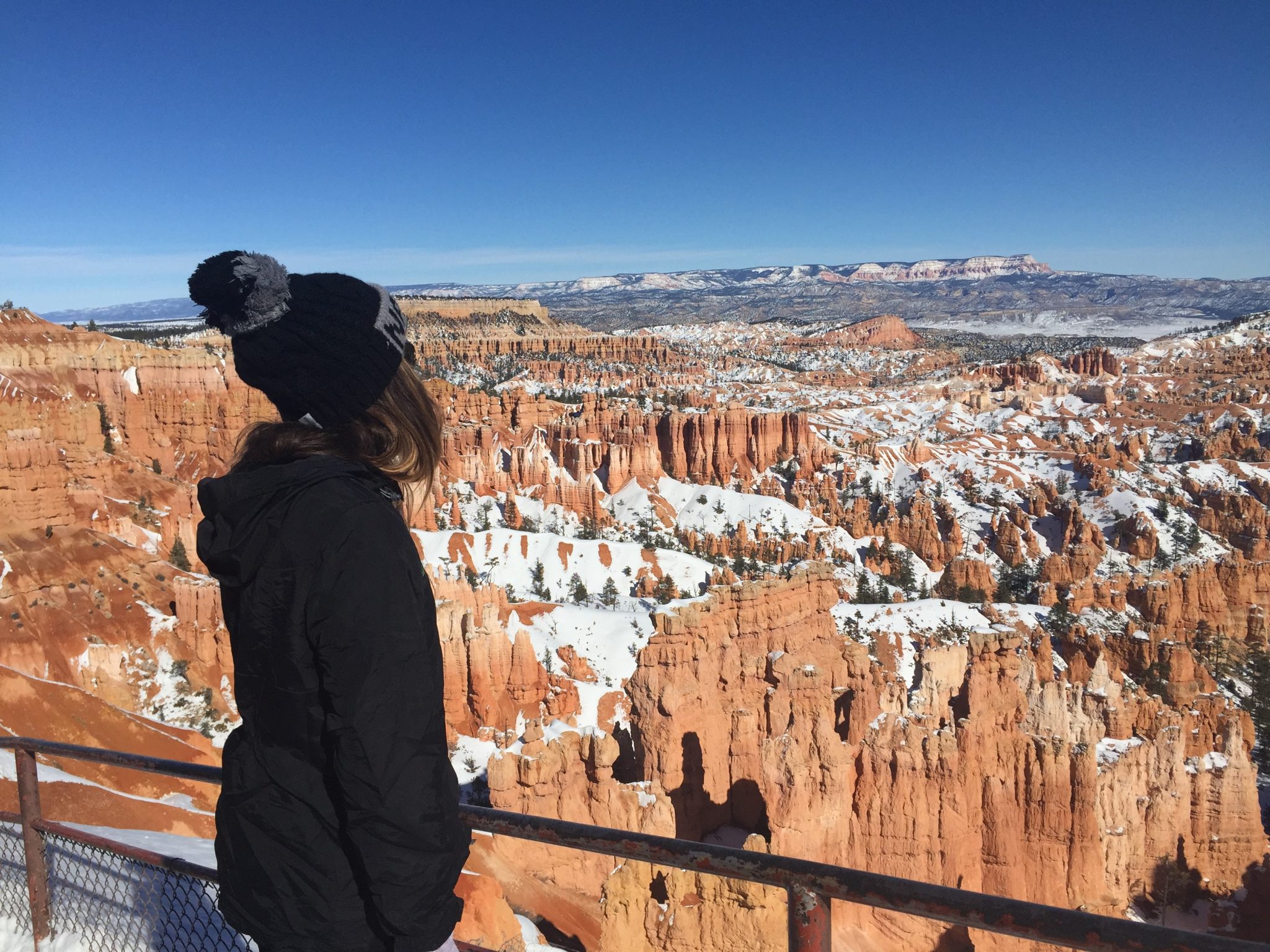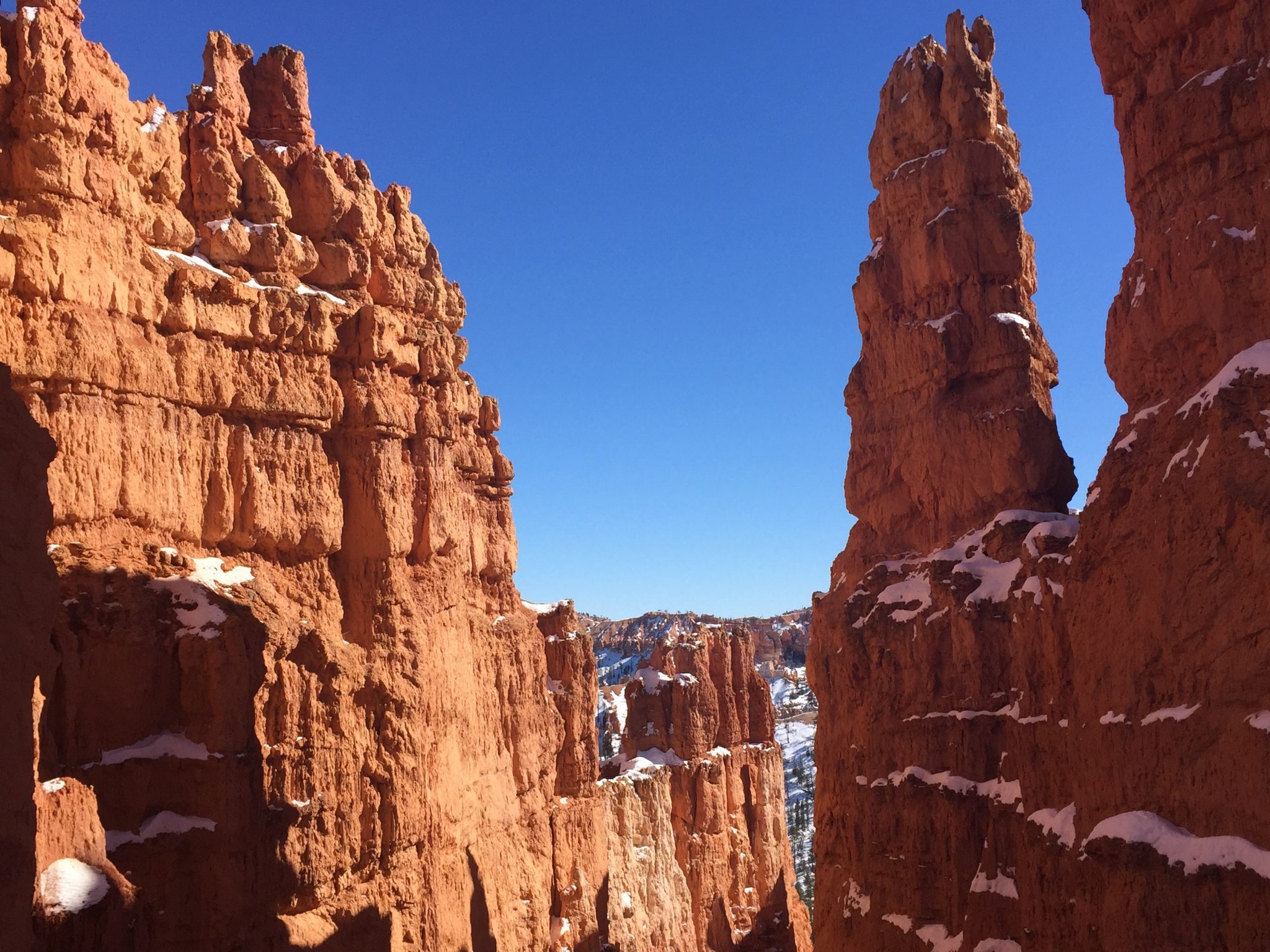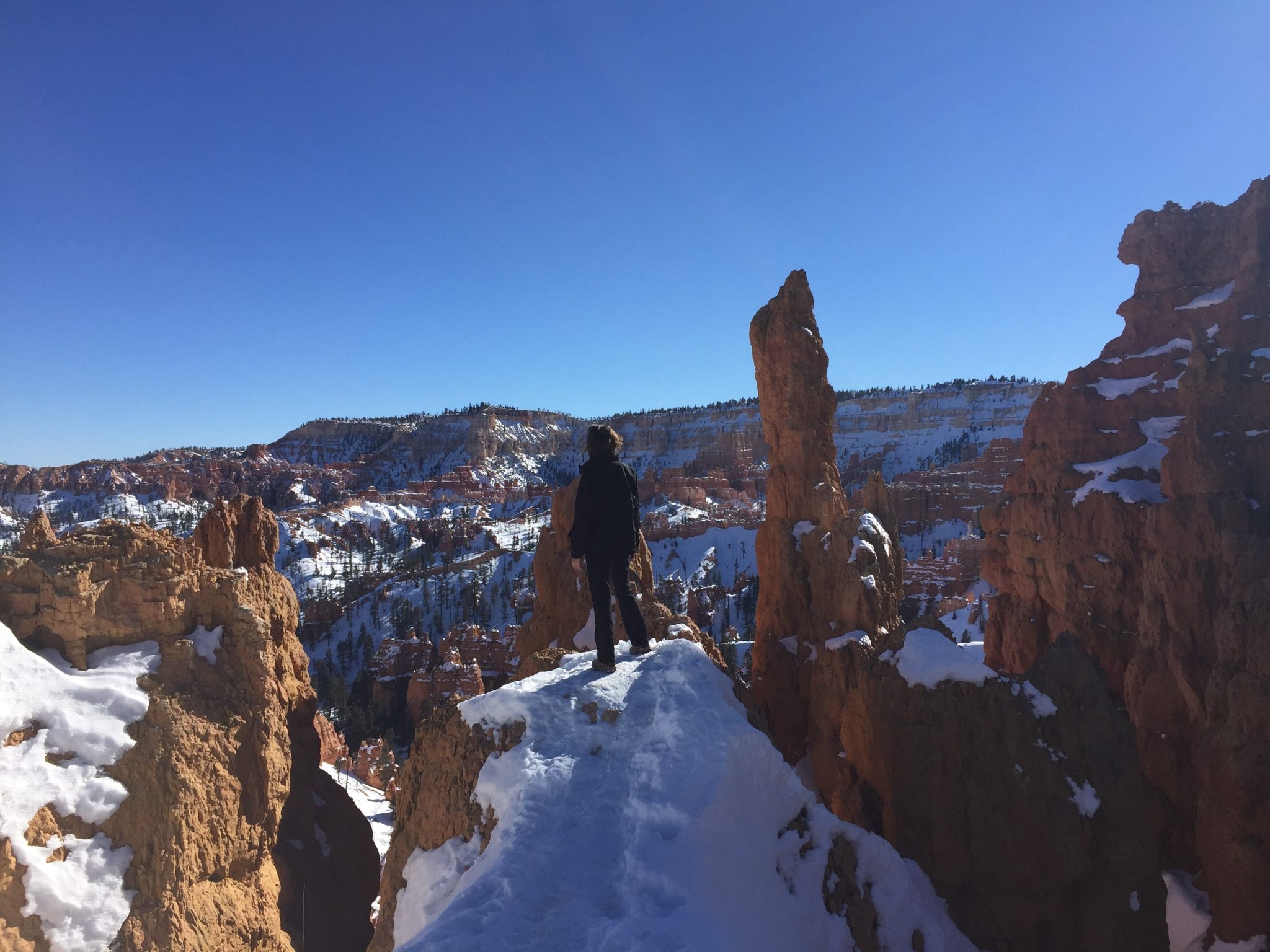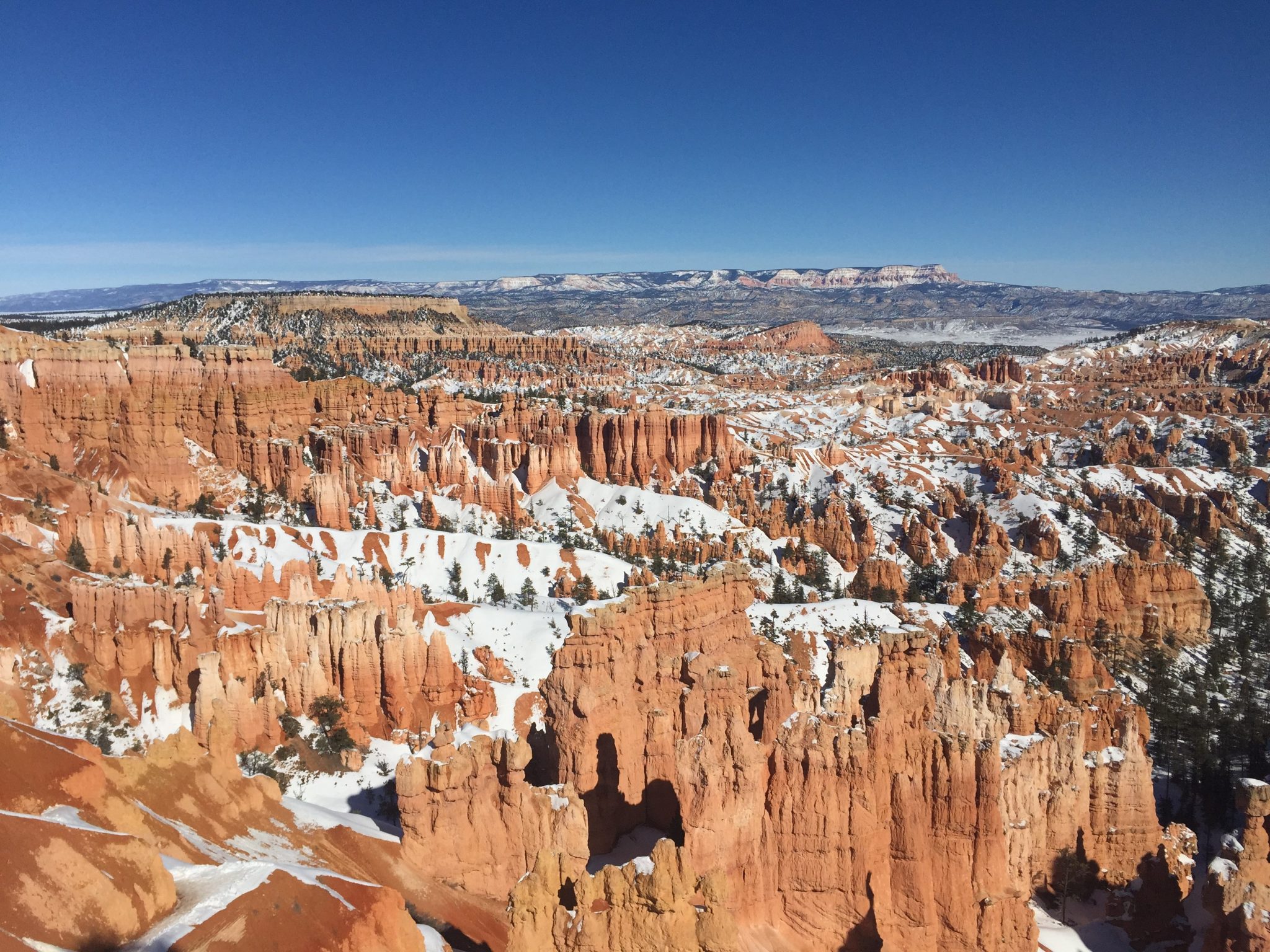 Make sure to also drive to the many different view points that Bryce offers. Afterwards, head ~1 hour to Zion National Park so you can be ready to hit the trails at Zion the next morning.
Day 11: Hike Angels Landing in Zion National Park
Wake up and get ready to hike Angels Landing, one of the most popular hikes in the National Park System. Angel's Landing is a 5 mile hike, famous for the last .5 miles where there are steep drop offs and narrow paths. Chains are driven into the rock at the top to make this hike safer, since 5 people have passed away attempting it.
If you have questions about the Angels landing hike, you could read more about it here. The Narrows hike is also very popular.
Grab a much needed burger afterwards at The Red Rock Grill and then spend the night resting your feet or soaking them in the hotel hot tub.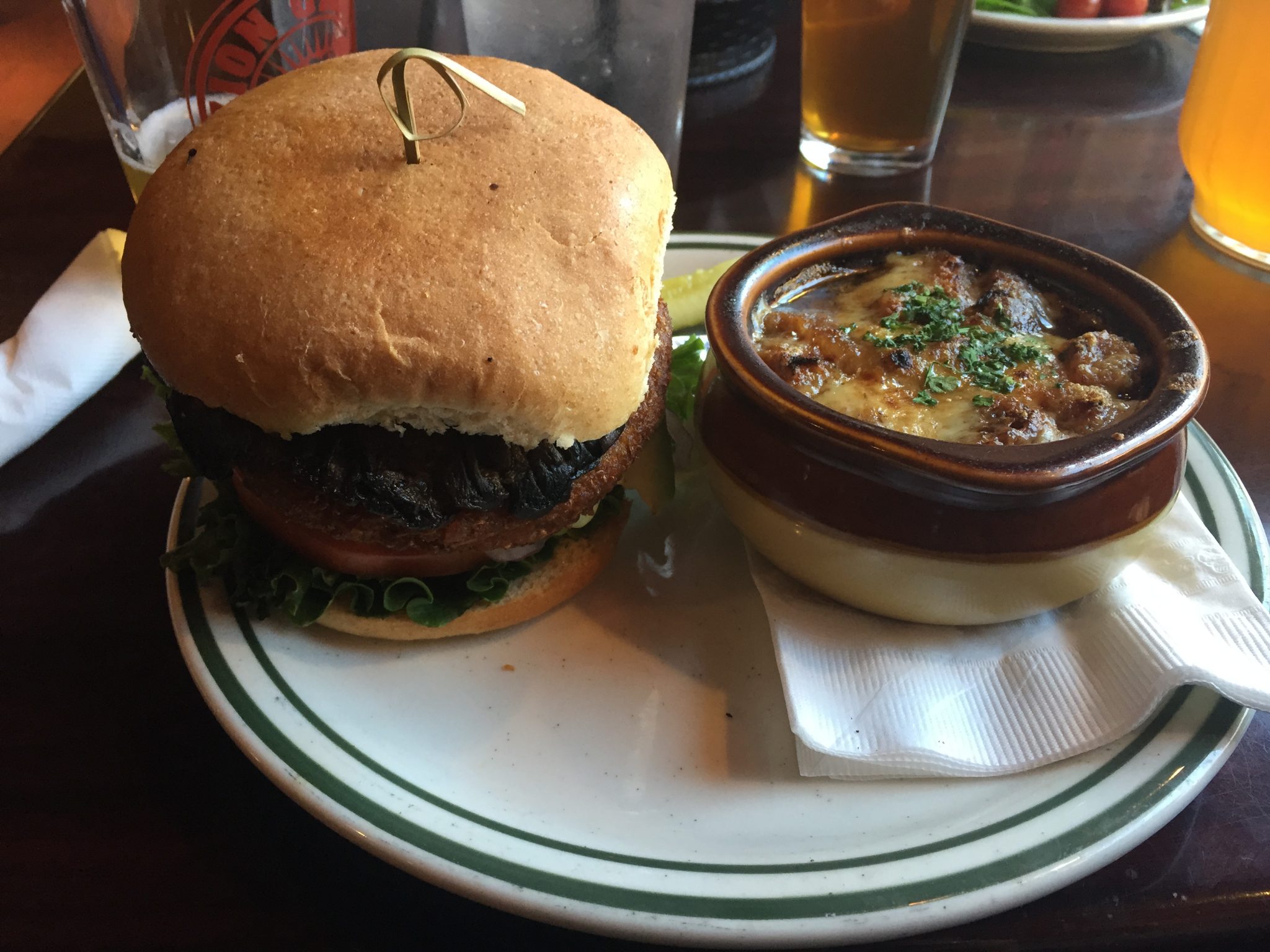 Day 12: Drive to Antelope Canyon/Horseshoe Bend, end in Vegas
Drive about 2 hours to Antelope Canyon. The Upper and Lower Canyons are separate and both require a tour. The Navajo people run these tours and you can find the stands on the side of the road. I chose the Lower Canyon, based on pictures and reviews online (and it was worth it). Lower Antelope Canyon is completely below ground and only accessible by a series of underground stairways. Here is a good page for finding the differences between the Upper and Lower Canyons.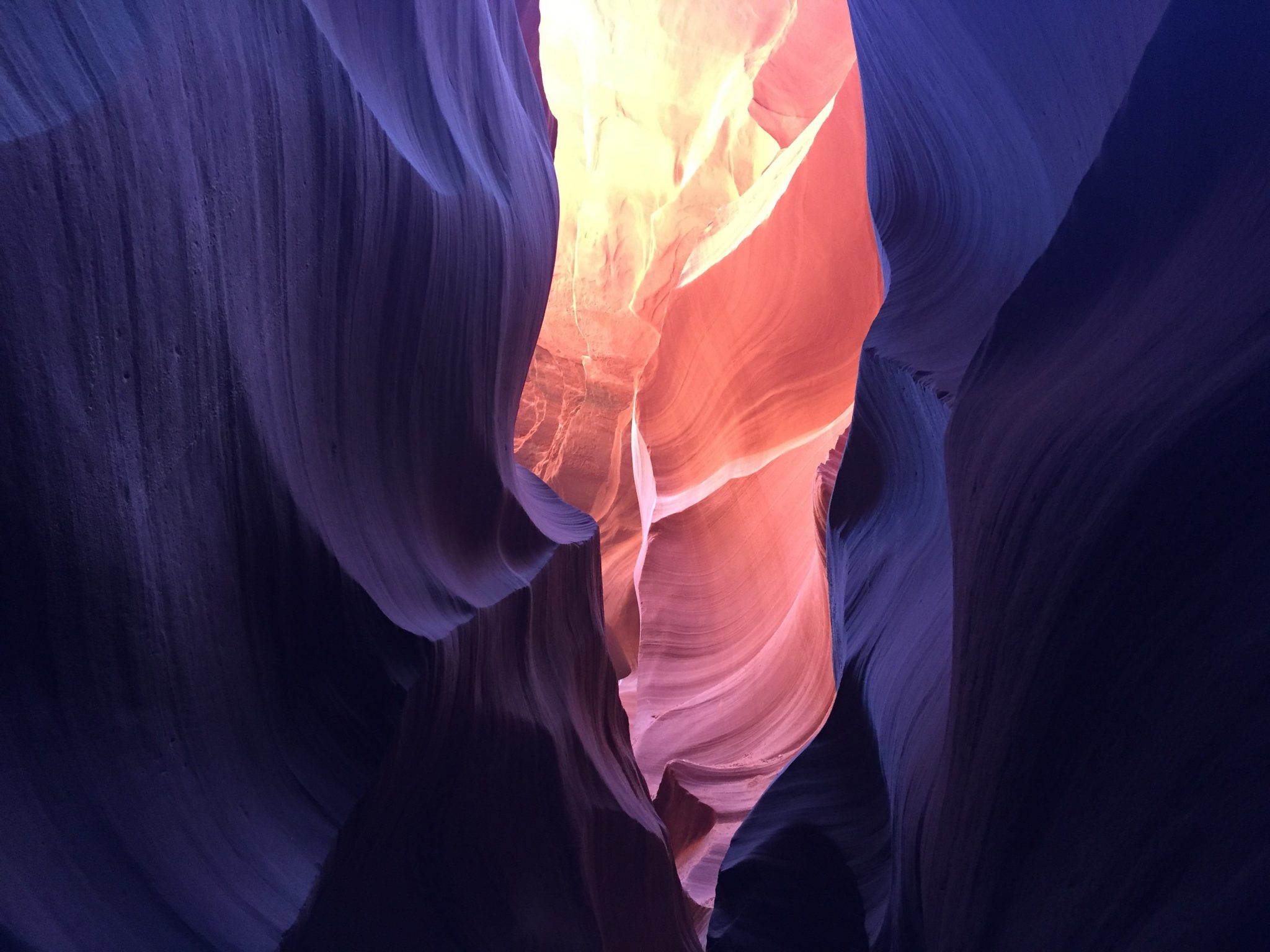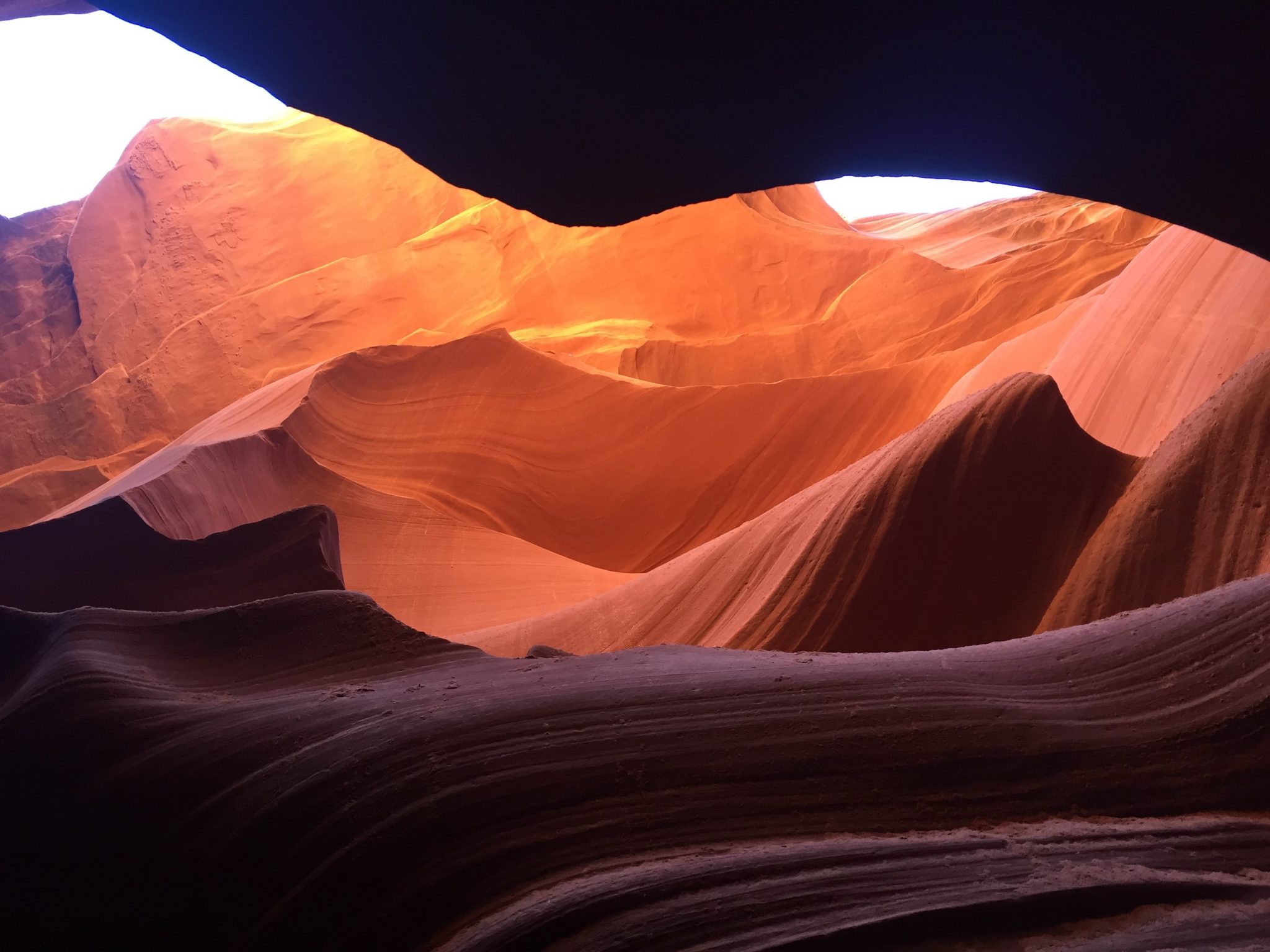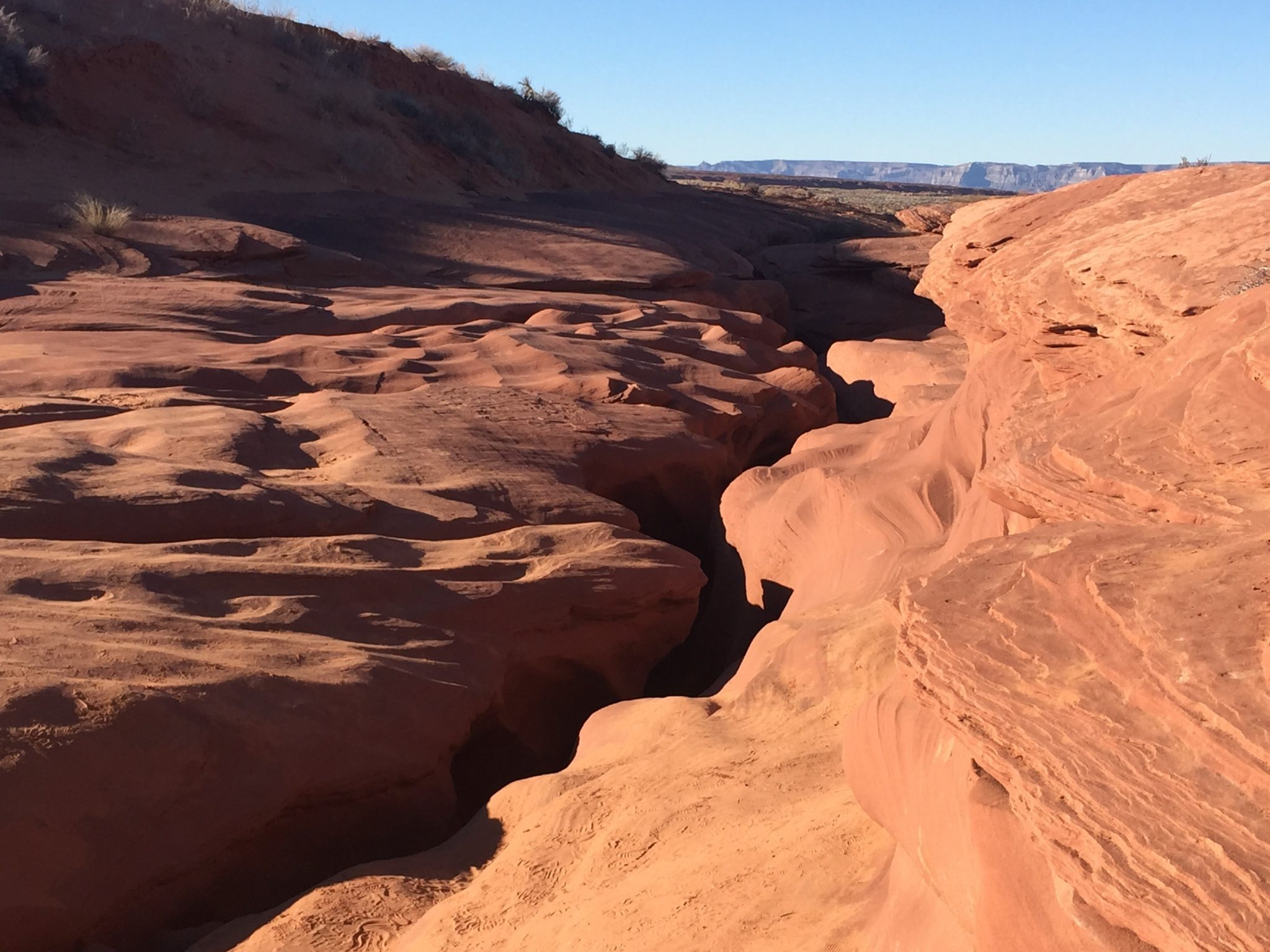 After seeing Antelope Canyon, we drove towards Horseshoe Bend, which is only 20 minutes away. If you park in the lot, it's a short walk to the viewpoint.
Hop back in the car and drive the 4 hours to Las Vegas. Hopefully you're not too tired, because Vegas is the city that never sleeps. Try to hit up a promoter before you arrive, which can save you a lot of money and help you figure out which clubs to hit.
Day 13: Vegas Recovery
Recover from your night out in Vegas by sleeping until noon and then grabbing a humongous brunch. Walk the strip or hit a pool party (if your there between the months of March and November).
Day 14: Off to the beach!
Drive 5 hours to sunny San Diego, and then celebrate by grabbing a burger at In & Out and watching the sunset at Shore Club with a red bull vodka slushie in hand.
& hit me up because I live here now (you know, when I'm not on the road) 🙂
Have any questions about my itinerary for a 2 week road trip across America? Feel free to comment below!