I'm one of those embarrassing people that takes pictures of every single meal I eat.
Like most people, I never actually end up doing anything with these photos. Maybe the one's from really good restaurants will be used to create a new blog post, or maybe one or two will end up on my Instagram feed, but for the most part they end up being stored in my phone and forgotten for months. So, here's a post for those meals that thought they were left in the dust, but have been stored in my memory as the best things I've tasted during the past couple years of travel: 
1. This Romantic Meal in Jimbaran (Bali, Indonesia)
If you ever book a trip to Bali, you have to stop in Jimbaran to eat at the beach. Jimbaran is a small fishing village so all the food is fresh and you pay by the pound. And yes, I was eating alone, and yes I ate all of this.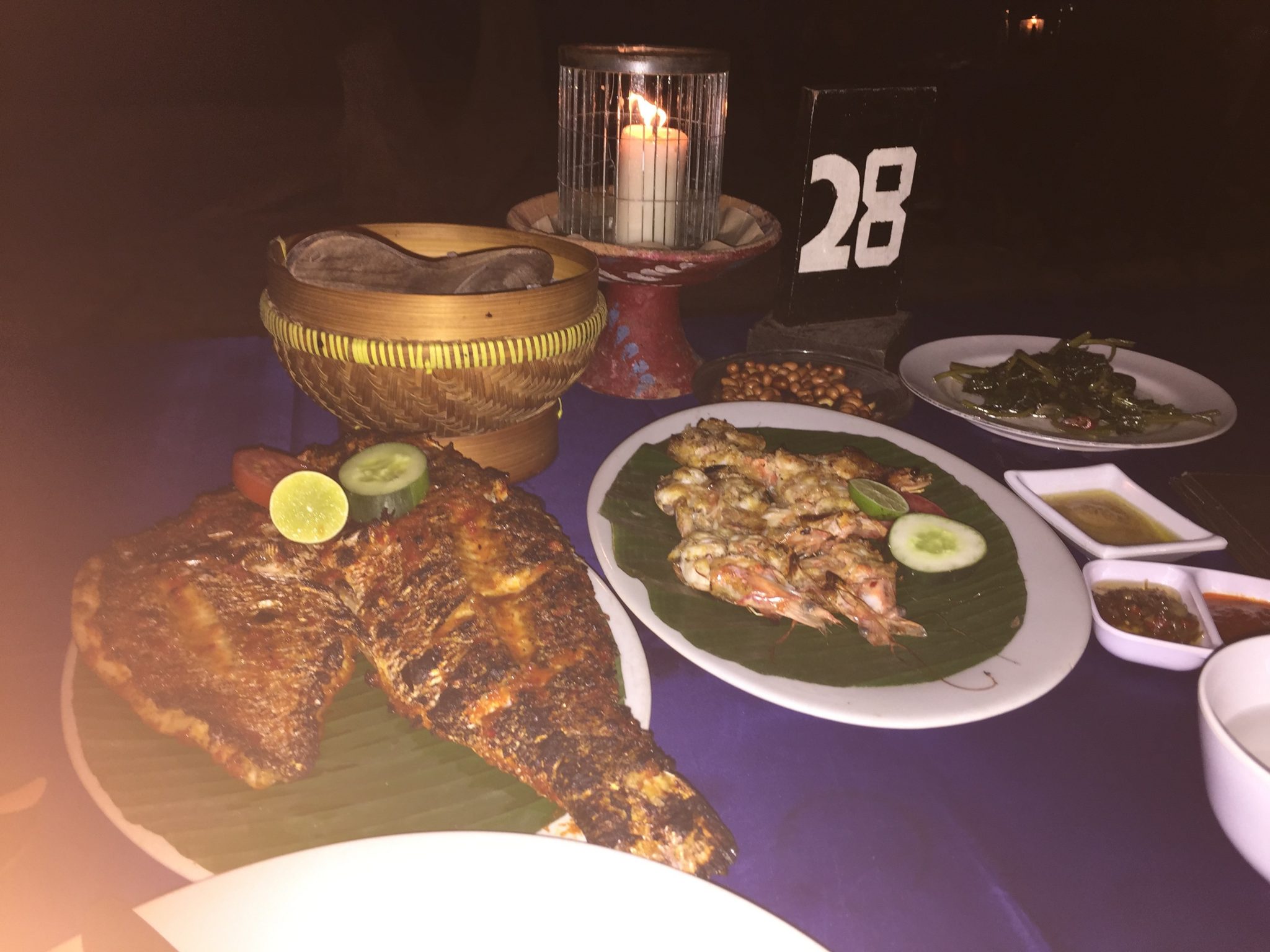 2. Outlaw Red Wine (New Mexico)
During my road trip across America, I stumbled upon a few wineries in Western Texas/New Mexico. One of them was named Arena Blanca and was also a pistachio farm. If you're ever in the area, purchase a bottle of Outlaw Red and drive it to California for me.
Arena Blanca Winery:  7320 US-54, Alamogordo, NM 88310
Update: I just realized I can order it online!

3. This Vietnamese Inspired Sausage
If you're ever in Austin, visit Rainey Street, a section of historic homes made into bars. I got this sausage at Bangers, a German biergarten that also will give you a tattoo of their logo for free.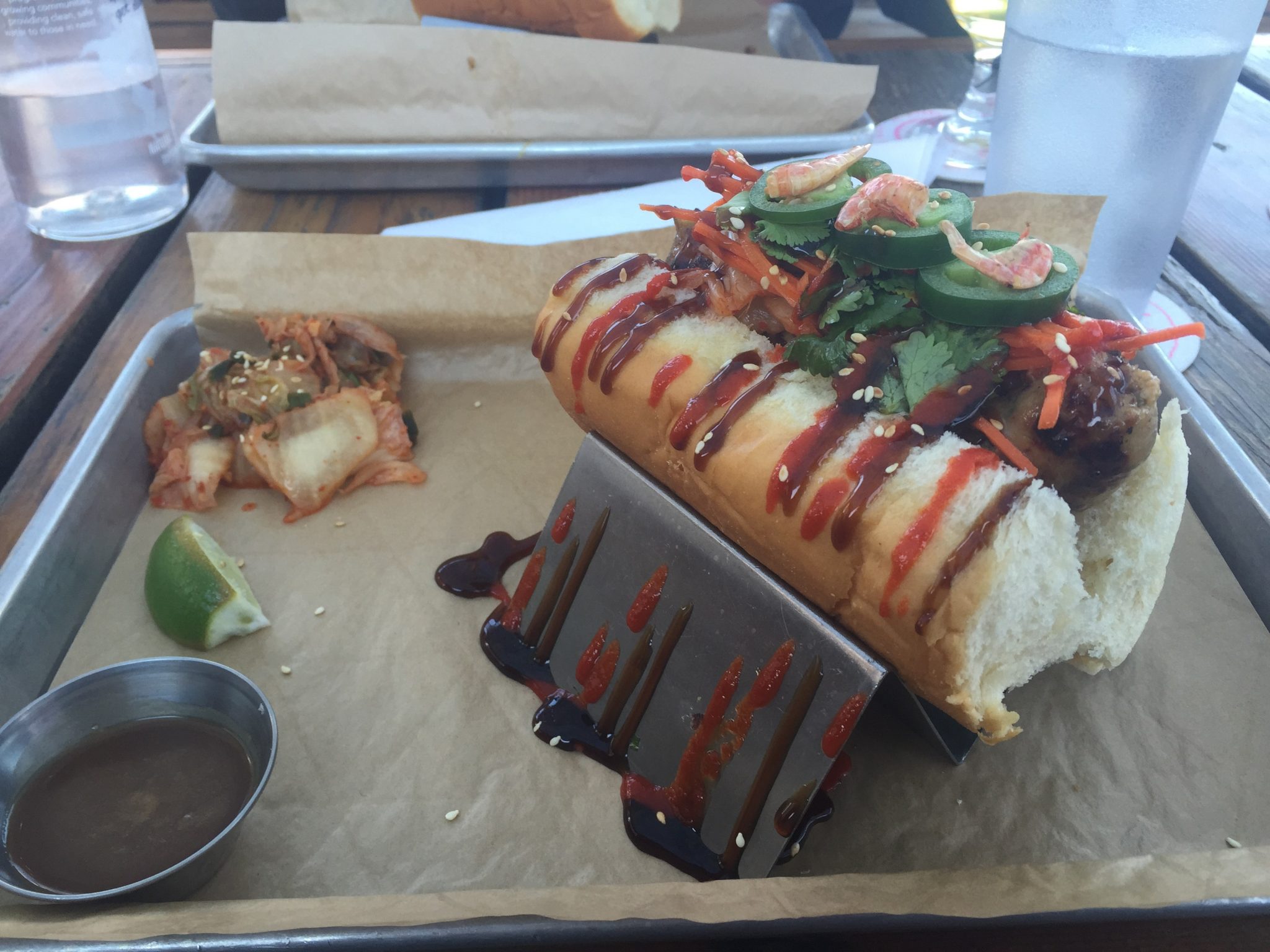 4. This Southern Style Eggs Benedict
The South has some amazing food, including this pork BBQ Eggs Benedict from the Ruby Slipper in New Orleans.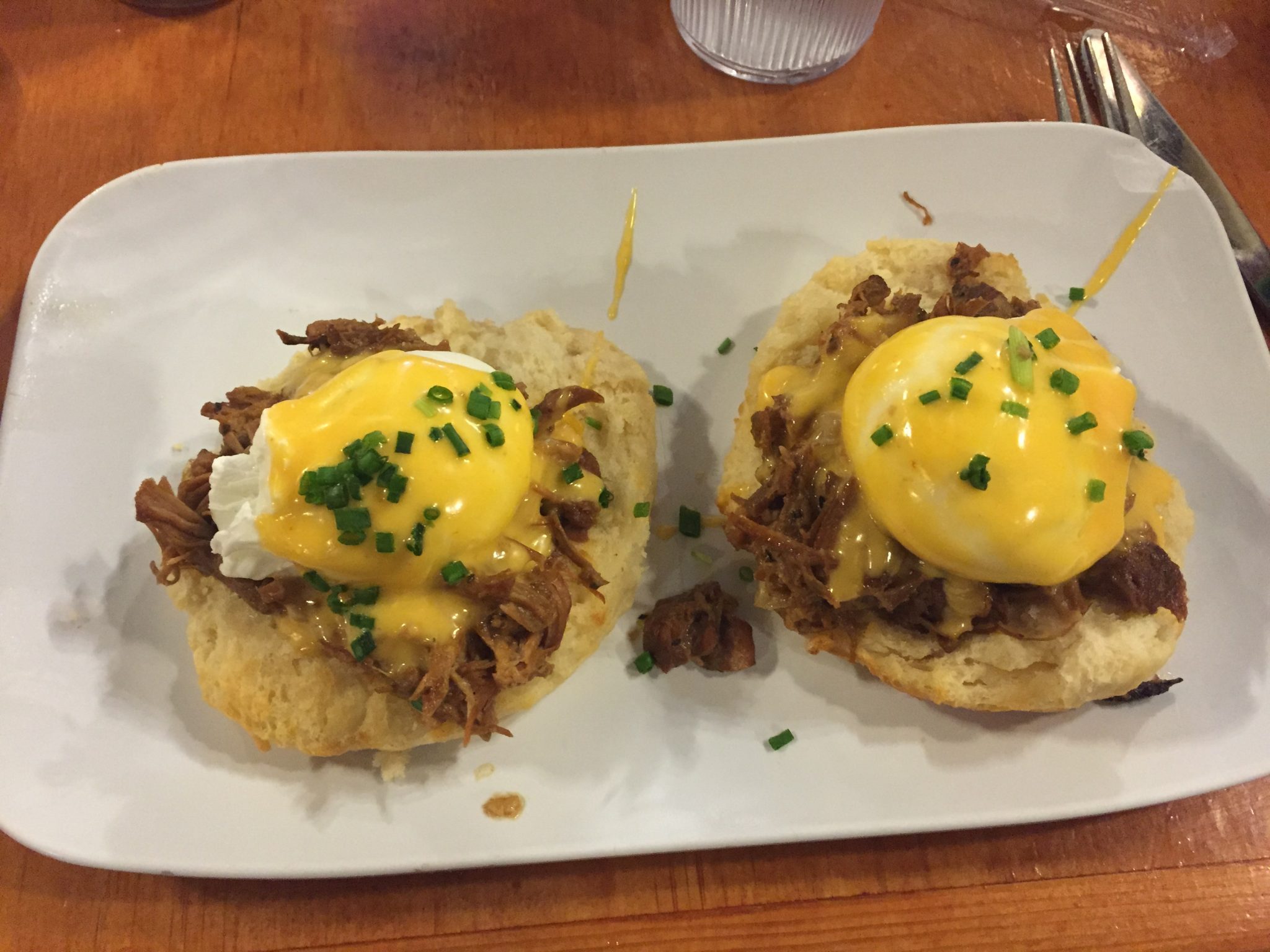 6. Bar Food from Bariki (Tokyo, Japan)
If you want to experience a typical Japanese Friday night for business men, especially those of who are middle aged, head to Bariki. I stood out like a sore thumb, but the food was some of the best I had in Tokyo.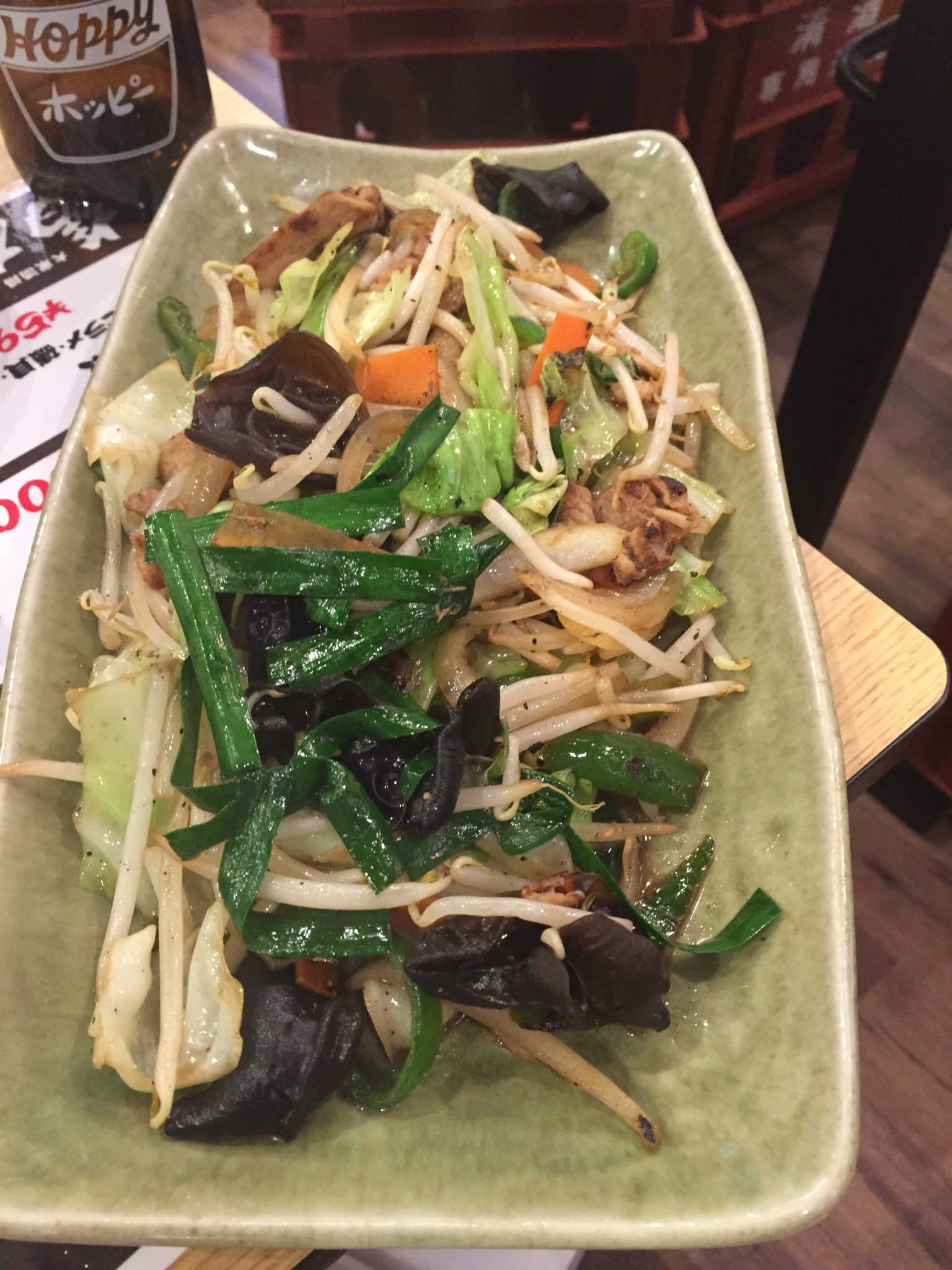 7. This Spicy Soup (Seoul, South Korea)
Yukgaejang is one of my favorites, a spicy shredded beef stew topped with scallions, onions and korean radishes. I will always remember this as my last meal in Korea, and the coughing fit I had after eating it too fast and then trying to remedy that with tons of wine. Really spicy.

8. Korean BBQ (Seoul, South Korea)
Come with an appetite. Korean BBQ isn't just one food item, but rather a bunch of different meats thrown together on a table burner. These BBQs usually include beef, pork, or chicken, along with different vegetables and appetizers.  The most popular item is bulgogi which is usually made from thinly sliced marinated beef.

9. Stuff Lobster at Min's Club (Seoul, South Korea)
My meal at Min's Club in Seoul was so good that I wrote an entire post about it here.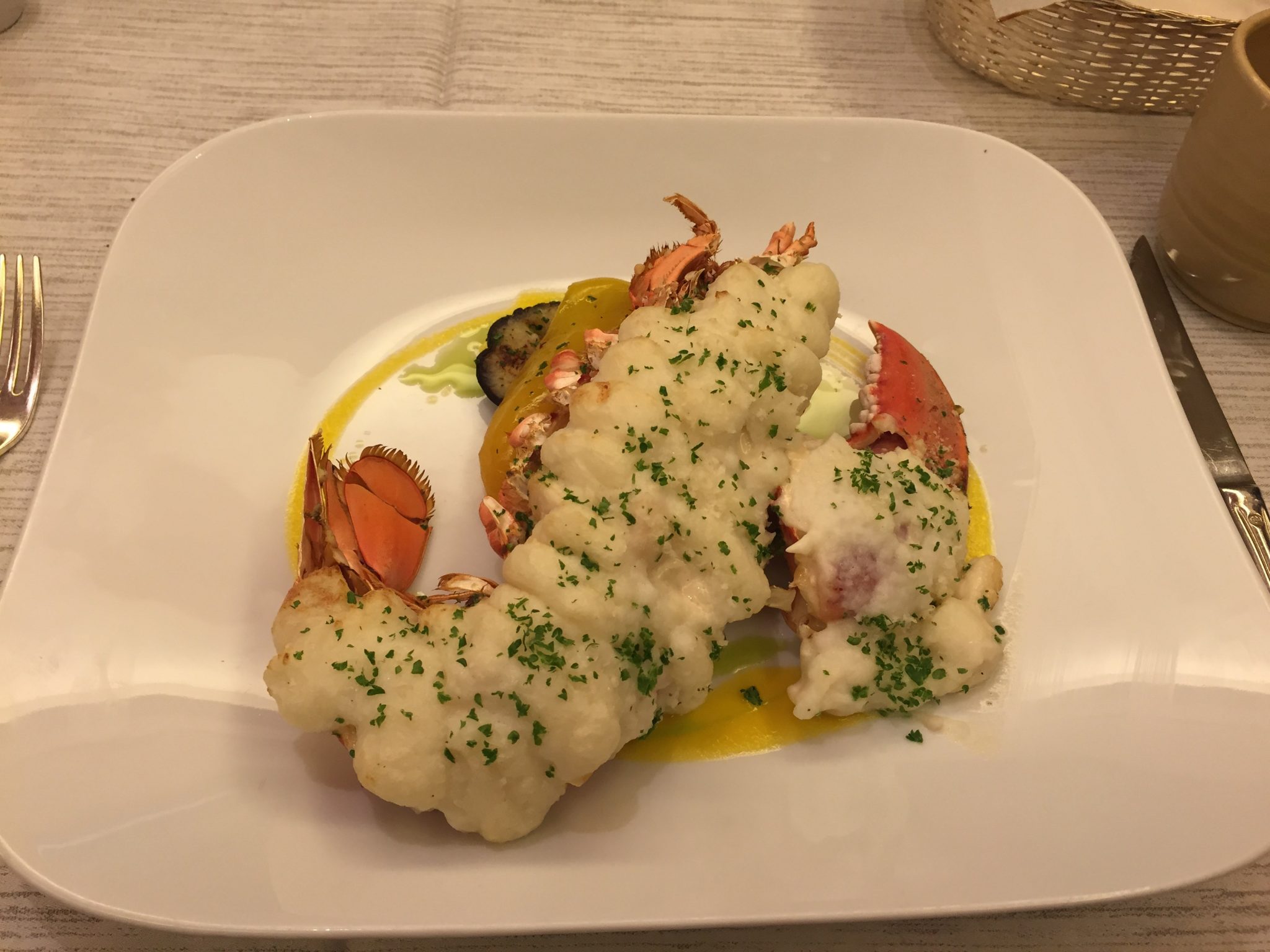 10. Street side pizza wraps (Seoul, South Korea)
Seoul has some of the best (and some of the most innovative) street food I've ever had, including this street side pizza wrap, and the famous egg bread.

11. Some dish I couldn't prenounce (Ubud, Bali, Indonesia)
Stir-frys in Southeast Asia are always to die for, but adding an egg on top just pushes this one above the rest.

12. Warm Coconut Milk (Everywhere in China)
Warm milk is really popular in China, which I sort of found weird until I tried it. This became a normal 7/11 purchase for me during my month in Asia.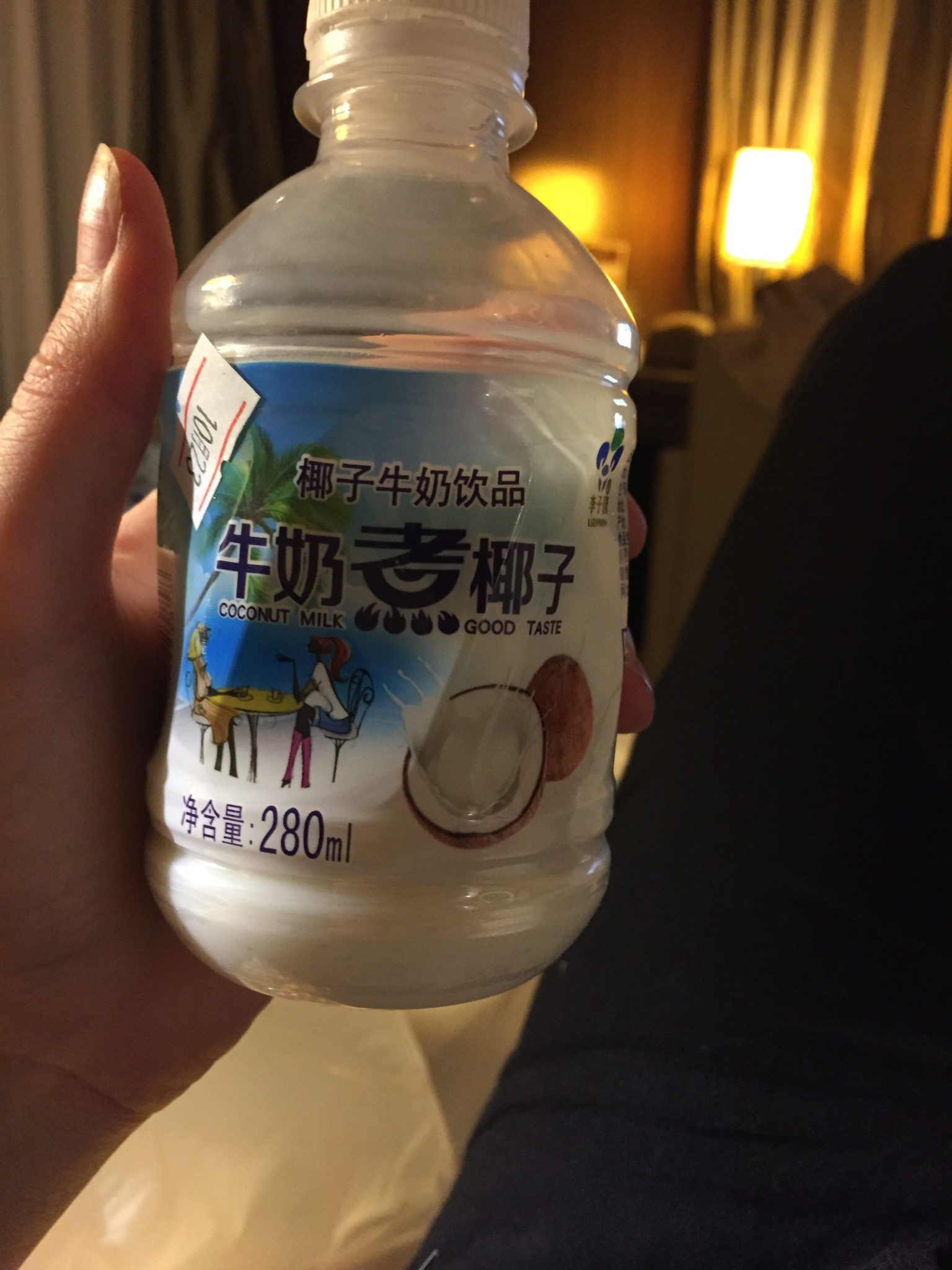 13. Lychee Martini (Shanghai, China)
Before this, I've only seen lychees on the frozen yogurt topping buffet. Throwing one in a martini is genius, because you're getting drunk, but you're also getting a ton of vitamin C 🙂

14. Zelnečka (Prague, Czech Republic)
You never really hear people rave about Eastern European cuisine, but this cabbage and sausage soup was memorable enough to make it onto this list.

15. The Pretzels in Munich
The pretzels in Germany are so much better than any soft pretzel found in Philadelphia. The outside is crunchy and the inside is soft, and their free with the beer. 🙂

16. Matcha Ice Cream (Kyoto, Japan)
I've been in love with Matcha ever since my coworker brought back Matcha flavored kit kats from Japan. Matcha icecream is a must if you are visiting.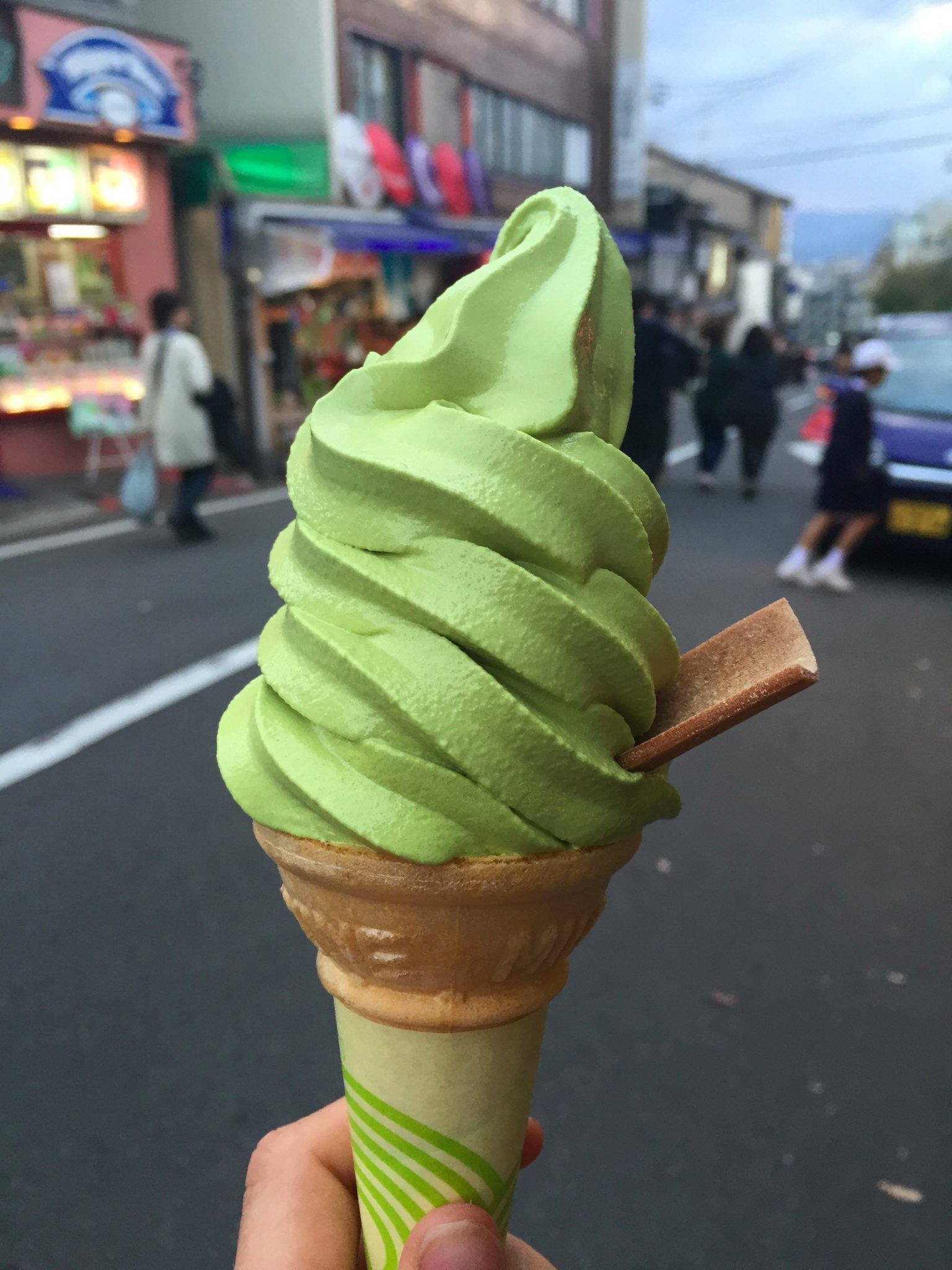 17. Mofongo (San Juan, Puerto Rico)
Mofongo is a traditional Puerto Rican dish made of garlicky mashed plantains. Maybe mashed plantains don't sound that appealing, but you know anything with garlic is good.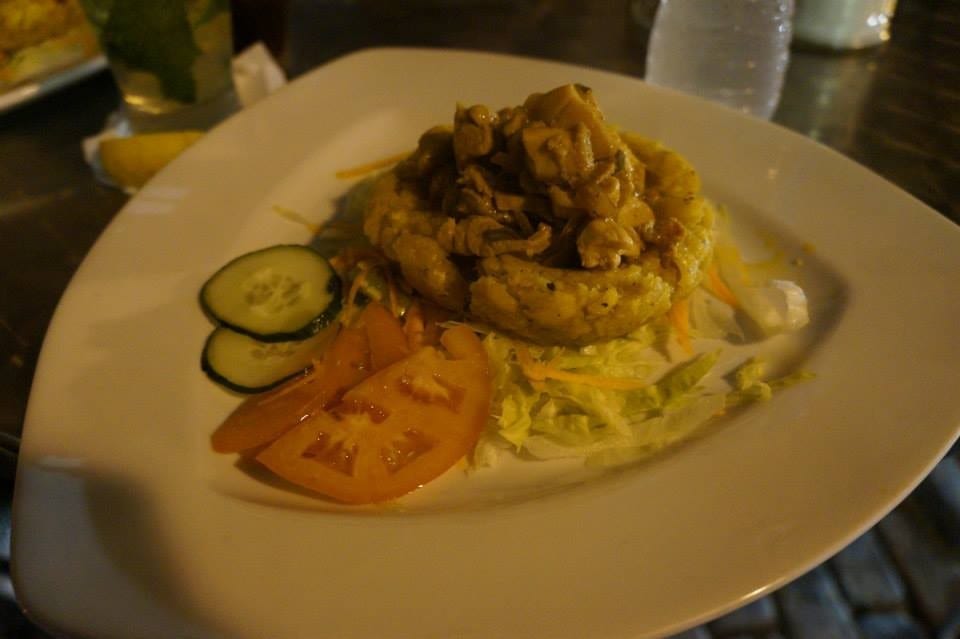 18. Pasta at Al Tranvai (Florence, Italy)
It's hard to avoid tourist traps in Italy, so try avoiding anything with pictures of food out front and long English menus. OR you can just go to Al Tranvai and find well priced local Tuscan cuisine with a side of the house wine.
Al Tranvai: Piazza Torquato Tasso, 14r, 50124 Firenze, Italy

19. Pad Thai (Bangkok, Thailand)
There's nothing quite like ordering your favorite dish in it's homeland. Pad Thai will forever be one of my favorites, and I believe that needs further explanation.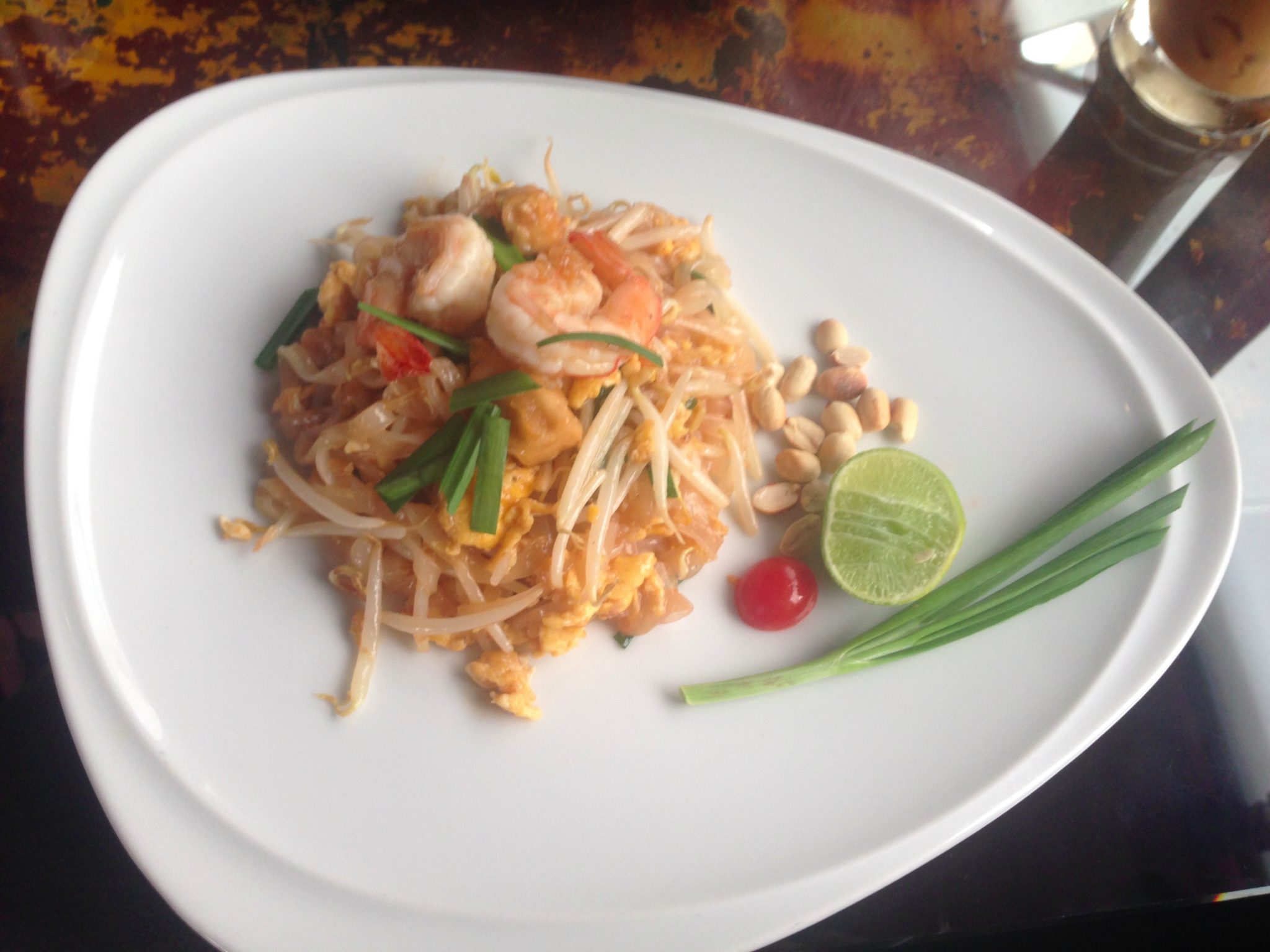 20. This Delicious Burger (Philadelphia, PA)
I may be sort of bias towards Philly, but to this day I have not had a better burger than the one at Pub & Kitchen. Just look at it.
Pub & Kitchen:  1946 Lombard St, Philadelphia, PA 19146

21. The Best Coffee in the World (Copenhagen, Denmark)
I never thought I could focus an entire blog post around a coffee, until I had this one.  I had this coffee two years ago and I'm still thinking about it. Get your own at Lagkagehuset or read about my experience here.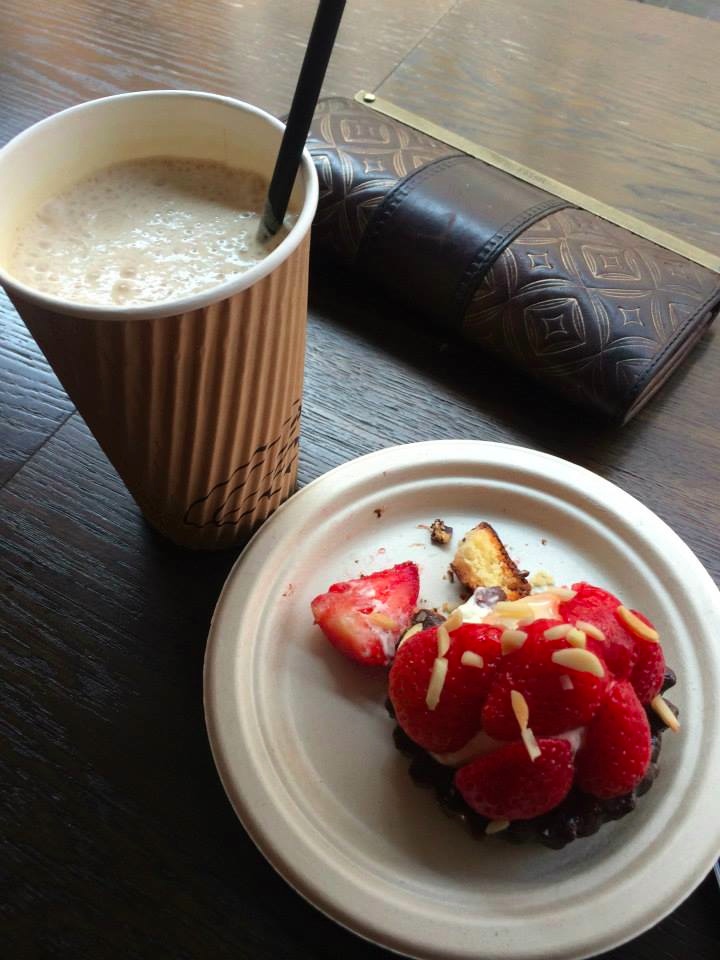 22. This Parisian Dream of a Meal (Paris, France)
If you're going to Paris, make a reservation at La Cordonnerie.  It's in an old rustic building with only about 10 tables and two workers. This will always be one of the best dinners I've ever eaten. Read about it here.
La Cordonnerie: 20 Rue Saint-Roch, 75001 Paris, France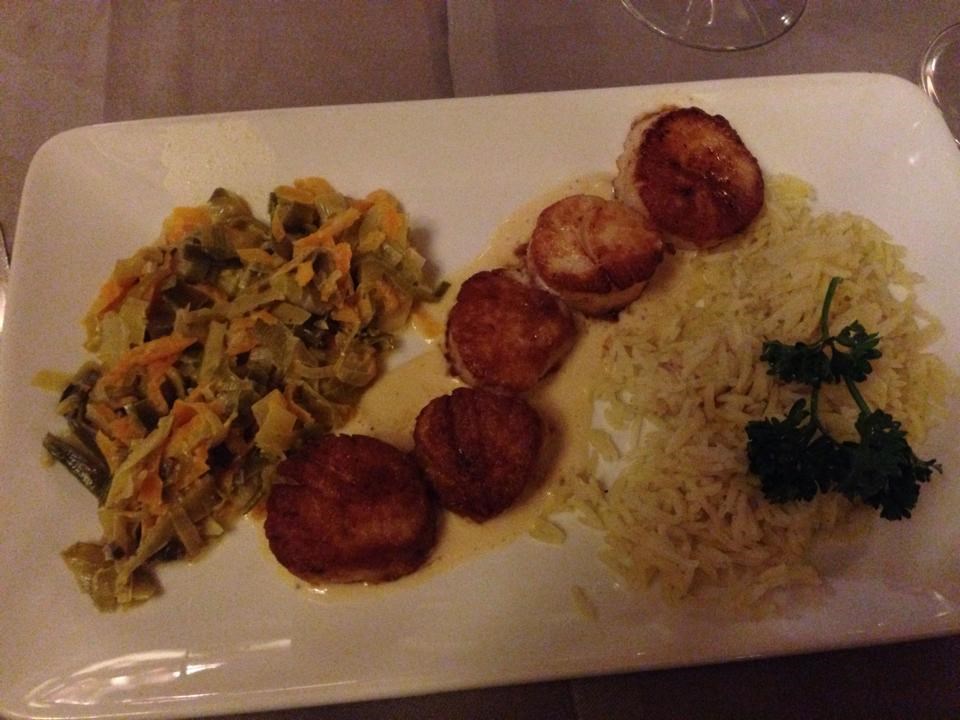 23. Portuguese Seafood with a Show (Lisbon, Portugal)
I would like to point out that this may be the only dinner I actually brought a nice camera to (which is pretty obvious). The squid I ordered at A Severa in Lisbon was the best I've ever tasted, and I got to enjoy it while listening to live Fado.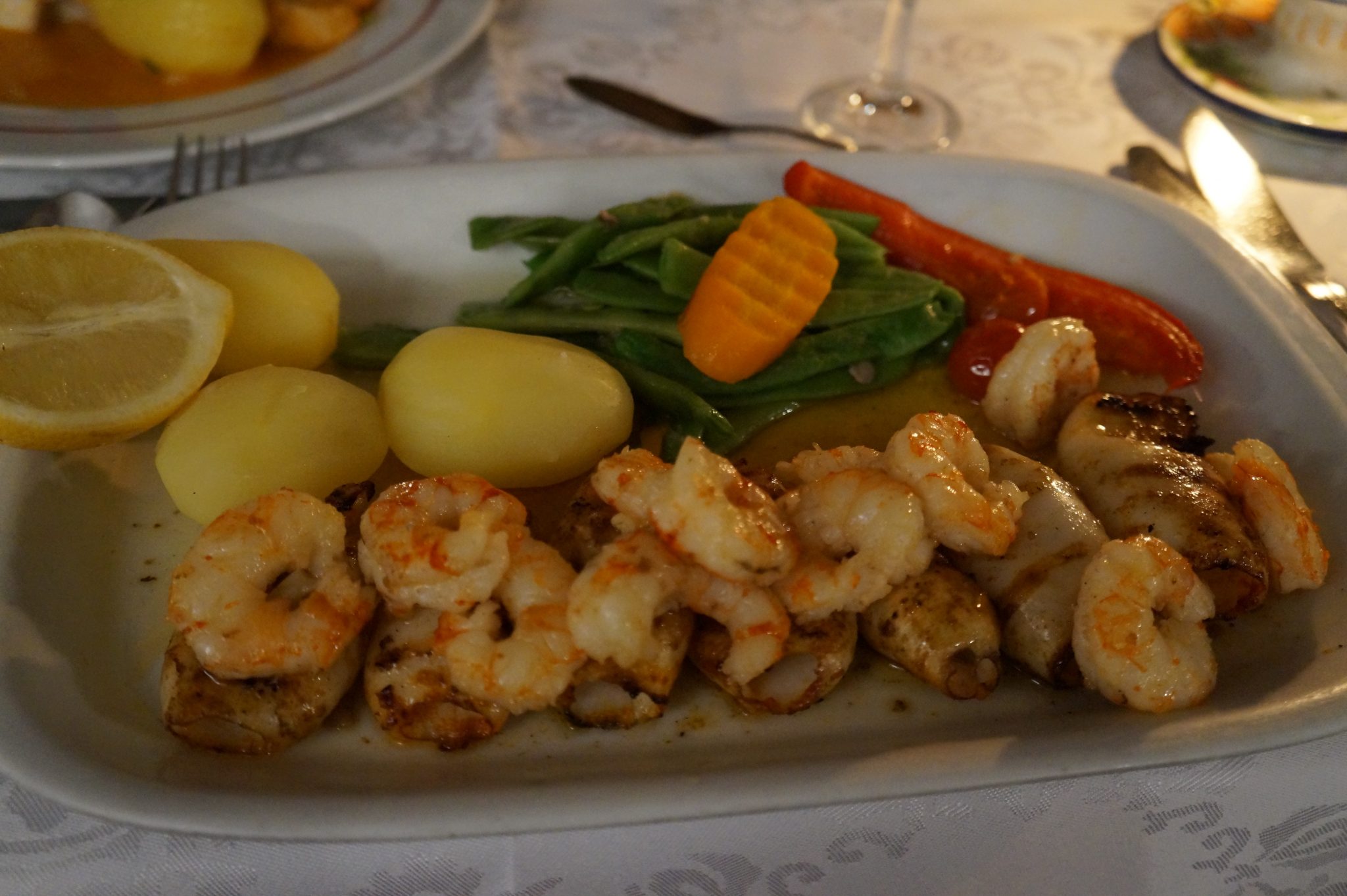 24. This Entire Plate of Sausage
I can confidently say that every time I visit Germany, my diet consists of mostly sausage. That's because it's the tastiest meat there is and no one can deny that.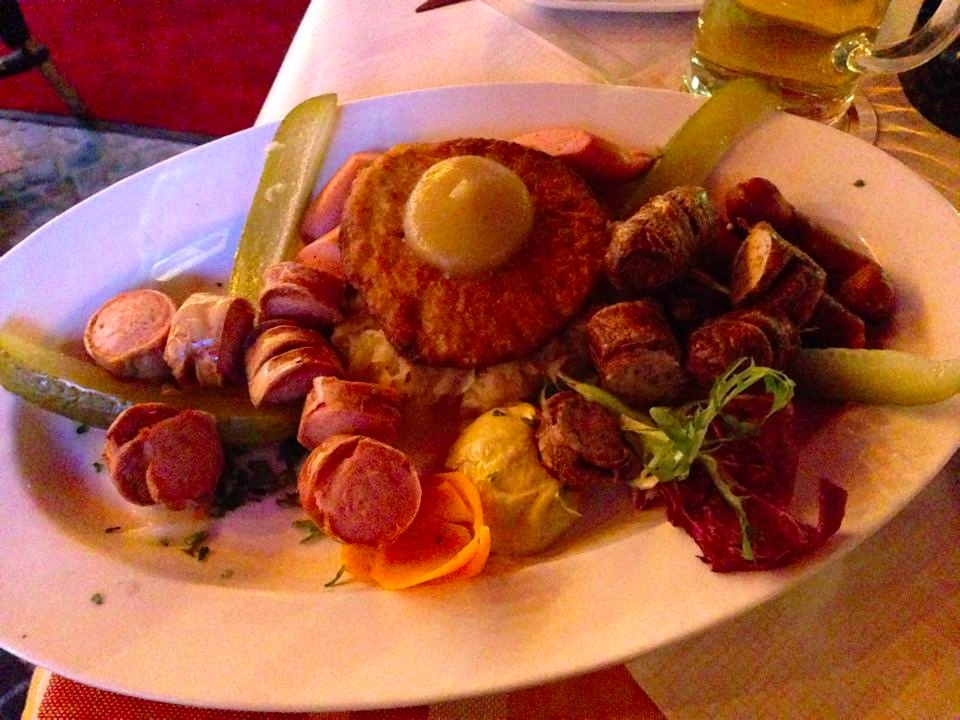 25. This Pink Beer (Berlin, Germany)
I originally ordered this beer for the color, and then proceeded to keep drinking it because of the taste. Berliner Weisse is served in a bowl-shaped glass with flavored syrups, such as raspberry (Rot). Hence the name Berliner Rot.

26. Authentic Cuban at El Siboney (Key West, Florida)
El Siboney will be my favorite Cuban place (until of course I visit Cuba, which is allowed now! Woo!) This is where the locals eat in Key West, and there is almost always a line. Skip Duval St. for a night and head here instead.
Address: 900 Catherine Street, Key West, FL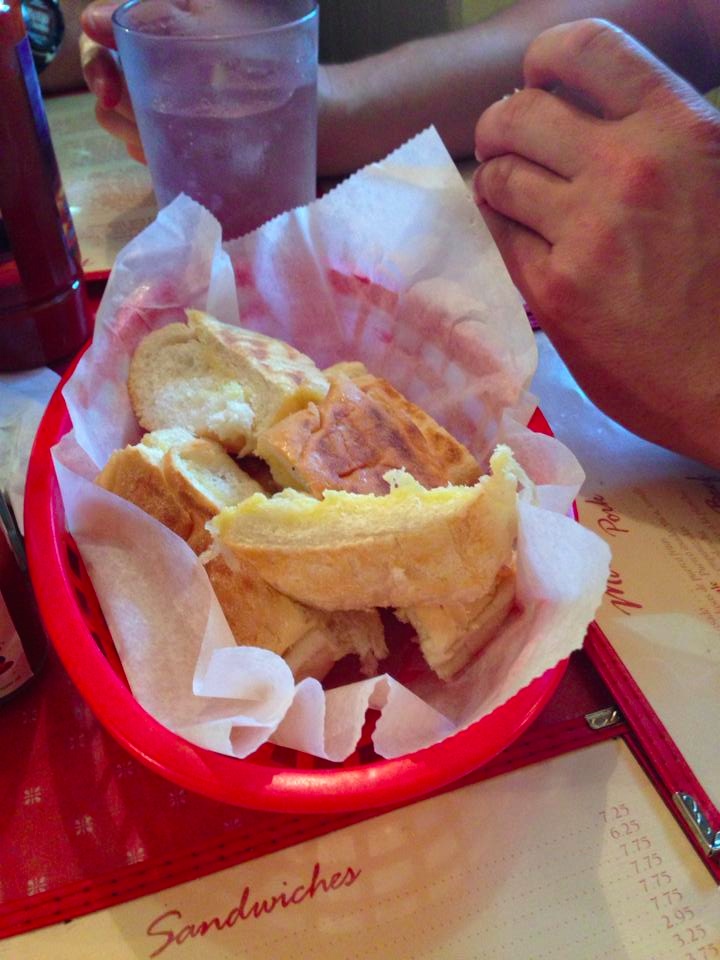 27. The Käsekrainer (Salzburg, Austria)
This may look like a normal sausage… except IT'S STUFFED WITH CHEESE.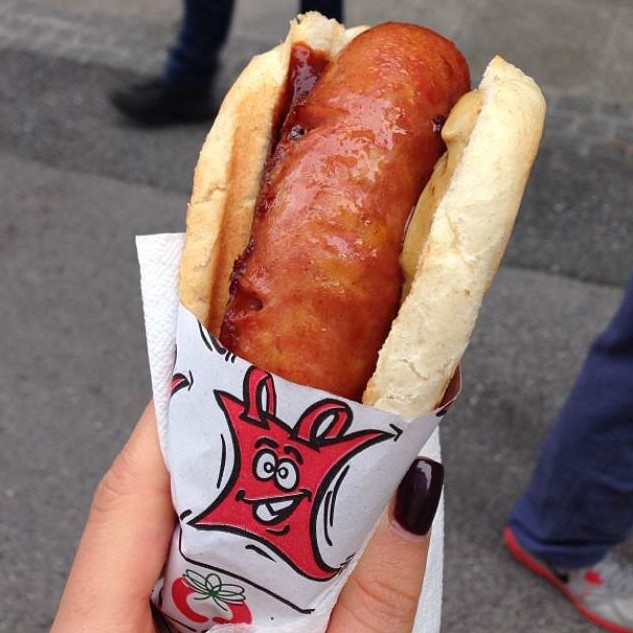 28. Spanish Croquettes (Madrid, Spain)
I haven't been to Spain in so long that I almost left this one out. Croquettes are these dreamy little balls of fried butter and ham. Sounds weird. Tastes amazing.

29. Croque Madame (Paris, France)
A baked ham and cheese sandwich topped with an egg, simple yet effective.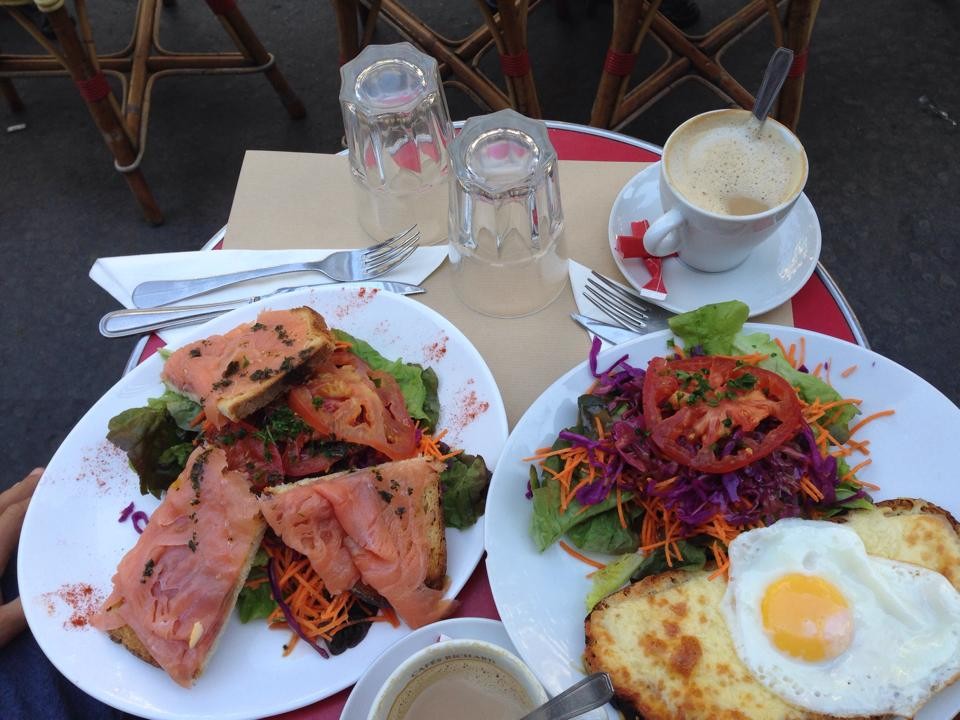 30. My first Mule (San Juan, Puerto Rico)
A few years ago, when I walked into La Factoria in San Juan, I had no idea that my default drink order was about to change for the rest of my life. La Factoria is a specialty cocktail bar and they have tons of amazing cocktails, including the lavender mule.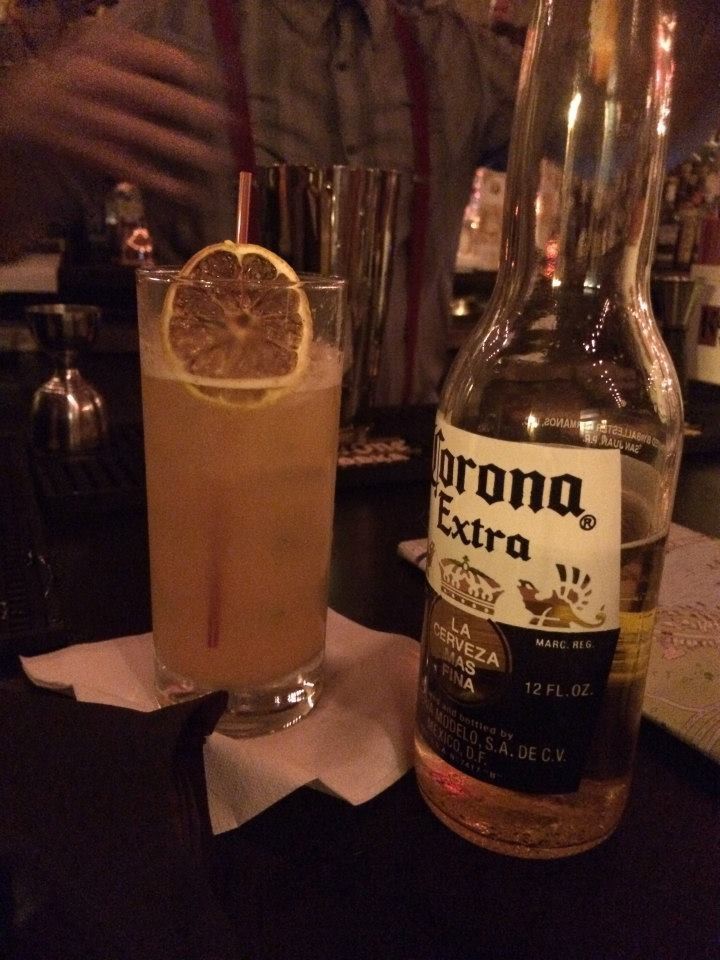 31. The Only Salad That Makes the List (Siem Reap, Cambodia)
Although I had some rough times in Cambodia, I will admit that this banana leaf salad was one of the best I've ever had.
PS. I know I was only supposed to do 30, but who doesn't like a little extra effort?