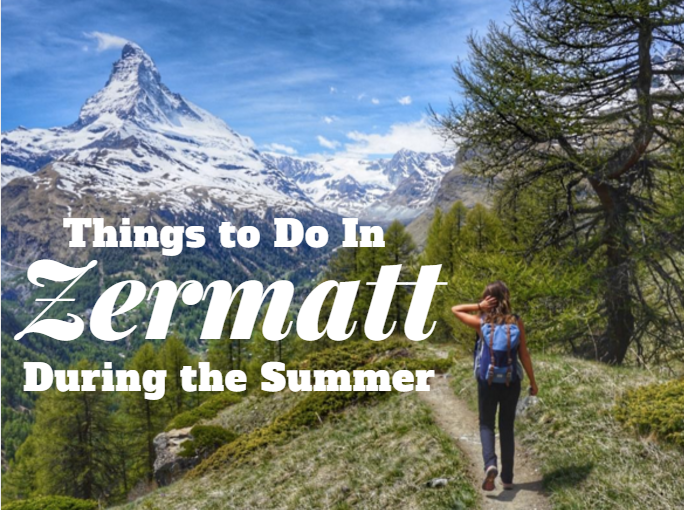 Dominated by one of the most famous mountain peaks in the world, Zermatt is most popular for it's phenomenal ski scene. However, if you're looking for some things to do in Zermatt during the summer, you're also in luck.
Gorgeous mountain scenery also means worthwhile hiking trails, which is why hiking in Zermatt was at the top of my to do list. I knew I wouldn't be able to actually climb Matterhorn (this time around), but there are many more activities to experience in Zermatt during the summer months. Explore plenty of low traffic hiking trails, grab a glass of wine overshadowed by one of Europe's most famous peaks, or take the Glacier Paradise to enjoy an Irish coffee at 13,000 feet.
Here are a few things to do in Zermatt during the spring or summer months:
Choose a Trail
There are tons of trails intertwined along the mountains, all with breathtaking views of Matterhorn. By the end of the first day, I had about 472 pictures of this very mountain. A small map of the hiking trails can be found below.  You can also find the interactive map here.
Based on a travel guides recommendation, we decided to do the hike to Sunneget, which would bring us to a lake that reflected  Matterhorn. The trails were lightly trafficked but thoroughly marked.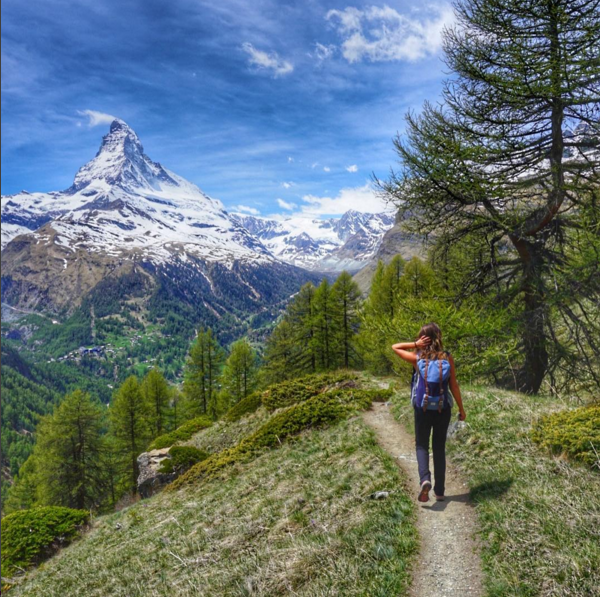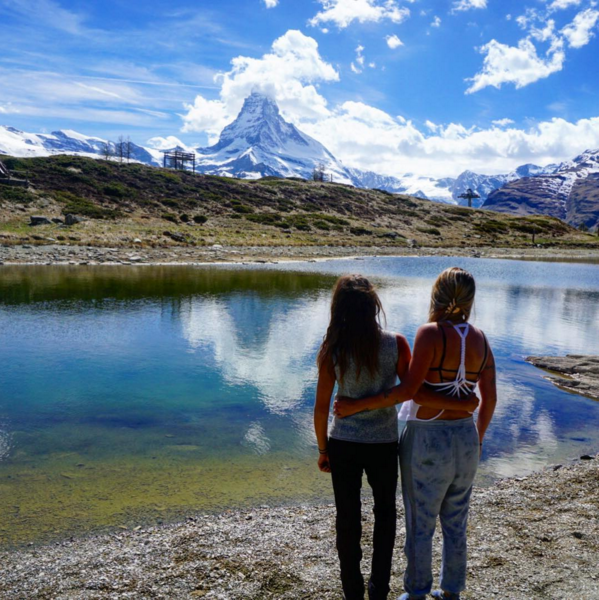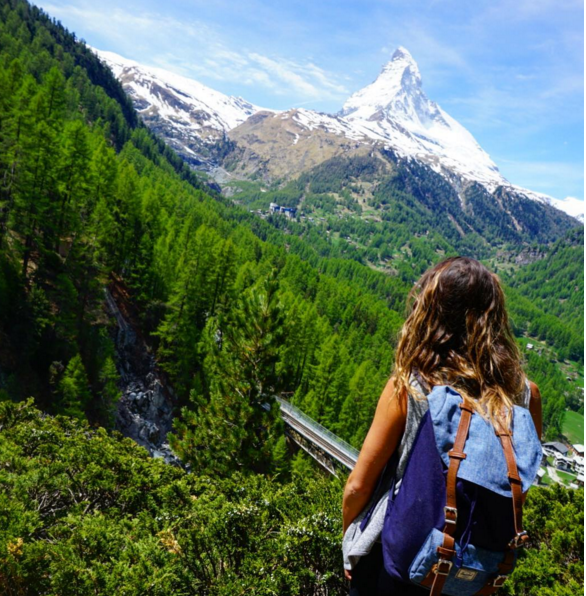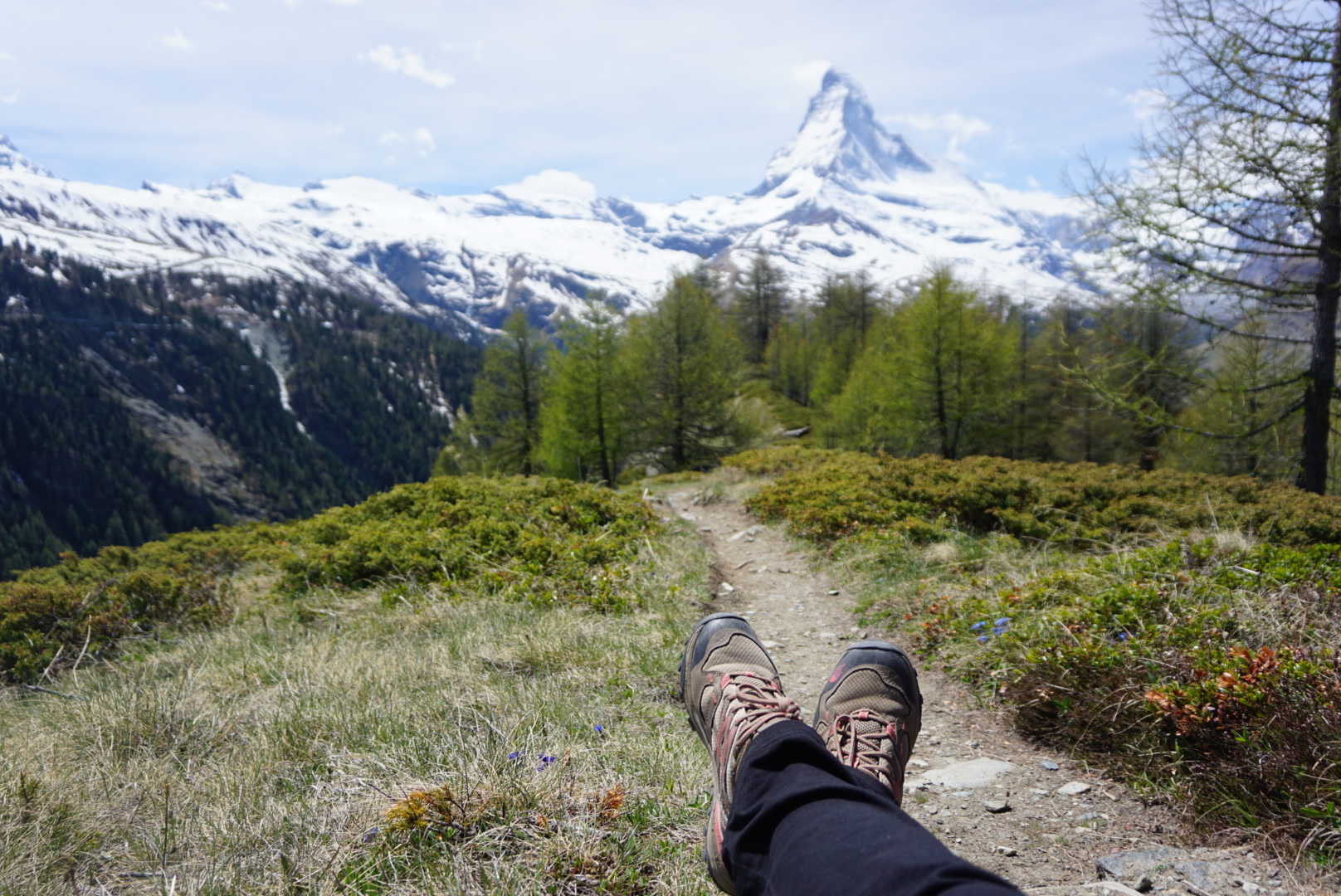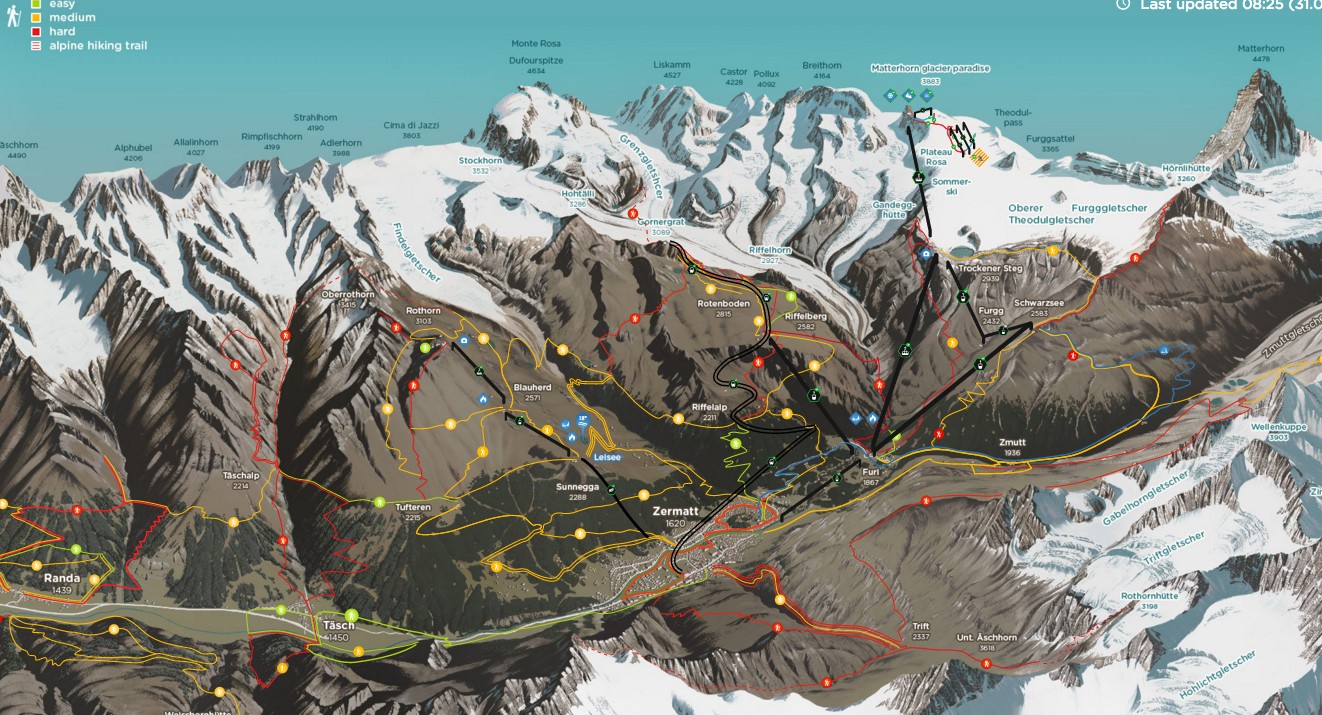 Reach New Heights on Glacier Paradise
Ride a gondola to the top of the Swiss Alps on Zermatt's Glacier Paradise.  It's the highest cable car in Europe. On some days, viewers on the observation deck can see as far as the Mediterranean.  You can get some very close views of Matterhorn from the top and enjoy spiked hot chocolate or Irish Coffee after freezing your ass off on the observation deck 😉

The Longest Hanging Bridge
The World's longest suspension bridge recently opened in Zermatt (conveniently right after I visited -_-) It stretches 1621 feet between two peaks, and stands 279 feet in the air.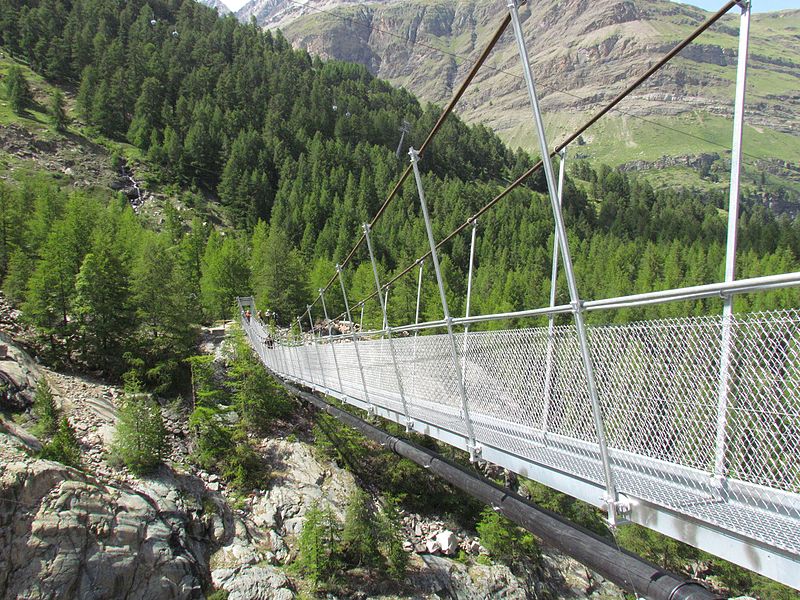 Stop by the Graveyard
Maybe not initially at the top of your list (for obvious reasons), but the Zermatt Graveyard is an interesting place to walk through. Here, you can see the graves of many climbers that attempted The Matterhorn without living to tell the story.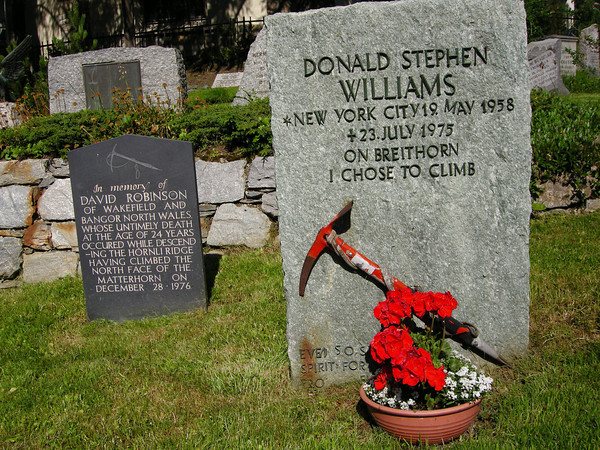 Cogwheel Train
Step aboard the cogwheel train to gain panoramic views from Gornergrat (from here you can see the highest peaks of the alps- all over 4000 m high).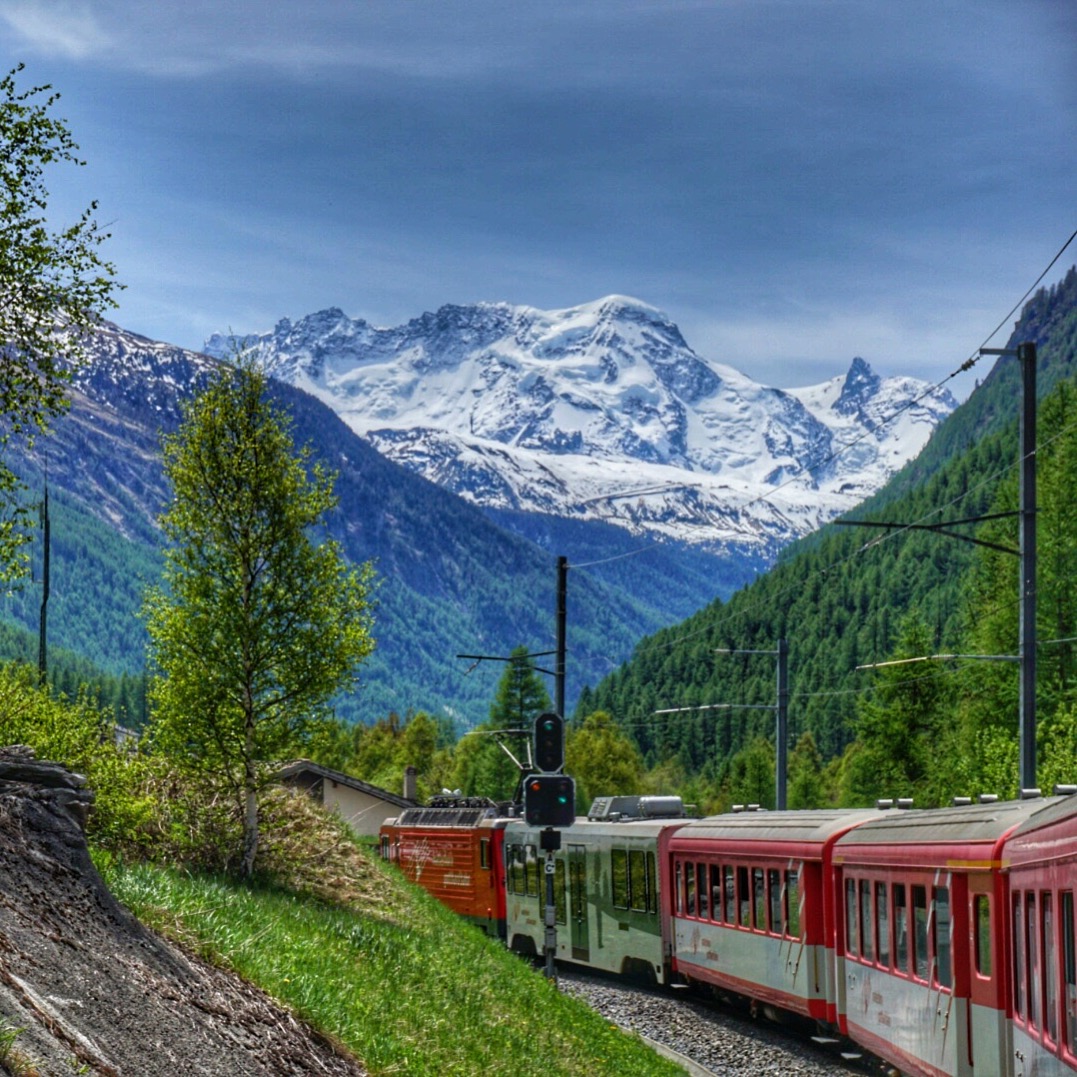 Media Credits: Bridge, graveyard
To see more of my trip to Zermatt Switzerland, check out my video here!
Have any questions about things to do in Zermatt? Please leave them in the comment section below!